Best Animated TV Series on Netflix
Best Animated on Netflix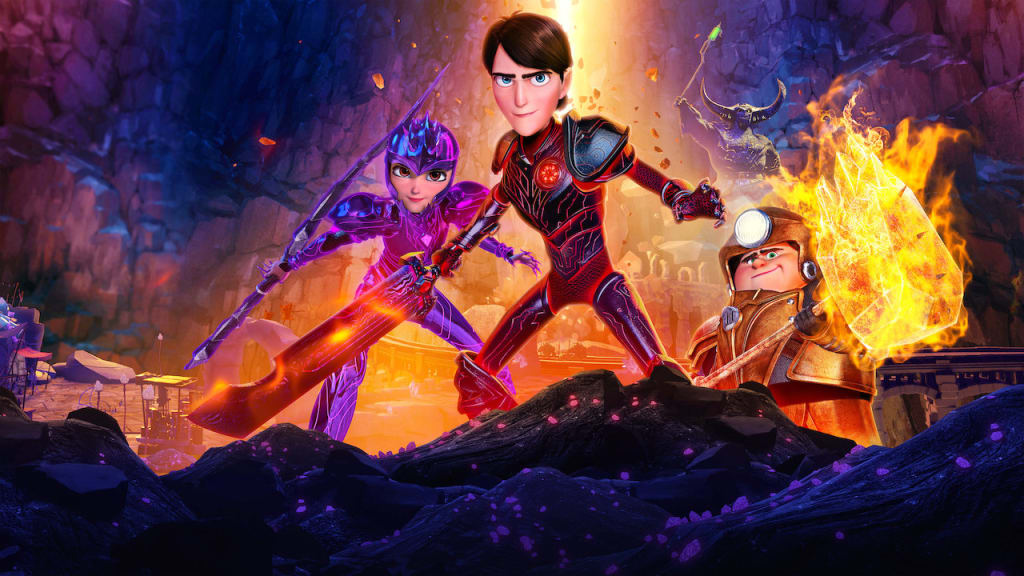 Attack on Titan
Despite having wrapped its second season last summer, only Season 1 of Attack on Titan is currently available on Netflix. Perhaps Season 2 will arrive in its entirety on the streaming-content platform once Season 3 of the hit anime series arrives with new episodes this July. That should give viewers, new and old, plenty of time to get caught up on the story so far. And it's a crazy one. Attack on Titan follows Eren Yeager and those around him who comprise the last vestiges of humanity in an era when gigantic humanoids known as Titans feast on their smaller kin. There's a lot more mystery than answers provided throughout Attack on Titan's storytelling, but that's what makes the experience so engrossing. Season 1 introduces the world and the rules that govern it while quickly teaching viewers not to get too attached to any one character; they might just be gobbled up in an instant. Season 2 deepens the mythology more and actually starts to answer some questions before revealing some absolutely stunning twists and turns. It's a sometimes gruesome, sometime silly series, but it's a must-watch nonetheless.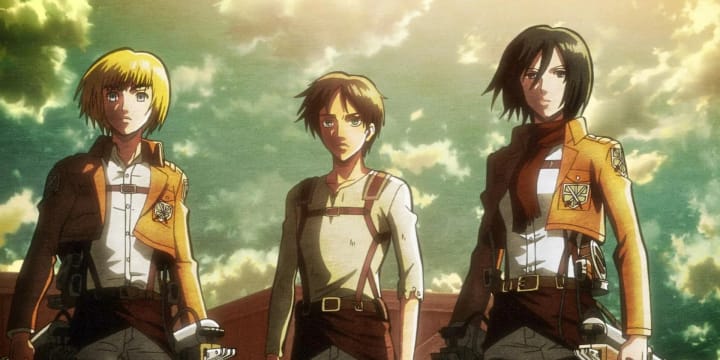 One Punch Man
From the original creation of the web comic writer/artist known simply as ONE comes One Punch Man, an anime adaptation inspired by the titular character. This superhero parody series, also called "Wanpanman", is a take on the famous Japanese picture book series Anpanman. It centers on Saitama, the uber-powered character who knows no equal and has yet to fight an enemy that could withstand more than one punch from his mighty fist. Rather than rising to the top of the superhero charts with abilities like this, Saitama finds himself bored by the lack of competition. When the cyborg fighter Genos enlists Saitama as his mentor, One Punch Man gets his act together at last … or tries to, anyway. If you're tired of superhero series and comic book capers, One Punch Man is the balm for you. This thing rips apart the tropes of such stories with skin-splitting severity. It's violent, it's hilarious, and it's the perfect antidote for superhero fatigue. Plus, you can't help but scream along with that theme song. "One Puuuuuuuuuuuuuuunch!!!"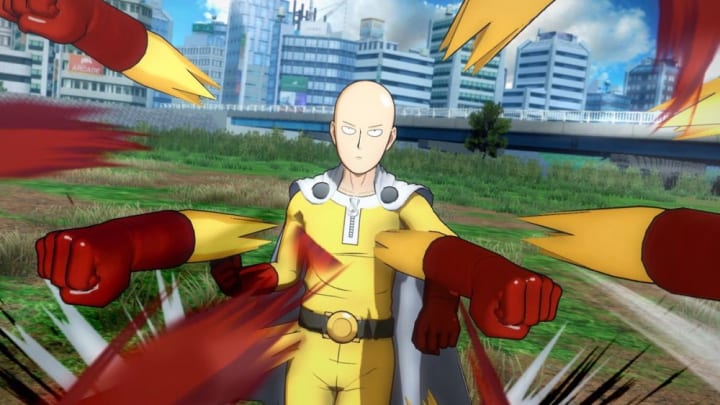 Death Note
Adapted from the Japanese manga series written by Tsugumi Ohba and illustrated by Takeshi Obata comes Death Note, a tense cat-and-mouse tail between a high school student who holds the power of death in his hands and the detectives attempting to take him down. It's an incredible crime story that keeps the supernatural to a minimum, save for its central conceit: The title tome can take the life of anyone whose name is written in it thanks to the power wielded by the shinigami or Death Gods. That's quite a bit of responsibility placed on the shoulders of a teenager, even one as brilliant as Light Yagami. And that's what makes Death Note (the anime, not the recent live-action adaptation) such a joy to watch. It's a very cerebral series that spends more time walking viewers through the complicated webs woven by both Light and the equally gifted but eccentric detective known only as L. The threads of tension are drawn taut throughout these episodes you find yourself wondering, "How is Light going to get out of this one?" only to be amazed by the answer. Just make sure you have some potato chips and apples handy.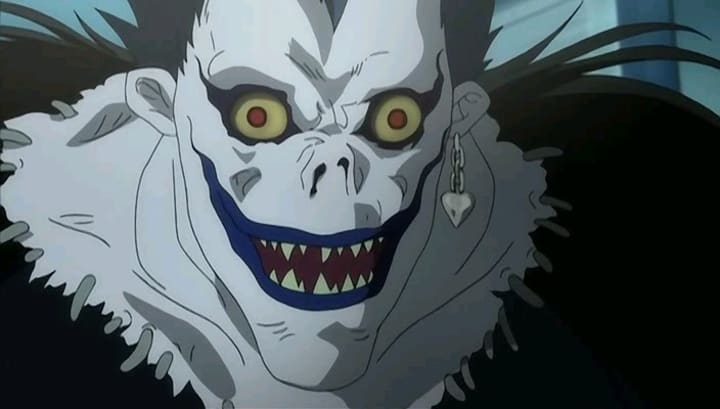 Trollhunters
The Emmy-winning Netflix Original Series Trollhunters is a refreshing addition to the modern animation scene. The new entry borrows from Guillermo del Toro's vast repository of knowledge on all things mythological, mythical, and occult. It's action-packed, way funnier than a lot of current kids TV, and has its own unique lore that's only just begun to be uncovered. And it's just plain fun. Trollhunters follows Jim Lake, Jr., a smart, hard-working student who unceremoniously finds himself in possession of the title of Trollhunter and all the responsibilities that entails. New and old friends alike assist him in his battle against evil forces, but his lives both above and below the town of Arcadia often become intertwined. This complicates things quite a bit but also allows for a very grounded sort of storytelling … as grounded as an armored warrior fighting evil trolls can be. Get caught up now before Season 2 rolls out later this year!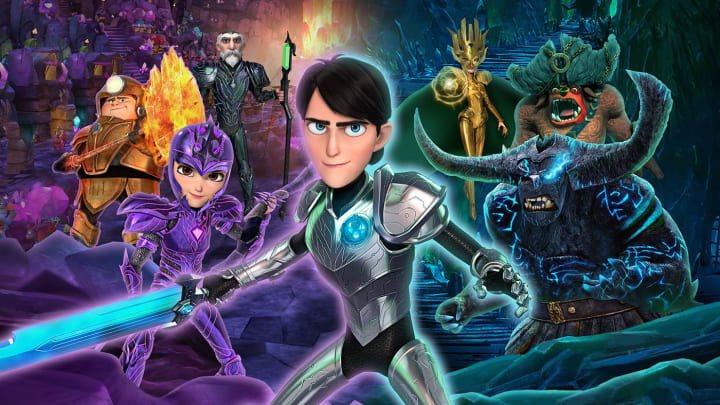 Dragons: Race to the Edge
The latest season of DreamWorks Animation's Dragons: Race to the Edge recently landed on Netflix and the storytelling is just as good as ever. The Dragon Riders of Berk have been through a lot over the years. They've weathered the drama of two feature films in the How to Train Your Dragon franchise as well as various villains and sticky situations throughout a number of animated series. And yet the core cast of the Dragon Riders remains together as they continue to find new adventures year after year. The current season sees the Dragon Riders attempting to keep Dragon's Edge from being overrun by lava, a direct effect from their victory over the Dragon Hunters in the previous season. But bigger problems soon arise; it turns out that the Hunters have a new leader with a concerning set of skills and tactics. There's a lot of silliness along with unexpected surprises that accompany this round of adventures, so if you've stuck with the Riders of Berk so far, you know exactly what you're in for!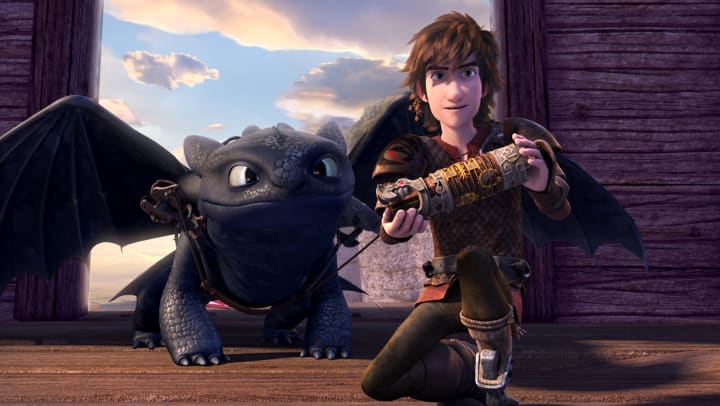 tv
About the author
Reader insights
Be the first to share your insights about this piece.
Add your insights