Baz Luhrmann's films – RANKED
Baz Luhrmann ain't no Plain Jane when it comes to the business of sound and colour.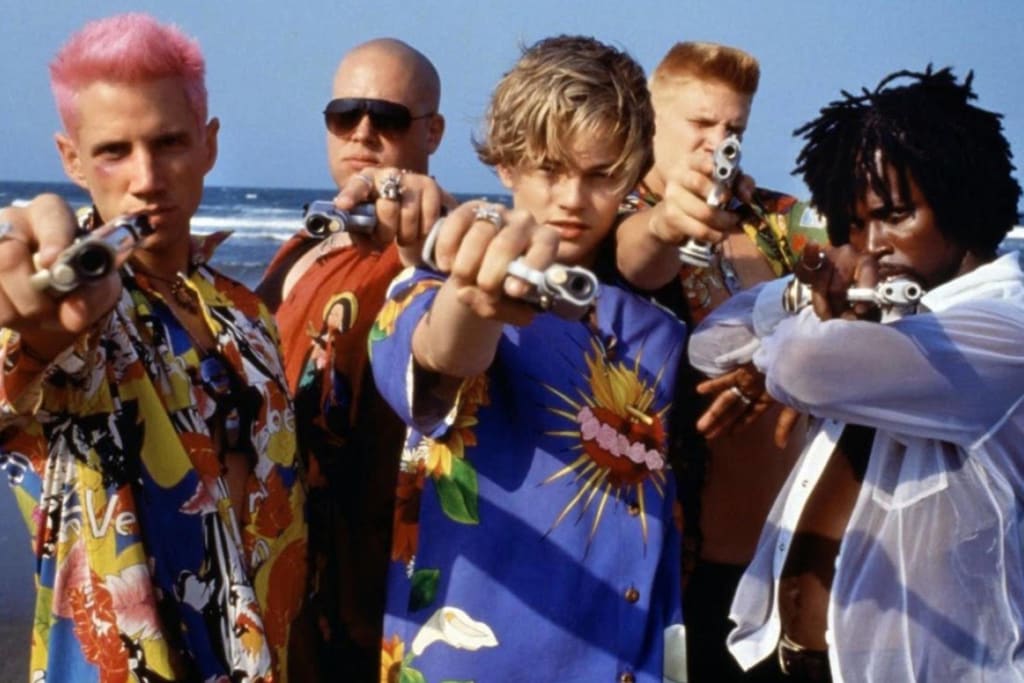 Romeo + Juliet (1996)
The Australian auteur has sure as hell proven over his almost-30-year career that the cinema is a place of bright lights and camp costumes, of eclectic music and misfit characters, a place of extravagance and dramatics, all wrapped up in the craft of storytelling. Luhrmann's filmography begins in the early 90's with a little, but oh so pivotal, film called Strictly Ballroom. An unassuming Aussie story that found its place in the Glitter Cycle of 1990s Australian cinema (alongside films such as Muriel's Wedding (1996) and The Adventures of Priscilla, Queen of the Desert (1994)), Luhrmann's debut on the big screen propelled his career to the extreme, landing himself all the way over in a little land called Hollywood. Since then, old mate Baz has made for himself a prolific (and sure as hell bedazzling) career of musicals and movies, of TV and shorts, making his name one to be known- perhaps with the inclusion of jazz hands.
Here are Baz Luhrmann's five feature directorial feature films, ranked from the absolute worst, to the phenomenal all-time classic.
5. Australia (2008)
As an Australian, I do find it quite the bit insulting that Baz was arrogant enough to title his love-letter of a movie to our shared nation the exact title of that shared nation in which never asked for a love-letter. Although released a full thirteen years ago now, I'm sure there is no self-respecting Australian citizen that would protest against a name change of Baz's 2008 film Australia. And the title is just the tip of the problematic iceberg that surprisingly didn't sink Luhrmann's career. Coming in at almost 3 hours in length (2 hours longer than it needed to be, if you ask me), Australia tries to rewrite a convoluted and extremely nuanced history of despicable race relations in a country that is still yet to acknowledge them. Not only does Baz miss the mark with his attempts of exploring race and culture in Australia, but he misses the whole dart board in regard to an exploration of gender roles. Nonetheless, there's no denying that the spectacular imagery of the iconic Australian outback, coupled with the spectacular imagery of the iconic (shirtless) Hugh Jackman, paints this film, in the very least, a pretty one.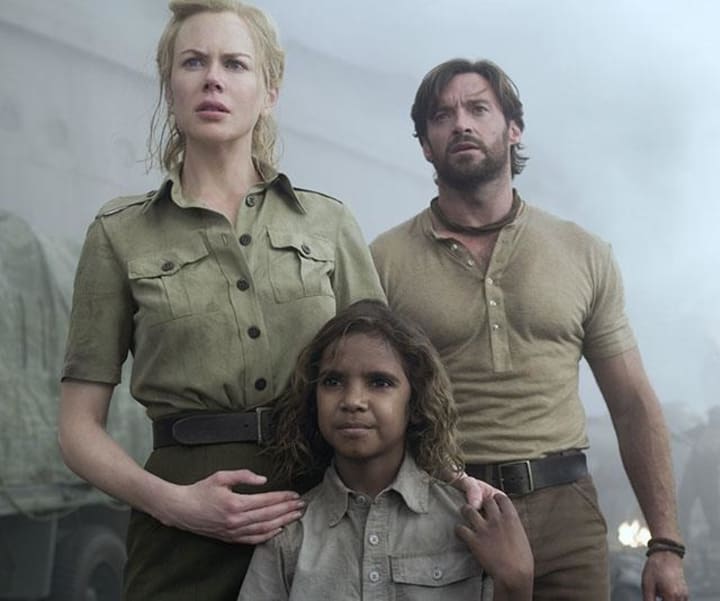 4. The Great Gatsby (2013)
When Baz Luhrmann's take on F. Scott Fitzgerald's famous novel The Great Gatsby first came out in 2013, I made sure to read the original source material before indulging in a couple of hours of Leonardo DiCaprio and Carey Mulligan. And booooy! No wonder the book is so bloody famous, on account on it being so bloody great! And I think that it is this reason that my first viewing of Luhrmann's Gatsby may have been clouded by the sheer spectacle of the story, a story of love and hope and of hopeless love. Upon a second, more recent viewing, I realised what a kind of shit show this film is. I want to love it, I truly do. But for some reason the frame rate seems too fast and the dialogue doesn't match up with the actor's lips, and when there's CGI, there's no doubt in the audience minds that it is CGI. But I am willing to hold this film in my heart as I did in the first experience of viewing, as a beautiful but tragic love story of a rich Leo and breathy Carey.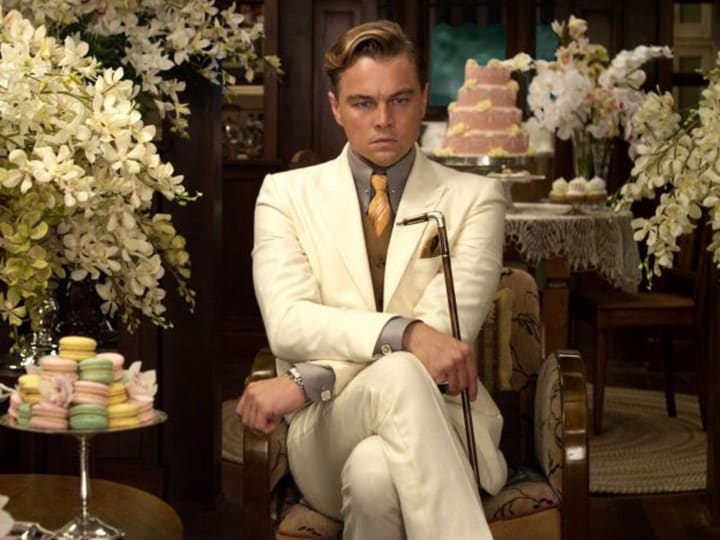 3. Moulin Rouge! (2001)
Hilarious! Fun! Ewan McGregor! Do I say more? No! I do not, because this exactly sums the entirety of Moulin Rouge! An ode to the theatre and the pop music of the 70s and 80s, Luhrmann's musical starring McGregor himself and Australia's Nicole Kidman is representative of the director's more camp artistic expression. Again, a love story, because hopeless romance is what Baz does best, but this time the music surpasses the limitations of the non-diegetic soundtrack and instead seeps into the world of the story itself. And the story itself is a weird one, an absurd compilation of misfits and outcasts, but Luhrmann nonetheless engages us with the comfort of familiarity in all of the songs that our parents used to listen to.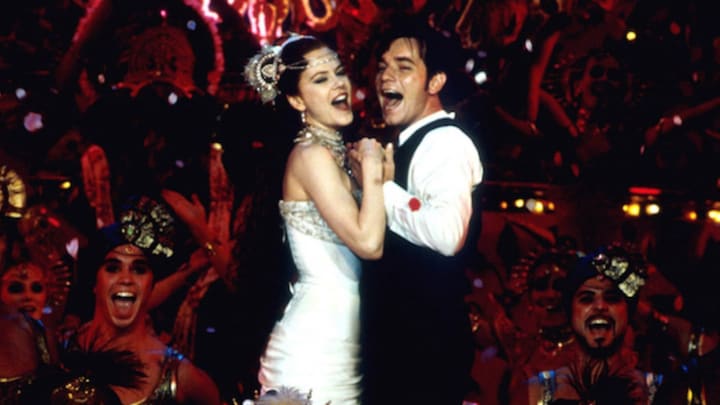 2. Strictly Ballroom (1992)
Baz Luhrmann's debut feature film is a glitter-fest of romance, cultural identity relations, and (of course) ballroom dancing. One of the seminal films of what was dubbed the Glitter Cycle in 1990s Australian cinema, Strictly Ballroom is everything you didn't know you needed from a cute lil' Aussie film. You've got the house behind the shopfront, you've got the dancing on rooftops, you've got the back-to-back montage sequences of the protagonists learning how to move together while also learning how to love one another (aw!). And, most famously, you've got your pivotal dance-off finale scene that serves as the glitter icing on the bedazzled cake. Baz, you did well my friend.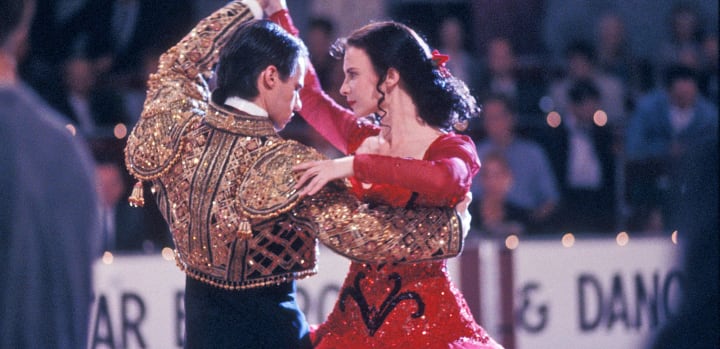 1. Romeo + Juliet (1996)
The love story to end all love stories, this absolute classic story grew into an absolute classic film of its own kind once Baz was done with it. Working off the back of one of the greatest and most famous storytellers ever, Baz Luhrmann's reinterpretation of William Shakespeare's Romeo and Juliet could have absolutely bombed or could've absolutely blown the fuck up. The latter, it did. The most 90s film ever, with guns a blazing, gang wars set against a backdrop of a west-coast beach, a killer soundtrack, young Leo and a baby-faced Claire Danes, all tied together with the words of Shakespeare himself, the most infamous love story of all time was finally brought back to the people, for the people, only with a touch more pzazz. Luhrmann's biggest success (I would say in my opinion, but honestly, it's undeniable), this film seems to be built with all the right ingredients at the right time, something the rest of his filmography is lacking. So, thank you, King Baz, for blessing us all with a rendition of 1990s Shakespeare we didn't know we needed.