Ant-Man Lego Sets Reveal Hank Pym Will Suit Up!
New York Toy Fair has come and gone, this time revealing Lego sets for Marvel's movie; Ant-Man.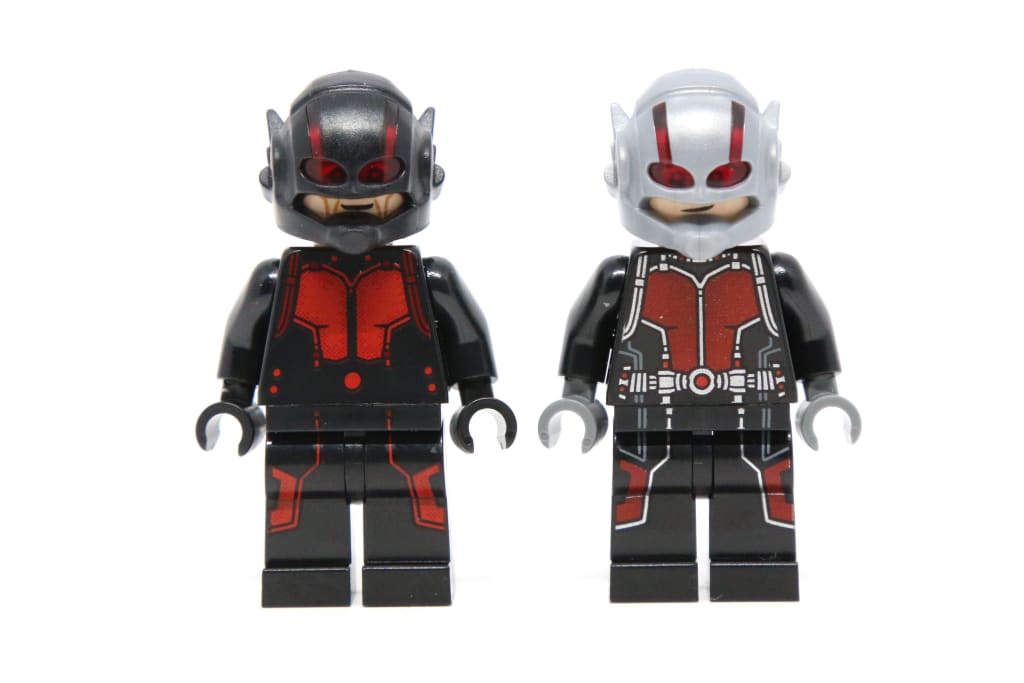 Another day of New York Toy Fair has come and gone, this time revealing Lego sets for Marvel's upcoming movie; Ant-Man. The sets have no release date as of yet, but I'm sure we'll hear of them soon. Ant-Man comes only two months after Age of Ultron, which already has Lego set release dates set. And here they are:
Corey Stoll's Darren Cross-Yellowjacket
So his characters is going to have wings, like we've seen already in promo art, but it looks like said wings shoot something (the yellow tipped thingies).
Paul Rudd's Ant-Man
The suit seems fairly simple, and he comes without weapons (not surprising, because he doesn't need them). You can see his signature smirk under his helmet.
Hank Pym Flying an Insect
Yes, that's Hank Pym. How do I know? Well...
The Lego Set That Reveals All!
The set is called "Ant-Man Final Battle", and shows screws and Lego pieces to give the illusion that the battle is taking place on a tiny scale. The "Super Jumper" is something that Lego is actively trying to integrate with their superhero sets to provide "flight". Now, do you see down there where we see the characters? Yeah, well there's three characters there; Yellow Jacket, Hank Pym, and Ant-Man. Hank Pym has a suit and helmet on (sorry Michael Douglas) but it's different than what Scott Lang has. The suit is way simpler and the helmet is a darker shade of grey. What this means for Ant-Man itself? Well...
This won't be the only Ant-Man.
This is Paul Rudd's costume, and now that we know Hank Pym's suiting up, we know there'll be a different costume. Probably one that gets dug up from a box at some point in the movie.
The Final Battle could be a 2 on 1.
Considering Hank Pym is in the final battle set in costume, it can't be ruled out that he and Scott Lang will gang up on Hank's former protege. Hopefully one of them grows bigger and the other shrinks.