'Air Force One' - Rewind Review
21 years ago, President James Marshall set the bar for how the Commander-in-chief should deal with Russia.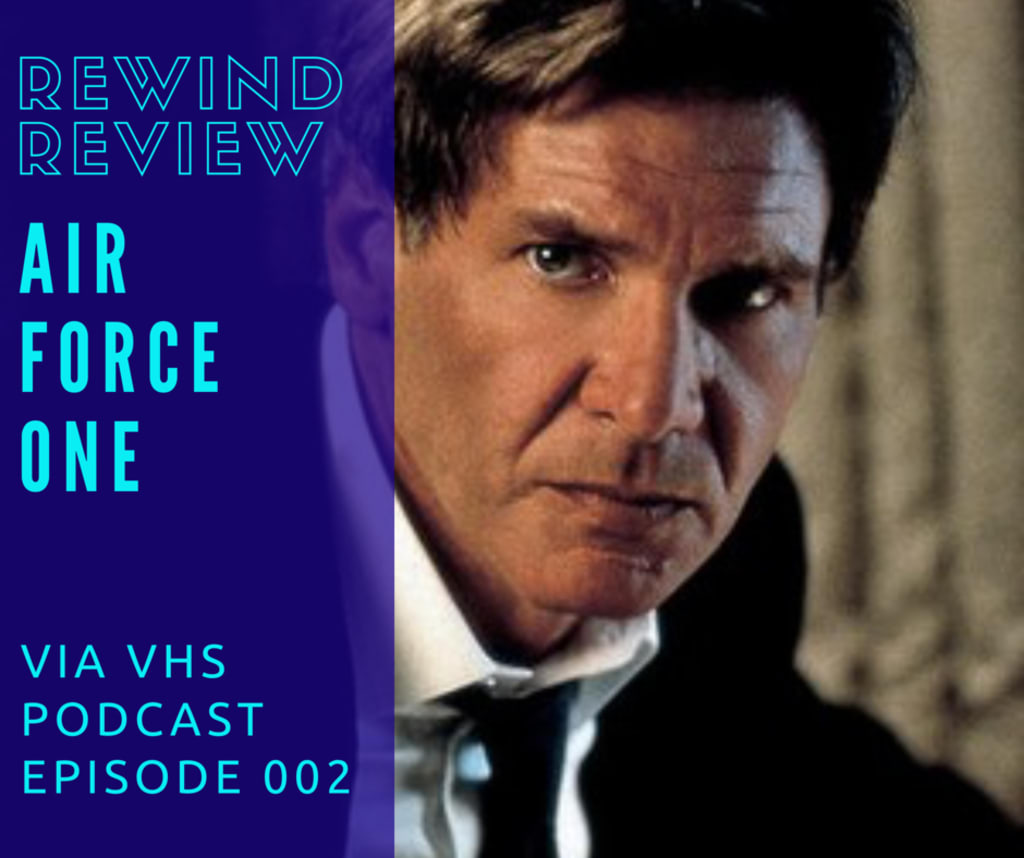 Courtesy IMDb: Hijackers seize the plane carrying the President of the United States and his family, but he—an ex-soldier—works from hiding to defeat them.
Starring: Harrison Ford, Gary Oldman, Glenn Close, Wendy Crewson, Liesel Matthews, William H. Macy and Dean Stockwell
Almost a decade after the Cold War ended and in the middle of the Clinton administration's second term, Wolfgang Petersen gives us a patriotic action flick tailor-made for the Reagan era. A Republican wet dream. In episode 002 of the VIA VHS Podcast, I'm joined by Spencer Scott Holmes, host of the Old Man Orange Podcast out of Yosemite, CA to discuss the 1997 action classic Air Force One.
I would've loved to have been in the room when this film was pitched to the studio for the first time. It's difficult to imagine anybody saying no, because this film has box office action gold written all over it. It's Die Hard on a plane, except that plane is Air Force One and the President is James Marshall portrayed by Harrison friggin' Ford. Russian terrorists posing as media seize the plane in mid-flight in a bold attempt at forcing America's policy of not negotiating with terrorists. Did I mention the leader of these brazen Soviet ideologues is Ivan Korshunov played by Gary friggin' Oldman? I mean c'mon, how can you turn this movie down?
The fact that director Wolfgang Petersen and writer Andrew W. Marlowe provide us with a story to go along with the awesome premise of this film is just an added bonus. Of course, the American government has real life protocols and contingency plans for events such as this and in this film, the drama in the White House war room adds to the overall suspense. The heavy burden of decision making falls on the shoulders of Vice President Kathryn Bennett, portrayed by Glenn Close. As Korshunov takes control of the plane, he has a direct line to the War Room, demanding the release of a Soviet commander who's currently being held in prison. To make matters more complicated, President Marshall was not found in his escape pod which was jettisoned during the hijacking, leaving the rest of the staff unsure of his whereabouts and even more concerning, the question of who is Commander-in-Chief. Political jockeying as to who is in control combined with difficult decisions that affect every party involved, both on the air and on the ground, makes Air Force One exciting throughout.
To make shit personal, President Marshall's wife and kid are also on the plane, leading to a dramatic confrontation between Ford and Oldman. All this builds to the moment we've all been waiting for...
Of course this film is fantastical and ridiculous, so despite the real world feel of certain elements of the movie, you may have to suspend belief if you really want to enjoy Air Force One. Of course, that didn't stop Donald Trump from citing Harrison Ford's character President James Marshall as a great example of a president—yes, really. Apparently Trump's love for Air Force One is real. The Trump campaign even used Jerry Goldsmith's score from this film to introduce the new President-Elect as he accepts his victory on election night 2016. Trump accepts victory to the Air Force One score.
In my opinion Air Force One stands strong as one of the best Action Films of the 90s and one of Harrison Ford's best roles. Despite a few dated CGI scenes and a couple of cringe worthy moments, Air Force One holds up well and is a great reminder to everyone, don't mess with America— especially if the president is mean with a bull whip and can pilot the Millennium Falcon. To hear my full review of Air Force One with Spencer Scott Holmes, check out Episode 002 below.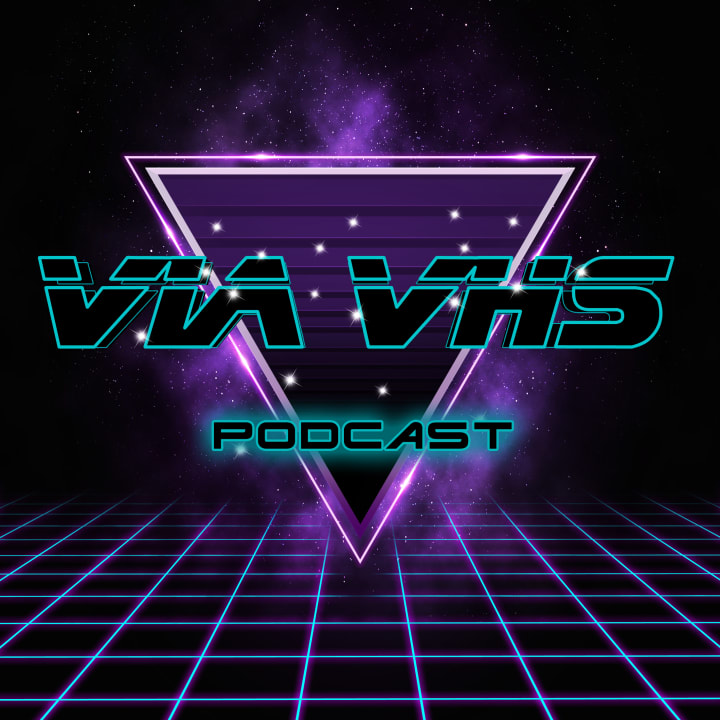 movie
About the author
I've been a movie addict since the 80s and 90s.
My dealer was the local Blockbuster video and I injected these drugs through a Magnavox VCR and a Toshiba television. No need for an intervention. Host of the VIA VHS Retro Movie Podcast.
Reader insights
Be the first to share your insights about this piece.
Add your insights