Abby Newman: Dumb blonde or redheaded stepchild on 'The Young and the Restless'
There is so much more that Melissa Ordway can bring to her character.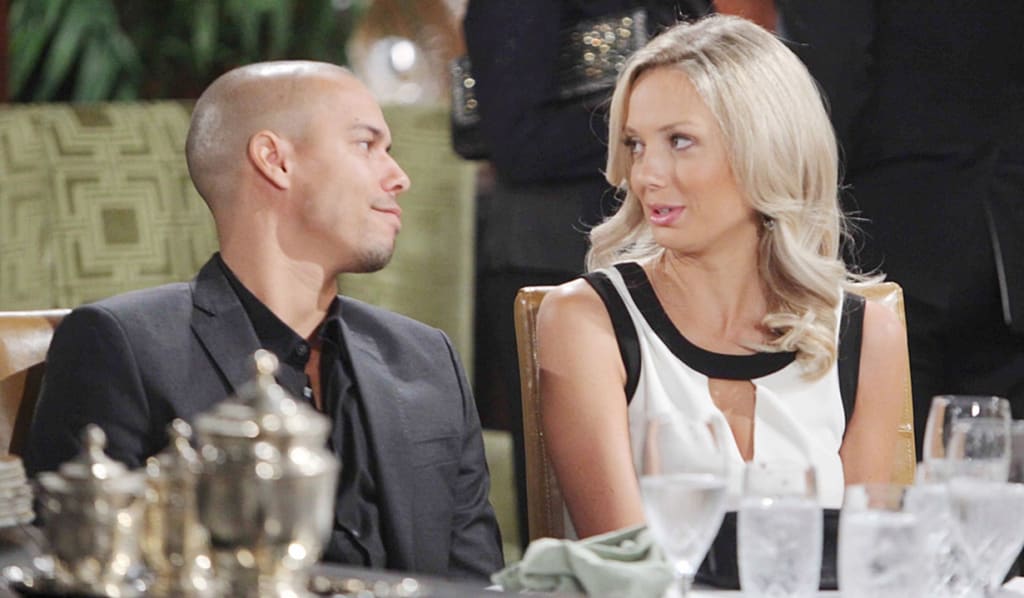 Devon and Abby
Melissa Ordway is a beautiful and talented actress who portrays Abby Newman on THE YOUNG AND THE RESTLESS. For some reason, her character goes back and forth between seeming like a dumb blonde or the redhead stepchild. Abby is Victor Newman's daughter because her mom Ashley Abbott stole Victor's sperm and had herself artificially inseminated. Unconventional pregnancies seem to run in the family as Abby now has Mariah as her surrogate using Devon's sperm.
Abby's half-siblings Victoria and Nick's mother is Nikki who is the love of Victor's life. Her youngest half-brother Adam is the result of Victor having amnesia and ending up in Kansas and falling in love with farm girl Hope Wilson. Abby always seems to be on the outskirts of the action within the Newman and Abbott families and the last to know what is going on with her kinfolk.
Longtime viewers of THE YOUNG AND THE RESTLESS will recall that Abby pulled a stunt where she rode naked on a horse like Lady Gaoiva and she was deemed "the naked heiress." It was at that point where people began to not take her so seriously. It does not help that at times Abby comes across as an airhead who lives in her own little bubble. She is treated like the redheaded stepchild and does not seem to fit in with either side of the most powerful families in Genoa City.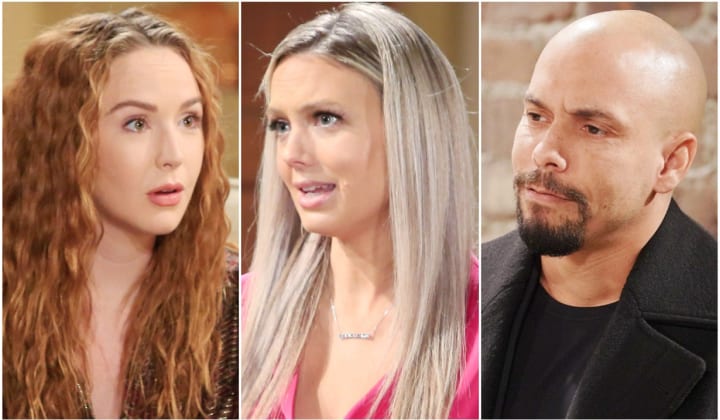 Ms. Newman is currently attempting to build her own modern family unit and a number of viewers are saying the entire storyline is ridiculous. Abby found out she had scar tissue from a miscarriage when she was married to Ben Rayburn. Her husband Chance has a low sperm count and low motility and fans say it's outrageous that neither of them can produce a child. Chance is on a secret mission and has been gone for most of this year.
Chance decided his wife should go ahead with surrogacy even though he is not around. Marriah Copeland decided to be the surrogate mother and Devon Hamilton donated his sperm. Devon and Marriah used to date and at one point he and Abby were a little closer than friends. Chance's mom Nina along with Marriah and her significant other Tessa are all now living in the Chancelor mansion.
Those who watch THE YOUNG AND THE RESTLESS are overwhelmingly in disagreement with this arrangement and want Abby's husband to come home to be with her during this special time. Once born this child, (a boy) will have connections to the Newman, Abbott, Winters, Chancellor, and Foster families. Jill was a Foster before marrying Phillip Chancelor Jr. and giving birth to his son who is the biological dad of Chance. The Fosters were on THE YOUNG AND THE RESTLESS long before the Winters, Newmans, and Abbotts.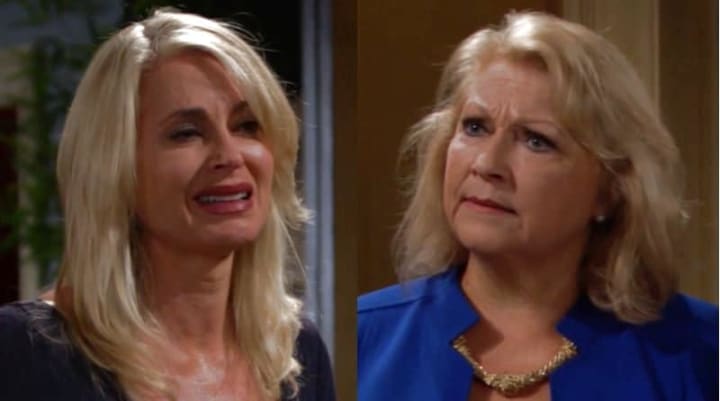 At this current time, Marriah is missing and Abby's blonde streak is showing. Instead of being concerned that something is wrong, she keeps babbling on and on and on about herself. Abby continues asking Tessa, Nina, and Devon if she had been smothering Marriah and if she is the reason she left town? Abby continues to believe that she put too much pressure on her surrogate and missing one important piece of the puzzle.
Marriah is supposed to be accountable to the woman whose child she is carrying. Everyone involved should have been alarmed that Ms. Copeland seemingly took off alone at this stage in the pregnancy. Marriah not talking to anyone prior to her disappearance and not calling anyone now should have had them all trying to find her immediately.
Everyone believes she will be back in time for her next doctor's appointment but spoilers say Ms. Copeland will miss it. Abby was overjoyed to see her ex Ben Rayburn suddenly showing up in Genoa City but viewers know he told a big lie. Stitch said he had been hired as the new chief of staff at the hospital but last week Nate Hastings told Elena that he had the job. Abby comes across as clueless far too many times to be the offspring of Newman's and Abbott's.
Victor does not exhibit the slightest interest in his youngest daughter's life but is always attempting to micromanage Nick, Victoria, and Adam. Now that Lola has left Genoa City Abby is rarely at Society. She spends all her time at the Chancellor mansion chatting with Nina. There was a point on THE YOUNG AND THE RESTLESS where Abby once acknowledged her situation and complained about how she was being treated as a fifth wheel. Not one Abbott or Newman paid her any attention and things have continued to remain the same.
It's not clear why THE YOUNG AND THE RESTLESS has written the character this way as Abby does not have the same spirit or drive as either her mother or father. Fans can only stay tuned and hope that at some point at the end of this storyline that Abby Newman will have more depth like her mom and aunt Traci. She needs to stop being treated like the redheaded stepchild and be taken seriously by the Newmans and the Abbotts.
celebrities
Cheryl is a poet, freelance writer, published author and former Newspaper columnist. She has degrees in Psycology and Biblical studies. She enjoys sharing natural cures, and Nostalgia related info. Tips are greatly appreciated.
Receive stories by Cheryl E Preston in

your feed