Aaron D Spears receives Performer of the Week Award
The fans have spoken, The Bold and the Beautiful listened, and Soap Hub did the honors.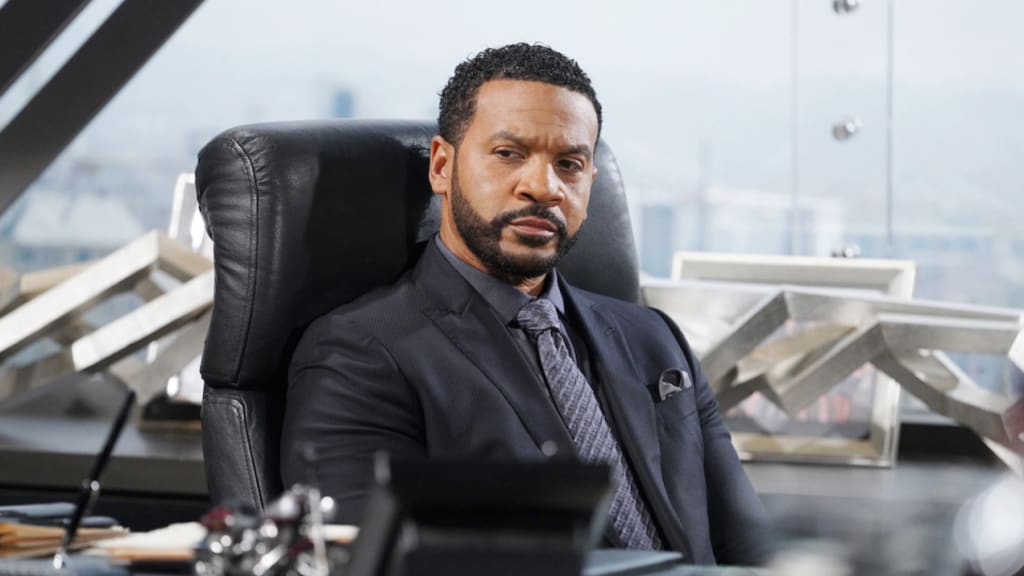 Aaron D Spears as Justin Barber
Congratulations to THE BOLD AND THE BEAUTIFUL cast member Aaron D Spears for a job well done. The talented actor has received the SOAP HUB Performer of the Week Award for his portrayal of Justin Barber. Last week on the CBS soap Justin knocked out Thomas Forrester after he said there was evidence that Vinny committed suicide and was not murdered by Bill and Liam Spencer. Thoms wanted to free Liam and Bill from jail but Justin had other plans. Mr. Barber used the Forrester heir as a sounding board for years of pent up frustration.
The things Justin said about Dollar Bill are what many fans have been stating in regard to how THE BOLD AND THE BEAUTIFUL has treated this talented actor. Spears first began portraying Justin in 2009 but has never had a big storyline that he could sink his teeth into. His character basically just does the bidding of Dollar Bill Spencer then disappears for months at a time. This around Justin has a takeover of Spencer Publications in mind and determined that no one will stop him.
Each time THE BOLD AND THE BEAUTIFUL reveals that Spears is back on contract the fans get excited and wait to see what is coming, Until now, the pattern of Justin being second fiddle to Bill has continued to play out. Aaron D Spears has been asked how he felt about the CBS soap seemingly jerking him around and his answer is always the same. Spears says "It's their show" and that he will be available when asked. Your many fans say to you Aaron D Spears, "Thank you this time around for being available when asked because it was worth it.
For at least the past 3 years the fans have complained and numerous articles across the Internet have lamented that Aaron D Spears needed a bigger role on THE BOLD AND THE BEAUTIFUL. It seems that at least for now the powers that be are listening and kudos to SOAP HUB for acknowledging the powerful performance that those who watch the show are still talking about. The range of emotions and levels of anger and bitterness, cunning, and dastardliness will give Bill Spencer a run for his money.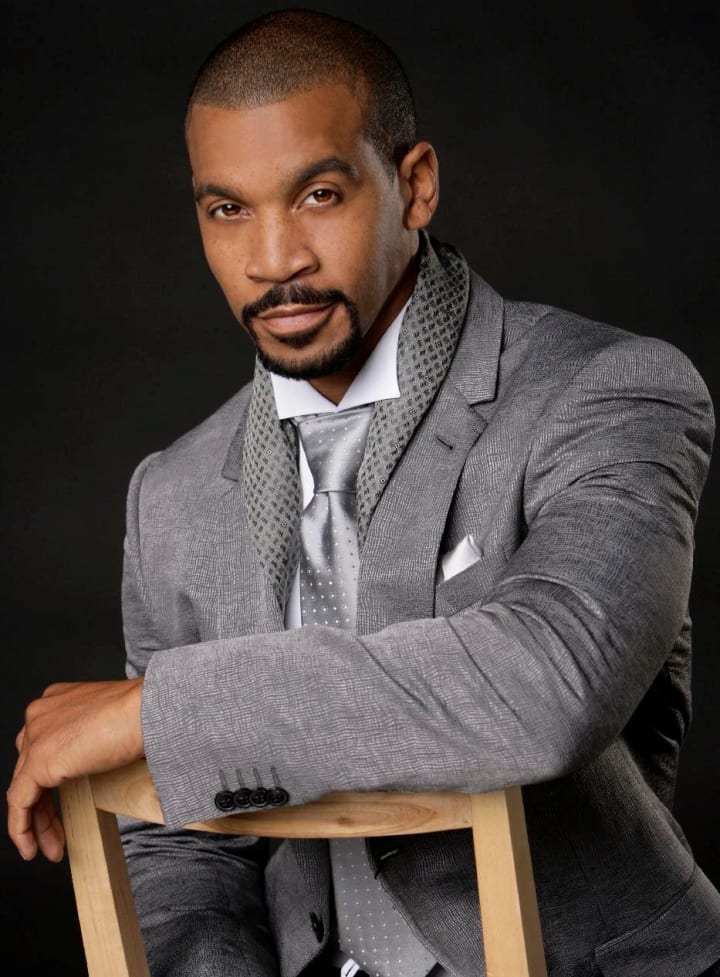 Justin is the Spencer Publications lawyer and his job is to get Dollar Bill and Liam out of jail for the hit and run of Vinny Walker. Thomas Forrester found a video that his best friend made indicating that he had tracked Liam and walked out in front of the car on purpose to commit suicidce. Justin did not want to hear it and last week his actions mirrored those of soap villains like Stefano Dimera, and Cyrus Renault.
Thomas told Justin about the video and for his truth he was knocked out and placed in a cage. At one point when he asked what was going to happen to him Justin held a blowtorch in his hand. Thomas is in the basement of Forrester Enterprises where it is dark. Creepy music was playing and Justin had a devilish look on his face. As Thomas tried to talk him into setting him free so he could at least get Liam out of jail Mr, Barber went into a rant.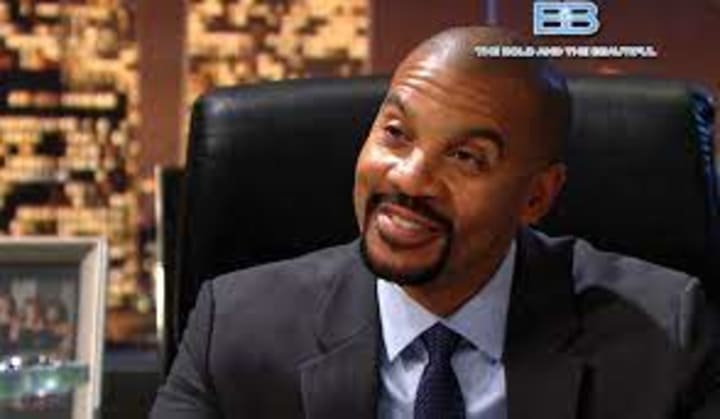 He proclaimed that he should be the rightful heir to Spencer Publication as he helped Dollar Bill to build the empire from the ground up. Justin said that instead of becoming second in charge he ended up a fixer and cleaning up all of Bill Spencer Jr.'s messes. He went on and on about how Bill's son Liam and Wyatt showed up out of nowhere and now have taken the inheritance that should have been his.
Fans were loving this darker side of Justin that had never before been revealed and wonder what happens next. Those who watch THE BOLD AND THE BEAUTIFUL are saying they don't want Justin to be busted for his crimes, go to jail and be off the show yet again. Although this is a possibility viewers are hoping that Thomas can reason with the deranged Mr. Barber and be set free, or at least escape. Justin could kill Thomas in his current state of mind but that would seal the deal with Spears being off the show when his character is imprisoned.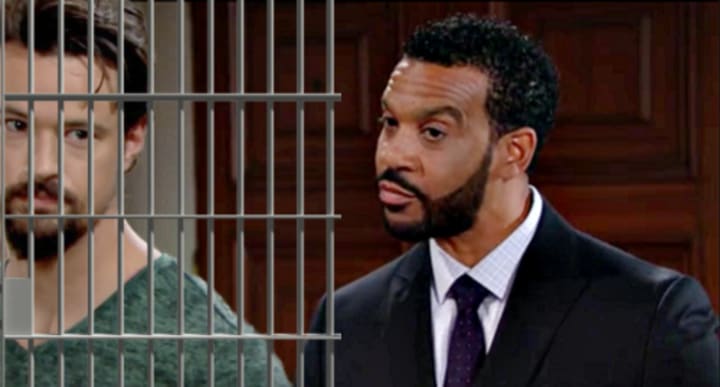 When Dollar Bill Spencer finds out he will certainly be furious but some who enjoy THE BOLD AND THE BEAUTIFUL are saying that perhaps his time in jail may have softened him somewhat. Bill might be impressed that Justin wanted to take over his company and reward him so stay tuned to see what happens. Fans are saying they want to see more of this side of Justin and even a showdown with his boss once he is out of jail.
celebrities
Cheryl is a poet, freelance writer, published author and former Newspaper columnist. She has degrees in Psycology and Biblical studies. She enjoys sharing natural cures, and Nostalgia related info. Tips are greatly appreciated.
Receive stories by Cheryl E Preston in

your feed