AAPI Month: A New Chinese American Author to Look Out For
Review: A Twist of Night and Day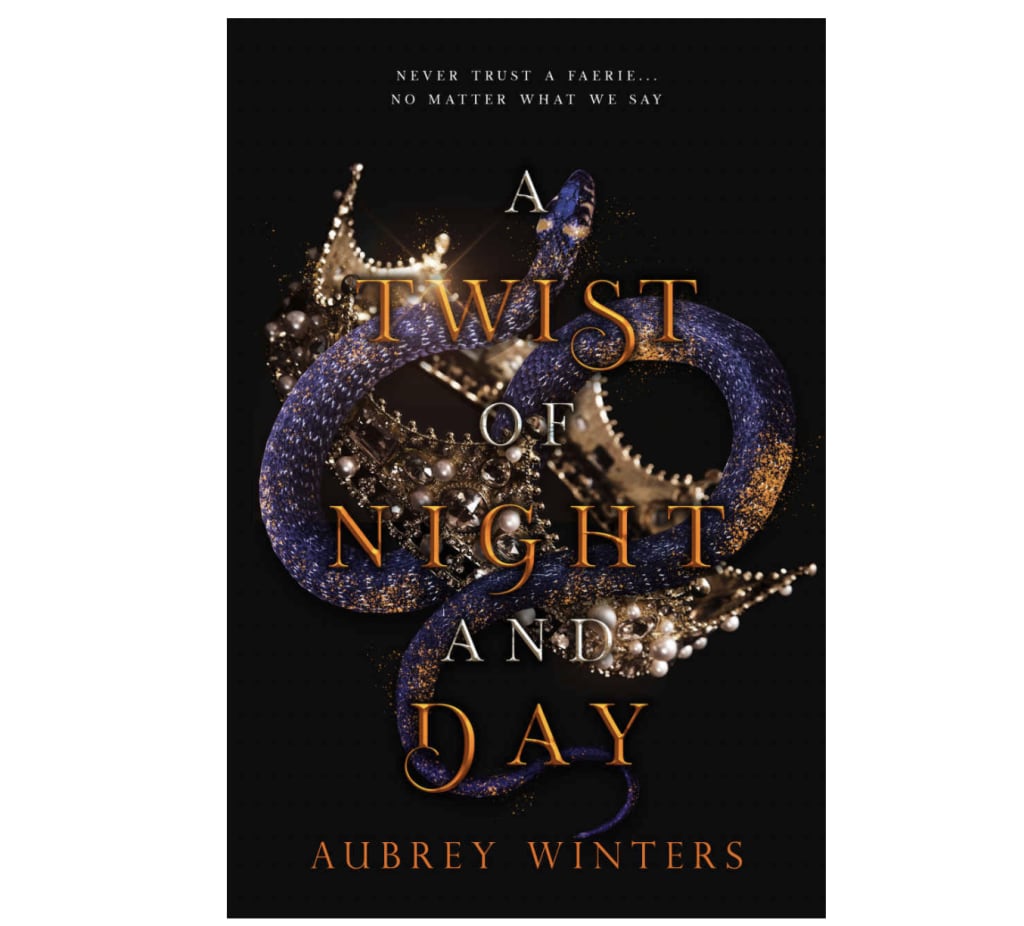 I received an ARC of A Twist of Night and Day for an honest review. This review contains some spoilers in the Characters and Tropes section that do not give away any plot points.
Synopsis
Never trust a faerie... No matter what we say.

He hated me, and I hated him. I was perfectly fine with that until one night changed everything.

His entire family was murdered before his very eyes--and despite how much I hated him, I couldn't let him die. Now, we're on a mission to hunt down one of the deadliest Elder fae creatures that ever existed.

If we fail? All of Asteria could be in danger.

If we win? I'll end up working for my enemy.

Overall Rating: 3.5 stars, rounded up to 4
A Twist of Night and Day was marketed to me as a book that YA/NA fantasy fans would like, something similar to ACOTAR and The Cruel Prince. It is easy to see the influence, although it occasionally seems that the author drew influence from the secondary sources of ACOTAR and The Cruel Prince instead of from the folklore directly. For example, the idea of the Night Court and the Day Court seems very similar to ACOTAR, the last scene of A Twist of Night and Day seems to be trying to mimic the shock/surprise factor of the last scene in ACOTAR, and there are elements like the rowan berries and enemies-to-lovers trope that are reminiscent of The Cruel Prince. Despite this, A Twist of Night and Day doesn't feel derivative, in part due to the author's creative world-building skills. She takes these influences and makes it her own by adding her own lore to the story. Overall, it was a fast and easy read that could easily become a fantastic read that I would rate 5 stars with a few more rounds of editing.
Writing: 3 stars
Aubrey Winters (pen name) is new on the writing scene, and that much can be told fairly easily from her writing. There are occasional rookie mistakes such as grammatical and spelling errors that give it away as a self-published book. In addition, there is a lot of telling instead of showing. So if you were looking for a poetic, highly polished book like The Night Circus, this might not be the next book on your list. There were also a few things that were repeated and over and over again, such as the fact that they aren't taught much about their histories, that tripped up the pacing. However, the writing was easily digestible and the book was fast paced. Evidently, the writing didn't detract enough from the storyline that much, as I am still creating theories about it nearly a week later, which brings me to my second point.
World Building: 5 stars
Winters has a wonderfully creative mind. Although you can see her influence, she's clearly able to shape the story after her own ideas. To me, she has the mark of someone who was born naturally talented and is taking the time to hone her skill—once she has, I am certain that she will be an author to look out for. I am fascinated by what happened to the Lunar Court and I have my own theory about a big plot twist, but alas, I must wait. However, she has done something that the MCU and GOT writers seem to be unable to do—she has laid the groundwork for the plot twist, meaning that should it happen, the build up was inevitable.
Characters and Tropes: 3 stars
Ok so, this is a very personal aspect. If you enjoy having a small character base, this is probably a book for you, as it focuses almost exclusively on the two main characters. I personally love to focus on the secondary characters and was a bit sad that the MC's sisters and mother didn't get more screen time. However, both MCs were fairly well developed and 3D. One aspect that could be improved upon is that this is a hero's journey story in where the heroes don't seem to be learning a lot. In my opinion, this is a more plot-driven book than a character driven book.
The second thing that bothered me a bit was the enemies to lovers trope. I am not a fan of this trope to begin with, but the male MC was frankly abusive (torture, no sexual violence) towards the female MC, and he was abusive towards her in a way that was very much dictated by her race (half fae, half human). To me, this plot point could have been re-written for in a way that wasn't abusive, but Winters does sufficiently explain why he acted in that way (self hate). She also writes it in a way that tells of us their innate attraction and bond towards each other, but this is a personal contention I have with the book. It also forms a small enough portion of the book that it doesn't take a long time to get past, but it stopped me from forming any sympathy for the male MC even as his family was decimated.
Final Thoughts
If you like ACOTAR or The Cruel Prince, this will probably be up your lane as an easy read. I would not have paid more than £5 for this read, but with a few further edits I think I would have been happy to pay in the £10-15 range for this. This easily has the potential to be a 5/5. If you are looking for an up and coming AAPI author to support for AAPI Heritage Month and enjoy reading fantasy books, Aubrey Winters should definitely be on your TBR list.
If you are interested in reading A Twist of Night and Day, you can buy it here.