7 things to watch when you're stuck at home
Who's got some extra free time?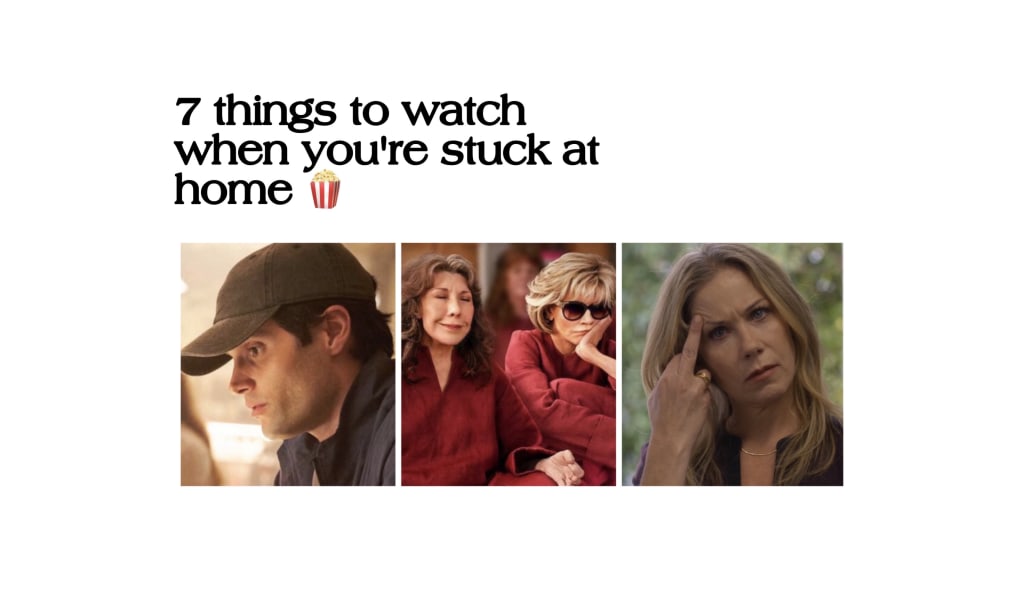 1. Grace and Frankie (series)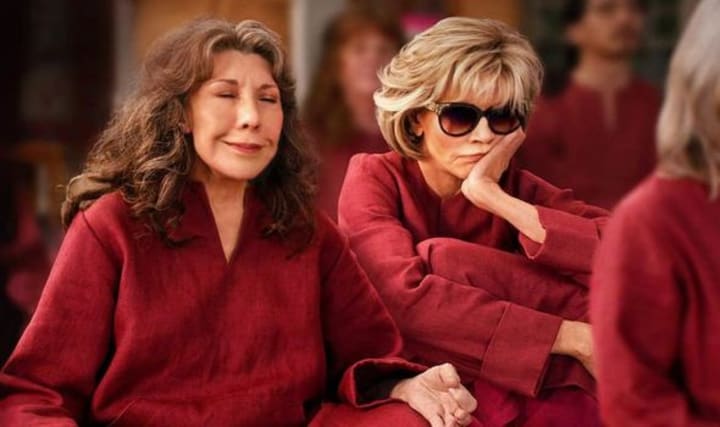 Grace and Frankie is one of my favorite shows. It's a Netflix original that has just been renewed for Season 7, which will unfortunately be the show's final season. It is Netflix's longest-running original series to date. The series follows Grace, a retired CEO of succesful cosmetic brand, and Frankie, a hippie art teacher. Grace and Frankie's lives are turned upside down when their husbands Robert and Sol announce that they are in love with each other and are leaving their wives.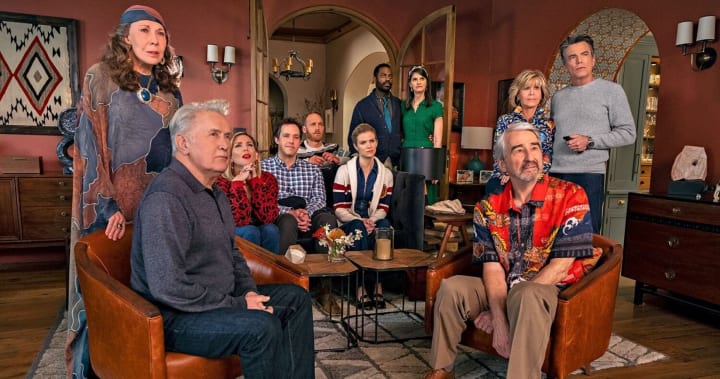 Grace and Frankie is an incredible comedy show that will make you laugh and cry at the same time. Sam Elliott and Lisa Kudrov were both guest stars of the show. June Diane Raphael who plays Brianna Hanson on the show is absolutely hilarious and she is my favorite character of the show.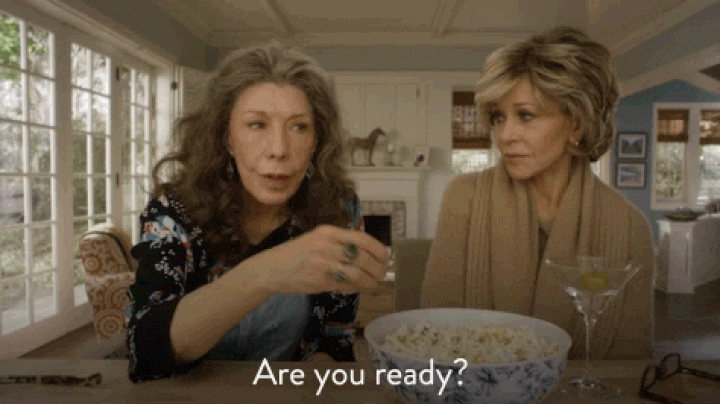 Are you ready to binge-watch it on Netflix?
2. Bodyguard (series)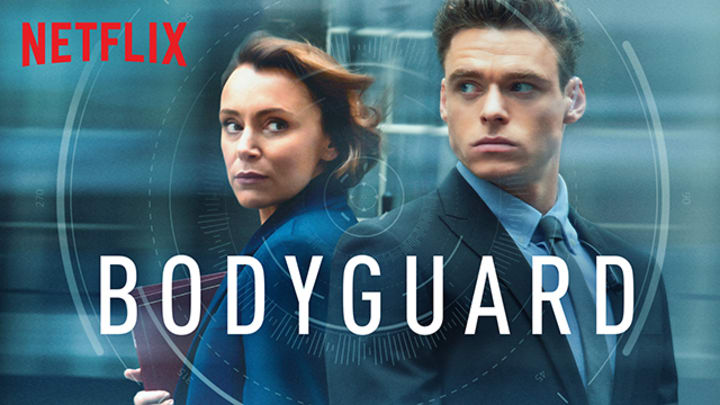 The show follows a war veteran David Budd who finds work as a police sergeant. He is assigned to protect the home secretary, the Rt. Hon. Julia Montague MP is a controversial politician who is described by many as "the sociopath", and who has plans to introduce new surveillance powers for security forces. Budd is the consummate professional but finds himself conflicted.
I love movies and series with a suspense theme and Bodyguard is definitely all about it. The first scene of the show already keeps you on your toes.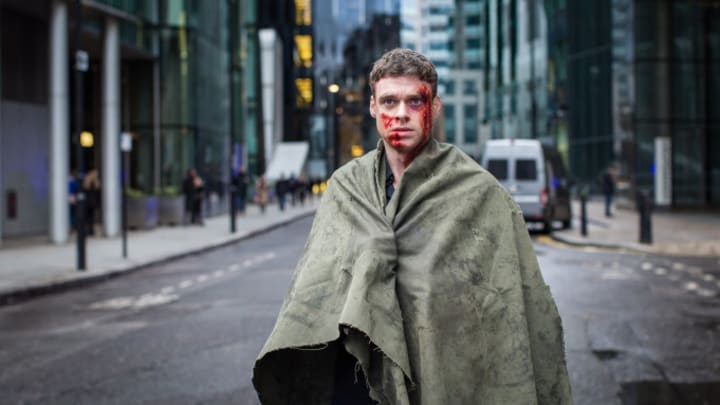 The show is available to watch on Netflix.
3. Dead to Me (series)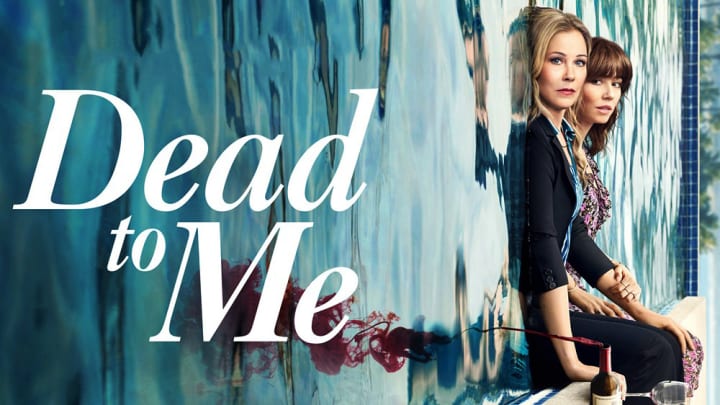 Dead to Me is a story about two middle-aged women. The husband of one of them has recently died by being hit by a car, and the widow is trying to solve the crime. Optimistic and easy-going Judy has recently suffered an unexpected loss of her own. The women meet at a support group (which is located in probably the coolest place you've ever seen) and, despite their contrasting personalities, they become unexpected friends. As the women bond over bottles of wine and telling each other life stories, Judy tries to hide a shocking secret from Jen, that could destroy her new life and friendship. The dark comedy which explores the oddly funny sides of grief, sadness, loss, and forgiveness features a cast that includes incredible actors Christina Applegate, Linda Cardellini and Ed Asner.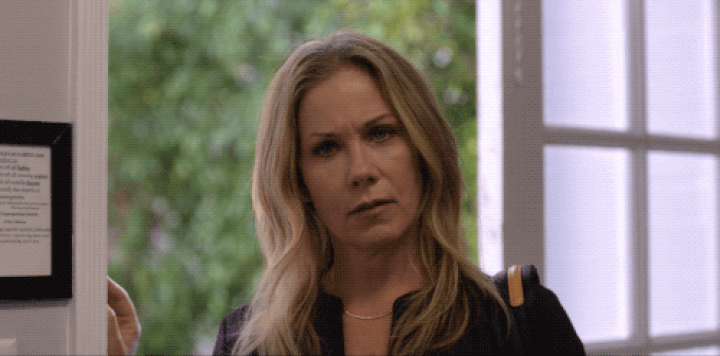 There are not many shows that I've binge-watched, to be honest, but when I do, they have to be as good as Dead to Me. It starts very calmly, you don't really expect super crazy things to happen but then it just gets more and more exciting with every episode. The mix of thriller, dark comedy, and drama that will keep you in suspense.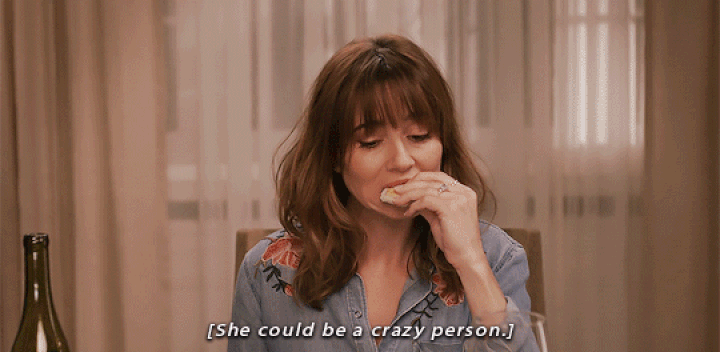 The show is also available to watch on Netflix. It's a Netflix original.
4. Booksmart (movie)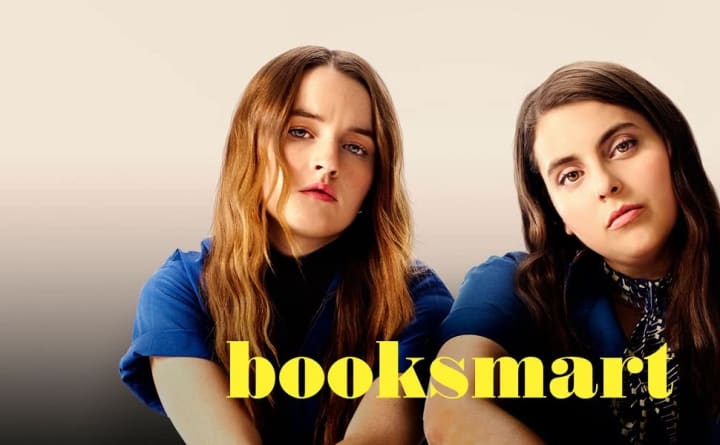 High school seniors Amy and Molly have been best friends since childhood. They both thought that focusing just on school gave them a leg up on their high school friends. Shortly, before graduation, the best friends suddenly realize that they may have missed out on great and exciting experiences of their teenage years. Determined to make up for lost time, the girls decide to do all the things they've never done during high school, in one night.
Booksmart is a feel-good comedy that is genuinely funny. It was directed by Olivia Wild. Kaitlyn Dever and Beanie Feldstein star as the leads of the film.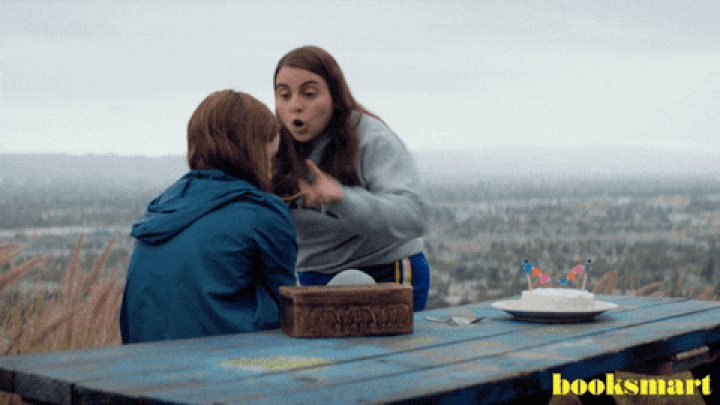 The show is available to watch on Amazon Prime.
5. You (series)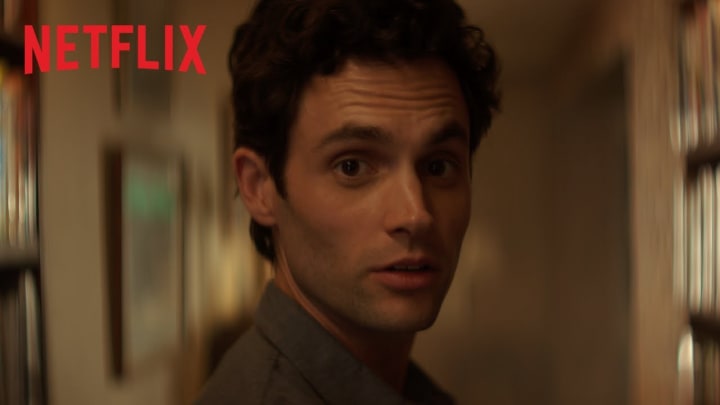 I started watching You when it first came out on Netflix. It was originally ordered by Lifetime on April 2017. It premiered on September 9, 2018 and shortly after that moved to Netflix where the show gained a global fame.
The first season follows a bookstore manager Joe Goldberg, who lives in New York City. He meets Guinevere Beck, an aspiring writer with whom he becomes infatuated. To feed his obsession he is willing to do anything in order to get closer to his crush and to eliminate any obstacles that stand in the way of their romance.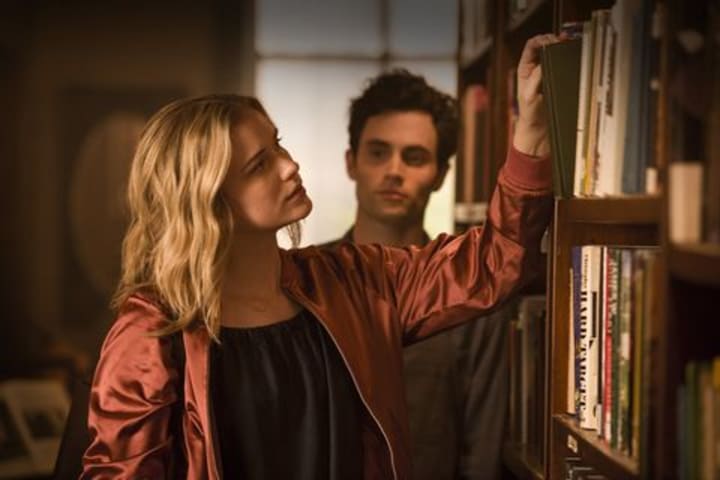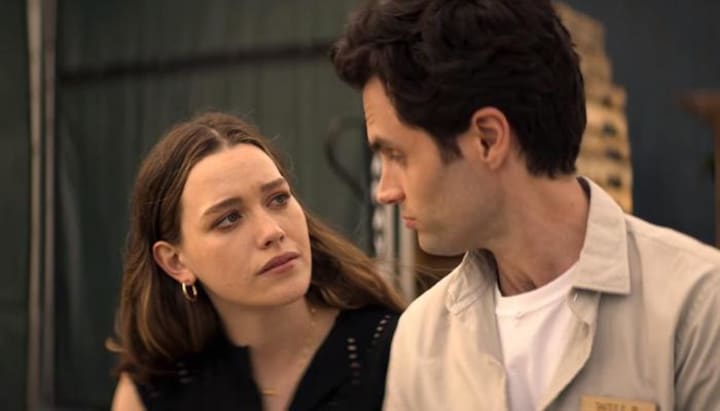 I personally think that season 2 of You is even better than season 1. The story in season 2 is set in Los Angeles instead of New York where Joe plans to have a fresh new start. Season 2 stars Victoria Pedretti and Jenna Ortega who are great as their characters. The show is full of twists and definitely keeps you on your toes.
You can watch full 2 seasons on Netflix.
6. Elite (series)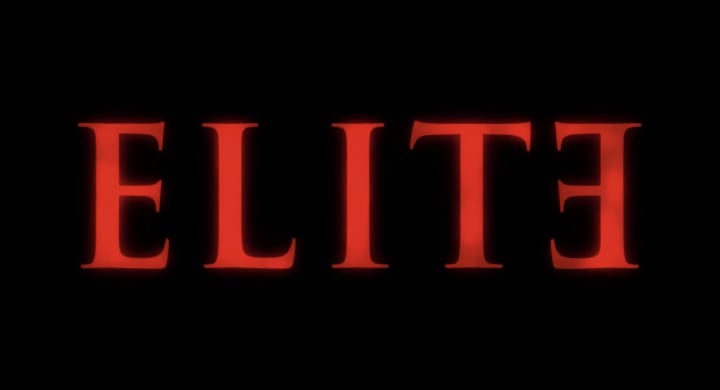 There are not many shows that get better and better with every new season, but Elite is one of them. I probably liked season 1 the least. It was still very good but seasons 2 and 3 were just amazing.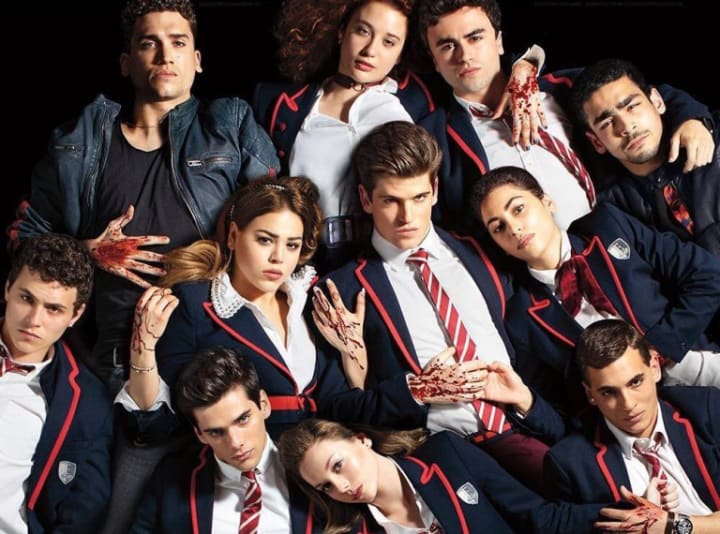 Some of you might be hesitant about the show because it's based in Spain, therefore, actors speak Spanish. Don't be. There is an option to watch the show with English voice over but it's not worth it. The actors on the show are incredible and it's always better to watch the original. As Bong Joon Ho said: 'Once you overcome the one-inch tall barrier of subtitles, you will be introduced to so many more amazing films' so... give it a shot. You won't regret it!
The show is not a typical high school drama. There's a murder mystery involved. Each episode offers more clues as to what happened, and even when you think you've figured it out you will always be surprised by a little twist.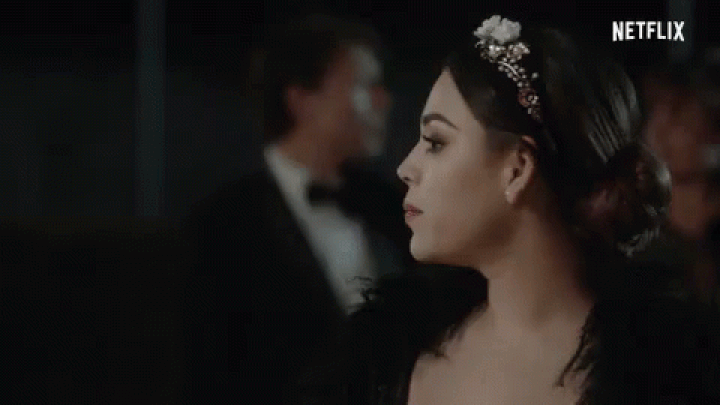 7. Prisoners (movie)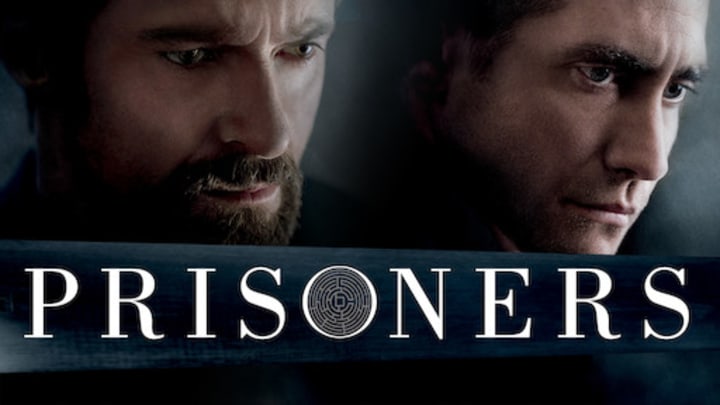 Keller Dover (Hugh Jackman) faces a nightmare when his six-year-old daughter, Anna, and her friend go missing. The only lead is an old motorhome that had been parked on their street. The head of the investigation, Detective Loki (Jake Gyllenhaal), arrests the driver (Paul Dano), but because of the lack of evidence, Loki has to release his only suspect. Dover, knowing that his daughter is in danger, decides to take the matters into his own hands.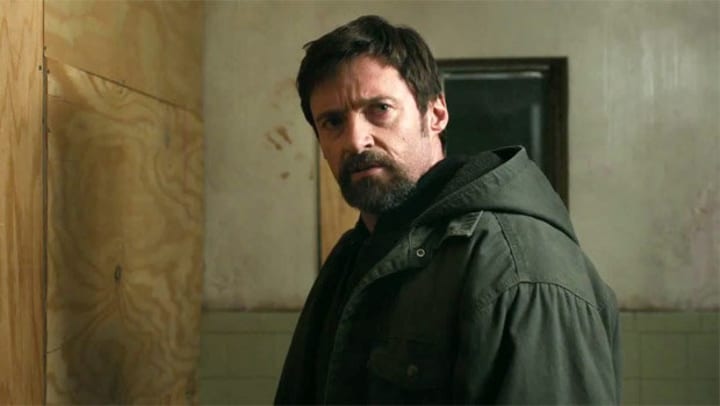 One of the best roles of both Jake Gyllenhaal and Paul Dano. The creepy vibe of Pennsylvania, the mystery of the case, and the music make this movie one of the best thrillers ever made. It is also directed by the incredible Denis Villeneuve. One of my all-time favorites.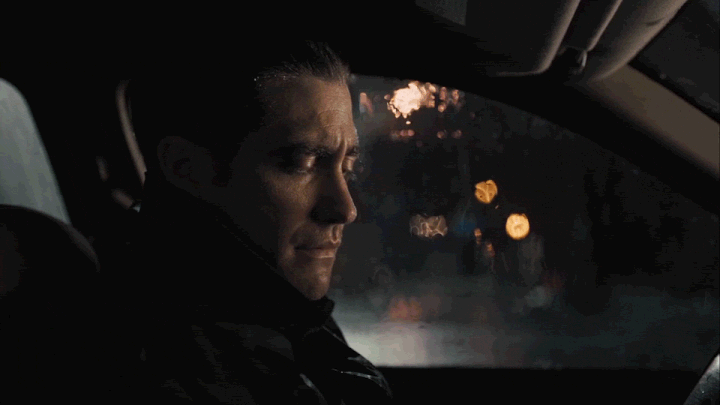 You can currently watch this movie on Netflix.