7 Different Christmas Movies to Help Get You in the Festive Spirit.
A Range of Movies to Suit 7 Different Interests
There are lots of different ways to get into the festive spirit and one of my absolute favourtie ways is to watch Christmas movies. There's a whole range of them out there and below are movie recommendations to scratch a variety of itches.
Let's start with (one of) my number Christmas movies: Arthur Christmas (2011).
This movie follows Arthur (one of Santa's sons, voiced by James McAvoy) who is incredibly clumsy and often overlooked. One year he decides to set out on a mission to deliver a present that has been left behind before Christmas morning arrives.
Arthur Christmas always puts me in the festive spirit and has me laughing every time I watch it. It's incredibly entertaining and while it is very silly, it's an absolutely wonderful watch! It's got nice animation with a simple yet fun plot and not a moment of this movie is wasted. A true family-friendly movie that can be enjoyed by everyone no matter their age.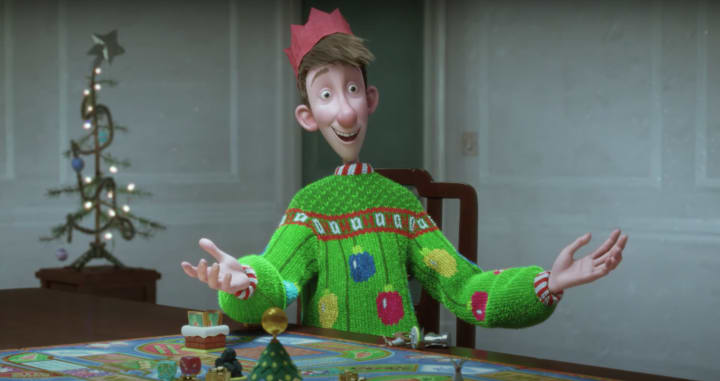 Now, perhaps you want to stick with family-friendly but prefer live-action instead and a wonderful pick for that is Home Alone (1990)!
A classic if there ever was one. Home Alone follows 8-year-old Kevin (Macaulay Culkin) whose family goes away on vacation for Christmas and accidentally leaves him behind. While all alone, Kevin has to use creative means to defend his home from burglars.
This is an absolutely ridiculous movie that is nothing but fun from beginning to end. The plot is simple but excellent in its execution and Kevin is a hilarious, well-played character. Not only is this a wonderful Christmas movie but it's also just a fantastic movie to watch at any time of year. It's also not a bad idea to at least check out the sequel which is also a delight (although, the rest of the series is optional).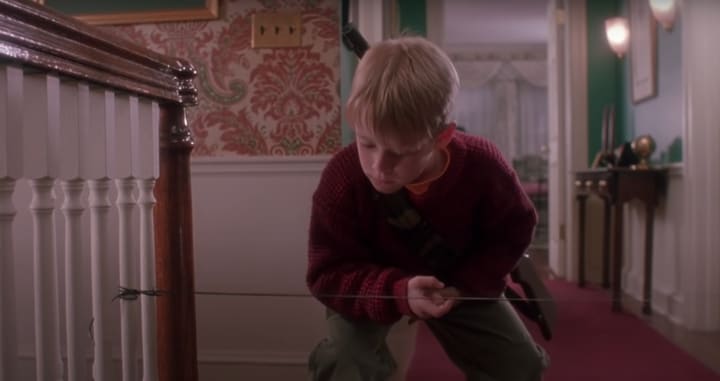 But maybe you want something a little more grown-up that's still funny but has some romance in it? If so, try The Holiday (2006).
When I think of Christmas, this is definitely one of the first movies to come to mind. The Holiday follows two women — one from the United States (Cameron Diaz) and one from England (Kate Winslet) — who decide to swap homes to get away from their lives for a little bit.
There's romance, self-discovery, self-care, and hilarity all mixed into this one. While the story is split fairly evenly between the two women, things do intertwine here and there for a very joyous movie. It's a fantastic watch that never gets boring. It's wintery and cosy and each character is wonderful to watch and easy to root for.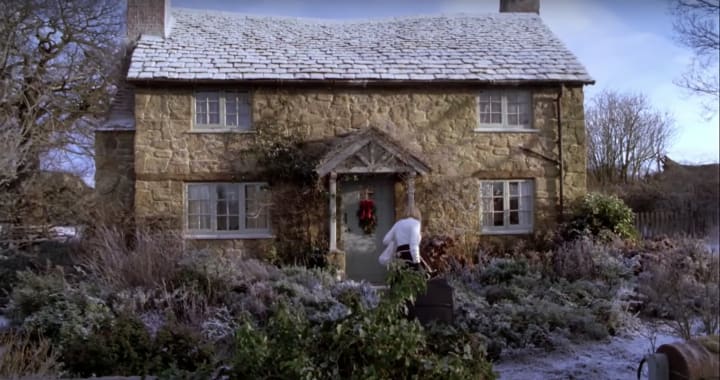 Prefer some extra cheesiness in your romance? Falling for Christmas (2022) is a great choice for you!
This movie is also known as 'Christmas in Wonderland'.
It follows a spoiled hotel heiress (Lindsay Lohan) who gets amnesia after a skiing accident and has to stay at a local lodge under the care of its owner (Chord Overstreet) and his young daughter (Olivia Perez).
While it may be the newest movie on this list, Falling for Christmas is far from original. No doubt you've seen a million movies like it whether it be in terms of plot or vibe or tropes or just the sheer amount of cheesiness but let's face it, if you've seen one of those movies, you're going to want more. This one, in particular, is a delight and Lindsay Lohan is wonderful to watch so really, it doesn't matter whatsoever that it's not the most original movie in the world. It gives you everything you could want from this kind of comedy, romance based around Christmas, and is worth every second of your time that it takes up.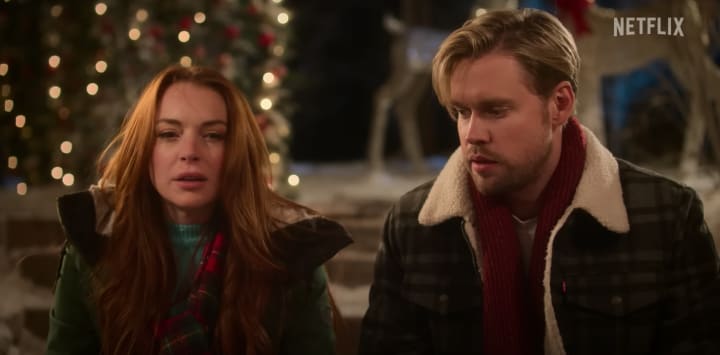 Okay, so, maybe you want to dial back on the cheesiness but amp up the drama in which case, Little Women (2019) is an excellent pick.
This movie follows the March sisters who are all incredibly different and want to live life on their own terms and we see those lives unfold as they grow up. Along the way, we get to bear witness to their beautiful bond as this cosy and emotional story plays out.
The vibes of Little Women will do wonders to get you into a wintery and festive mood for sure. You will laugh and cry and fall in love with the March sisters and the adventures they go on throughout this movie.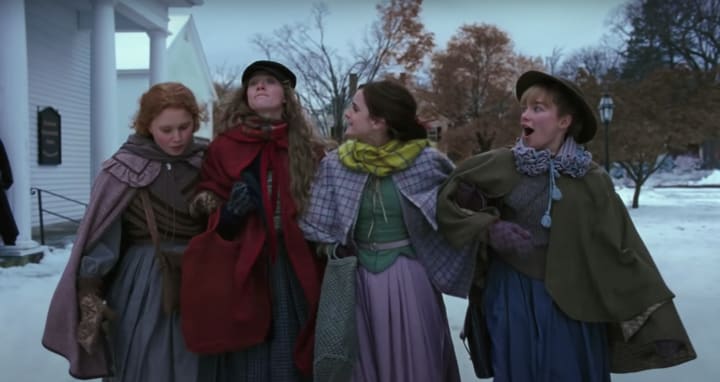 Now, maybe you like the idea of a serious tone but want something more action-packed. Then it's Die Hard (1988) for you.
Ah, the movie that often has people arguing over whether it really counts as a Christmas movie. I don't feel strongly either way but I will take any opportunity to watch Die Hard which follows John McClane (Bruce Willis), an NYPD officer, who has to save his estranged wife and her colleagues after they are taken hostage during her works' Christmas party in LA.
It doesn't matter how many times I watch Die Hard, it's an absolute blast every single time. A movie that is non-stop from start to end and never wastes a moment. This pick isn't too Christmasy so it would be an excellent choice for the start of December/the festive season but also for those of you who aren't the biggest fan of the holiday but still want to (or have to) get involved.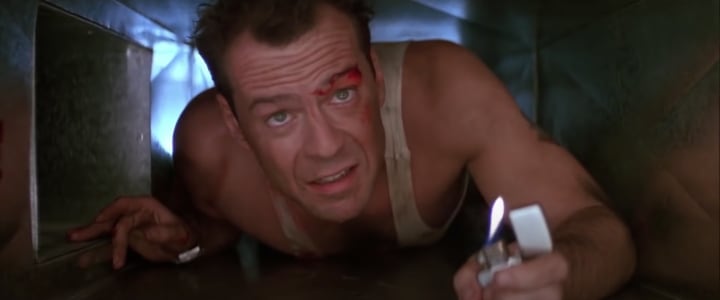 Enjoy the action but want more of a horror and fantasy direction? Then try Gremlins (1984).
This movie follows Billy (Zach Galligan) who unintentionally breaks the three important rules of taking care of his new pet and as a result, unleashes a group of mischievous and dangerous gremlins on his town.
Sometimes you want a magical experience at this time of year but with a bit of a darker twist. For that, Gremlins is an excellent choice. It's not too dark but still a thrill and provides just enough of a wintery/Christmasy vibe. Gizmo (Billy's new pet) is the most adorable creature you'll ever see and the gremlins are surprisingly funny and make excellent foes for this movie. Gremlins is just fun all-round and a really enjoyable ride.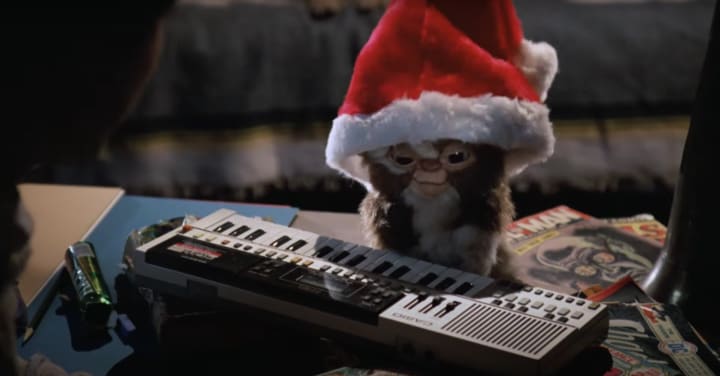 All of these movies are worth checking out. Each of them is excellent in its own way and they bring a variety of things to the table. That being said, hopefully at least one of these will help you to feel a little bit more festive this season.
Reader insights
Be the first to share your insights about this piece.
Add your insights