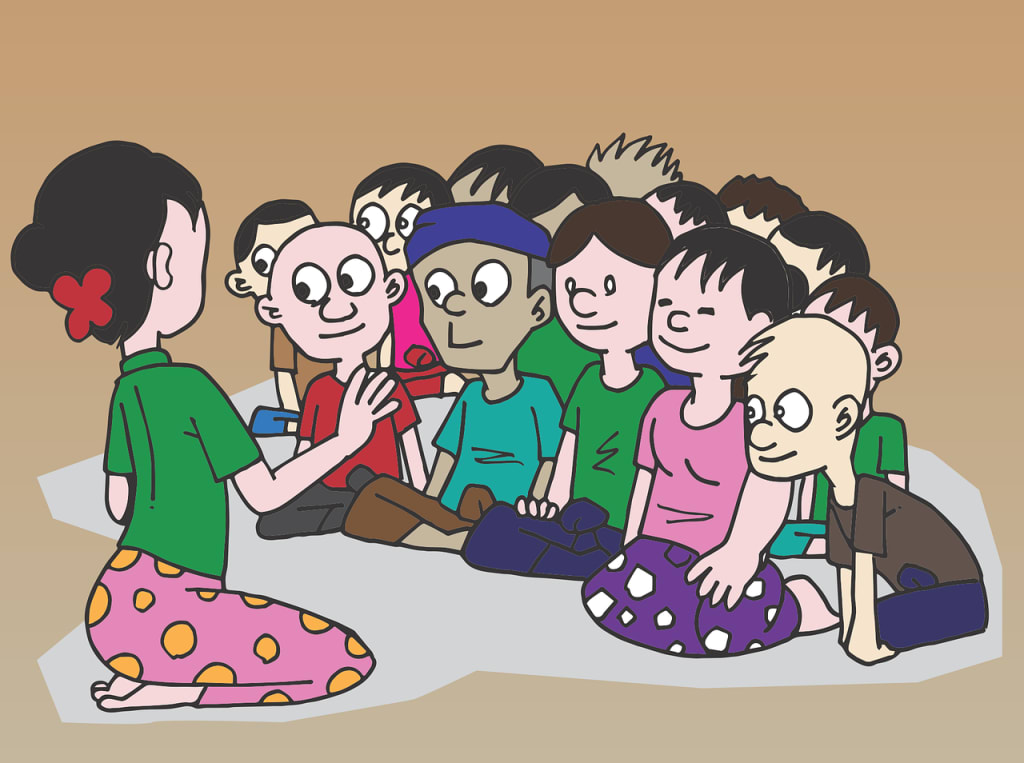 Cartoons evolve together with children
Pop culture evolves along with society and that includes children. During the last few years, several animated series have dared to break stereotypes, making children receive messages of healthy content in every sense.
Here are 6 cartoons that dare to break with the established.
#1.Daniel Tiger's Neighborhood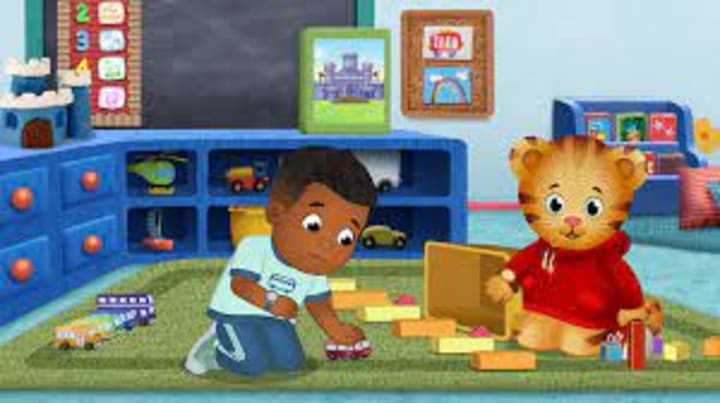 Daniel Tiger's Neighborhood is a Netflix animated series aimed at children under five years old, which has received numerous awards due to the richness of its subject matter. Daniel is an adorable 4-year-old tiger who lives harmoniously with individuals of all ethnicities and also all maintain a beautiful bond with the animals. The series instills values such as friendship, solidarity and good treatment in general. The animated series shows empowered women who evolve in all areas.
#2.Motown Magic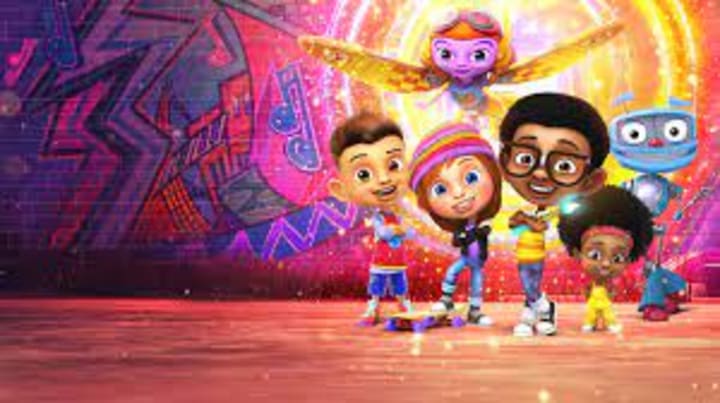 Motown Magic is a Netflix animated series that centers on Ben, an 8-year-old boy of great kindness and infinite imagination. The characters show a wide diversity: there are tall boys and girls, short, with glasses, without glasses, overweight, thin and of all ethnicities. It also shows new family models, such as a divorced dad or a couple of grandparents. The advantage of Motown Magic is that the good music makes it a fun series for the whole family, adults included.
#3.Hilda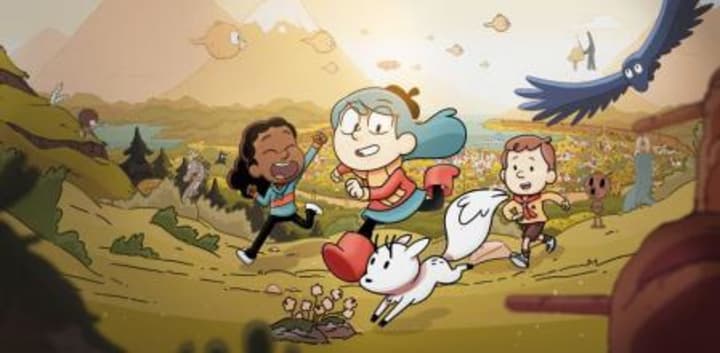 Hilda is a Netflix animated series that mixes fantasy, adventure and magic. Hilda is a brave and fearless girl who is encouraged to live diverse experiences, always keeping a positive outlook. The series shows an empowered girl who lives in a single-parent family, where the mother is also an autonomous and non-stereotypical figure. In addition, the drawings are visually original and grab viewers from the very first episode. Hilda improves and evolves throughout the story, as she faces her own fears and insecurities, striving to overcome them.
#4.Star vs the Forces of Evil
Star vs. the Forces of Evil is a Disney animated series that tells the story of Star, a princess different from what we are used to. Star is daring, rebels to the mandates and binds a friendship with Marco, a boy who is usually fearful, likes to try on women's clothes and is driven to brave adventures by the hand of her friend. She disowns her parents, who often threaten her with being sent to the "boarding school for whimsical princesses", a place where girls who break the mandates and stereotypes are re-educated, which is a criticism of the macho culture.
The animated series has shown same-gender couples, making non-binary identities visible as part of the world of its protagonists.
#5.The Loud House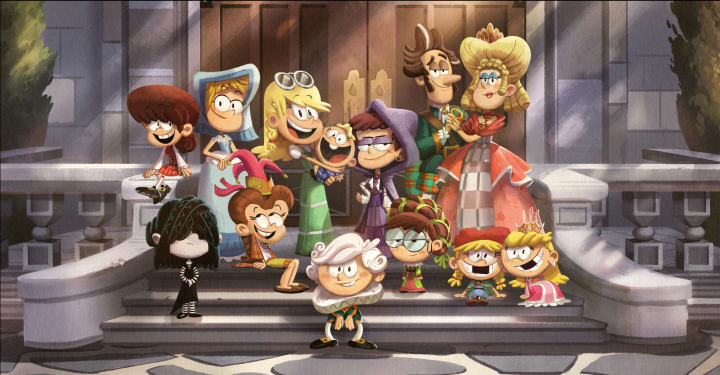 The Loud House is a Nickelodeon animated series with a gender perspective, which is expressed through language that children can understand.
Lincoln Loud, an 11-year-old boy, lives at home with his ten sisters. In one of the episodes, Lincoln receives a visit from his friend Clyde McBride, who arrives accompanied by his two fathers. Just before opening the door, Loud exclaims "It's time to make history!", a self-referential nod to the fact that Nickelodeon had never before shown a homosexual couple.
The series also introduces Luna, one of the main characters who reveals her love for a girl, again making other identities outside the binary visible.
#6.Steven Universe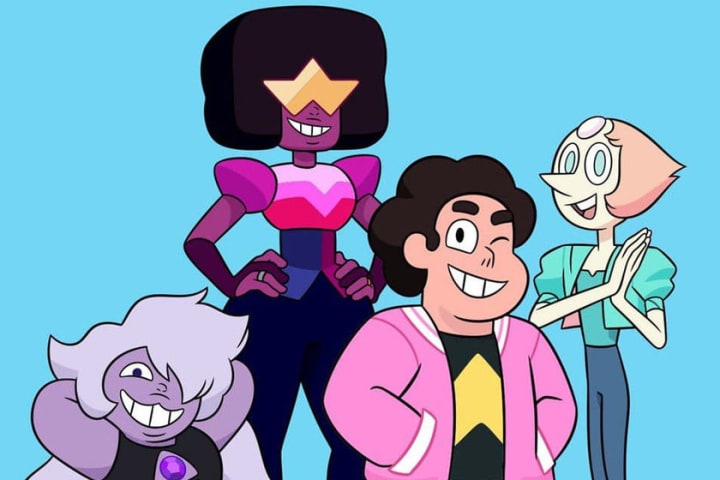 Steven Universe is a Cartoon Network animated series, where human-like aliens, the Crystal Gems, guard the universe through the three crystals that represent them.
Steven, half-boy, half-alien, joins the team after inheriting his mother's gem. He is educated by three female-looking gems, as powerful as they are supportive.
The series runs away from the heteronormative discourse that abounds in most cartoons. It shows gender identities as a flexible construction and challenges preconceived ideas of masculine and feminine concepts. His protagonists physically transform themselves into whatever they want, and of whatever gender they want. Steven, half human and half gem, manages to unite with his human best friend to form Stevonnie, a powerful genderless being.
Reader insights
Nice work
Very well written. Keep up the good work!
Top insights
Eye opening

Niche topic & fresh perspectives

Heartfelt and relatable

The story invoked strong personal emotions
Add your insights