30 Books to Read Before You Die (Pt. 30)
871-900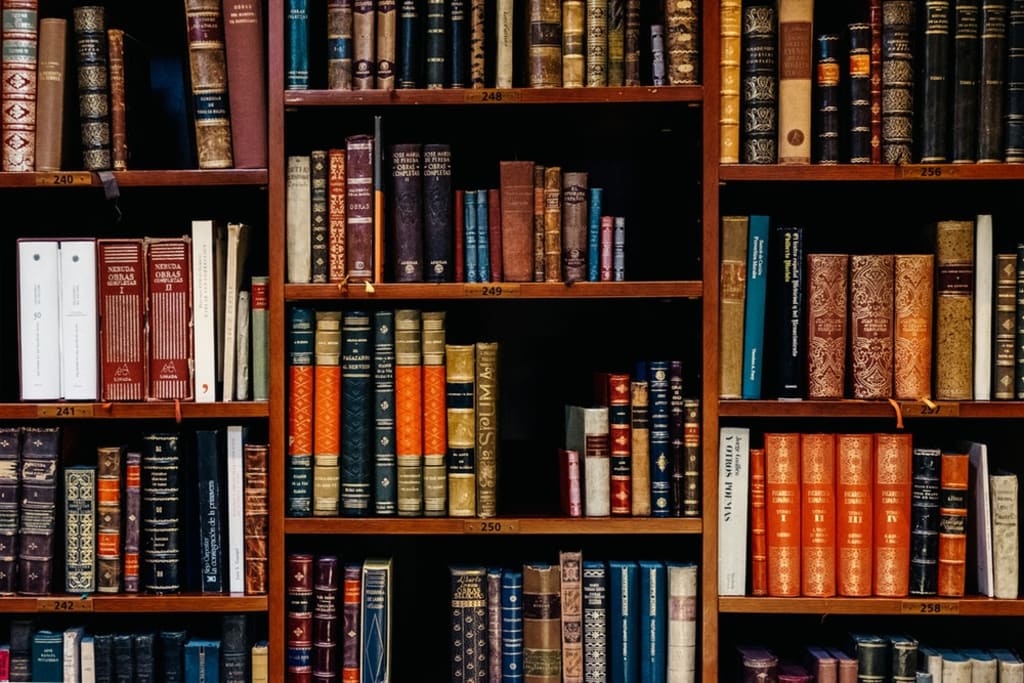 We require a celebration right about now!
Part 30 and still going, we've made it up to number 900, and yet, we have no intention of stopping (I apologise immediately). Anyways, I hope you're enjoying these lists, and as we have approached the milestone of 900—I would like to reflect back on what we've covered.
In Part 1, I think we covered all of my own personal favourites, which I had far too much to say about, and so the article was a bit longer than I would've liked it to be. I talked about my undying love for Cloud Atlas by David Mitchell and one of my favourite supernatural stories of the modern age, The Man in the Picture by Susan Hill. If you want to reflect back on that list, or even give my favourite books a flick through— then check out the link here.
In Part 2, we covered everything from Kerouac to Twain and back again! I gave you a bit of story when I spoke about reading The Diamond as Big as the Ritz by F. Scott Fitzgerald. Oh how I love that short story so much! If you want to read exactly what it says, then check out part 2 here.
In Part 3, I spoke about my childhood love for Terry Pratchett's The Colour of Magic, so I will not talk about it here or I'll start crying again. Just go ahead and read about it, and you can do so by clicking here.
By Part 4, I'd covered the book The Red and the Black, which I enjoyed thoroughly as one of my favourite French novels ever written. And in Part 5, I talked about my fascination with The Bacchae by Euripides and a great 21st birthday present I received! In Part 6, I told you about how much I laughed until I cried at Twain's A Connecticut Yankee in King Arthur's Court and how I was made to read Schlink's The Reader back in school with surprising results.
By Part 7, I was talking uncontrollably about how much I enjoyed reading the timeless autobiography of Sir Charlie Chaplin—one of my all-time heroes. Part 8 builds on how I began to appreciate Wide Sargasso Sea by Jean Rhys and some interesting facts behind my reading of A Confederacy of Dunces by JK Toole. In Part 9, I give you an odd story of philosophy class in my story behind Edward Said's Orientalism and talk, oddly enough, about my profound experience reading Reflections on the Revolution in France by Edmund Burke. By the time we hit Part 10, I introduce you to one of my favourite modern authors—Philippa Gregory and her incredible Lady of the Rivers.
Part 11 lets you into one of my worst kept secrets on my experience reading Perchance to Dream by Charles Beaumont, my fears about Joanne Harris' Different Class and my existential angst with James Thompson's City of Dreadful Night. Part 12 is just me trying to stop myself talking about Woody Guthrie so much on the entry for Bound for Glory and realising I'd rambled on about Mrs. Osmond by John Banville and Rousseau's Confessions. Part 13 is mainly about Jesse Eisenberg's Bream Gives Me Hiccups (yes, the actor) and how much I love Eisenberg so much. On Part 14, we get my childhood favourite—Peter Pan and a story about growing up listening to Michael Jackson. A funny story about Julian of Norwich is underway in Part 15, and in Part 16, Rousseau's Reveries caught my attention in reading experience.
Part 17 talks about my studies into the Lyrical Ballads of Wordsworth and Coleridge. In Part 18, I show you exactly how much Harlan Ellison's short story scared me whilst I was growing up. In Part 19, you could say there was clearly some Revolution in the Air by Clinton Heylin, and by Part 20, I show you exactly how terrified of cults I am as I talk about my experience reading some extensive book about the infamous Jim Jones. My reading of The Return of the Native to help me out with DH Lawrence's Life with a Capital L gets underway in Part 21, and by Part 22, I talk in bits about reading experiences with The Satanic Verses by Salman Rushdie.
In Part 23, I talk about meeting my favourite Julian Barnes novel, Arthur and George and by Part 24, I meditate on Marcus Aurelius's Meditations and what I got from it. Extremely Loud, Incredibly Close colours the experiences of Part 25, as does the fantasy novel Cogheart by Peter Bunzl. I talk briefly about Oscar Wilde in Part 26, and in Part 27, I tell you an odd and slightly pointless story about Our Mutual Friend by Charles Dickens (but it's not pointless in the way you think!). In Part 28, I have my childhood ruined by the real origin story to Pinocchio, and in Part 29, I talk briefly about how my teacher so many years ago actually managed to make Shakespeare boring. How is that even possible?
So let's continue—the same as always. I never recommend you anything I haven't read myself, but my own personal favourites will be marked with a (*) next to them. I will speak intermittently about important experiences I can recall reading certain books and I hope you've had fun because I have too!
Remember: this isn't the end.
871-880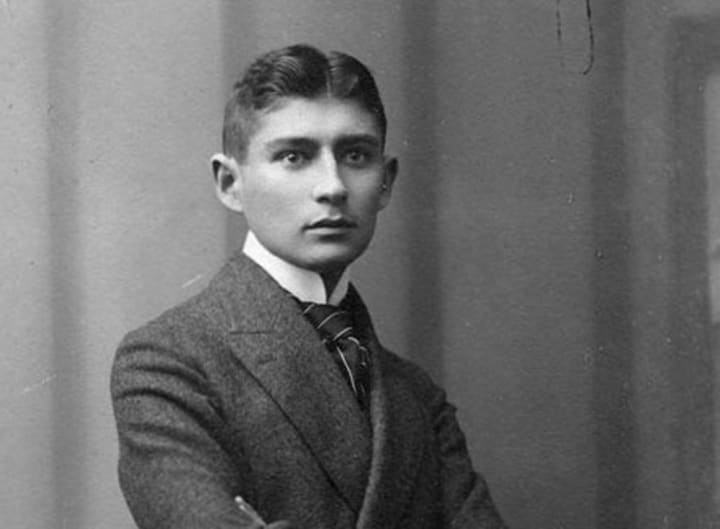 871. The Burrow by Franz Kafka
872. The Song of the Lark by Willa Cather
873. Tender is the Night by F. Scott Fitzgerald
874. Chess by Stefan Zweig
875. The Merchant of Prato by Iris Origo
876. It Can't Happen Here by Sinclair Lewis
877. The Great Science Fiction by HG Wells
878. 'Selected Short Stories' by Virginia Woolf*
I know that this is an odd one to talk about, but this is a book/anthology I read a while ago. This is really the book that made me really appreciate Virginia Woolf's writing and what she was trying to achieve with all that realism. By then, I had actually read Mrs. Dalloway and yet couldn't understand why people liked it so much. I then read the short stories by Woolf and tried to understand her craft through it. After this understanding, I gave Mrs. Dalloway another read and I loved it. I'm trying to read more Woolf at the moment after I realised that we share a birthday.
879. Selected Journalism by George Orwell
880. Three Guineas by Virginia Woolf
881-890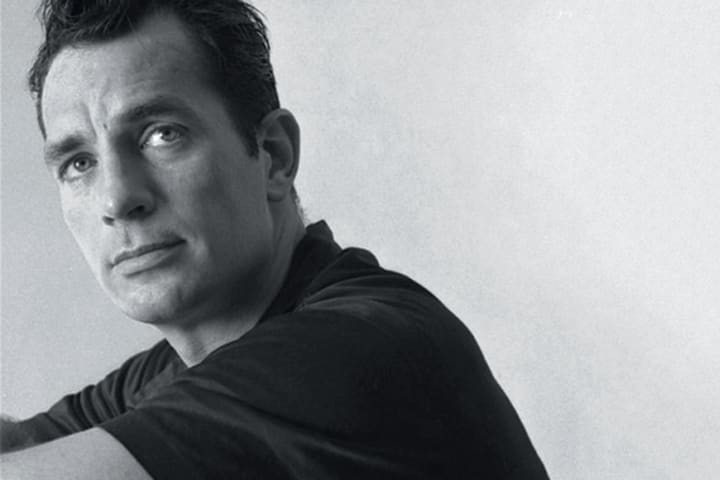 881. The Tailor of Panama by John Le Carre
882. The Hand by George Simenon
883. A Gift of Love by Dr. Martin Luther King Jr.
884. Pic by Jack Kerouac*
885. Smile, Please by Jean Rhys
886. Written Lives by Javier Marias
887. Our Game by John Le Carre
888. Resurrection Blues by Arthur Miller
889. Letters to Vera by Vladimir Nabokov
890. Kingdom of Fear by Hunter S Thompson
891-900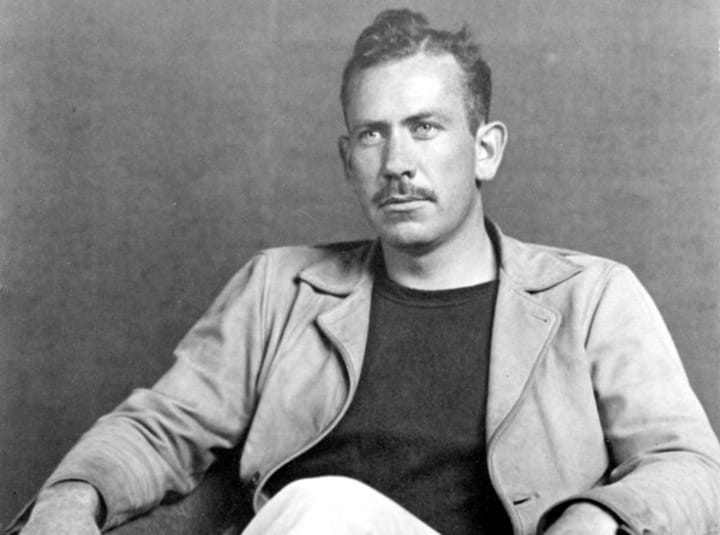 891. The Blue Room by George Simenon*
892. The Smell of Hay by Giorgio Bassani
893. Letters from 1941-1985 by Italo Calvino
894. The Pearl by John Steinbeck
895. A Fire on the Moon by Norman Mailer*
896. A Moment of War by Laurie Lee
897. Big Sur by Jack Kerouac
898. The Soft Machine by William S Burroughs
899. Facial Justice by LP Hartley
900. The Complete Stories of Clarice Lispector