1st of June, 1926: Marilyn Monroe Was Born
She would be 93 if she were alive today.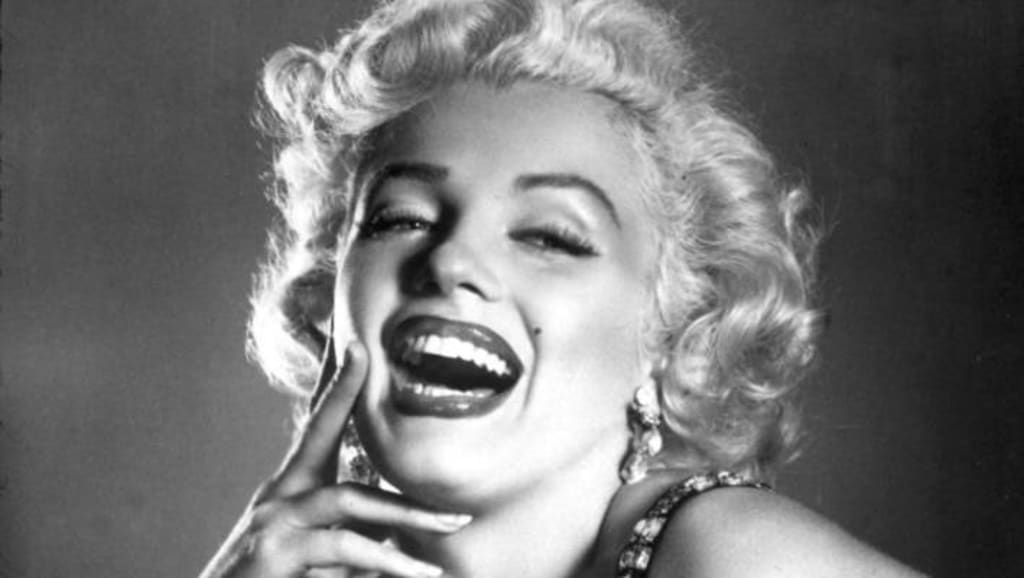 Marilyn Monroe was born on the 1st of June, 1926 in LA, California. She is undoubtedly one of the most beautiful women in all of human history and that's an understatement.
Monroe was born into a very strange childhood with her mother leaving her with foster parents every now and again. Monroe herself was married at the age of 16—but separated out of pure boredom as she and her husband hardly spoke to each other.
Before her days as an actress, she helped in the war effort for World War 2 in around 1944 until she started a successful modelling career with a photographer she met. She eventually got her breakthrough on the screen after being stylised as the blonde bombshell character.
Her lengthy and incredibly famous film career was surrounded by a whirlwind of depression, anxiety, and a tormented social life. Marilyn Monroe was possibly one of the most misunderstood people in Hollywood and has since become an icon of popular culture for what could be considered all the wrong reasons.
After this turbulent social life and battle with depression—Marilyn Monroe died of an overdose at the age of 36 years old. Some say it was an accidental overdose, some say it was suicide, and because of her relations with various important people, some claim it was homicide.
We're going to countdown her top ten film roles from ten to one and so you'll have time to take in what I think are her greatest performances on the screen. Some of these will be smaller roles and some of them, she is the main character. Let's take a look at what she's done.
10. Rose in 'Niagara' (1953)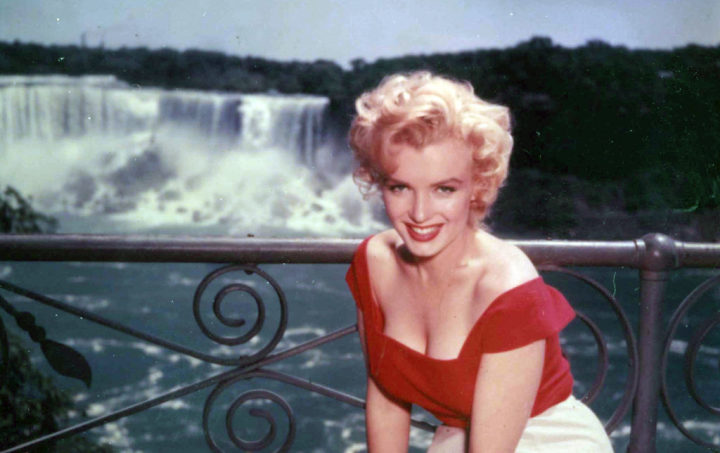 A noir film directed by Henry Hathaway, it stars Marilyn Monroe as a woman caught in a turbulent and often verbally abusive marriage. Throughout this film, Marilyn Monroe proves that she can not only play party girl and dissatisfied wife, but she can also play the smarter, darker characters as well. Her talent shines through in this movie, making it one of her most famous to date!
9. Pola in 'How to Marry a Millionaire' (1953)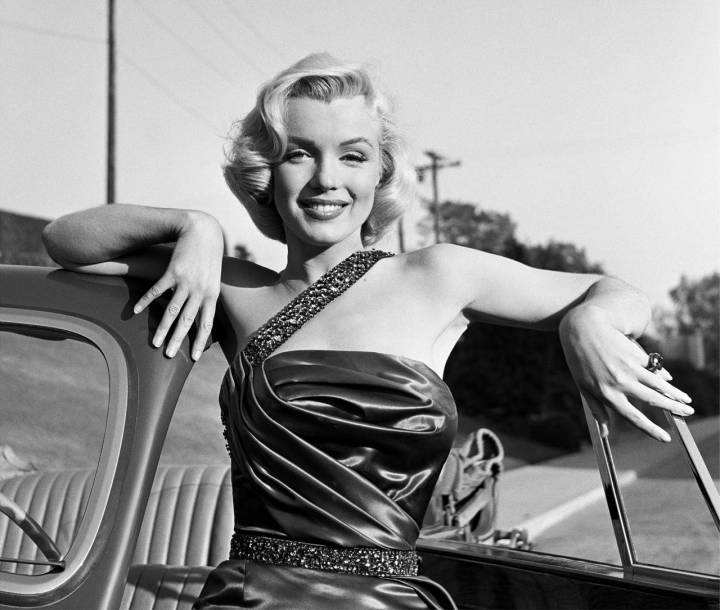 A romantic comedy directed by Jean Negulesco and with a stellar cast including Marilyn Monroe, Betty Grable and Lauren Bacall. In this film, Marilyn Monroe proves that she can convince the audience that she knows no better as she is being led on by a false tycoon. Her acting in this is actually very, very good and it suits the romantic comedy film itself—I think that many more people need to watch and appreciate this film because of Marilyn Monroe's ability to make you laugh as well as fall in love with her.
8. Sugar Cane in 'Some Like it Hot' (1959)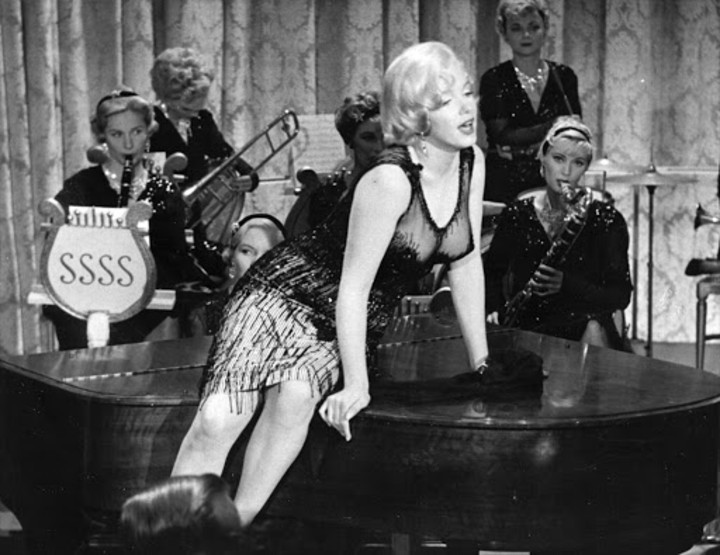 Possibly one of her most famous roles, this comedy film is still watched and respected today. Not only that, it is also considered to be one of the greatest films ever made, receiving six Oscar nominations upon its release. Marilyn Monroe's famed performance as Sugar Cane has become somewhat of a cultural icon and she has since become one of the most respected actresses in all of history. This was really one of the performances of a lifetime for her.
7. Roslyn in 'The Misfits' (1961)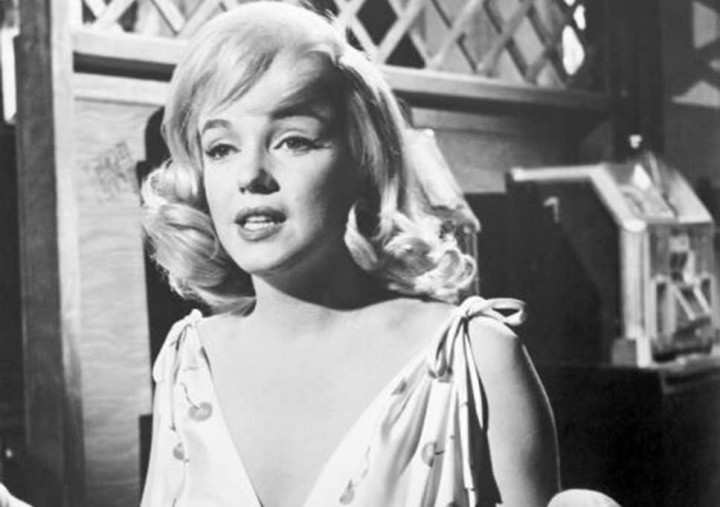 Sadly, this was Marilyn Monroe's final film role ever, as it was also for Clark Gable who was also in the film. This film is known for its brilliant scripting and the stellar performances by each of the cast members, especially Marilyn Monroe. It was a drama film directed by John Huston and of course, written by Arthur Miller. Marilyn gives a great performance and I highly recommend this to anyone who is into 1960s film especially. This really breaks the barriers and takes film into a new age.
6. Victoria in 'There's No Business Like Show Business' (1954)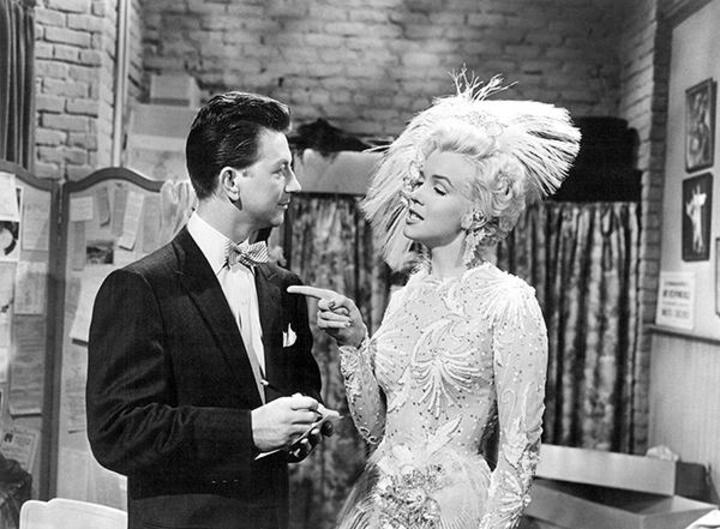 Directed by Walter Lang who is probably more famous for directing the 1950 film Cheaper by the Dozen. This film took its name from a song lyric in Annie Get Your Gun and has since become one of the most-loved musicals of all time. I really enjoyed Marilyn's performance in this film because she really played one of her beloved roles; the iconic superstar role. She makes Victoria into something very realistic in a film that's a mix of emotions until the very end. I really just love how feel-good this film is and how Marilyn Monroe adds to that feeling.
5. Elsie in 'The Prince and The Showgirl' (1957)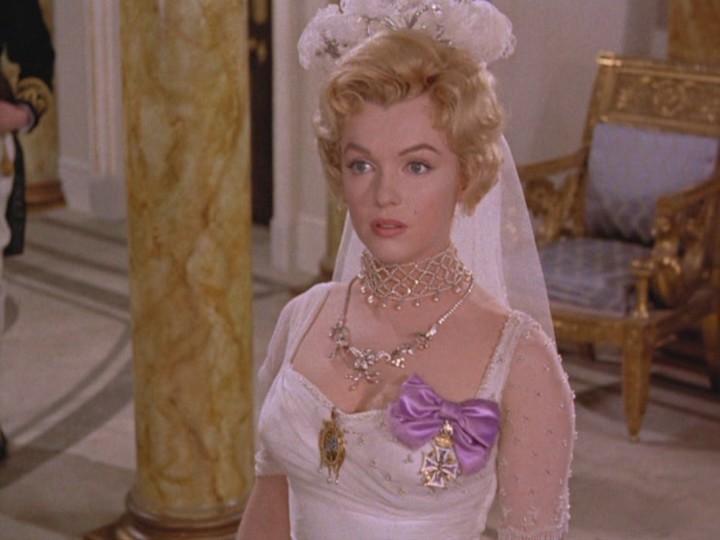 Directed and co-starring Laurence Olivier, this movie had incredible potential to be a classic, but a lot of people I know haven't even heard of it let alone seen it. Marilyn Monroe gives an amazing performance in the style of a nearly proper lady who falls in love with a regent. It's a brilliant story with compelling characters and Marilyn Monroe's acting really does let you sympathise with the character. You are invited to love her and go with her on this journey, and like her, you have no idea how it's going to end. It's a lovely film.
4. Annabel in 'We're Not Married' (1952)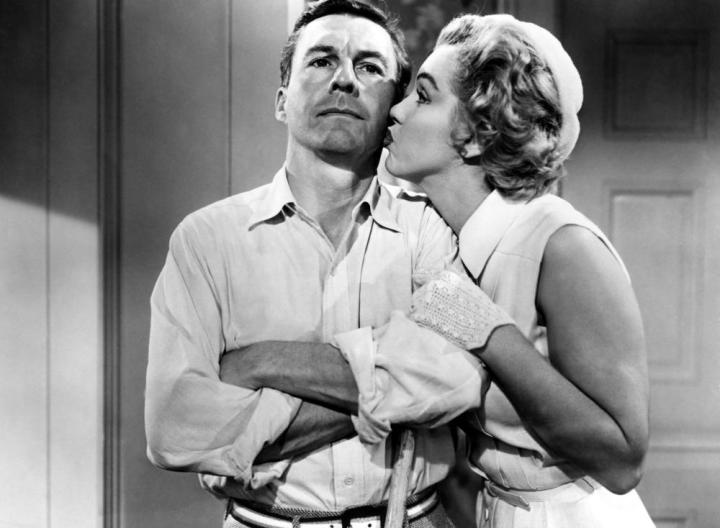 This film has a real stellar cast including people like: Ginger Rogers, Mitzi Gaynor and Zsa Zsa Gabor. Of course, we're here to talk about Marilyn Monroe's performance in this film. Marilyn Monroe is one half of the second couple and she portrays the character's downfall perfectly. It's almost comedic, but it's slightly darkly comedic because the character technically didn't do anything massively wrong. But the comedic part to it involved the Ms. America competition, which is pretty hilarious. I would love it if you would give this film a go, because it's really funny and it's just so good.
3. Miss Coswell in 'All About Eve' (1950)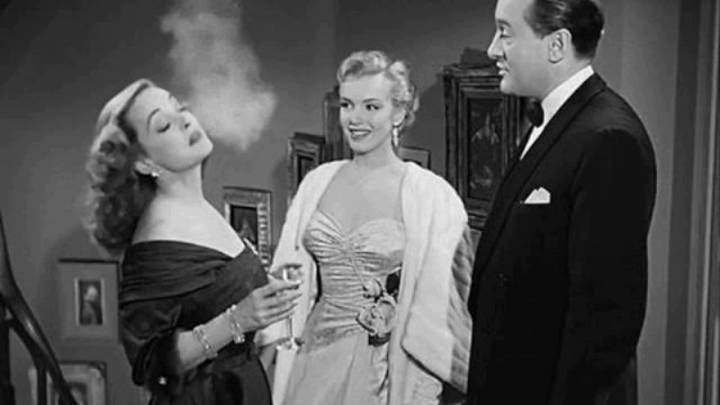 Okay, so it wasn't a big part—it was more like a supporting part. But she still did really well as Miss Claudia Coswell in this quintessential American Drama. Still an unknown star, she put in maximum effort and looked absolutely stunning—even next to the beautiful Bette Davis. Marilyn Monroe has done many things in her career, but you must watch her breakthrough performance in All About Eve, because it was just really good—you could tell how much effort and how much work she put into the role.
2. The Girl in 'The Seven Year Itc' (1955)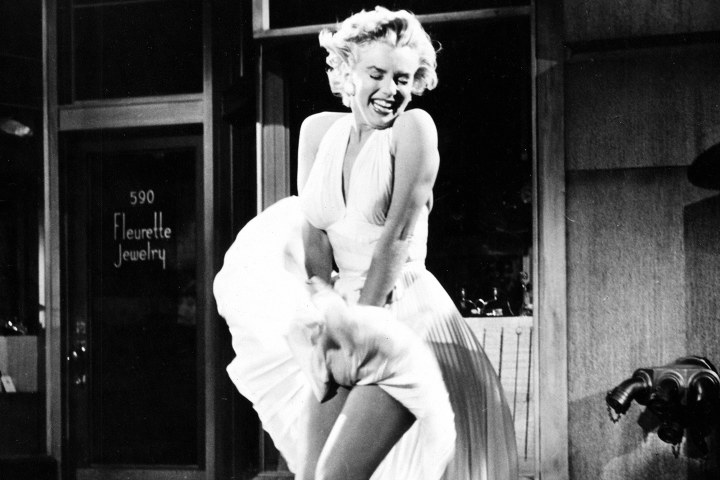 This is possibly one of the most well-known scenes in movie history (above). But the whole film is just brilliant as well. Marilyn Monroe puts her effort into portraying the romantic interest of a married man who gets the "seven year itch." The fact that the real identity of Marilyn Monroe's character remains anonymous allowed Monroe to give the character extra personality as she was not constrained to a typed performance. She did so well in this film, it was absolutely brilliant and almost the perfect role for her.
1. Lorelei Lee in 'Gentlemen Prefer Blondes' (1955)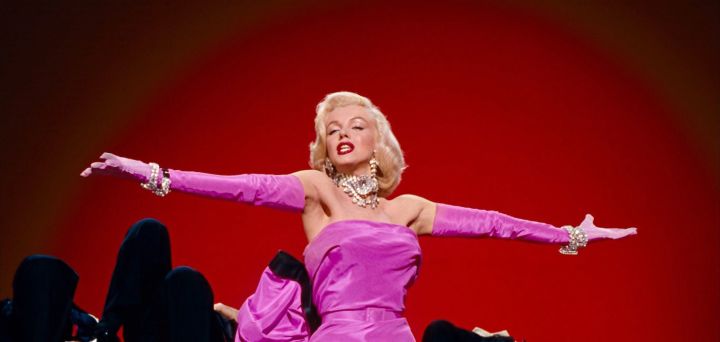 Now, I can tell you that I adore this film because Marilyn Monroe's performance is so awe-inspiring to me. She portrays a perfect Lorelei Lee and sings Diamonds Are a Girl's Best Friend amazingly. It is clear that Marilyn Monroe also knows how to be funny and not just the blonde bombshell and romantic character all the time. This film is filled with humour and has some great lines. The performance Marilyn Monroe gives in this film is quite possibly one of my favourite performances in a musical ever.
Conclusion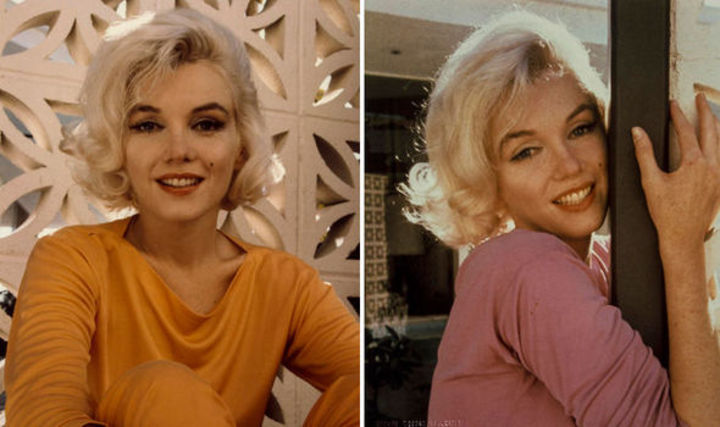 The 1st of June is a very special day, of course, as we've established it is the birthday of the legendary Marilyn Monroe. Whether you're looking for a comedic actress, a musical performer, a cultural icon or even if you're looking for one of the most beautiful women in the world—Marilyn Monroe was all those things and a lot more. Her personality and character lit up the screen and unfortunately, she was lost way too soon.