10 Things to Watch Right Now—September 4th to 12th, 2019
#Best of Netflix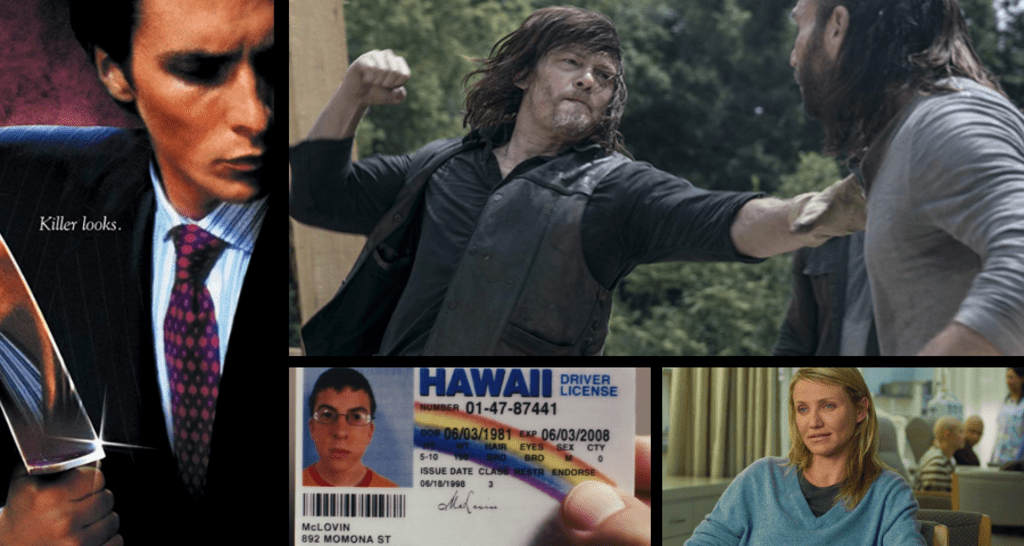 Things might seem little slow on Netflix right now, but don't worry there are some epic new movies and shows that are coming later this month. In the mean time, here are some suggestions to tie you over until September 20th... because September 20th is the day when a bunch of great stiff comes out on Netflix.
1. 'The Walking Dead' (Season 9)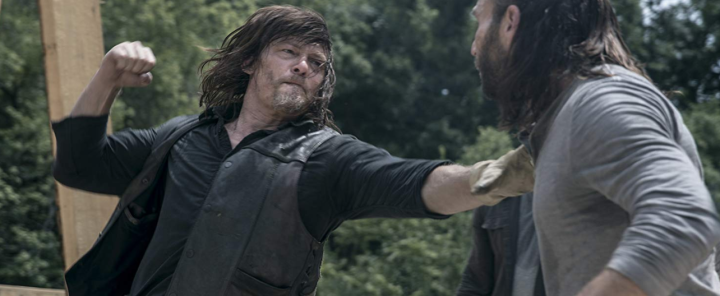 "A New Beginning: Rick and his group make a risky run into Washington, D.C. to search for artifacts they will need to build the civilization he and Carl envisioned." —IMDb
Highly Recommended!— recently watched the newest season and I was pleasantly surprised overall. You might want to skips past the first few episodes because they are BORING! ... but then things pick up really fast!!! So if you can handle a slow intro, give season nine a try!
"Nine seasons in, 'The Walking Dead' feels more alive than ever, with heightened tension and a refreshed pace that rejuvenates this long-running franchise."—Rotten Tomatoes
This ninth season of The Walking Dead has an astounding 91 percent critic score and an impressive 76 percent audience score.
2. 'American Psycho' (2000)

"A wealthy New York City investment banking executive, Patrick Bateman, hides his alternate psychopathic ego from his co-workers and friends as he delves deeper into his violent, hedonistic fantasies." —IMDb
3. 'First Kill' (2017)

"A Wall Street broker is forced to evade a police chief investigating a bank robbery as he attempts to recover the stolen money in exchange for his son's life." —IMDb
4. 'Igor' (2008)

"Animated fable about a cliché hunchbacked evil scientist's assistant who aspires to become a scientist himself, much to the displeasure of the rest of the evil science community." —IMDb
5. 'The Heretics' (2017)

"After she's kidnapped, a young woman begins to undergo a strange transformation." —IMDb
6. '300' (2006)

"King Leonidas of Sparta and a force of 300 men fight the Persians at Thermopylae in 480 B.C."—IMDb
7. 'My Sister's Keeper' (2009)

"Anna Fitzgerald looks to earn medical emancipation from her parents who until now have relied on their youngest child to help their leukemia-stricken daughter Kate remain alive."—IMDb
It's a very sad movie, but it's starring Cameran Diaz.
8. 'Superbad' (2007)

"Two co-dependent high school seniors are forced to deal with separation anxiety after their plan to stage a booze-soaked party goes awry." —IMDb
9. 'Edge of Darkness'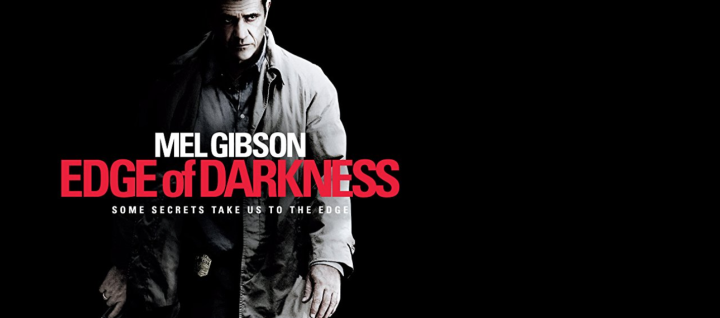 "As homicide detective Thomas Craven investigates the death of his activist daughter, he uncovers not only her secret life, but a corporate cover-up and government collusion that attracts an agent tasked with cleaning up the evidence."—IMDb
Edge of Darkness will be releases onto Netflix on September 15th.
10. 'Ravenous'

"In a remote military outpost in the 19th century, Captain John Boyd and his regiment embark on a rescue mission which takes a dark turn when they are ambushed by a sadistic cannibal."—IMDb
Ravenous will be releases onto Netflix on September 15th.
Something Missing?
Some of the titles are releases until later in the week. Also, this is based on Canadian Netflix. Sorry for any inconvenience.

Like the story? Share it!
Thank you for reading my article. Would it be okay if I ask another favour though? Would it be okay if you share this on your Facebook page or Twitter? If you can't share, there is a tiny little donate box at the bottom too. No pressure though. Just thought I would mention it.
Work Cited
Ranked worst to, et al. "The Walking Dead: Season 9." Rotten Tomatoes, https://www.rottentomatoes.com/tv/the_walking_dead/s09.
"Ratings and Reviews for New Movies and TV Shows." IMDb, IMDb.com, https://www.imdb.com/."See What's next." Netflix, https://www.netflix.com/.
"What's Coming to Netflix in September 2019." What's on Netflix, 4 Sept. 2019, https://www.whats-on-netflix.com/coming-soon/whats-coming-to-netflix-in-september-2019-04-09/.