10 Things I Want to See from 'Sex Education' Season 2
What I Think Should Be Continued or Focused on During the New Season of the Comedy-Drama Show
Not too long ago, we got the fantastic news that Netflix's Sex Education was being renewed for a second season. According to the Netflix UK twitter account, there's no official release date but production will begin in Spring in Wales. It looks like it's going to be a little while before we see any new content, but there's definitely a lot that I'm looking forward.
Below are 10 things that I hope to see in the upcoming new season of Sex Education. Things to note: this isn't in any particular order, the images in this post are from season one, and this post will contain spoilers for season one.
Eric's Identity and His Relationship with His Father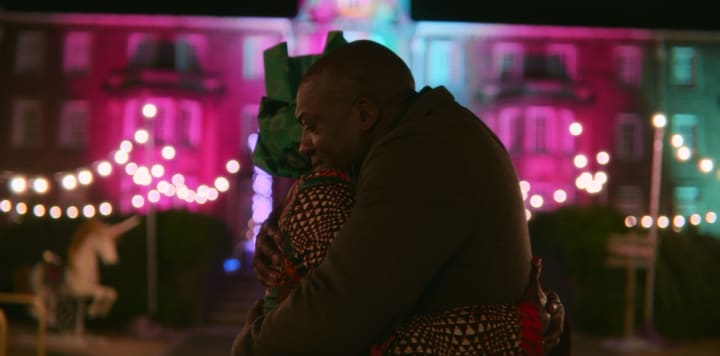 Season one saw Eric struggling with his identity and being fully able to express himself after he's attacked. We see him go through a lot but he ultimately, by the end of the season, goes back to being his usual loud and proud self after realising that he might get hurt either way but at least by being himself, he can be happy too. I adored Eric's journey throughout season one and I hope we get to see more of it during season two. Alongside this, I mostly want to see his relationship with his father (but potentially the rest of his family too). There was always this silent thing between the two of them where his father didn't understand or necessarily accept the way Eric is but he loves his son and so simply turned a blind eye. We saw at the end of season one that his father was simply afraid. He adores his son and is even inspired by him, he's really only concerned that Eric might get hurt. After the understanding they came to, I hope we see more of their growing honesty and openness with each other during season two.
Adam Being Sent Away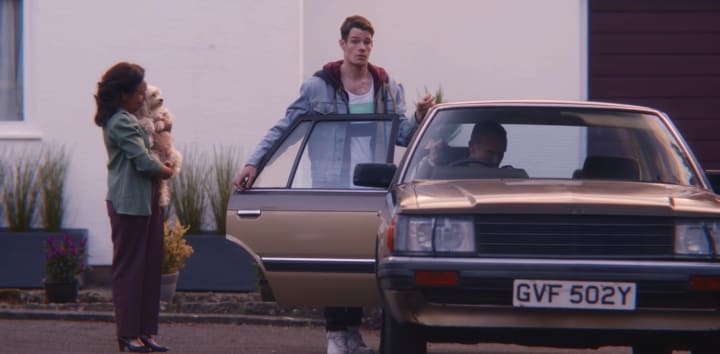 The last we saw of Adam he was being sent away by his father. We know that Adam was a little troubled and not the nicest person in the world at times, however, we also know he was struggling. His father treats him poorly and he seems to be having a hard time seeing himself in a positive light and being fully open and honest about himself and his feelings. All of this usually results in him doing badly in school and generally just being mean (bullying Eric for example). By the time we discovered that Adam isn't what he first appears, we don't have much time to explore it. I'm wondering if we'll pick up where we left off and see Adam in a different location or if season two will skip forward in time. If it does do the latter, I hope we still cover what happened to Adam after he was sent away. We only really started to scratch the surface with him and season one left us with a lot to explore. I don't think Adam can be instantly redeemed for how he's acted in the past but I do think we could see a lot of character development with him.
Adam and Eric's Relationship
One of the biggest things to happen with Adam is the seemingly unexpected relationship between him and Eric. It was always conceived that he hated Eric so to see him be intimate with and, later, soft toward Eric (the image above), was so different. Many people will say that you can see the little seeds of Adam and Eric throughout the season and I have to agree. It's subtle at times but it is there. We really only got the possibility of these two during the last episode so this is something that should be heavily done in season two. With Adam being sent away it might not be so easy but I would love to see how they get around this. Will he contact Eric? Will Eric go looking for answers as to where Adam has gone? I doubt their relationship is just going to end there. It wasn't an accident that Eric drove by Adam's house nor was it that Adam made sure to look at Eric as the car drove past him. There's definitely a lot more to unpack here and I hope it continues to be a slow progression that plants seeds throughout the episodes just like in season one (but perhaps a little more forefront and obvious).
Aimee and Maeve's Relationship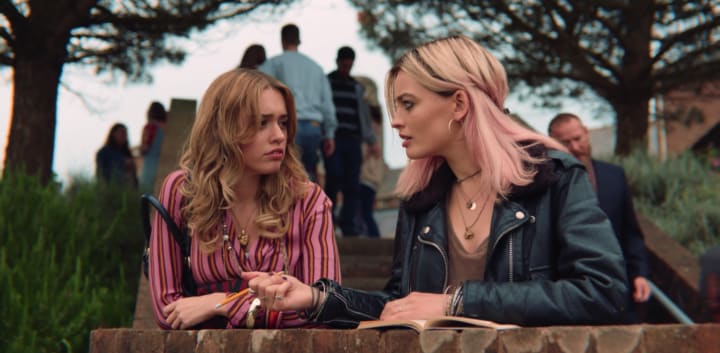 We saw these two hang out quite a bit during season one but it was usually always a secret. Whenever Aimee's popular friends would say mean things about Maeve, she would occasionally dispute them but mostly she would remain quiet. We did see this change. There is a moment in season one where she chooses Maeve and at the end, we see her show up to Maeve's trailer. It's clear the two care about each other and have a close connection. They're also incredibly different from one another. In season two we're probably going to see a lot more of them. Now that Aimee has left behind her popular friends, she's most likely going to spend more time with Maeve. It's going to be interesting to see how much closer they get from here and I wonder if Maeve will open up to Aimee about current events and how she's been feeling.
Also, although I am excited to see where their relationship progresses from here, it would also be interesting to know more about their past like how they met and how long they've known each other.
Maeve and Otis' Relationship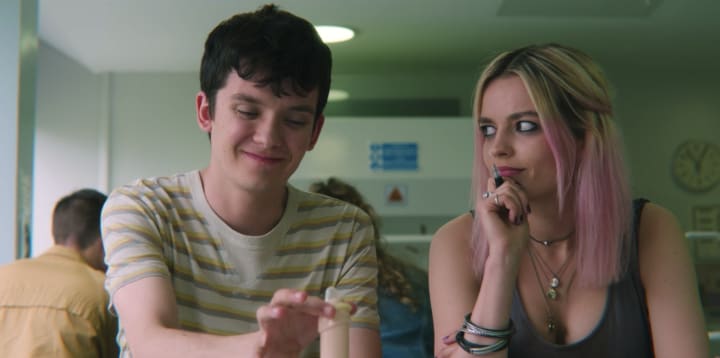 I've been thinking about this a lot since I finished season one and I don't want Maeve and Otis to get together in season two. Okay, okay, hear me out. I love the two of them together. The progression of their relationship in season one was fantastic and I do want to see them get together at some point but not right now. The two of them have a lot of things to deal with separately. I have absolute faith that if the two of them get together by the end of season two, it'll be done with good structure and fantastic pacing. However, any earlier and it could appear rushed. Even if it does happen quite quickly and doesn't feel rushed, I don't see how their relationship will last. I want to see both of these characters go on their own path alongside their relationship developing further bit by bit. They've been through a lot and I want season two to be used as a set up for us to see them as an actual couple in season three.
Otis' Advice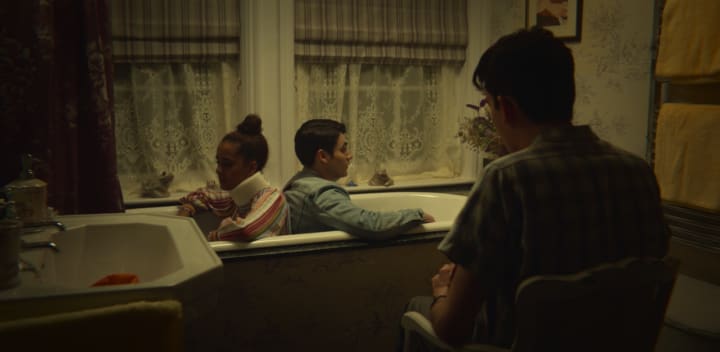 I'm not necessarily concerned about the clinic or Otis' advice being a paid for service but I do hope we continue to see more of him giving advice on sex, relationships, identity, and so on. I suspect he'll focus on himself a bit more but he's so good at dishing out advice that it would be a shame if it stopped. Some of his best words of wisdom have happened when he wasn't paid and/or he had no prior warning that someone was seeking help. There have also been examples where helping someone has helped him. Toward the end of the season when he and Lily try riding down that big hill to help her with her problems with losing her virginity, he realises some things himself. Not only could Otis continuing to give advice be entertaining and help to tie season two in with the first one, but it could also be a really fun tool to progressing Otis' story and personal journey.
Lily Iglehart Journey to Losing Her Virginity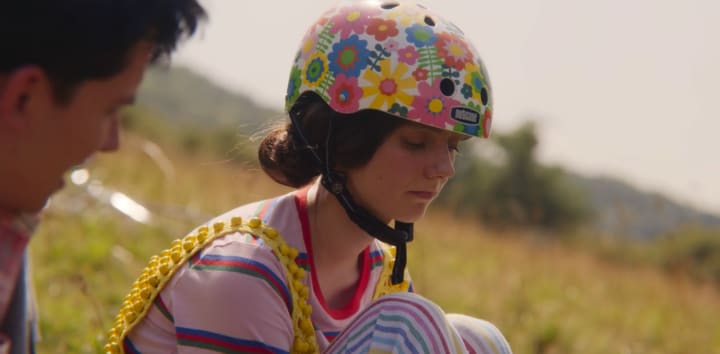 I'm mostly interested in this because I want to see where her character goes from here. She was so invested in losing her virginity in season one to the point that she was willing to sleep with anyone. However, it never worked out for her and the one time she was actually about to have sex, she clammed up. I thought her story in season one was really interesting, especially when she spoke to Otis about being afraid of being left behind after graduation because she hasn't had sex. I would love to see more of that and just in general, I think she's a funny and interesting character that I definitely want to see more of.
Jackson's Anxiety and the Pressure to Be Perfect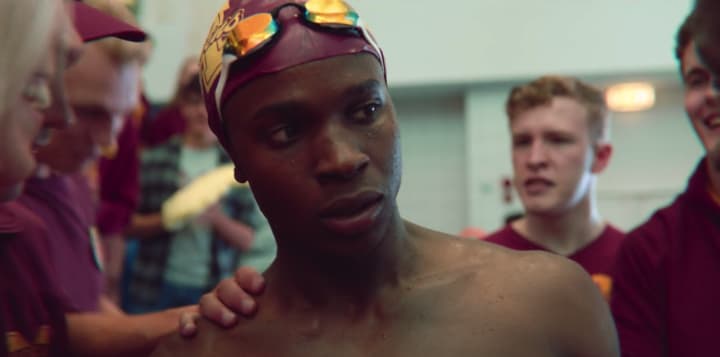 There are definitely characters I like a lot more than Jackson, however, I did appreciate that this seemingly perfect character who had everything they could ever need was suffering. It was so interesting to see him talk about anxiety and how he throws up most mornings. I would love if that was focused on more. We also saw in season one that he tried to stop the Principle from kicking Maeve out of school which didn't work, and more than once he was at odds with both of his mothers (although more with Sofia played by Hannah Waddingham). I would love to see the aftermath of this. He was seriously considering quitting swimming and only competed in the final episode because he thought it would help Maeve, now the pressure will be back on and it'll potentially be harder for him to bring up the courage to quit. Could he spiral? Will his anxiety get worse? I'm so curious as to what will happen and how the show chooses to explore it.
More of Remi Milburn and His Relationship with Otis and Jean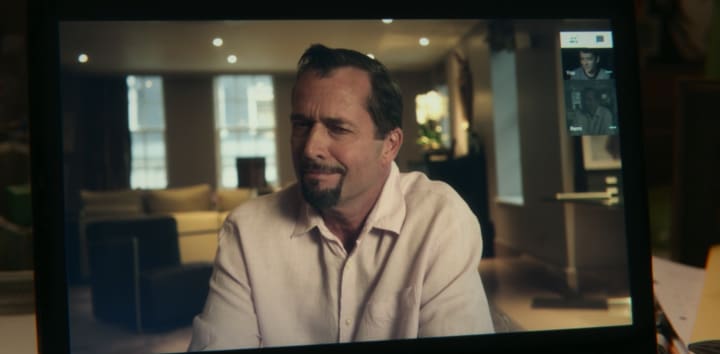 We saw very little of Otis' father and Jean's ex-husband and we didn't hear much more either. Now, this could just bring a lot of unnecessary drama but I do want to see more of him. Maybe this is just me wanting to see more of James Purefoy but quite honestly, I think it could be interesting. Whether it be in person or just through phone calls and video chats, I'm curious. He does seem to care about Otis but again, we didn't get much. I really just think it would be a nice little addition to see him a bit more throughout season two.
Gillian Anderson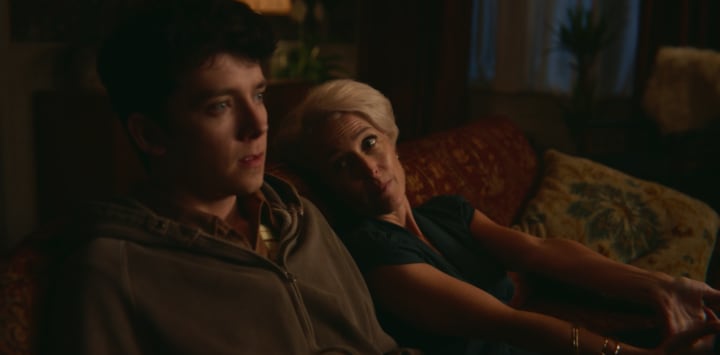 Yes, Gillian Anderson gets her own point. I just want to a whole lot more of her in season two because she's fabulous and Jean is a fantastic character. That being said, I do genuinely want the next season to continue on her story in a couple of different ways. Firstly, I want to see her relationship with Jakob. I want to know where it goes but it was also clearly hard for her to open up to him and actually consider committing to something that wasn't casual. The relationship itself could be interesting but I also think it could be great in seeing her own personal development. The second thing I want is to see how her relationship with Otis goes. We saw a bit of a blip when he discovers the book she's writing about him and it seems to be the first time that things get really serious between them. It hits her really hard when she realises that she's hurt Otis and there are plans to make changes in their lives, so I'm curious to see where their relationship goes from here alongside the changes in Jean's personal life.
So those are the 10 things I want to see in Sex Education. If the second season is done even half as well as the first one then it's going to be entertaining regardless. I do hope these things are focused on in some way, shape, or form. Either for continuity purposes or purely for entertainment reasons.