Best of Netflix
10 New Netflix Original Shows Coming Out in December 2019
#BestOfNetflix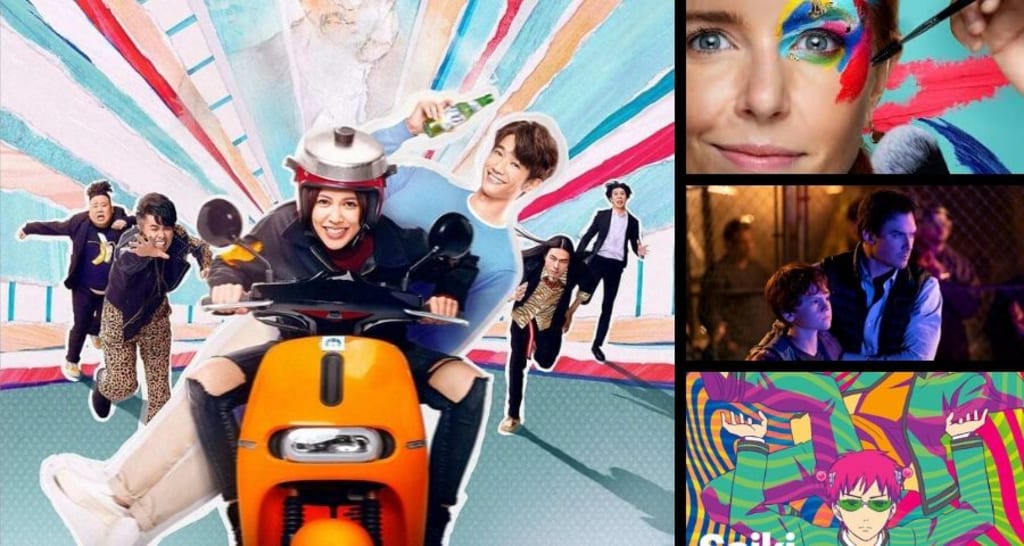 The month isn't over yet and a few more amazing Netflix Original shows that are coming out. If you haven't seen them yet then you need check out some of this months highlights including, but not limited to, Astronomy Club: The Sketch Show, The Witcher and Crash Landing on You. Scroll a bit below to the list to find out more information on these Netflix Original titles.
Featuring: The Neighbor. (El Vecino)
If you have already watched everything and you are in need of a new show, than you better get exited for new superhero comedy show The Neighbor.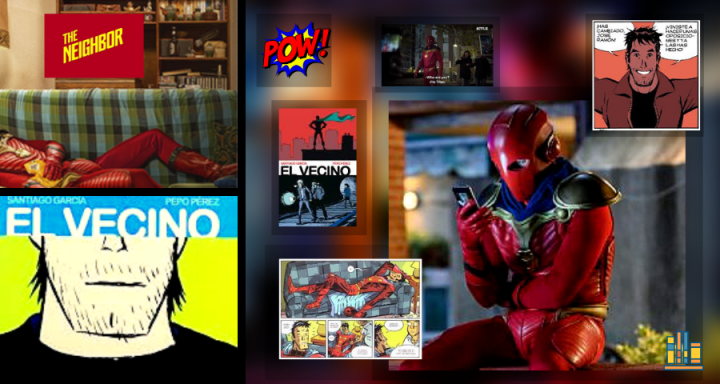 This superhero comedy is based on the Spanish comic book El Vecino by Pepo Pérez and Santiago García. Want to find out more about this exciting and hilarious new show? Keep scrolling to the bottom of the list to see more information (including the release date) on Netflix's The Neighbor.
1. V Wars

"Dr. Luther Swann, enters a world of horror when a virus is released in ice melting due to climate change." - IMDb
V-Wars has an 88% audience rating on Rotten Tomatoes.
V Wars is already out and ready to stream on Netflix as of December 5th.
2. Astronomy Club: The Sketch Show

"Comedy to discuss real-world topics. Exploring an array of topics ranging from pop culture and social issues to the black experience." - IMDb
Astronomy Club: The Sketch Show a perfect 100% critic score and an also still impressive score of 85% audience score on Rotten Tomatoes.
Are you ready to laugh? Astronomy Club: The Sketch Show is on Netflix as of December 6th.
3. Glow Up: Britain's Next Make-Up Star

"A talented group of aspiring make-up artists attempt to prove their potential to industry professionals in this competition hosted by Stacey Dooley." - IMDb
Glow-up is currently only scored a 6.7/10 on IMDb. Meh, could be worse ... but could be better.
Need some background noise? You can use Glow-up now because it has been out since December 6th.
4. Triad Princess

"Growing up in the shadows of her triad boss father, Angie craves an independent life of her own. Defying her father's wishes, she runs away from home and takes on a gig as an undercover bodyguard for a famous actress. She must now learn to navigate the unfamiliar world of glitz, glamour, and even love." -MyDramaList.com
Triad Princess scored a 7.8/10 on MyDramaList.com
Ready for this love story? It's been streaming on Netflix since December 6th.
5. The Witcher

"Geralt of Rivia, a solitary monster hunter, struggles to find his place in a world where people often prove more wicked than beasts."- IMDb
The Witcher 8.7/10 on IMDb and an even more impressive 93% audience score on Rotten Tomatoes.
If you haven't already binged through the first season, The Witcher is highly recommend even for people who don't normally like fantasy. Watch it now! It's been on Netflix ready to be streamed all the way through since December 20th.
6. Crash Landing on You

"Yoon Se Ri is an heiress to a conglomerate in South Korea. One day, while paragliding, an accident caused leads Yoon Se Ri to make an emergency landing in North Korea. There, she meets Ri Jung Hyuk, who is a North Korean army officer." - IMDb
Crash Landing on You has an impressive rating 9.1/10 on IMDb.
This Neflix Original was released on December 24th.
7. The Gift

"Joseph or Sep is not your average vendor along the buzzing streets of Divisoria. He uses his undeniable charm and enthusiasm to get through the tough days. Together with his adoptive mother Strawberry who sells fruits for a living, and adoptive grandmother, Lola Char who is a self-proclaimed fortune teller in Quiapo, Sep continues to find the silver lining amid the harsh realities of life. All seems to go well in Sep's simple life until that fateful day when he got in a near-death experience and woke up in literal darkness. At the expense of losing his vision, Sep has been given the gift of clairvoyance or the ability to see things beyond the naked eye. Will Sep's God-given talent be of blessing to others? Or will this ignite another misfortune in the already complicated life of Sep?" - IMDb
Not to be mistaken with the 2015 thriller movie also called The Gift, no this one is a Netflix Original Series that started in just well... you guessed it, 2019.
This show doesn't seem to have many reviews yet. Maybe you could be one of the first to rate it.
The Gift was released on December 27th.
8. The Disastrous Life of Saiki K.: Reawakened

"Saiki Kusuo no Ψ-nan(TV) AKA 'The Disastrous Life of Saiki K.' is a Japanese gag anime based on the manga of the same name by Shūichi Asō. Kusuo Saiki is a high school student who was born with all manner of psychic abilities, including telepathy, psychokinesis, teleportation, and more. Despite having all these powers, Saiki faces all kinds of hardships and tries to avoid attention as much as possible. The story follows Saiki as he attempts to secretly use his powers to live a normal high school life while dealing with his less than ordinary classmates at P.K. Academy." - mobinm-mohanan
The Disastrous Life of Saiki K.: Reawakened an impressive rating of 8.3/10 on IMDb.
This Netflix Anime will be released on Netflix on December 30th.
9. The Degenerates: Season 2

"A series of no-holds-barred comedy from the likes of rising comics like Big Jay Oakerson, Joey Diaz, Liza Treyger, Yamaneika Saunders, Christina P. and Brad Williams." - IMDb
I'll be honest with you, this show doesn't have the best reviews ... but it seems to get at least a 60% from all it's ratings.
The second season of this Netflix Original will come out on the last day on the month, December 31st.
10. The Neighbor

"Self-centured Javier's life gets a bit messy when he unexpectedly becomes a superhero ... and his recent ex is tasked with uncovering his identity" - Netflix
This Netflix Original is based on the Spanish comic book by Pepo Pérez and Santiago García.
This comedy is NOT to be confused with the dark 2018 movie. Very different genres!
Unfortunately there is still a wait for this hilarious series, in fact the show won't come out until the last day of the month --December 31st.

Want to see what else is coming out to Netflix this month? Check out this link for the full list of new Netflix Originals:
Link not working? Here is the URL
https://vocal.media/geeks/all-of-the-new-netflix-originals-for-december-2019
Work Cited
"Ratings and Reviews for New Movies and TV Shows.", IMDb.com, www.imdb.com/.
Rotten Tomatoes: Movies | TV Shows | Movie Trailers ... https://www.rottentomatoes.com/.
Schaffstall, Katherine. "Dec. 1 - Netflix's New Releases Coming in December 2019." The Hollywood Reporter, 29 Nov. 2019, www.hollywoodreporter.com/lists/netflix-december-2019-new-releases-movies-tv-1257854/item/dec-1-netflixs-new-releases-coming-december-2019-1257888.
"See What's next." Netflix, www.netflix.com/.
"Triad Princess." MyDramaList, mydramalist.com/31922-triad-princess.
Weinman, Jaime. "Netflix Canada in December 2019: What's New This Month." Macleans.ca, 28 Nov. 2019, www.macleans.ca/culture/netflix-canada-in-december-2019-whats-new-this-month/.