10 Great Netflix Original Series: Sci-Fi & Fantasy
These are some great originals that Netflix has put out!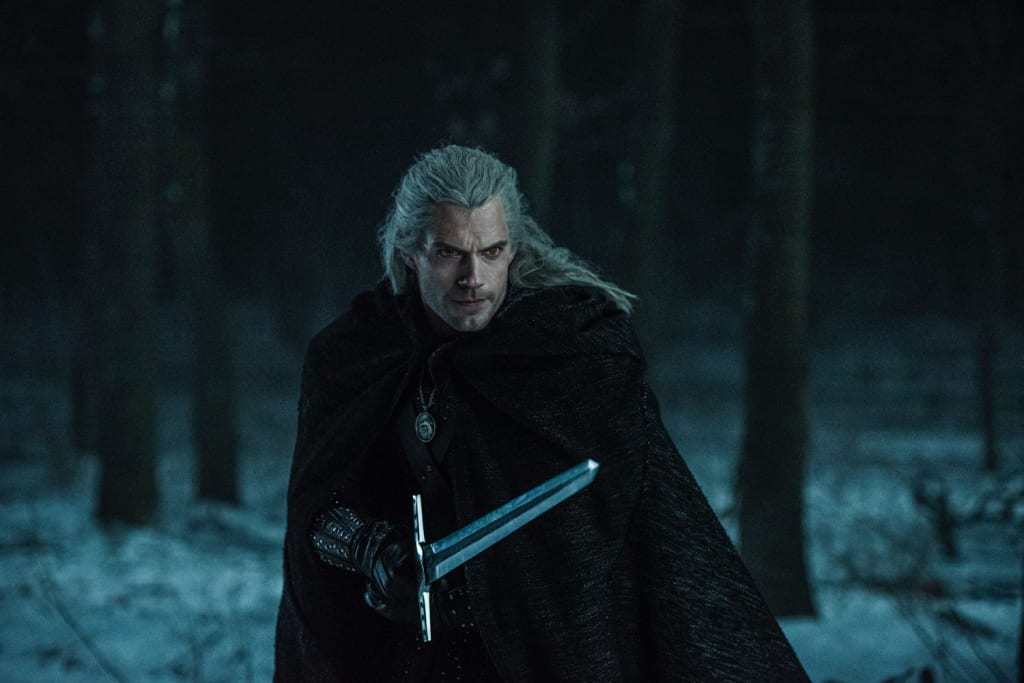 Netflix has some pretty great shows to offer and they have been coming out with some really good sci-fi and fantasy shows. Here are some good ones that I have enjoyed binge-watching! I had to do the main picture of Henry Cavill as Gerald because, I mean, look at him.
The Witcher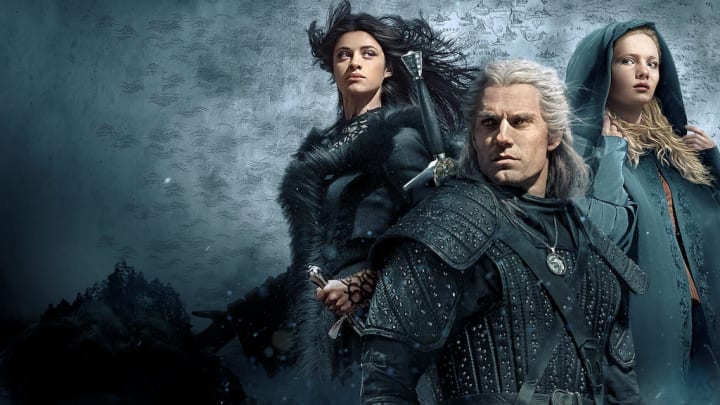 "Toss a coin to your Witcher!" If you haven't heard of this show by now, honestly good for you! Just kidding. This show isreally good and Henry Cavill does a great job after having a few flops! This show is based off of a book series about a Witcher who fights monsters for coins.
The story itself is very hard to follow because we are met with a few times lines and you think they match up, but they don't. They are many years apart and don't meet up until the end then it all makes sense. To follow it the best you should probably read about the different storylines online.
It is definitely worth the watch though!
Warrior Nun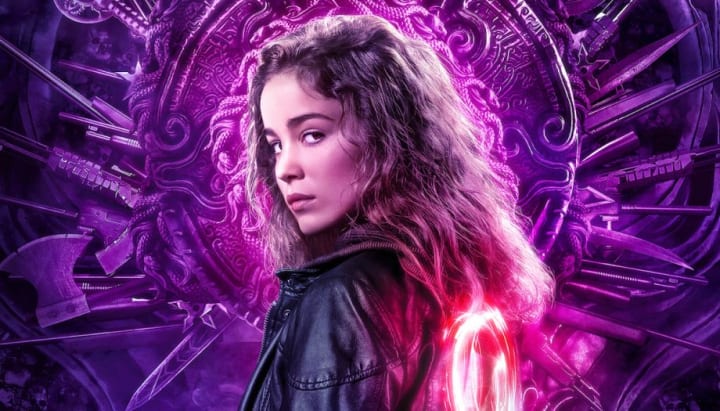 This show hasn't really been advertised (at least I haven't really seen anything except for on Netflix), but it's about a dead girl who finds herself the newest owner of the sacred Halo owned by the Catholic Church. This girl though doesn't understand what has happened with her life because one minute she was dead and the next she's alive. And she's walking. In her previous life she was a quadraplegic. In the meantime as she is trying to understand why she's alive and how, the Catholic Church is looking for her to help them with their true purpose, fighting demons who have surfaced from hell. The first season is up and it's good! It also follows a comic series!
The Order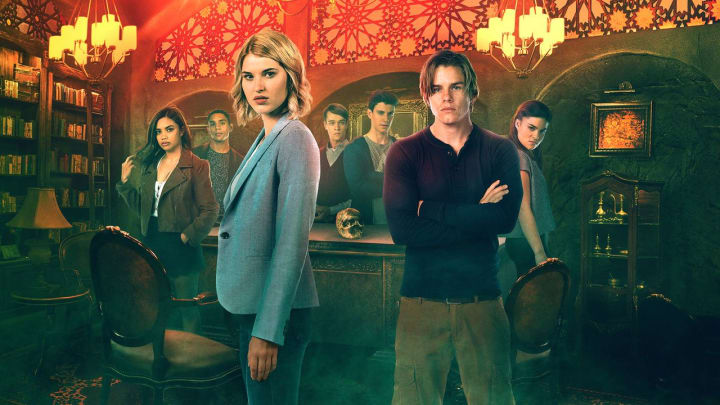 Season 2 just came out and it is a rollercoaster of drama!
We start off with a boy named Jack who is trying to get in The Order, a magical secret society that practices magic secretly (obviously). Jack has an ulterior motive to get in the order and it has to do with their leader. Jack has to get close to him. The Order is also inline with the city college, so Jack and the other order members also have to juggle school, a social life, and learn how to do magic safely. There are a lot of twists and we get to meet supernatural creatures and other secret societies along the way.
Cursed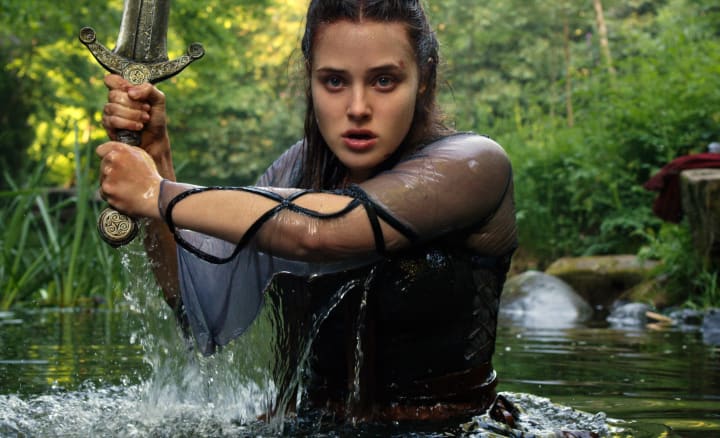 The newest fantasy show to be released on Netflix and so far, it's not too bad. We meet a girl named Nimue who is one of the Fey that is cursed from a demon who marked her when she was young. We follow her journey and how she acquires the legendary sword. Gustaf Skaarsgard is also in it, playing the magician Merlin and watching him act is always a pleasure. He is a seasoned actor and he really brings a new level to the show.
The Umbrella Academy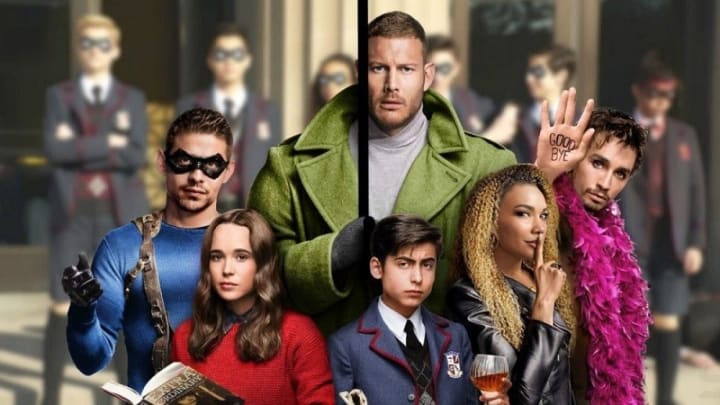 Another season 2 coming to Netflix. This series is about a group of children who are mysteriously born and all have mysterious powers. A scientist collects them and creates a superhero persona for them and get them to become the newest superhero group! We watch them as adults and how they have found their way in the world and how they find their way back together. It starts off sad, but it picks up into intense action and many twists and turns!
There is also a talking and walking chimpanzee!
Locke & Key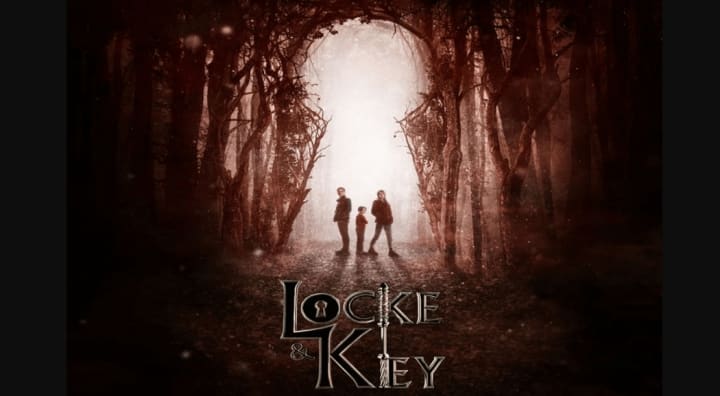 I was hesitant in watching this show because I thought it was for kids, but my parents watched it and said it was so good. And you know what. It was. The show is about a family who is forced to live in their dead father's family home and they find that the house has many mysteries inside. These secrets are opened and caused by a few set of keys. Each key opens a different and not the kind of door you think. Some doors they open don't lead to where you think either. There's a lot of mystery, drama, and crazy twists.
The Letter for the King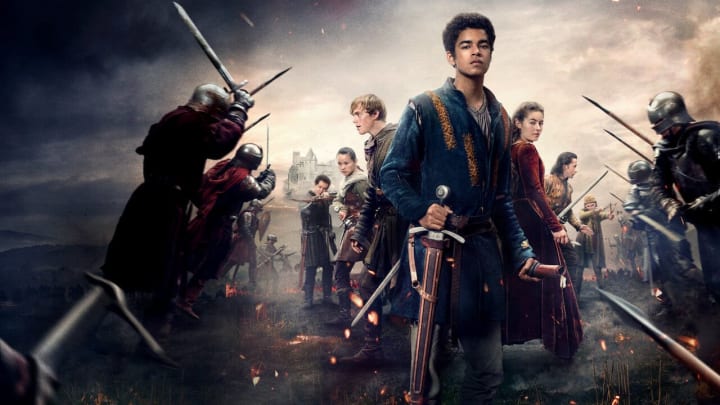 Trying to become knights five teens are tasked to undergo trials to show that they are worthy. One trial goes wrong and one teen runs out to save someone and ends up being tasked to give a letter to the king. During this time, war is being waged, arranged marriages, wizards and shamans prophesizing, and more. Jumping in is an awesome real fantasy world experience.
Chilling Adventures of Sabrina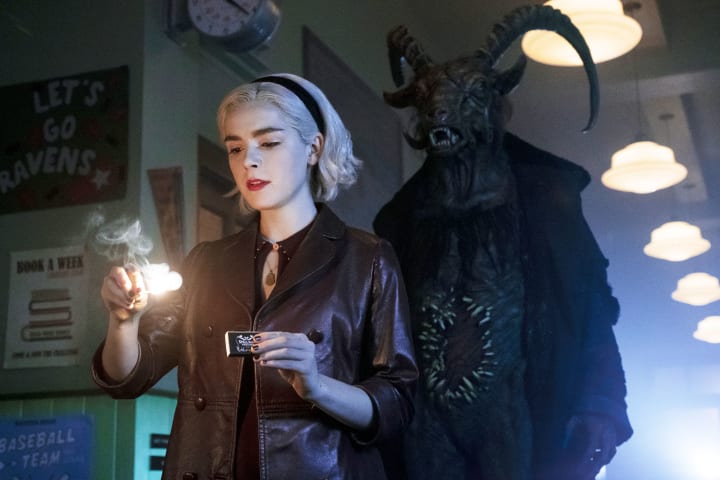 The remake of the show we all grew up with, Sabrina: The Teenage Witch, takes a darker turn and a more accurate side of the comic. We meet Sabrina who is about to turn 16 and she has to figure out if she will side with Satan or not and be part of her ancestors or to follow in her mortal mother's footsteps. It's a crazy story with many story lines other than Sabrina's and we get a whole lot of feminism type themes. To be honest, this is probably my least favorite on the list. It's probably because I enjoyed the other one where there wasn't a lot of Satan references. Or maybe I'm just clouded by my youthful mind who didn't really catch on by it back then.
I Am Not Okay With This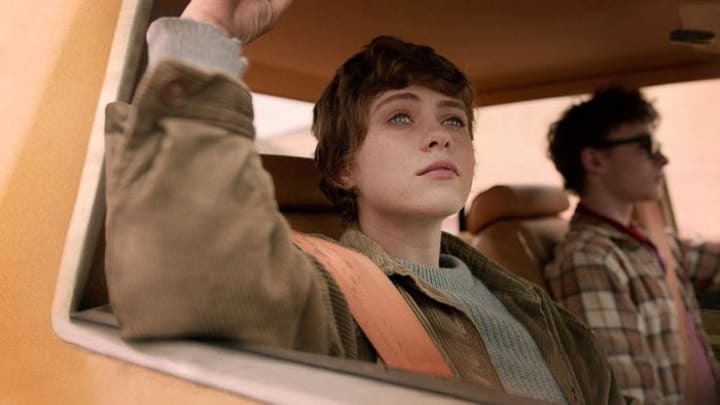 This show follows a young girl who discovers that she has superpowers. Trying to navigate the confusing nature of high school, her sexuality, and her family life she now has superpowers to understand and deal with. This story is based off of a graphic novel as well.
Raising Dion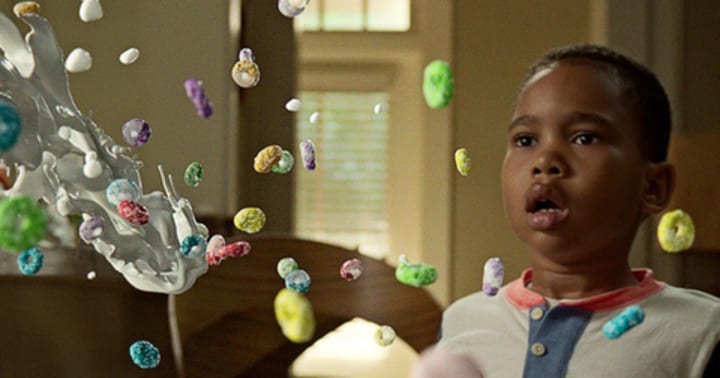 A newly single mother must keep her family afloat and has to continue to raise her son, staying strong. They soon realize and uncover that Dion, her son, has superpowers. Who wouldn't want to discover that they have superpowers? Personally I think I'd appreciate them more as an adult, but this boy discovers his powers as a child. Mom must try and protect her son, while trying to figure out the origins of these powers and more about her husband's death.

Rich Burton
I am a recent college grad in Business Communication I am a Marketing Assistant for a digital signage company now and I just write for fun! I'm hoping to become a published writer one day! #anythinghelps
See all posts by Rich Burton →