You Don't Want To Miss This Game Inspired By The Art Of Studio Ghibli
If you've ever seen a film by Hayao Miyazaki, then you already can imagine the beauty that this game is going to bring.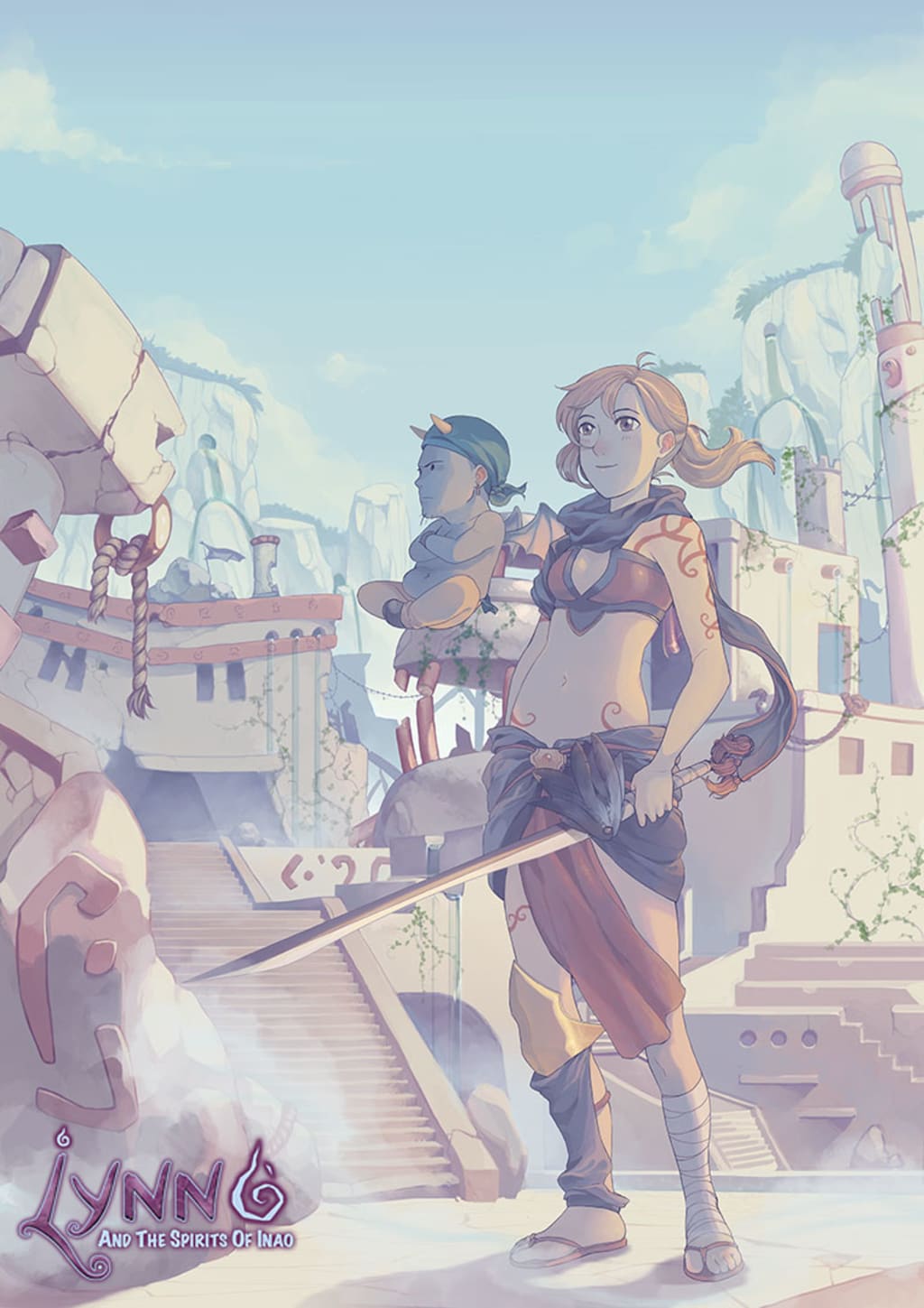 If you've ever seen a film by Hayao Miyazaki, then you already can imagine the beauty that this game is going to bring. The various tales that Miyazaki and Studio Ghibli have introduced span vast and masterfully crafted worlds and have given us grandiose adventures. We've taken flight and fought air pirates in Porco Rosso, we met a world full of monsters and beasts in Spirited Away, we've watched a fish-girl who wishes to become a human girl in Ponyo, and even saved a forest full of spirits in Princess Monokoke.
So regardless of whether you've ever seen any of the films that Studio Ghibli has produced, you've probably seen the beautiful artwork that goes with every film they bring us. And if you loved the art direction of the films, heck if you ever seen anything from Hayao Miyazaki (Nausicaa of the Valley of Wind, Castle in the Sky, Howl's Moving Castle) then you should be incredibly excited for what this French gaming developer is bringing us with Lynn and the Spirits of Inao.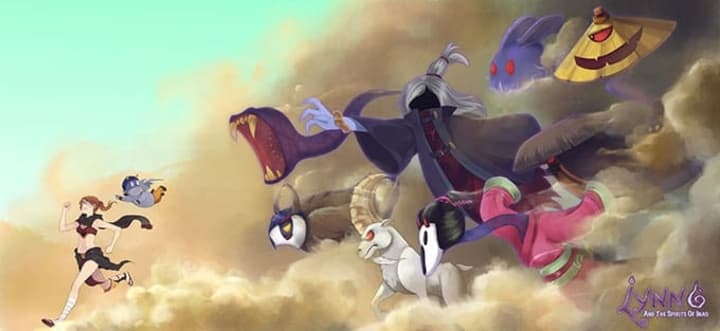 Bloomylight Studio is a new studio to game developing as they were founded in 2013 by David Tollari. Growing up he fell in love with games and the animation works of Miyazaki and had this crazy idea to combine his two loves. After graduating with a degree in game development and working for Eden Studio (V-rally, Kya: Dark Lineage & Alone in the Dark) he was convinced that he needed to start his own studio and work on a truly unique game.
And that's how it all began, with a simple idea. David's small team of 5 have spent a great deal of time and energy to meet their vision, and it looks breathtaking. Take a look at the early test footage below:
The development team has stated on their Kickstarter, which went live last week, that their goal is to mix the beauty and magic of Miyazaki's films with the old-school, beloved gameplay of classic Nintendo games like Super Mario Bros. In a similar manner as Metroidvania, you'll be able to explore through an open world progression and truly experience the game as you wish to by enjoying a myriad of side quests and platform levels.
So what makes the game unique?

Well, aside from the beautiful hand-drawn art throughout the game itself, the game play will encompass a few key features:
Night and Day Control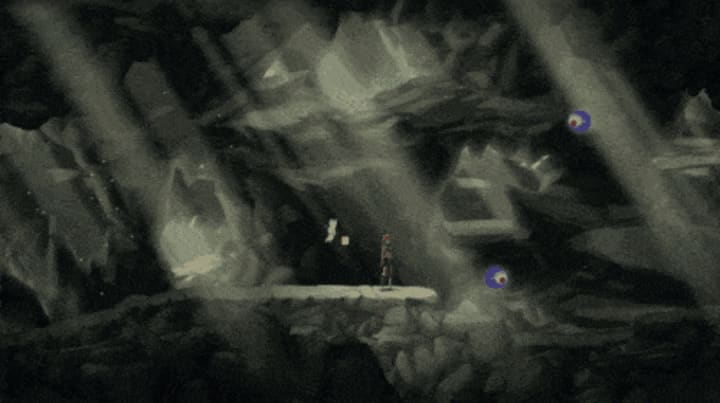 This is a unique twist to the standard 2D platformer which gives the player the ability, as you would imagine, to control whether you travel at night or day. As you progress through the game you will gain the power to switch freely between night and day in the blink of an eye. On the island of Inao, where the game takes place, the world at night differs from the world during the day and it gives the player two different points of view as the two worlds are both in perpetual motion as some elements and creatures react differently depending on night or day.
Movement Control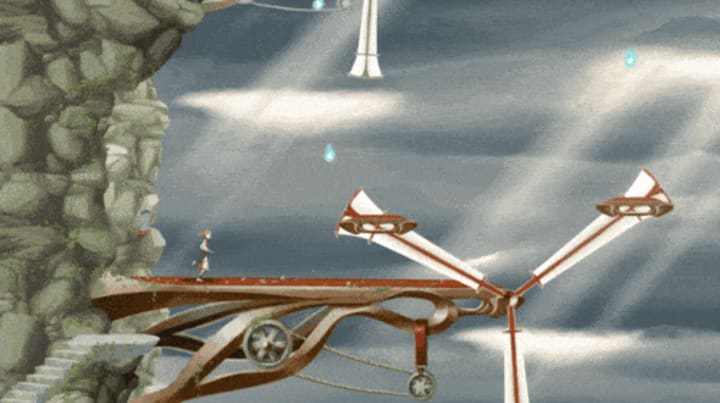 Just like a standard platformer Lynn, the main character, can run and jump across the screen. And in the game, she also has the ability to double jump to reach higher places, and even on certain enemies and objects, which can lead to new discoverable areas based on the rebound. Along with gliding, crouching, sneaking, sliding and wall jumping, Lynn has a seemingly infinite range of motion.
Enemy Battle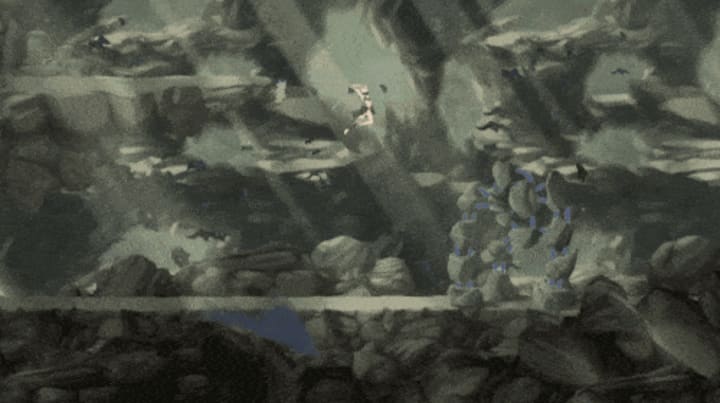 This is where Lynn and the Spirits of Inao differs from the standard platformer, as the aim of the game isn't to simply kill your enemies; but rather to help the tormented souls find peace and reach the other side. This is accomplished in various ways such as jumping on them, striking them with a powerful spectral blade, throwing bombs and some enemies can only be appeased by discovering a new way at your own risk. As with any good platform game, there are a variety of bosses that you'll face at certain points through the game and each one will require a different strategy to discover it's weakness.
Side Quests and Non-Main Mission Content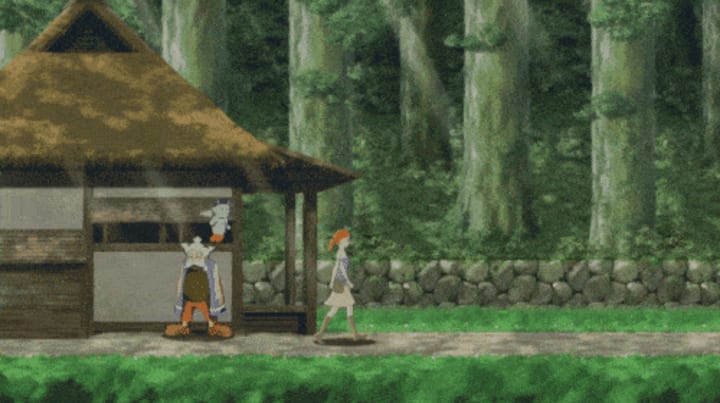 Lynn and the Spirits of Inao utilize a village at the center of the island. This village is where the different areas of the island intersect and although it may appear ordinary, the village holds secrets that you can uncover by meeting the characters, joining the night festival, playing mini-games and searching for treasures.
Does this game interest you?
Well if it does, then head over to their Kickstarter and you'll see more information about the game and where it stands in development. As well as find out how you can contribute you bringing this game to life.
About the Creator
Husband. Father. Gamer. Cinema Lover. Mix it all together, and there I am. I love all things pop-culture and coffee; but coffee is the best.
Reader insights
Be the first to share your insights about this piece.
Add your insights