Why I Play Computer Games With a Controller
Controllers Are More Fun Than Keyboard and Mouse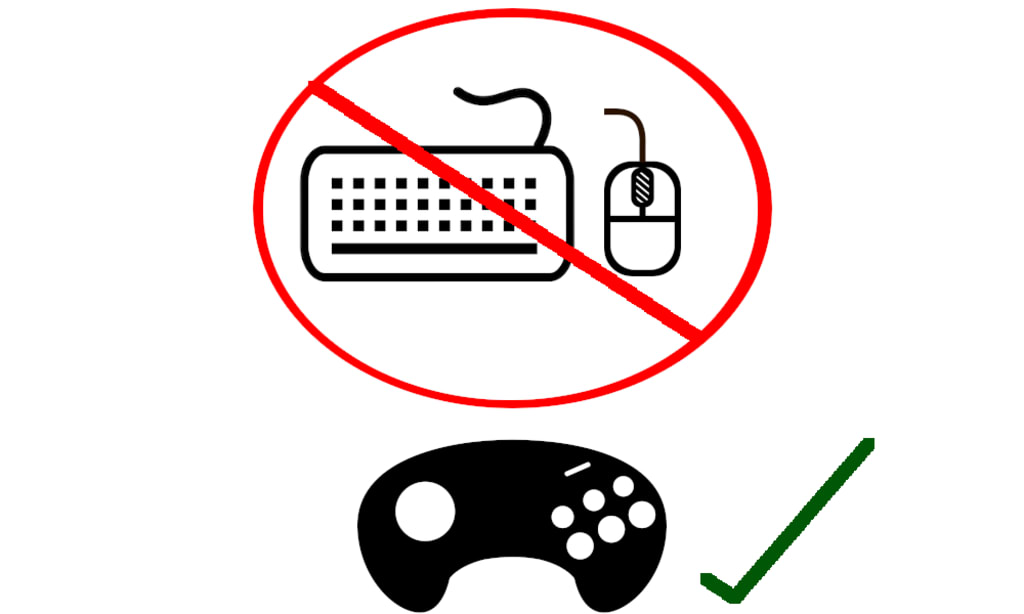 I sometimes see people online declare they play all computer games with a keyboard and mouse. No matter the type of games they play.
I find this sentiment to be very confusing. These people sometimes are so zealous about it. I suppose I should expect that from computer games by now, though.
The controller is my input of choice for almost any computer game. Most games are meant to be played with controllers.
I am going to explain why I feel this way.
I Still Play Some Games With Keyboard and Mouse
I suppose I should state I eventually give in and will play some games with a keyboard and mouse. There are always going to be some special exceptions.
I thought the Steam Controller could be the thing that makes playing these kinds of games better with a controller. I did not like the Steam Controller at all. This controller may work for some people, though.
I don't use a controller to play most first-person shooter (FPS) games. Aiming is too hard.
I also don't use a controller for most strategy or real-time strategy (RTS) games. I need more inputs than buttons. I can scroll and click on things with the mouse faster.
I also have issues using controllers to play massive online games (MMO)s. Once again, I often need more inputs than controller buttons.
Modern MMOs are much more controller friendly, though. Seeing how some of these games now have console and PC releases. But I don't play these games enough anymore to know what games are good with controllers.
There are some rogue-lite and rogue-like games that work best with a keyboard or don't feel better with a controller.
I Started Gaming With Consoles
When I first started to play video games, I only played consoles. The first video game console I remember playing with the Super Nintendo (SNES).
I did not even know computers could be used to play video games for the longest time.
The first computer game outside of the very basic preinstalled games I remember playing was the first Diablo game. Thanks, dad.
But before then, I had owned almost every Nintendo Console in existence (thanks, mom). Up until the Nintendo Gamecube. I never bought a Wii.
Since I spent so many years playing console games, some habits stuck with me. Mostly only wanting to play video games with a controller is one of them.
I may be a mobile phone/PC gamer now. But I can't escape the video game console entirely, it seems.
I Avoid Playing Games That Don't Have Controller Support
There are some games I won't turn down if I have to play with a keyboard and mouse. But outside of these exceptions, I only buy games if they have good controller support.
It is very easy to figure out if a game has good controller support on a video game storefront like Steam. Some developers let players know if controllers are the best input option.
If the developers don't tell me, other players will.
Often I buy and play games that have console ports. Knowing a game has a console port is a way to know it will have good controller support.
You Have More Input Options With Controllers
Why should I only play games with a keyboard and mouse when I can have so many different inputs with controllers?
I have tested and used many console controllers over the years. I like being able to choose what input option feels best for me.
Logitech wired and wireless controllers
PlayStation 4 controller
Unofficial Console Controllers
Xbox 360 controller
Xbox One controller
I am currently using a Logitech F310.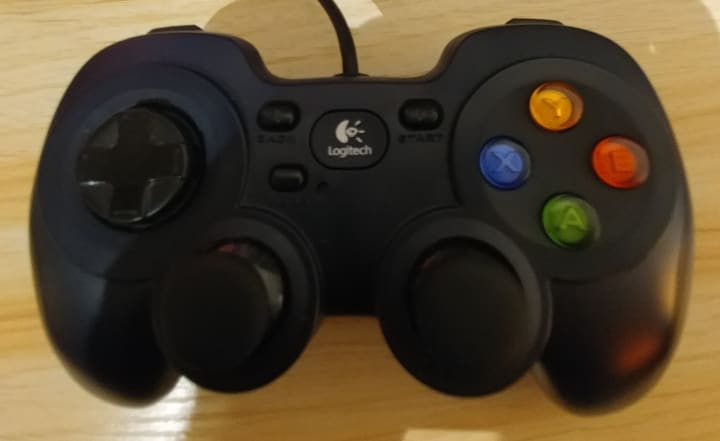 Most Steam games show Xbox button prompts. Some developers won't show button prompts for anything else. I used an Xbox 360 and then a Xbox One controller for the longest time.
I bought the Logitech controller because they are cheaper and still have the same buttons.
I was also having some driver issues related to my Xbox One controller on Linux. But the Logitech controller works after plugging it in and doesn't need to be configured.
I have a Nintendo Gamecube Controller. Well, an unofficial one that looks like one.
As for what I do with that, all I will say is RetroArch is amazing and works great even on Linux.
pc
About the author
I love writing about video games, and I often write reviews for my favorite computer games.
Reader insights
Be the first to share your insights about this piece.
Add your insights