Why Future Stardew Valley Updates May Be a Bad Thing
The Unintended Consequences of a Developer Stretched Too Thin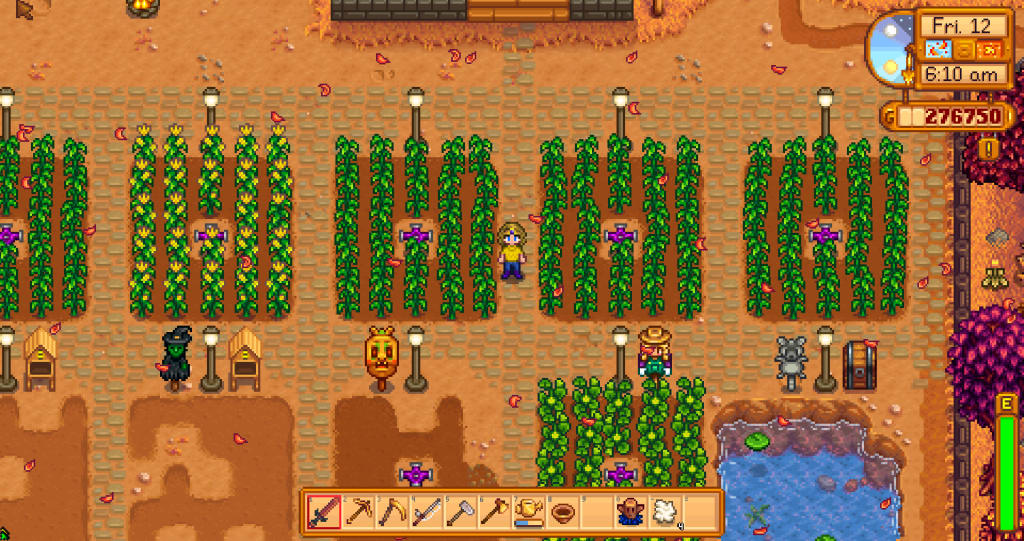 Like many other Stardew Valley players, I was ecstatic when I heard about the update to the game. With new characters to meet and content to explore, not to mention putting furniture outside! I, like many others, was giddy with anticipation for the release. I've been playing Stardew Valley for years and with these additions, not to mention the promise of future updates, I was very happy but after the update had lost its shiny new appeal I started to think about the ramifications this may have. Although ConcernedApe has said publicly that he plans on working on other games in the future, I'm left to wonder if this update may have unintended ramifications for the indie developer.
Like I said previously I have been playing this game for years and it's not an overstatement to say that the large majority of people excited for the release fall into that category. I have married every character, reached the end of every mine, and overall experienced most of what the game has to offer. I don't want to imply by any means that the success of the game is not incredible but I don't think that this release drummed up the excitement necessary to reach many people who had never before played the game, although money does not seem to be an issue with the now-famous developer, it would be disingenuous to say that it isn't a factor in all game development. If the creator of Stardew Valley were to release a new game with this one under his belt the attention it would receive would be much greater than what has been seen with the updates, no doubt generating quite a bit of income.
Another problem is that this creates a culture in which new releases are expected. This expectation creates an added pressure to produce new content, and while the fan base has always been relatively understanding of the vague and extended release dates of the perfectionist developer, it's not a stretch to say that expectation could make players greedy given the number of people asking for a set release date for the next update already. Although ConcernedApe has said that he wants to work on other games, it is worrying that given the option to start a new project or to perfect his brainchild, which he diligently worked on alone for many years, it's unclear which he would choose.
While Stardew Valley is undoubtedly an amazing game and the fan base is incredibly happy about the releases (myself included), to say the least, many are left to wonder what it would look like if there was another ConcernedApe game or even a Stardew Valley two. With many resources at his disposal and what seems to be an endless well of creativity, just thinking about what a second game would look like is exciting but with every update, it seems like that reality gets farther and farther away. Obviously the decision of what to work on falls to the developer and if he is perfectly content to continue working on this game as his sole project indefinitely I don't think many people would object, but it is worrisome that although he has expressed interest in pursuing other projects he has remained latched to the game we all know and love. Whether that be due to fear that there will be a lack of fan base support, or pressure for further updates by fans who are enamored with the world he has already created (and rightly so). I hope that ConcernedApe will release a new game in the future that will give us a new world to explore and skyrocket his career even further in the game development industry.