The story of Arsalan Ash
Inspiring story of arsalan ash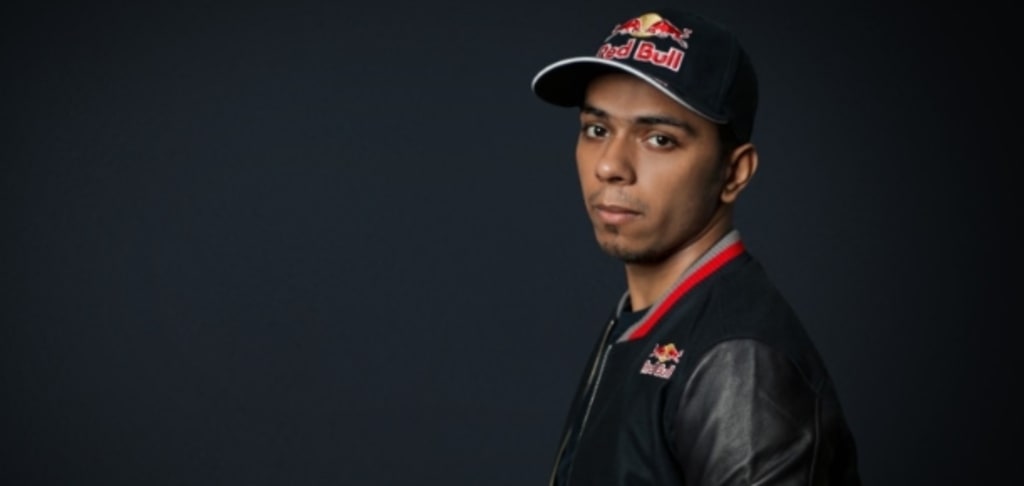 Arsalan Ash is a Pakistani professional gamer who made his mark in the international gaming community by winning some of the most prestigious titles in the gaming world. He is known as one of the most accomplished players in Tekken 7 and has become an inspiration to many aspiring gamers in Pakistan and around the world.
Early Life
Arsalan Ash was born in Lahore, Pakistan, in 1996. He discovered his passion for gaming at a young age and spent much of his childhood playing games. One of the games that he remembers playing the most in his childhood was Mario.
Years later, while in college, he discovered Tekken 7, one of the most popular fighting games in the world. How ever gaming is not seen as a career in Pakistan . His father did not let him play and pursue gaming as a career .However when his father died he was free to play and make gaming his career .Arsalan took an instant liking to the game and began practicing it day and night, honing his skills and perfecting his strategies.All through this Arsalan did not have much support except the support of his mother.
Career in Gaming
In 2017, Arsalan entered the Tekken world championship, held in Japan, as an underdog. Nobody had even heard of him, and many people believed that he didn't stand a chance against the seasoned and experienced players who had participated in the competition.
However, Arsalan surprised everyone by winning the championship, beating some of the best players in the world. This victory earned him the nickname "The Pakistani Tekken Machine," and he immediately became a household name in the gaming community.
Since that decisive win, Arsalan has won multiple tournaments worldwide, cementing his reputation as one of the best Tekken players of all time. He has defeated some of the most legendary names in the gaming community, including Knee and JDCR, who are considered some of the most accomplished players in Tekken.
Achievements
After winning the Tekken World Championship in 2017, Arsalan went on to pile up an impressive winning streak in several notable international gaming tournaments. In July 2019, he won the EVO side tournament, a significant achievement for any gamer.
Arsalan's most significant achievement to date came in December 2019 when he was named the Esports player of the year at the Pakistan International Screen Awards. This honor cemented his reputation as one of the best esports players in the world.
What sets Arsalan apart from other gamers is his excellent game analysis and strategic gameplay. He has a unique ability to identify his opponent's weaknesses and capitalize on them. This makes him unpredictable and difficult to beat, and it's something that has given him an edge over his opponents.
What's Next for Arsalan?
Arsalan's future in gaming looks bright, and he is determined to continue his winning streak. He has set his sights on winning the Tekken World Tour, one of the most significant tournaments in the gaming world, and is currently practicing tirelessly to achieve his goal.
He is also working to promote the gaming community in Pakistan and is committed to helping young Pakistanis who are passionate about gaming to pursue their dreams. He believes that gaming can be a viable career path and wants to inspire the next generation of gamers to achieve their goals.
Arsalan's success in the gaming world has also opened many doors for him. He has been invited to speak at several international gaming conferences and events and is widely recognized as one of the best esports players in the world. He is also an active participant in Pakistan's gaming community and regularly attends events and tournaments to support other gamers.
Youth Inspiring Role Model
Arsalan's success has inspired many young Pakistanis to pursue careers in gaming. His achievements have shown that being from a relatively unknown region, choosing a non-traditional career can lead to success. He has become an icon for Pakistani gamers and serves as an inspiration for anyone who aspires to accomplish something.
In conclusion, Arsalan Ash's success in the gaming world has brought honor to Pakistan and the wider gaming community. He has proved that, with hard work and determination, anyone can achieve greatness, regardless of their background or where they come from. He is a role model to many young gamers worldwide and continues to inspire others with his story of success.
About the Creator
i am a student who likes to write and i am earning money to build a pc and write even more
Reader insights
Be the first to share your insights about this piece.
Add your insights