The PlayStation 4 Pro's Upgrades Are Truly Important for 4K Gaming
The PlayStation 4 Pro is designed to deliver the best graphics, best gameplay, and a high-end experience that hardcore gamers demand.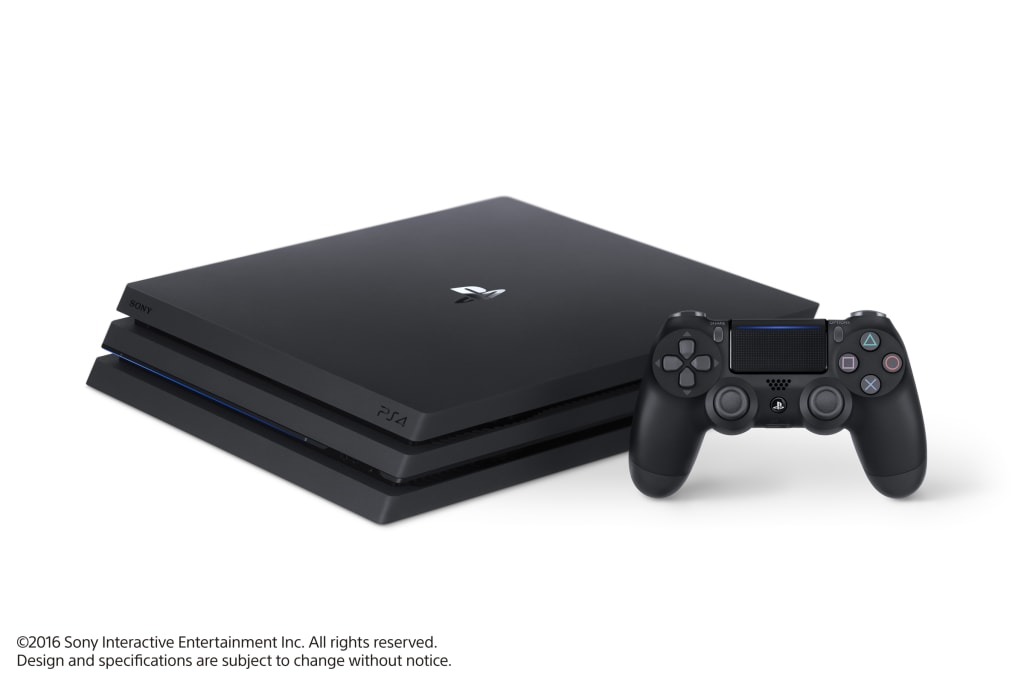 Today many of us tuned in for Sony's Playstation Meeting 2016. With anticipation's high, we all listened to the words Andrew House had to say about the vision of gaming with the future of PlayStation, whether it was content or how to access it with ease. With a console that would become more social, more interactive, and more than 40 million units sold world wide, the PlayStation 4 has been a critical hit among the gaming community. With its success also comes the need to evolve as games become more demanding to perform better. The PlayStation 4 Pro, announced today, is designed to fit with this generation of gamers who want the best graphics, best gameplay, and a high-end experience that hardcore gamers demand.
To do this, Andrew House, the Executive Vice President of Sony, left the stage to introduce Mark Cerny, Lead Systems Technician. Here Mr. Cerny explained that the PlayStation 4 Pro is designed to work side by side with its sister console the PlayStation 4. This allows resolutions to reach 4K with a more powerful AMD Polaris GPU and a increased clock speed of the CPU while keeping both generations together without separating the fanbase. The new and enhanced graphics will be possible thanks to the new hardware within it. This will allow the use of the latest in imaging tech and HDR (High Dynamic Range) to bring in smoother frame rates, and higher graphic fidelity starting November 10th, 2016 for $399.99 USD.
PlayStation 4 Pro's Graphical Upgrades Matter
When it comes to graphics, gamers are notorious for wanting the best of the best. We are ones that crave the most realistic and cutting edge imagery possible and it shows with games such as Battlefield 1, Call of Duty: Infinite Warfare, and the upcoming title Days Gone. All of the games mentioned will definitely become some of the most demanding of this year while next and upcoming titles will take use of the PlayStation 4 Pro's graphics capabilities via HDR.
As graphics in games become more demanding, so does the need for high-end hardware to make this happen, which is something Sony is promising to do starting this November. What does matter is the fact that the PlayStation 4 Pro is bringing even better graphics to light using a wider array of lighting and a much more wider array of colors than ever before.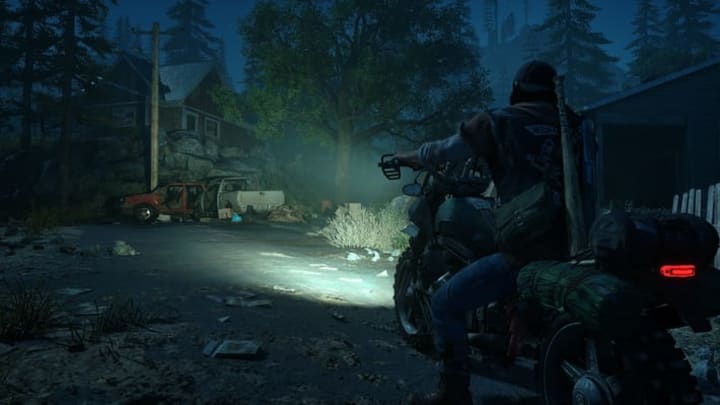 However, this also brings the question on how games on PS4 Pro and standard PS4's will compare and how the games will play in the future. If Sony follows through, games will see little to no difference in performance outside of graphics on the two consoles. The PS4 Pro will also be able to upscale select titles to a higher resolution when it launches, with possible additions coming later on.
With graphical upgrades being available on the PlayStation 4 Pro, Sony promises to keep the two "generational" consoles together, and working together so that fans can enjoy their games together while pushing truly next generation graphics capabilities if they prefer to do so. They also promise to keep both playing VR at their own paces and graphic fidelity.
What About PlayStation 4 Pro's Hardware?
When it comes to upgrading hardware it's always a tricky place to state just what was upgraded and what exactly has been upgraded. For the PlayStation 4 Pro, we first have to take a look at what exactly is changing in the upcoming consoles. So before we begin? Lets look at a comparison of specs.
PlayStation 4 Standard/Slim
Dimensions: 11.3 x 10.4 x 1.5
CPU: AMD Jaguar x86-64 8 Core processor
GPU: AMD Radeon 1.84 TFLOPs, 18CU's at 800MHz
System Memory: 8GB GDDR5, 1.76GB/s
Hard Drive: 500GB / 1 TB
Power Consumption: 165w (max)
PlayStation 4 Pro
Dimensions: 11.6 x 12.8 x 2.1
CPU: AMD Jaguar x86-64 8 Core processor
GPU: AMD Radeon 4.2 TFLOPs, 36CU's at 911MHz
System Memory: 8GB GDDR5, 2.18GB/s
Hard Drive: 1 TB
Power Consumption: 310w (max)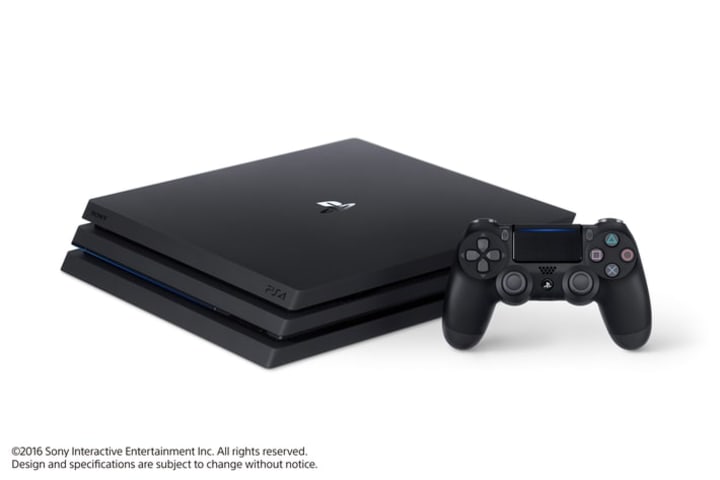 Let alone has the hardware seen an overall 30% hardware upgrade in performance factors, it shows that the console itself is preparing for high-resolution upgrades that surpass 720p and 1080p, but seek to bring out true 4K resolution.The consoles output power also demonstrates that Sony is preparing for their VR future with PlayStation VR that launches this fall. With games requiring more output, graphic fidelity, and horsepower to run them all around, The PlayStation Pro seeks to have their bases covered.
Thanks to the power within the PlayStation 4 Pro, gamers will also see their older games perform better than before whether it's from framerate smoothness, game stability, and graphics; the PlayStation Pro will provide the ultimate gaming experience that gamers are waiting for. This isn't just because of the new video card being put in it. The processing power, memory access, and newly clocked CPUs will all play a beneficial role in this matter.
The only downside will be expecting to watch 4K UHD movies in it as they will not be supported. However, games are another story when this hardware launches. Players can expect to see the PlayStation Pro set the par for what the Xbox One Scorpio and the Nintendo NX will need to do in order to compete with it. Unfortunately, this means to truly enjoy the PlayStation 4 Pro? Players will need to get a 4K TV in order for it to run properly.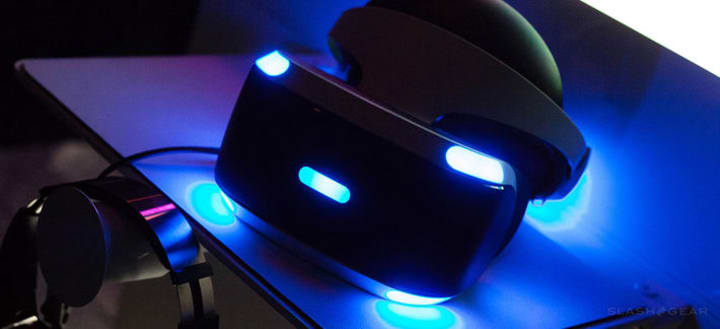 Sony is Making Movies to Ensure Their Success
When it comes to success, the Sony PlayStation 4 is nothing shy of that. With over 40 million units sold and in homes, Sony has been charging full steam ahead with no signs of slowing down, and no signs that they won't ever slow down at this rate. With their willingness to provide the experiences fans want, Sony looks to bring entertainment front and center in the living room while competing against Microsoft in their console war.
If anything has to show, Sony wants to bring a PC like experience to console gamers in the very near future. With the full capabilities of the PlayStation Pro being displayed in a few demos, it'll be just a few months before we get a full view of what Sony is about to do. It makes us want to ask a simple question, however. Where will gaming go from here? Will console gamers find themselves separated from their PC brethren or will the walls that once separated them bring the two classes of gamers together once and for all?
console
About the author
A video games journalist and Content Creator. He has been featured on sites such as AppTrigger and MoviePilot. He's the president and editor-in-chief of the independent news publisher Blast Away the Game Review.
Reader insights
Be the first to share your insights about this piece.
Add your insights