Short Review & First Impressions: 'Love Nikki' (2017) and 'Mystic Destinies' (2016)
One fad, and one visual novel that should've been about something entirely different.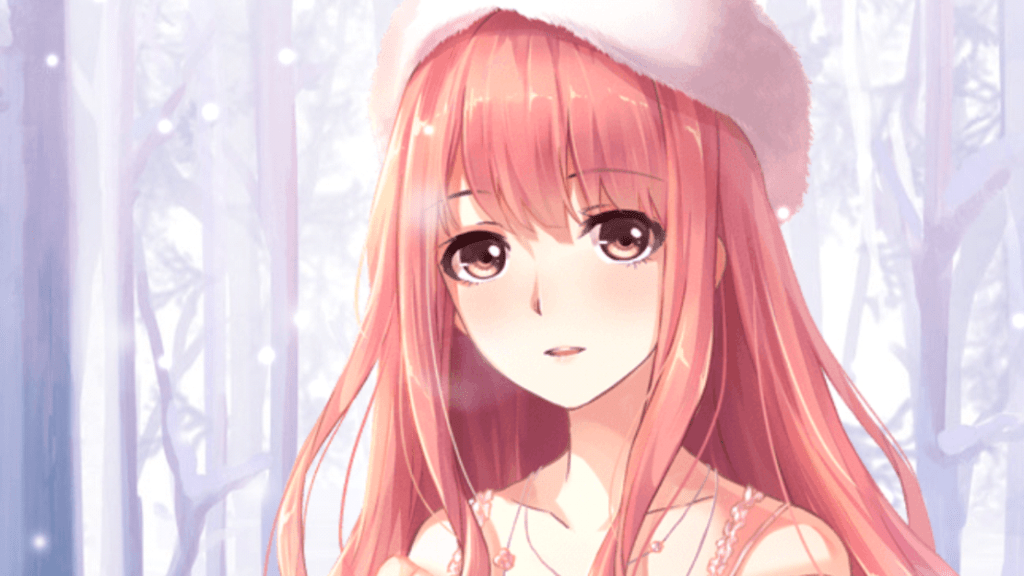 Photo courtesy of lovenikkiguide.com
1. 'Love Nikki'
Elex's Love Nikki: Dress Up Queen no longer works on my phone no matter what I do, so I decided to just let it go and give it a quick review for anyone who might be interested in this type of game.
To be perfectly honest, I'm kind of glad it happened. For how addicting it was, it was really getting on my nerves (my apologies to my in-game association for abandoning them, though!).
Love Nikki is a real-time, freemium dress up game that currently seems to only be available for Android. In it, you compete with other characters and players as a stylist named Nikki. She inexplicably plopped into Miraland by way of majestic sorcery with her sentient cat Momo, to go on styling quests with friends they meet along the way.
For how simple the premise is, the plot...doesn't really make sense? To be fair, I haven't the played full game (before patches and updates), but I got eight chapters in without any insight as to: why Nikki in particular was chosen to go on these missions, where she came from, and what her life was like before coming here. There really isn't even any coherency pertaining to the political issues of the nations she's trekking.
The game does this clever sort of thing, though, where you can learn bits and pieces of Nikki's past and character through certain clothing items. I also like that Momo and this one girl constantly break the fourth wall to admit how ridiculous all of this is. Still, try not to make sense of the story and just enjoy the cute clothes and characters. There's also side quests that you can do that branch off from the main routes, but I wish there were more of them.
As for the gameplay itself, you mix and match clothing items, accessories and makeup according to a particular theme/attributes assigned to you by characters in the case of the story or Stylist Association missions (should you be successful in joining one). If you go to the Style Arena or the Styling Contest, you'll also be given themes that are more flexible in what kind of aesthetic you could aim for.
You also have two difficulties: Maiden and Princess. In Maiden, Momo gives you suggestions that can guarantee you excellent scores; in Princess, everything is the same except for the rewards you get, and you don't get so much as a hint. That being said, you are able to use the same outfits you used in Maiden - which makes it really easy to "cheat" your way to victory. There are nevertheless times when you won't be able to get away with certain outfits, which I think is pretty nonsensical all things considered.
The scoring system is one of the biggest aspects that frustrates me about this game. You're awarded points based on how well your outfit satisfies certain attributes (Pure, Cute, Sexy, Gorgeous, Mature, Elegant, Lively - any combination of these), but if a particular theme is attached to it, then it oftentimes doesn't matter which attributes your clothes match if they don't suit the overall theme.
This is the part that bugs me, because it's not always consistent. I could have an outfit that's specifically tailored towards a particular theme, but then my opponent could wear the exact opposite of what's appropriate and still beat me since their outfit is simply worth more in terms of the points needed.
If you don't plan on spending any real money for VP privileges, expect everything to be expensive. What's more, you get so little back for how much of all these currencies you need, whether for the story itself, the other free play modes mentioned above, or the Association's stores. The achievements available are generally pretty easy to obtain, but they can also be pretty spaced out and don't always give you the return you need.
This brings me to the Suits and Events. You can complete Suits - whether for story purposes or just for fun - by acquiring, crafting (putting together a certain number of items and using materials) or evolving (getting more of one particular item) certain pieces. These are by far the most annoying part of the game, since you can lose items needed in other missions - or rewards conveniently become more sparse - forcing you to go into grind-and-wait mode (since you have stamina to deal with as well) over a span of a few weeks.
Events don't last nearly as long as they should, and for a time the developers were constantly bombarding us with new Suits (some automatically or easily obtainable, others via missions) and roulettes (in which you pay in-game currency to spin for random pieces) just when we were scrambling to complete events or deal with our already heavy plethora of incomplete outfits. The game gives you too much content in a short amount of time, and it becomes overwhelming. Did I also mention expensive?
On the surface, Love Nikki seems to be the next best thing for fashionistas or the morbidly curious. But you'll probably get sick of it really quickly. I think I'd like it more if I were hired to edit the English translation.
2. 'Mystic Destinies'
I've been playing a lot of games recently, and even a few demos of games that have either caught my eye or were recommended to me.
Aeon Dream Studio's visual novel Mystic Destinies: Serendipity of Aeons is one of them. It came out over a year ago, and for some reason I never thought to try out the free demo until now. It includes the prologue and the first three route chapters for each of the five characters that you can choose to pursue.
In Mystic Destinies, you play as a girl (whom you name) who has returned to her native Japan with her family from the UK to pursue business at a mysterious and history-filled university called Hagiwara. She becomes cursed with immortality and sorcery - the latter proving difficult to control. You must then select a mentor at the school who can help you master your abilities.
I'll do my best not to spoil too much of the story here, although I frankly don't know much either, seeing as I haven't played the full game. What I will say, however, is that there are a few elements about it that I felt are far superior to others, hence rendering the overall experience...okay.
I think part of it has to do with the setup. We've seen the whole "magician's apprentice" type of story a million times before, and while reading about the mythology behind creatures is always interesting (which was one of the only good things about Seduce Me: The Otome), nothing here really stands out. It's kind of like Hercules and Phil, except your character is somewhat passive (except in Tatsuya's route - she's admiringly proactive at times). The majority of your conversations consist of the guy you're with constantly asking you about your well being. To be fair, it makes sense given what your character goes through in the beginning, but I'd like some more development between them.
Speaking of which, none of the potential love interests you can pursue are particularly captivating, despite all the mystery they're shrouded in - all except for one, and he's the one guy I thought I would absolutely hate. His name - as far as you know - is Shinji, and he managed to surprise and impress me the most out of all of them.
I thought he was going to be your classic "Tsundere" (instead, Tatsuya is slightly like that), but he ends up being the friendliest of the bunch in spite of his seemingly initial apathetic, lazy and aloof demeanour. He's a rocker, which I thought would boost his ego, but he in no way elevates himself in spite of being the most well-rounded sorcerer of them all (after the professor Hikaru, probably). He's got a great sense of humour, and is always going out of his way to accommodate you. This is why you don't judge people with crazy hair.
Something else I rather like is the exchange between your character and her CEO father in Tatsuya's route. There's a point where he advises her on wining and dining with potential clients when coming to business decisions. He even tasks her with researching a recent marketing proposal presented to him by this one guy who's smitten with the MC and coming up with the best decision based on the circumstances. Honestly, I wish the VN was based on this instead. I like the idea of MC learning to become a good business lady and getting into interesting relationships along the way. I've always been a fan of parent-child narratives, and this is a pretty fresh spin on it.
There's another character I'm quite grateful for, and she's a friend the MC makes named Emi. I was starting to think the MC was a recluse until she came along. She's lovely and artsy, and it's the few characters like her and the father that make me glad this VN isn't just focussing on your character and the love interest.
For the most part, the art is wonderful - ethereal, actually. Nearly all the characters look like models. The MC is the most gorgeous female video game character I've seen in a while. I'm not always crazy about the sprites, but the CG's are nothing short of fantastic. The music is flawless, with each track perfectly complementing the scene it is featured in. The genres range from relaxing, to tense, and even cosmical.
The only real thing that bothers me is the poor grammar, syntax, and punctuation in places. I wish I knew about this project in advance, as I could've applied to be the editor.
On the surface, this VN is mostly reminiscent of every teen fantasy novel out there. I'm not sure if I'll buy the routes, aside from maybe Shinji's. To you, I say give the demo a go first to see if this is a story that will engage you, before buying the rest of the routes.