#PitchYaGame Round 3
My Picks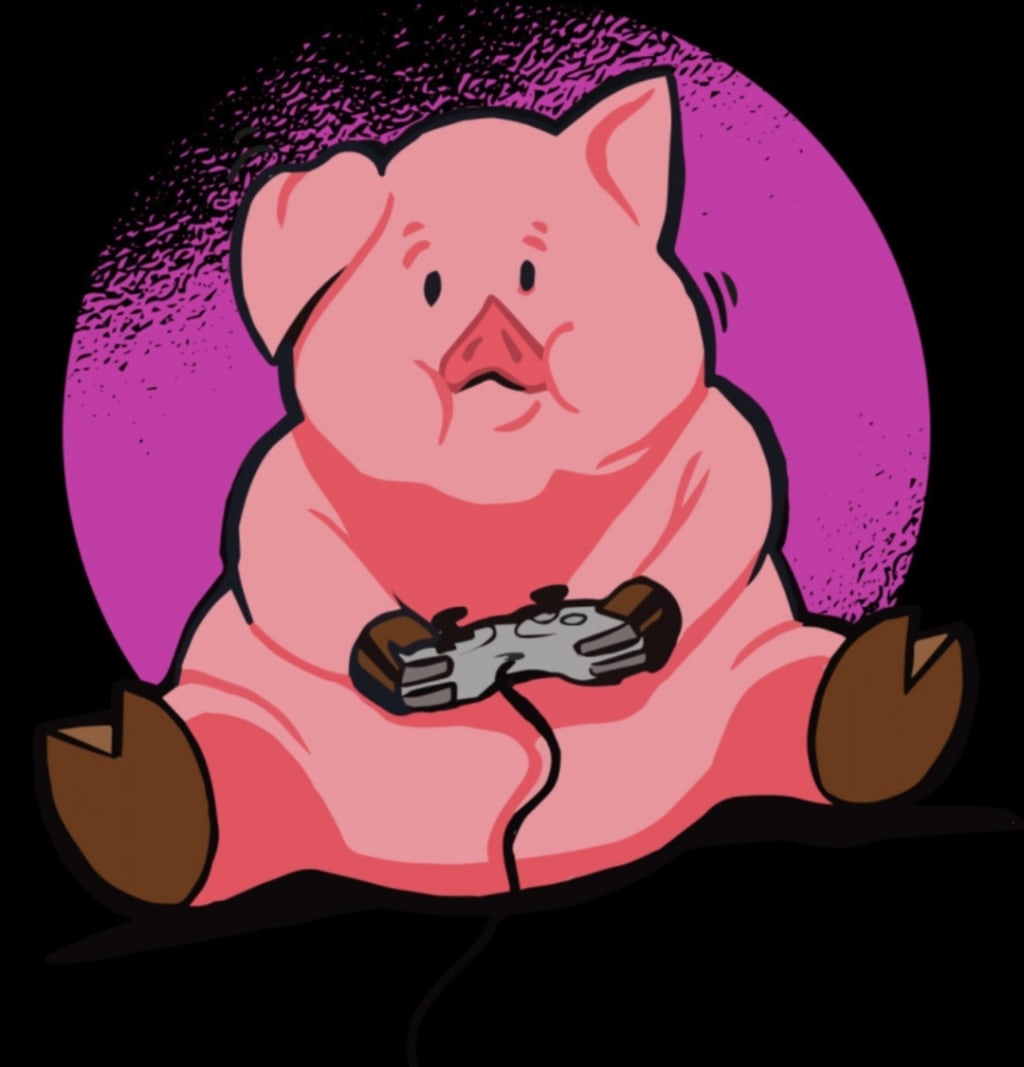 Its that time again, PitchYaGame round 3 and OMG has it grown tremendously from last month. Truly amazing how many participants there are. Made my job this time around that much harder. So first of all let me start by saying how incredible some of these games and pitches were. Also important to note, I am ONLY including games that were posted within the PYG designated time. So if you posted after the deadline I will not be mentioning those games and to be honest, I may have flat out missed your game (sorry if that's so). This is because there were already so many to go through and I have to be fair to the rules. Granted some people found out the day of or maybe after, but that's okay, you will have the chance during round 4 to make it on time and the rounds coming every month after that. PYG isn't slowing down anytime soon so be sure to submit your pitches!! Now the moment you have all been waiting for, MY PYG Round 3 picks!
GenoKids by: @NukeFist (Twitter) - "Genokids is a co-op hack&slash where a band of musicians take down an alien invasion."
I really like the pace of this game. The speed, smoothness and style of combat is the type that I never get tired of. I also really like the cell shaded style graphics that give that Viewtiful Joe feel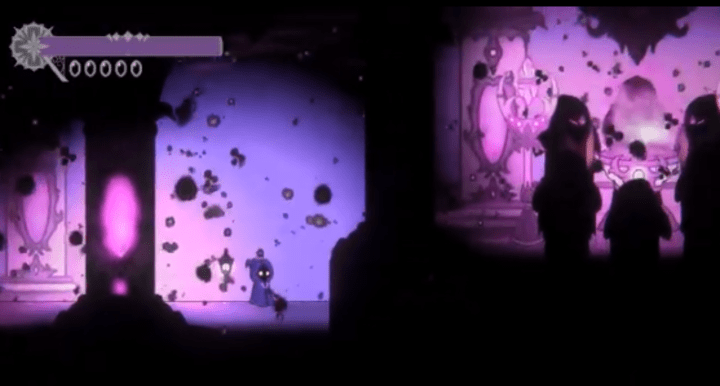 LUMEN by: @ButteryGames (Twitter) - "This is LUMEN: Lost Passages! Play as Lumen, the Soul Warden, a demigod from the Underworld. After a demon ambush strips him of his power and blocks all the Soul Passages Lumen must reopen them and find his way back home!"
I really like the art style in this game, gives me a Hollow night vibe with the single tone overlay look, but with purple instead of a blueish. Very intrigued by the pitch in this one, very captivating and immediately grabs my attention before I ever needed to look at the gameplay. Another point in the artwork is the background/foreground art, I really appreciate the light style with the dark ambiance of the game, I think they mesh very well together
Gori: Cuddly Carnage by: @AngryDemonGames (Twitter) - "Wanna fight creepy toys, and slice mutated, glitter-filled unicorns as a murder-kitty on a Hoverboard? Then the Skate-and-Slash game Gori: Cuddly Carnage is perfect for you! "
First impressions, this game would look like a fun upbeat game with a cute cuddly main character on a hover board. I expected to see the character hit their enemies and upon death strawberries explode out of them, but NOPE! You get hard hitting violence with blood while decapitating unicorns, excellent! Besides that, it has short clips of creepy enemies. It's Alice Madness style eerie with Ratchet & Clank looking gameplay. Everything about this looks like a good time. It would have been a solid game with gameplay alone with the upbeat gore-lessness that i thought was there, but all the explicit graphics make it THAT much better!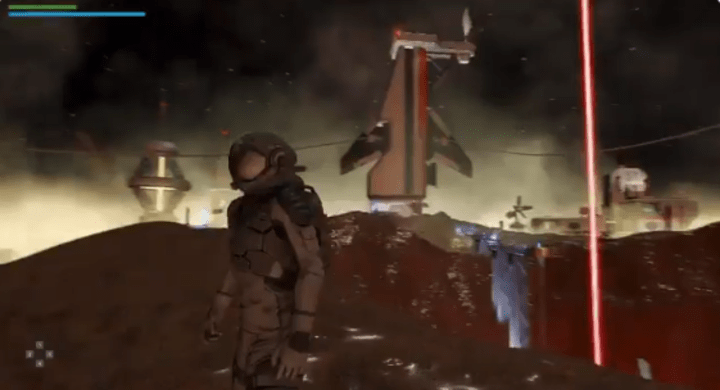 Adam's Ascending by: @DePalo (Twitter) - "Looking to explore story in unique environments? Adam's Ascending is a chill #scifi adventure game about EXPLORING, SOLVING, & SURVIVING. Your gameplay style is determined by the paths you take!"
We all remember the immediate disaster that was "No Man's Sky" (Not that I'm comparing this to that whatsoever). Even though I love the less serious, more colorful world, When I first heard about NMS, These were the graphics i expected. This looks like it immerses you in this world. You get that feeling of being alone just from this short clip. It looks like an amazing world is going to come from this and I can't wait to explore it.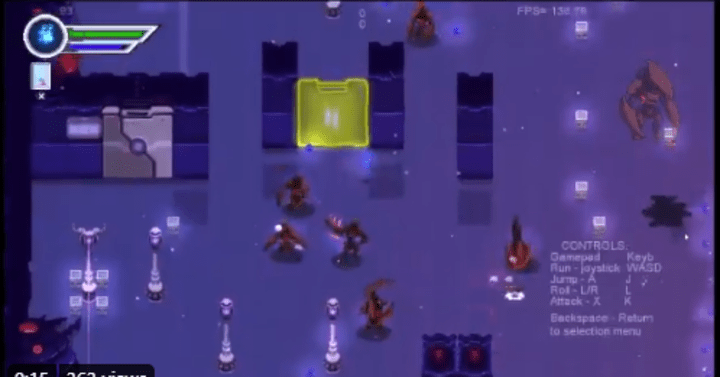 Project Mordaro by: @Tcrakman (Twitter) - "Im making a top-down action adventure game featuring aliens, robots and many powerups! Here´s me, testing and failing at game combat"
So far the combat of this game is fun and face paced, if you have read my other articles and love of rogue-likes, you know how much I love items for great replay-ability. Though in their pitch they are lacking music (which they are in progress of) they have a great sound effects track so far. Very heavy sound that gives a feel of urgency. I felt like REAL fighting was going down here.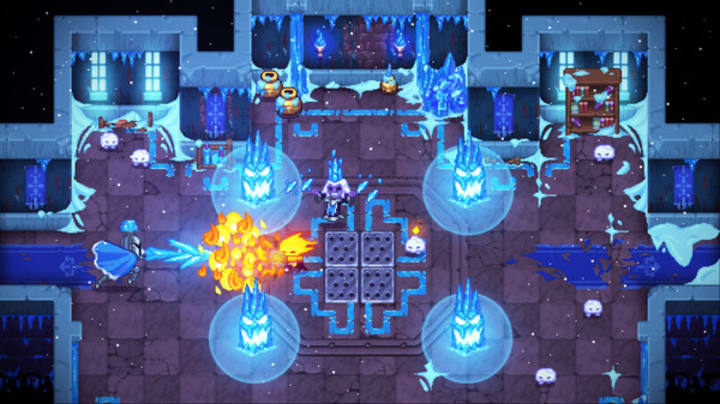 Rogue Souls by: @RogueSoulsGame (Twitter) - "Sharing Rogue Souls again to get in that sweet database!Smiling face with open mouth Rogue Souls is an action RPG roguelike coming soon!"
This is another game I can't remember if I wrote about before, because I meant to if I haven't. but I AM NOW! (or again). This is my style of game, YOU KNOW THIS! But the artwork here, or should I say animation, do something great in this game. To start, I love the contract of colors in in this game, and mostly I love the use of lighting in this 2D game. From the characters/enemies to the walls and props, there is a heavy use of lighting and they do a great job without going overboard. You can wishlist this game on Steam NOW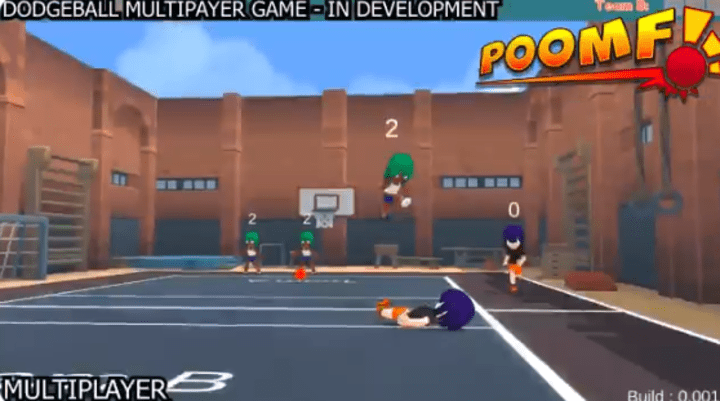 POOMF by: @PuffPirate (Twitter) - "For #PitchYaGame , currently early progress in our Multiplayer Dodgeball POOMF! - with Customization, Unlockables, School Clans, and more!"
Ever since I watched the 2004.. 2005? movie Dodgeball, I thought the concept of competitive dodgeball was so great. Little did I know it really was a sport, but on regular ESPN and not "The Ocho" and I also found some good dodgeball games on SNES and mobile. This game here looks like a dodgeball game made by Bandai/Namco and I think its awesome to have character customization. I think character customization makes every game better, especially multiplayer sports games. This game looks all around fun and is the perfect game I can see myself playing and streaming with friends.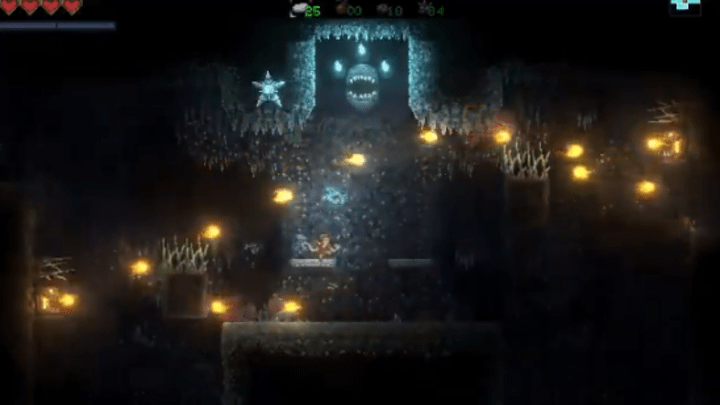 Batbarian: Testament of the primordials by: @brobbeh (Twitter) - "I am here to present you Batbarian: Testament of the primordials. Beyond being a real long name, its also a quirky RPG-puzzle-narrative driven- metroidvania about a magic bat and a loud barbarian that speaks in all caps and hates magic. A perfect combination."
Sorry for the blurry screen captures, it doesn't do ANY of the games here justice, but ESPECIALLY not this one! The background artwork in this game is SO detailed and amazing you need to go look at it for yourself. Another game with a great use of lighting, not only for aesthetics, but as an actual functioning part of the game play. The style looks so simplistic in terms of gameplay like a 2d side scroller, but this is way more that that. There is A LOT going on here and it all works so well.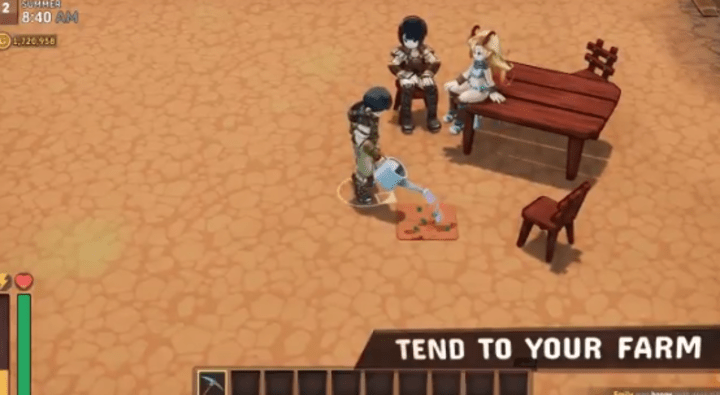 Isekai Tales by: @allprocedural (Twitter) - "A farm/craft rpg in a "fantasy game" setting. Farm / Craft / Find the one / Ride legendary beasts / Discover treasures"
The pitch in this game is pretty straight forward, and quite honestly, it was all that was needed. To be 100% honest I'm not much of a "Farming Game" person. Think some of them are great, but not my cup of tea. This game on the other hand looks great. First we'll start with the obvious Final Fantasy (and similar) design of the characters and "Fantasy Feel" like they mentioned. Having the kind of style and animation feels like it would keep my attention longer than a traditional "Chibi" style character set would. Besides that, there seems to be alot of different things you can do in this game and everything runs so smooth together. This may be the first farming style game I will commit myself to.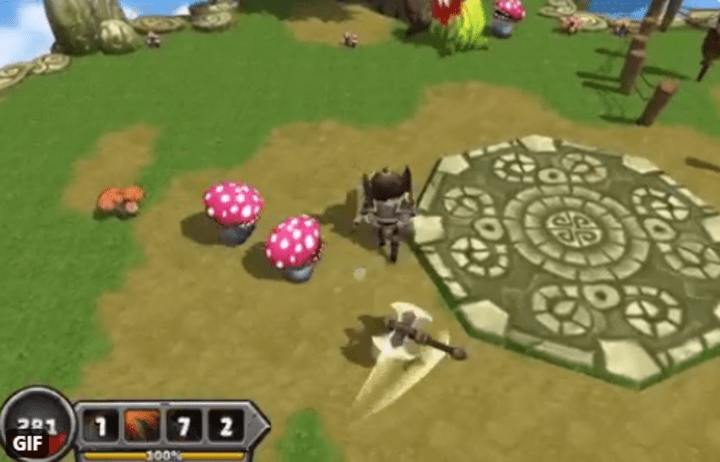 Skyward Heroes by: @gabsmontemor (Twitter) - "Im working on a little game about characters with unique skills clearing floating dungeons in co-op."
This game does have a demo available that you can play right on your browser, so I had to do that before I posted this article. I love the art style here and think that the enemy creation is unique so far. The fighting reminds me of the new Trials of Mana remake that was released recently. Its a little cartoony but very fun. The fact that it has co-op is big to me, since many games don't seem to have it anymore and its good to see especially indie devs putting extra work in to make that possible. Game looks like a good time and I will probably go through the demo one more time are I'm done with this. Feel free to check it out on their Twitter page!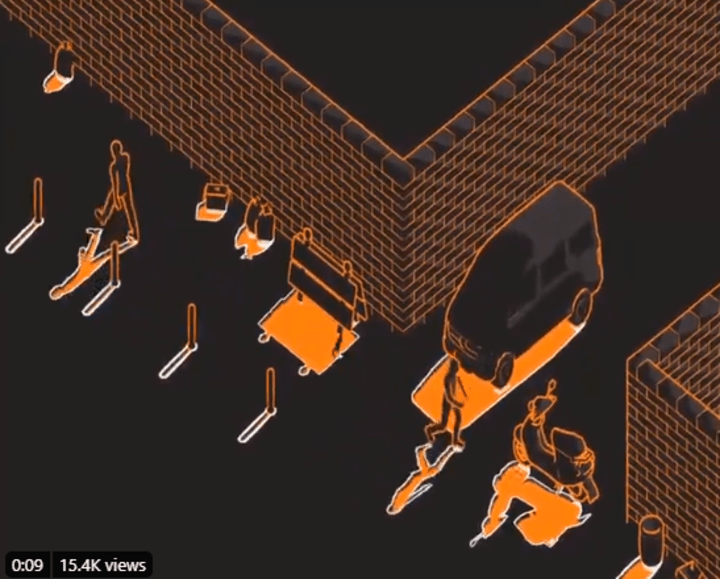 Schim by: @DahStar (Twitter) - "This is Schim, a game about jumping from shadow to shadow in a rich animated world."
First of all, WOW! The artwork and graphics in this are unlike anything I've ever seen! The way the lighting works with the graphic effects, I have no idea what was done to accomplish this. In technology as well as mind. I love silhouette style games but this really takes that to a completely new level. Different scenes with different color palettes, This pitch just makes me want to know more, so I will be following!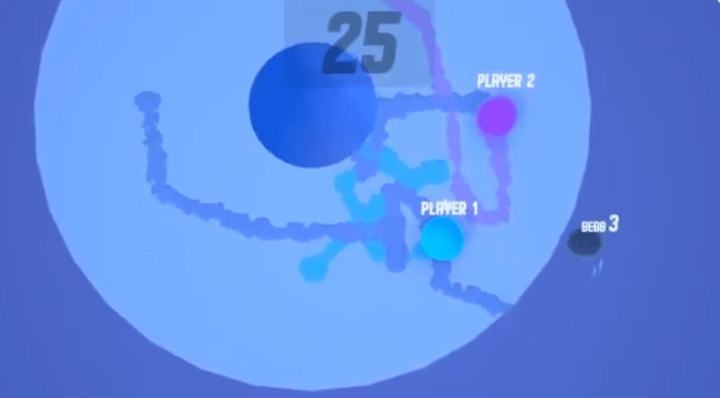 Jelly Brawl by: @ColeChittim (Twitter) - "Jiggle, flop, and pop your way to the top in Jelly Brawl, A slimey physics based brawler -Fight to be the last Jelly standing! -Endless challenges and tons to unlock! -Run from the law?!"
Bumper Brawl is probably my favorite mini game of the latest Super Mario Party as well as those types of mini games in previous Mario Party titles. This is like playing a WHOLE game in that style. Sounds like a BLAST! I could play that mini game over and over. Of course it seems there is much more to this game than that, but that's the idea I got from the pitch, so if I were the one being pitched to, I would definitely call it a success.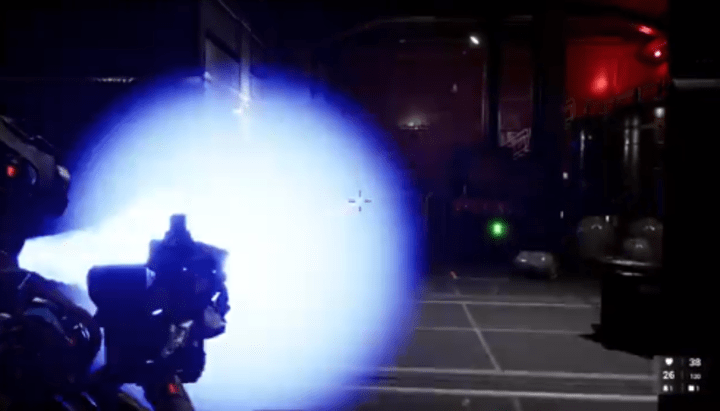 Fusion by: @RedMountainGame (Twitter) - "This is Fusion, a #scifi third-person #shooter with the survival #horror elements."
Is RedMountainGame a AAA studio that I haven't heard of yet? Because this is a AAA quality game right here that is HARD for me to accept as "indie", but that's where we are headed these days. These devs are coming UP!! This game looks so smooth, the shooting has so much feeling due to great animation and sound effects. Being able to shoot out lights and darken hallways. This is going to be a STRONG title!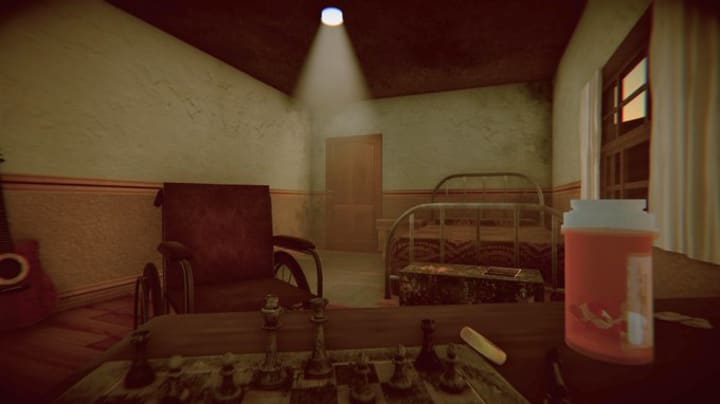 Back Then by: @BackThenGame (Twitter) - "Back Then is a story-driven adventure game about an elderly poet diagnosed with Alzheimer's. Feeling his own mind start to betray him, he moves through his past, present and poetic mind as he struggles against the loss of his Being."
Wow... This game sounds like a roller coaster! I have dealt with some senior citizens who have had Alzheimer's and it can be tough. I have volunteered everywhere from retirement homes and autistic young adult/teen care to children's hospitals. I can appreciate this putting you in the shoes of someone going through something that others may not understand. This has the potential to be something very emotional but also educational. Can't wait to see where this goes!
Hobo Cat Adventures by: @HoboCatGames (Twitter) - "Check out #HoboCat Adventures! A #3dPlatformer game about a stray cat looking for work and finding adventures!"
At first, this game looks like your cutsie platformer game with a cat, jumping on flowers, then BAM!! Explosion of rats with limbs going everywhere, then he is carrying around a bloody head with a missing eye! YES!!! Happy Tree Friends 3d! What more can I say, I want it NOW!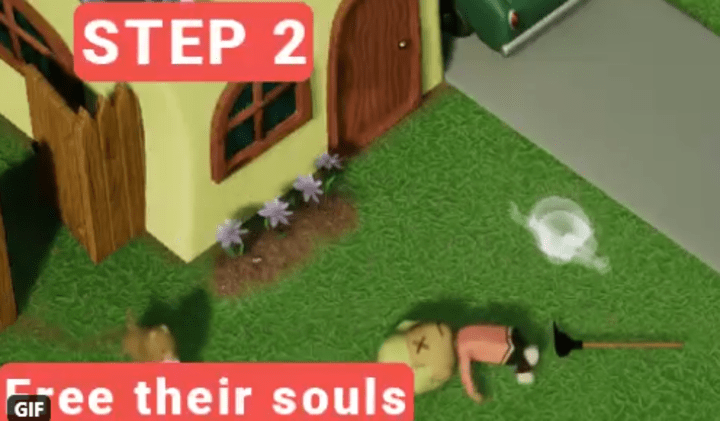 Plotter Pals by: @SplitHareGames (Twitter) - "Polter Pals is a darkly humorous puzzler where you're a lonely ghost trying to make friends. Possess Oomans and steer them into hazards to free their ghosts, who add you on LiveBurial, the afterlife social media app."
I have to say VERY little about this game. They say it all in their PITCH! All I need to give is my opinion, and that is, this a GREAT idea for a game. Makes me think of the "Suicide simulator" game (don't remember the name). This is such a great concept and looks like alot of fun.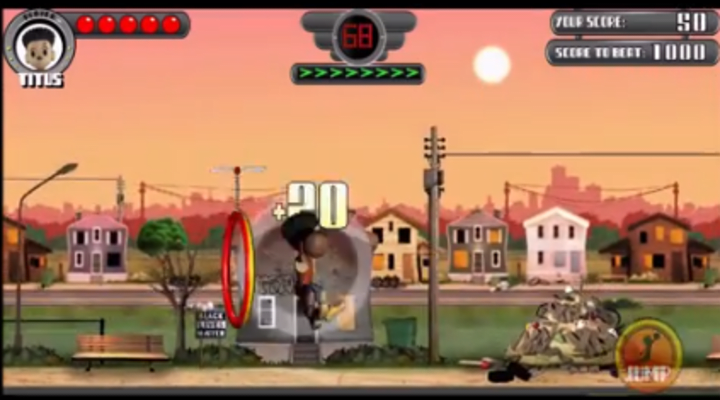 Super High Dunk by: @eyedrinoxgames (Twitter) - "What's up #PitchYaGame 'Super High Dunk' is a game about young street kids who must work to win an event in order to save the streets from an even bigger threat, "Nosy the clown"."
As someone who played basketball in high school and is a long time basketball fanatic, I don't think there are enough basketball games. I play NBA Live every year because its ALL I GOT! This is a refreshing game. Like Temple Run type game with more to do and involves basketball. This is a game I could get stuck on for hours and make sure ALL the high scores are MINE!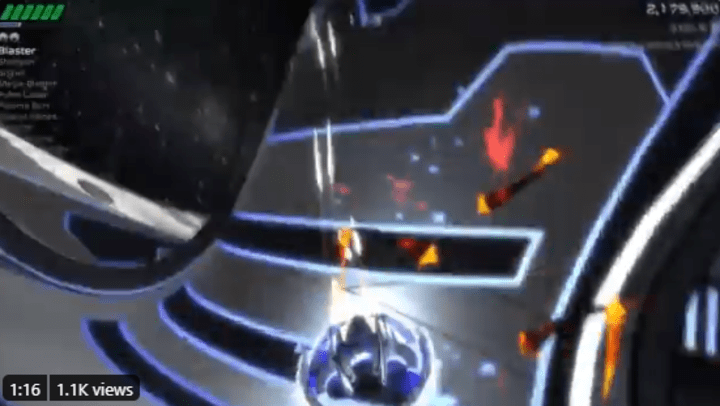 Curved Space by: @OnlyByMidnight (Twitter) - "Defy gravity in an arcade battle to harvest power from alien energy spiders in #CurvedSpaceGame! Tie up enemies with the Lash beam and blast them with 20+ weapons."
One of the first games I played on PS4 was a game where you played in a spaceship and was gravitated towards a ship or planet or something and you were held in that distance with it rotating. I LOVED that game, had so much fun with it. This looks like they took that, turned whatever it was you were gravitating towards and turned it into a world rather than an object. Great graphics in this game, great looking gameplay, definitely Industry quality work!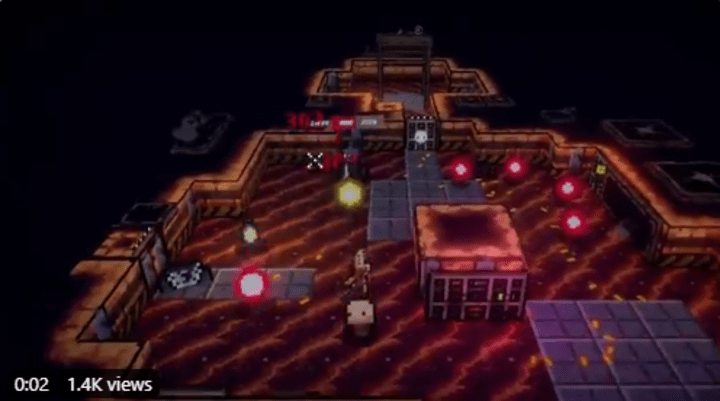 Bunker Buster by: @GanglyPrism (Twitter) - "Bunker Buster is a fast paced 2.5D roguelite bullet hell dungeoncrawler where you bust your way to procedural generated bunkers in search for eternal guns and glory."
You KNOW I cannot make a list without one of these games. But THIS time they took that top down 2d style and made a 3d game. This is so impressive and looks like so much fun! You guys know how much I like these types of games, and THIS is one I can't wait to play!
Robot Champions by: @RobotChampions (Twitter) - "Assemble your robot and battle to the death in this fast-paced, high-intensity, multiplayer combat game."
If you were to tell me you never watched "BattleBots" or "Robot Wars" I would tell you you're a LIAR, or that you missed out on great TV! This brings everything I used to like about the TV show right into my hands to control myself. Always wished I could build a bot, go on that show and kick a$$, well now I can!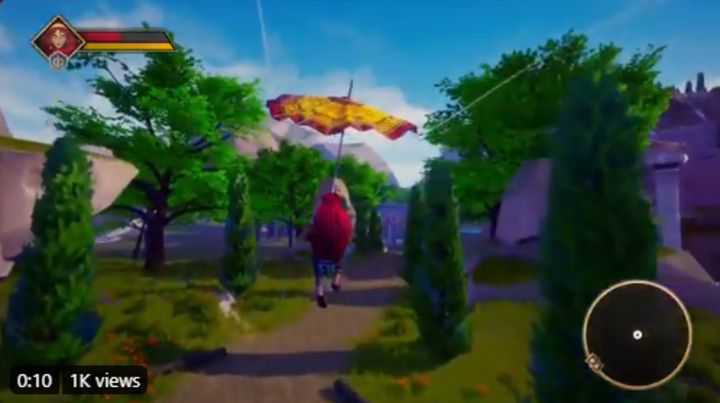 Pandora: Chains of Chaos by: @PartyLlamaGames (Twitter) - "This is Pandora, a game about using your Umbrella to platform and glide around the Greek-inspired environment while attacking beasts in your village!"
If you know me, you know I love Greek Mythology! This game has great vibrant colors, the areas look very good and I love the use of the umbrella in the game. I think the main mechanic is that use of an Umbrella to really draw people in. Its a clever idea instead of your typical weapon and it also has that glide use to it. Everything about the level design attracts me to this game as its all things I've been obsessed with since I was a little kid and I'm glad the game play looks to hold up along side it!
Thank you everyone for joining me and participating in #PitchYaGame Round 3, don't forget that round 4 will be on August 25th!! I will be on the lookout for you indie devs!!!