Living The Dream Life
Achieving greatness through a life-simulation game.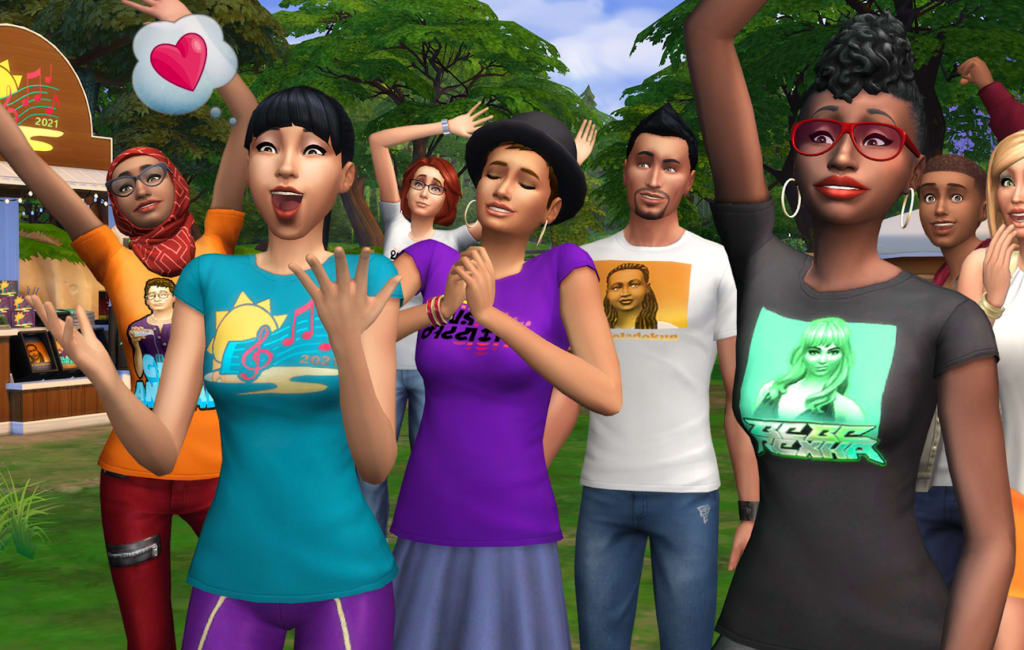 I once watched a live-stream video where a lady who was confined to a wheelchair shared her gaming experience with the SIMS.
"In real life I can't dance in the rain or splash my feet in the water puddles. Here in this game...I can do all of that and anything else that my dreams can conjure up. I can live the life that I never had through the SIMS."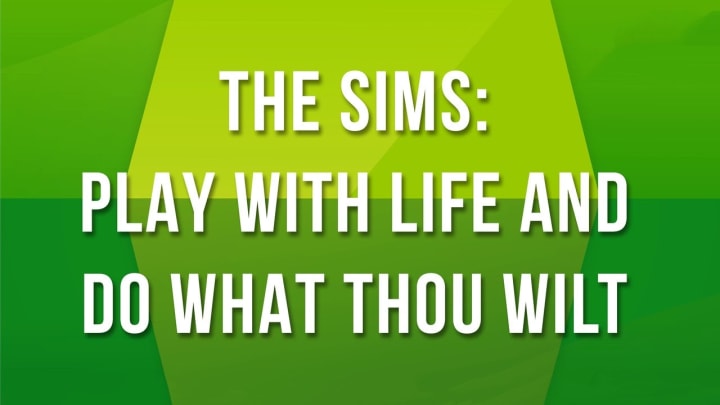 Admittedly I have been playing this addicting, and extremely time-consuming, life-simulation game since the very first edition was released on February 4, 2000. Although it was an awesome, fun game more than twenty-years ago, it has truly advanced into something astronomical.
The Sims was tremendously popular the first two years after its debut, selling more than six million copies. Since then a legion of expansion packs and sequels have been produced. I'm not ashamed to confess that I own every single expansion, add-on and game pack.

More than a decade after the game was debuted, the franchise gained new life with The Sims Social, an application on the popular social networking site Facebook. Within weeks of its release in August 2011, The Sims Social had already established itself as one of the most popular games on Facebook.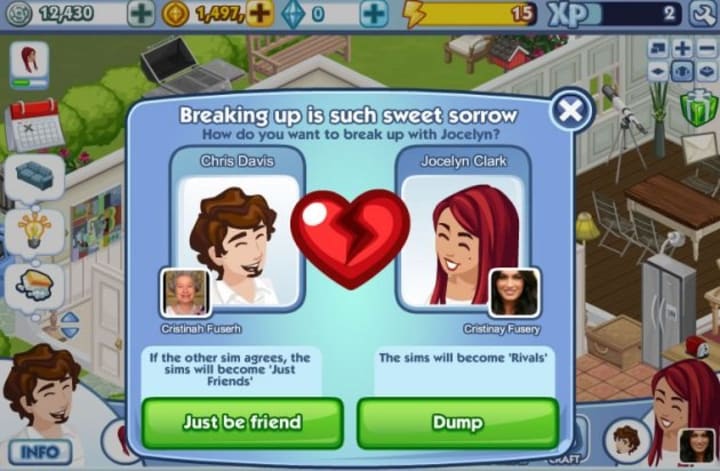 The structure of the game is an agent-based artificial life program. The presentation of the game's artificial intelligence is advanced, and the Sims will respond to outside conditions independently, though often the player's intervention is necessary to keep the Sims on the right track.
The Sims technically has unlimited replay value, in that there is no way to truly win the game, and the player can play indefinitely. It has been described as more like an adult toy than a game.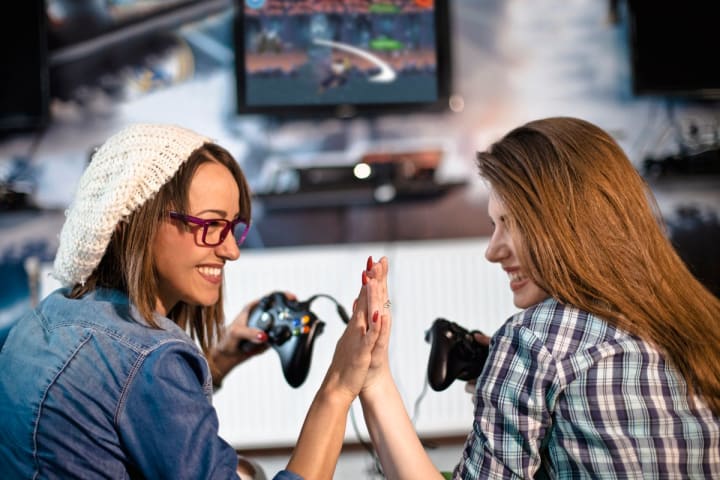 Statistics acknowledge that the gamer base is primary made up of female players with at least 40% being over the age of thirty. This is not to say that there isn't plenty of men who also enjoy the game.
Making the impossible a virtual reality!
If you've ever dreamed about living in a huge mansion, complete with maids and butlers, you can certainly build yourself one. There's also a tremendous number of (perfectly legit) fan sites online that show you how to enter cheat codes which can make all of this happen a little bit faster.
Working your dream job!
Have you ever dreamed of becoming an Astronaut, Astronomer or a Professional Athletic? What about a Doctor, Teacher or a Mad Scientist? A Movie Star, Ghost Hunter, Storm Chaser, Scuba Diver, Tech Guru, Secret Agent...or something as simple as a Gardener or a Flower Arranger? You're dreams are virtually unlimited.
You can even be a slacker who does absolutely nothing but sit on the couch and watch television all day, but beware of the electric company shutting off your power, bill collector's seizing your assets or social services coming after your children and pets if you fail to take proper care of them.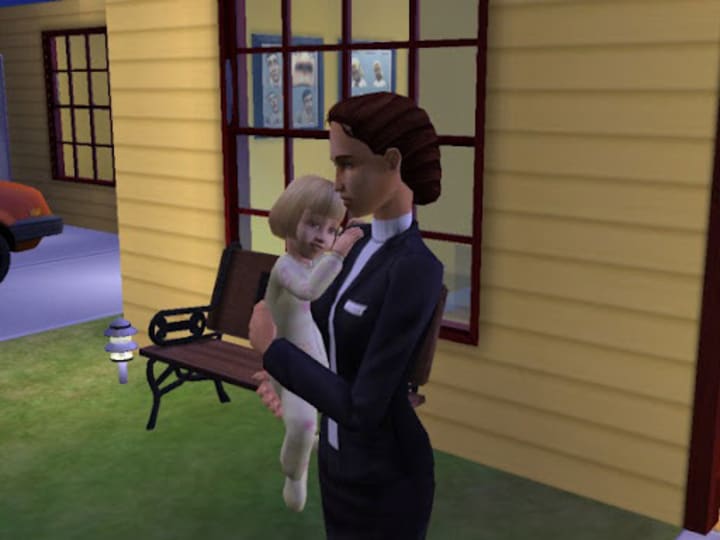 What about creating an absolutely perfect, and gorgeous partner and giving them the exact traits that you want them to have! (or two or three!). Do you dream of becoming the most popular and sought-after person in town? Or would you rather live quietly as a loner in a small cabin nestled in the woods. Hey, go build yourself the life of your dreams. - Anything is possible!
Through the Gallery you can share your own creations (houses, characters, pets, clothing etc.) for other players to download and enjoy. This is a great place to find free and safe additions to your own game and pick up some amazing ideas.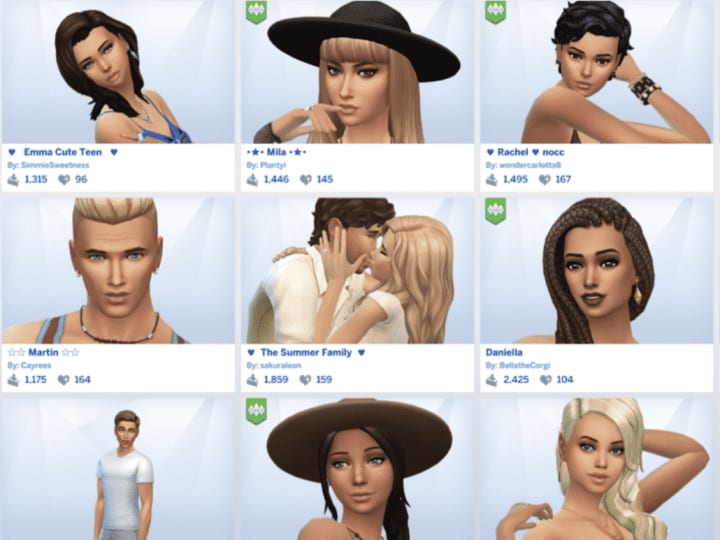 I never recommend downloading from outside sources, and trust me, just as with any popular game, the internet is crawling with sites that offer game additions for free or for a membership fee. Sadly, these mods are sometimes infected with viruses that will destroy your game, and expose your personal information.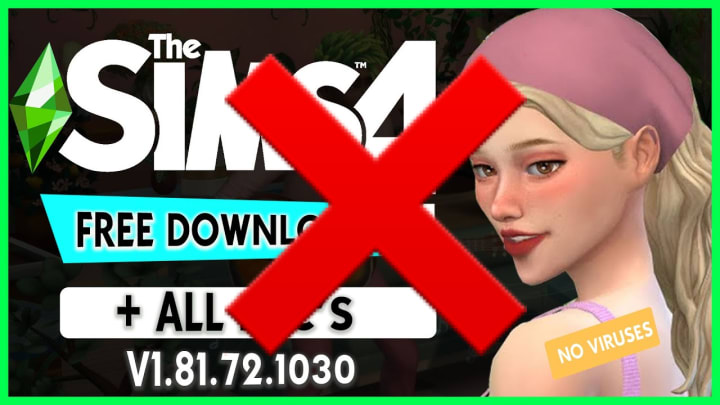 During my early (Simmer) years, I agonizingly fell into this trap. I lost months and months of game data and had to completely reset my computer. Please, take my advice and only download from the official gallery that is connected to your game.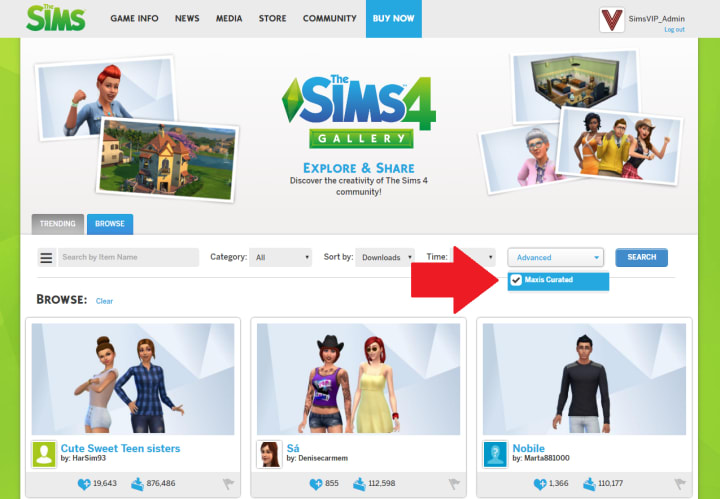 So, go grab yourself a copy of the SIMS and begin living the life that you can only dream of having in reality. Trust me, you'll be eagerly purchasing every single game-pack and add-on, just like all of us other SIM Addicts all across this huge world. By using the Soical feature (which is completely optional) you might even make some pretty amazing real life friends too!
Did I mention that you can also Woo-Hoo, and try for babies (or even adopt)? Now you really want to play, admit it.😁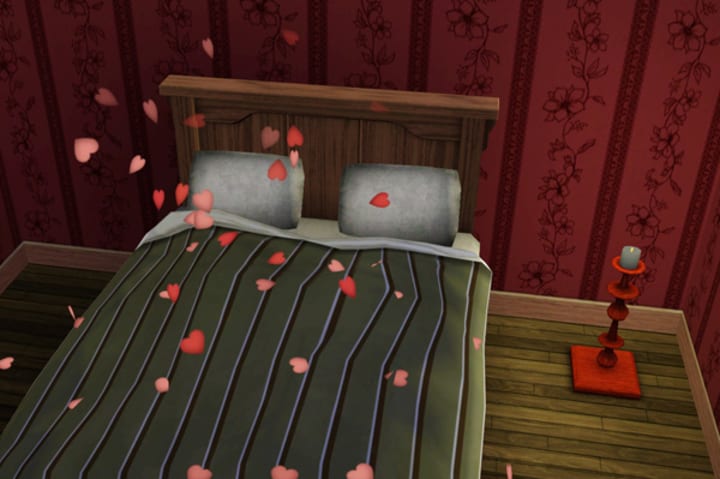 Although no game is a substitute for real life. Sometimes it's nice to take a break from reality and build a world full of happiness, filled with the people that make you most happy, in a house that came straight out of your own dreams. A job that you literally control, surrounded by only the best things in life. That's what the SIMS delivers.
rpg
🖤 Visit My Website🖤Visit My Book Store🖤
"There is no greater agony than bearing an untold story inside you."
― Maya Angelou
❤️Feel free to leave a heart and subscribe!
💲Tips mean the world but are never expected or necessary!