How to Create an Engaging Mobile Game Application?
Create an Engaging Mobile Game Application - BR Softech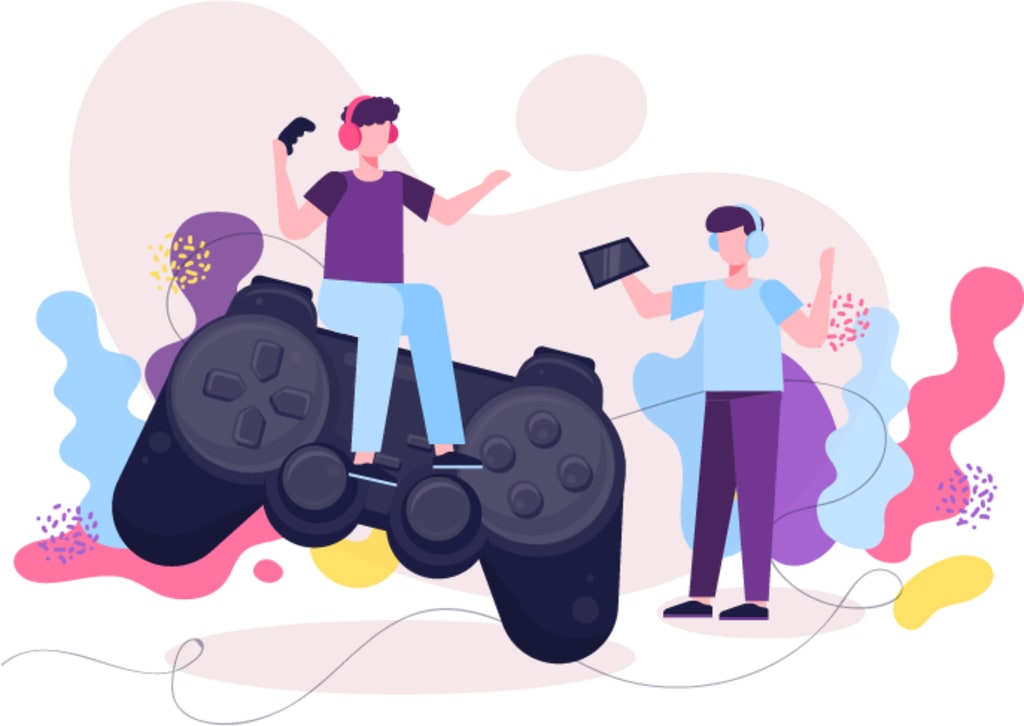 Today, it has become one of the most favorite questions on the internet. Everybody can feel the surge & demand in the mobile gaming market. And the data proves the rest of it - around 18 billion dollars by 2024, just two years from here. This is the expected revenue.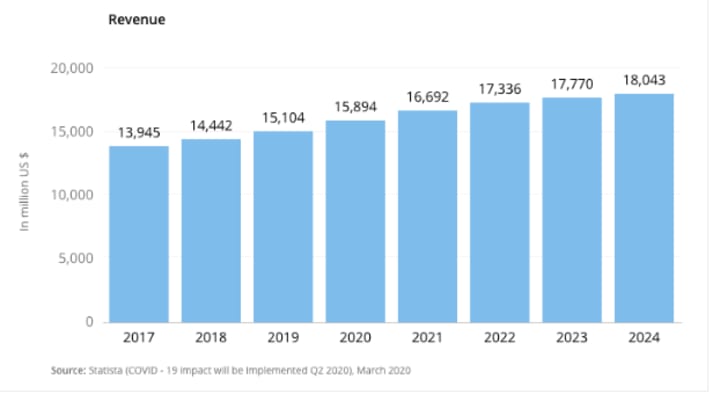 As a result, people in the position either want to join this market or invest in it. This article is for such people - here, we will tell you everything about:
Steps to Creating a Mobile Game, and
Best Game App Development Engines
Mobile Game Application Development
The process of game development is simple at the same time, complicated. We tell you why every mobile game app development procedure has two major segments or phases:
First is the creative segment - the game story, gameplay, design, and things alike happen here. The development phase is the second segment - it's the technical segment where all the machine work takes place.
Let's open up!!
The Creative & Non-Technical Side of Mobile Game App Development
Game Finalization
To develop a game, you need a game.
You will need a solid story to see your game topping the charts, as simple as this. There is a hoard of unique games on app stores. Then why should anybody choose yours? Answer this question and do justice to it - you will have your game's story, which might be workable.
How to decide the mobile game's concept/genre/theme?
Agreed, very confusing question that bothers every game developer initially unless anybody has the magic wand. So, there are two primary keys to unlocking this: research and trends.
Research gives you what has worked before, what is working now, and what will not work at all. Whereas trends might make your head hit with a unique concept or idea.
Mobile Game's Engaging Story
Once the theme is locked, it's time to develop an engaging mobile game story. The story plays a crucial role in any game's success - remember, if the game story can't keep your gamers hooked, nobody & nothing can. It has to be very, very interesting.
The Simplification
In the fast-moving world, where life is already full of complexities & chaos, nobody really wants to play a game way too difficult to understand. The game should be challenging but not burdensome. People play mobile games to have fun and not to test their strengths.
Appealing Visuals Graphic Work
The game needs to be attractive appearance-wise. This is also the creative stage where you decide the themes, colors, visuals, & all. The attraction will lead gamers to your story, and then if it is good, bingo.
The Technical Side of the Mobile Game App Development
This segment includes technical work from platform selections to the engine selection, etc. are all part of this phase.
Steps to Creating a Mobile Game App
To develop a game, one has two simple ways: Hire a game app development company or use tools & technology to make oneself.
If the first one, some companies provide such solutions and services covering all the elements.
In case. you choose the latter, you have to use tools to either write codes or just select.
Game Engine Selection
All the games in the world are created on game engines in the first place. Game engines allow you to write game codes using programming languages.
However, if you find this coding part boring - no problem as many engines offer pre-installed coding.
Below are top game engines for mobile game app development:
Construct 3
Construct 3 is one of the most popular game-making engines, and it is popular due to its coding drag and drop feature. You just need to select the types, and its intuitive GUI will do the rest. Anyone even with minimal knowledge of coding can create a mobile game in roughly 2-3 months. You can pick Construct 3 if you need to focus on the creative side only.
GameMaker Studio 2
GameMaker Studio 2 can be another choice for non-coders as well as coders. Alike Construct 3, GameMaker Studio 2 also offers the drag and drop feature to provide you the ease.
Unity
Unity is one of the best cross-platform game engines that lets its users make 2D, 3D, single-player, multiplayer games all in one place. The only concern is that you can only use Unity if you are a pro in game making & coding.
Also, one needs to know how to make a game app with coding before using Unity. Unity uses C# programming language.
Mobile Gaming Platforms
Before you go start developing your mobile game, you must choose the platform. As we all know that there are two primary platforms Android & iOS. You can opt for one or can also make your game compatible with both platforms. It is just that it'll be a bit costlier.
Player Selection
Any game can be single or multiplayer. It depends on the developer's choice and the game type. Moreover, multiplayer games are more popular these days.
2D or 3D
Your game can be 2D or 3D. The budget & the story will have a direct impact if your choice is making a 3D mobile game.
Ending
By keeping the above points in mind, you can create an engaging mobile game app. You can also put some more popular features like chat-box, direct sharing, etc., in your game to increase the chance of its success.
how to
About the author
Lakshay Pareek has experience in Game Development Company and worked with projects at different stages of development and with different areas of responsibility. He can bring your ideas to life.
Reader insights
Be the first to share your insights about this piece.
Add your insights