How to Change Discord Background - Step By Step Guide
Change Discord Background or Theme With An Attractive and Custom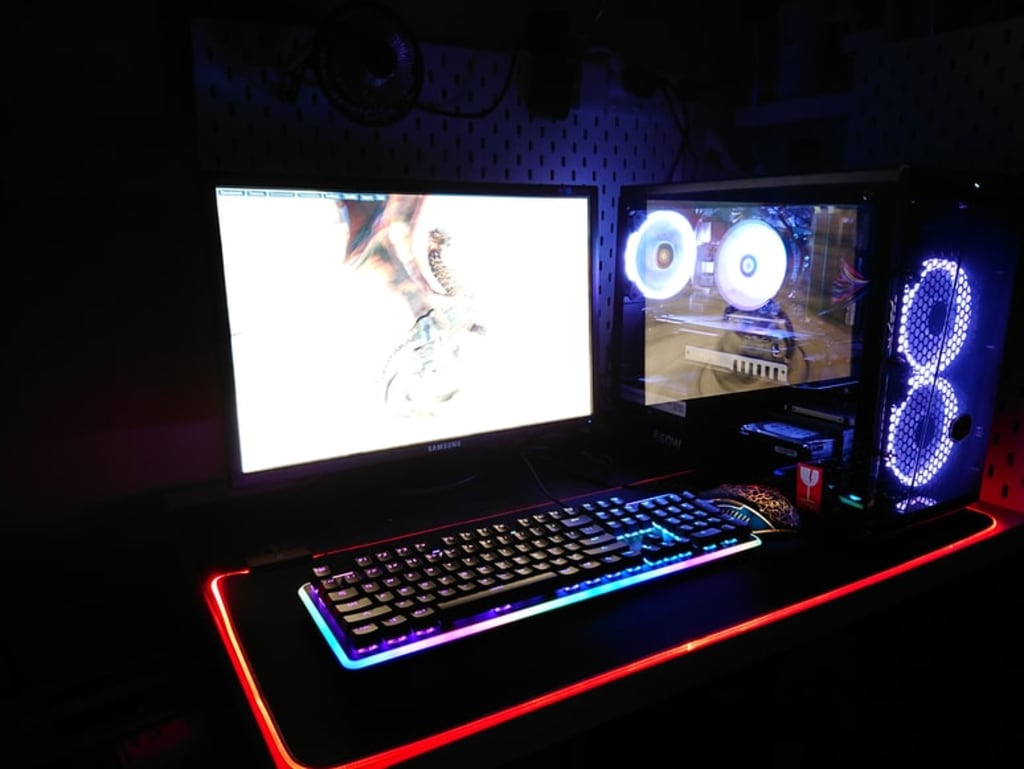 If you want to change the background of your discord application or want to put a custom discord background, great! you have come to the right place. In this tutorial, I will show step by step that how to change discord background with custom and attractive.
Discord gives only two option to change the theme of discord which is light mode and dark mode and definitely you are using one of them right now.
Click on the user setting gear icon at the bottom left on a discord. In the user setting navigate to Appearance Tab and you will see the theme section with three modes light, dark, and Syn with the computer.

To switch between light and dark mode in discord on mobile.
Open the Discord app on your mobile and tap on your profile pic at the right-hand bottom.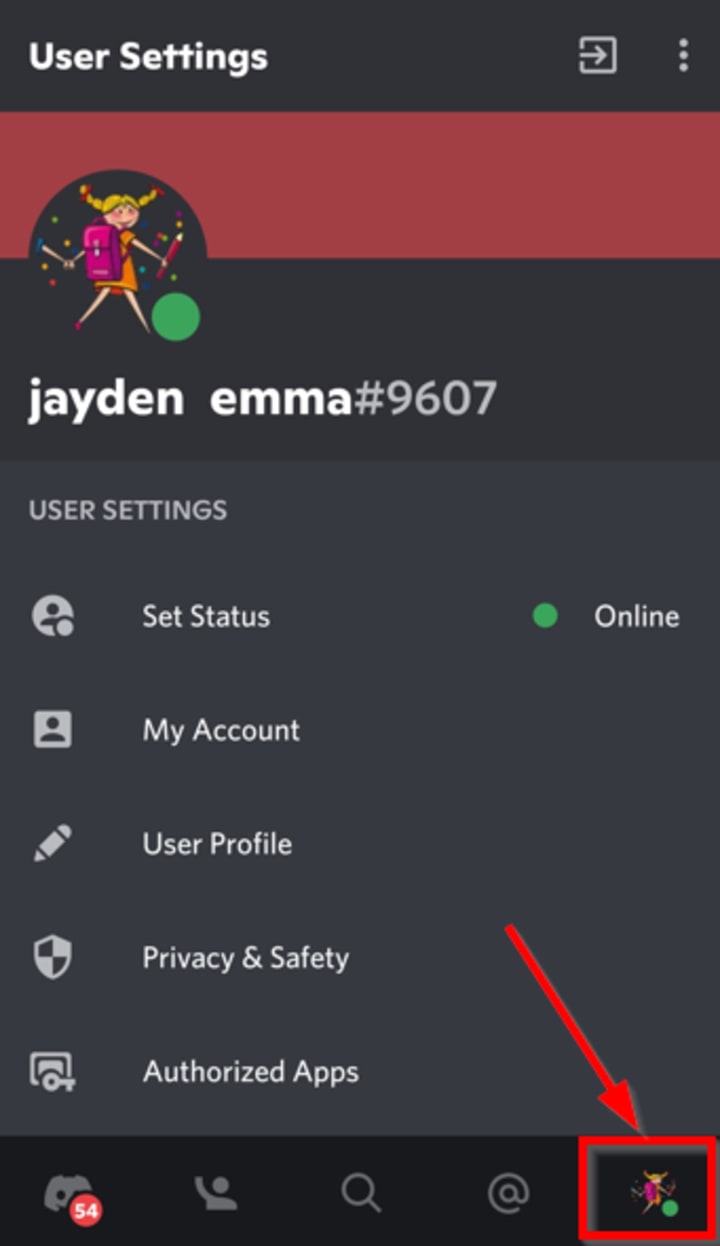 As you tap on the profile pic it will show you discord user setting, scroll down at the bottom, and select Appearance. In the appearance tab, you will see a theme section from which you can enable a light/dark theme.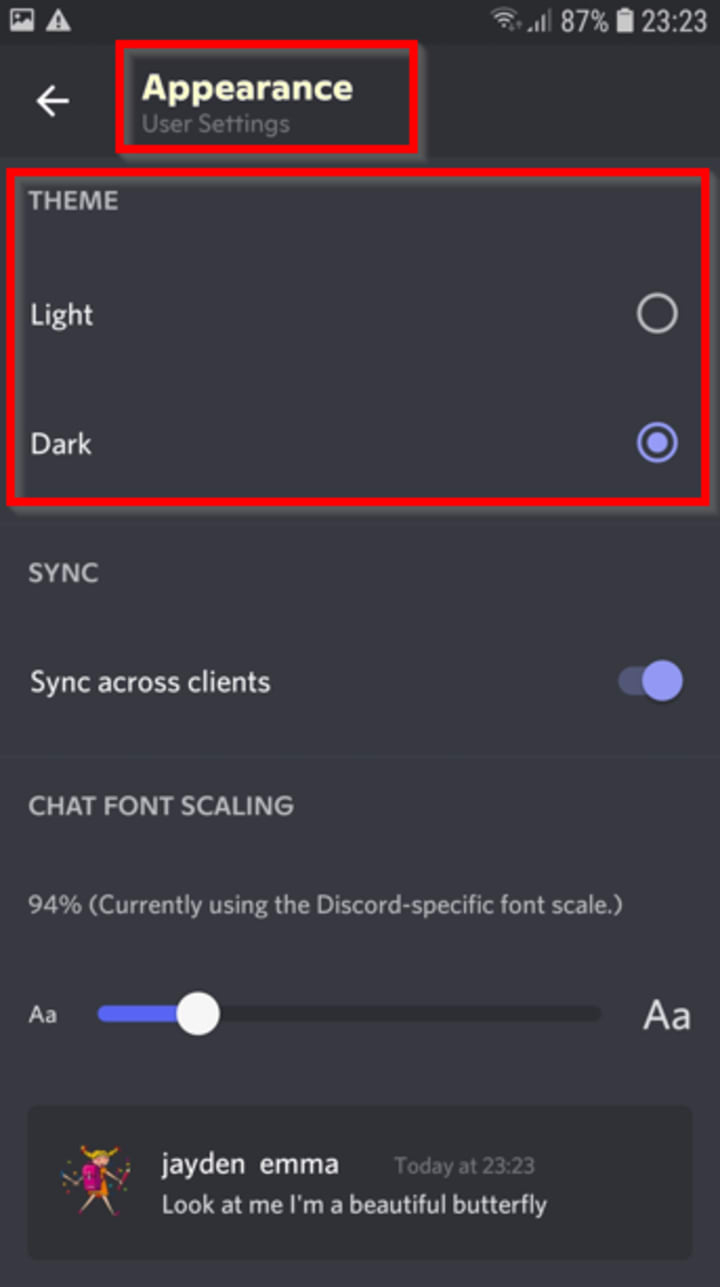 However, if you don't like light or dark themes and want to set cool and custom themes on a discord background. Then Keep Reading
How to Change Discord Background With Betterdiscord
To set a more advanced theme in your discord you have to use an add-on called betterdiscord. Simply download and install it on your PC.
You can download it From Here.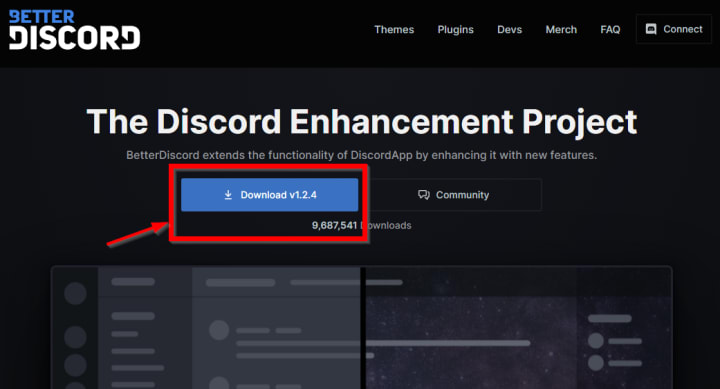 Installation of betterdiscord is not different simply proceed with the next button.
As you open the downloaded application, on the first pop-up window select "Install BetterDiscord" then click on Next.
And on the 2nd window select only on "Discord" as you see in the screenshot. Then Click Install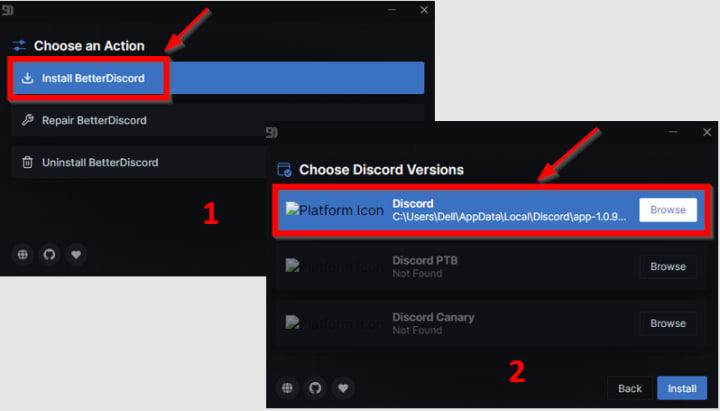 Great!
You installed BetterDiscord on your PC.
After installation, you will be able to see the betterdiscord section in your discord user setting. Go to the user setting by clicking the gear icon, on the left side navigation scroll down to the bottom.

But remember one thing, this will not be available if you are using Discord on the browser, you must have a discord desktop version.
You can download Discord from Here.
Now, to put an attractive and customizable theme on discord first download it from betterdiscord themes. There are thousands of colorful, customizable, and game themes available, so you can get it free by clicking the download button with each theme.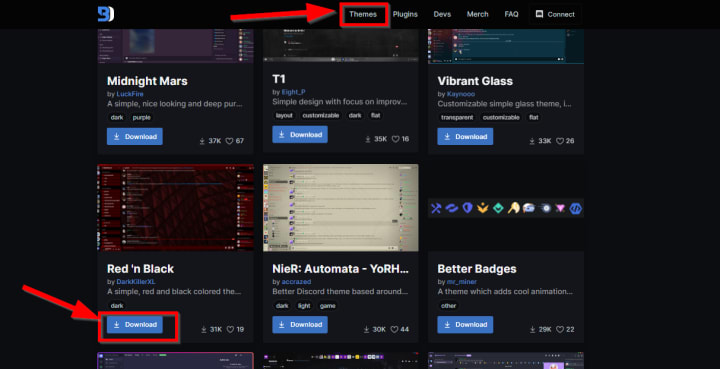 The downloaded theme is in the .cc file.
Now go to your discord user setting by clicking on the gear icon, in the left side navigation scroll down to the bottom, and select the "Theme" tab in the betterdiscord section.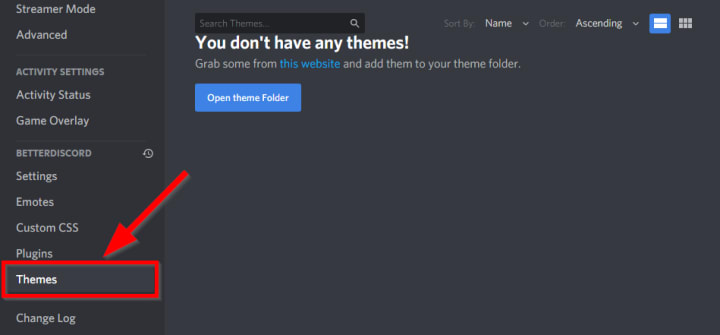 Now click on the blue button "Open theme Folder", it will open the themes folder automatically, drag downloaded theme in betterdiscord theme folder.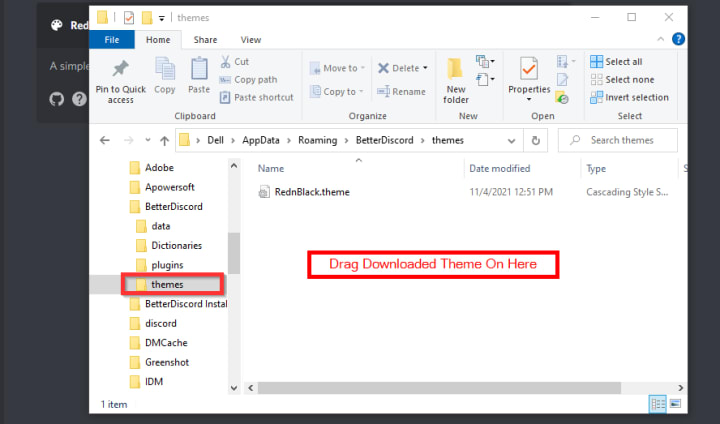 Once the theme is added in the Betterdiscord themes folder. Then, it's time to activate the theme, click on the toggle switch ON, and it will become activated.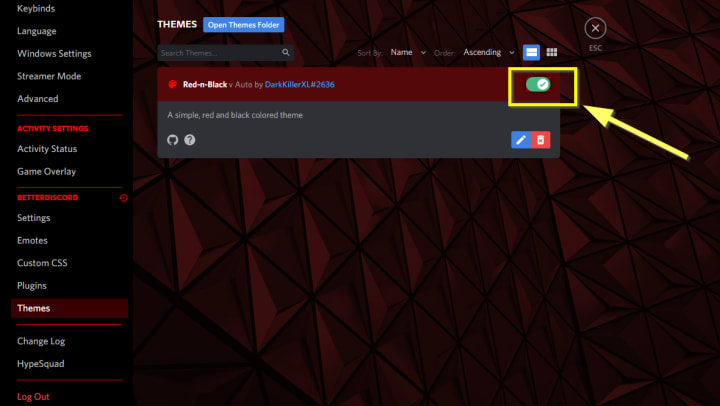 Once you enable the theme, your Discord will appear like this.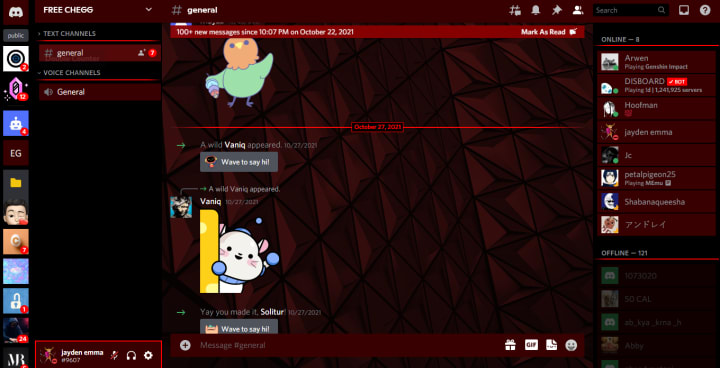 Super Cool Right!
You have now successfully changed the discord background. However, you can add another theme as well using the same method from betterdiscord. You will have multiple discord backgrounds added to the theme's menu, but you will only be able to enable one at a time.
To remove this theme from here simply click on the delete red box below the theme, and then you would have the default theme on your discord.
Customizable Themes for Discord
On the betterdiscord, you saw a lot of attractive discord themes, but you cannot edit these themes such as changing the color of some part of the theme or changing the font size of text, etc.
To find a customizable theme for discord you have to visit another website which is limeshark.dev, this is a great site and discord theme editor. This site has a bunch of themes, and also you can edit them such as text styles, fonts size, different colors, and even can add an animated GIF.
Once you visit the limeshark site theme editor, on the left side you will see editing tools, and the right side shows you the preview of your discord.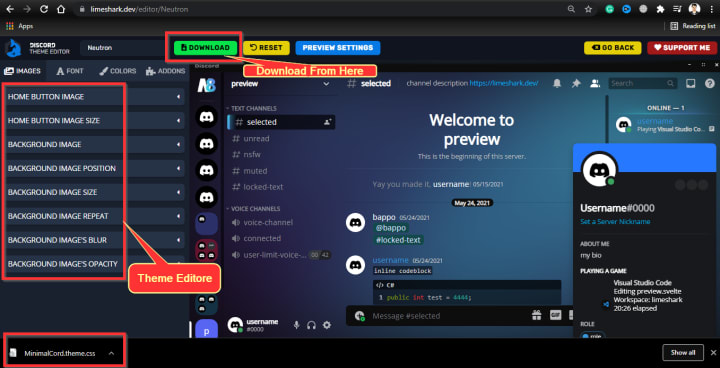 Is it possible to change the background of Discord on a mobile?
Once you change the discord theme in your PC desktop version, you won't be able to see that theme in the discord browser and mobile version. On mobile, you can switch between dark and light themes.
There are various apps that provide discord themes, however, they may be risky because they require discord usernames and passwords.
So, you can change discord background only on the PC desktop version safely.
I Hope This Tutorial Helps You!!
Read More Related Articles
How To Get Animated GIF Profile Picture Without Nitro