You've been standing around for a while now, catching fish after fish... when finally one of them has a little hat. A Legendary! Your heart starts to beat a little faster... you keep clicking to keep up with it and... it's gone. That was it, you have to wait until you catch it again. You will probably be off guard next time too. It's been a while now and you are starting to feel really frustrated...
If this sounds like you, don't worry, you are not alone. The fishing skill in Stardew Valley appears to be an all over least favourite.
Good news, everyone! I can help. I did some testing and experimenting to find out what works best and better yet, what might work best for you.
So let's get started, shall we?
The Legendary Fish
The Crimson Fish
The Angler
The Glacierfish
The Legend
The Mutant Carp
The Crimson Fish Location

Can be found in the Summer at Ocean, but only at the East Pier (as shown in the photo). You have to fix the small bridge first if you haven't done so already. The good news is that you can catch the Crimson fish at any time of day.
The Angler Fish Location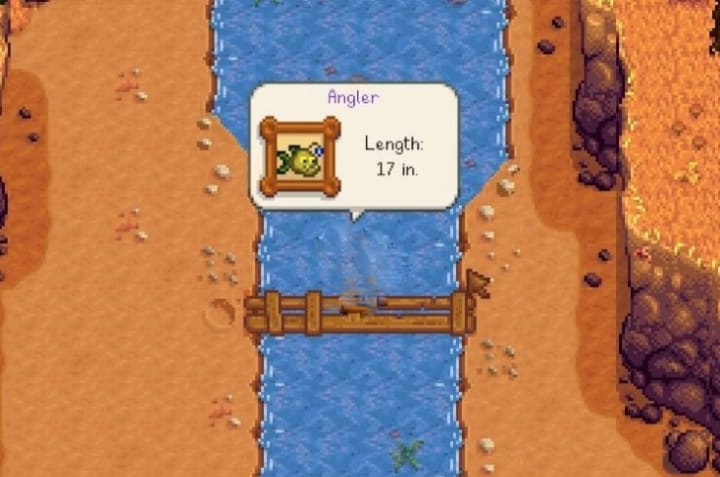 You need to have at least a level three in fishing to catch The Angler Fish. It can only be caught during the Fall and it appears to only spawn at one location.
The Glacierfish
You have to be level seven to catch the Glacierfish. It can only be found in Cindersap Forest and only during Winter. The good news is that you can catch it any time of the day.
Where exactly do you catch the Glacierfish?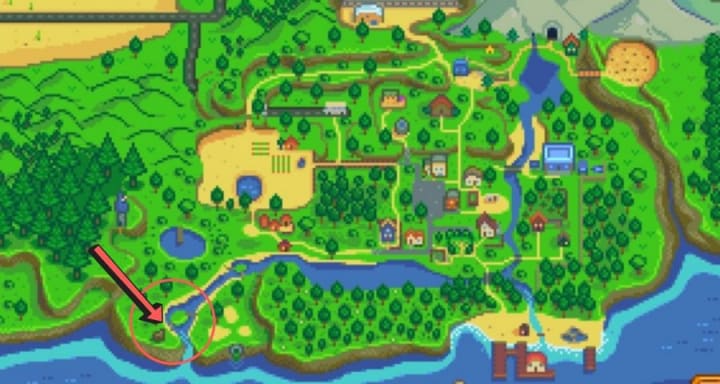 Cindersap Forest is the entire area south of your farm. However, the best place to catch the Glacierfish is just west of where the Spring turnips grow.
The Legend
You have to be at level 10 fishing in order to catch The Legend. If you aren't at level 10, you can eat Trout Soup to increase your level. It can only be found in the Spring at the mountain lake near the Quarry.
This is the recommended location to catch the The Legend.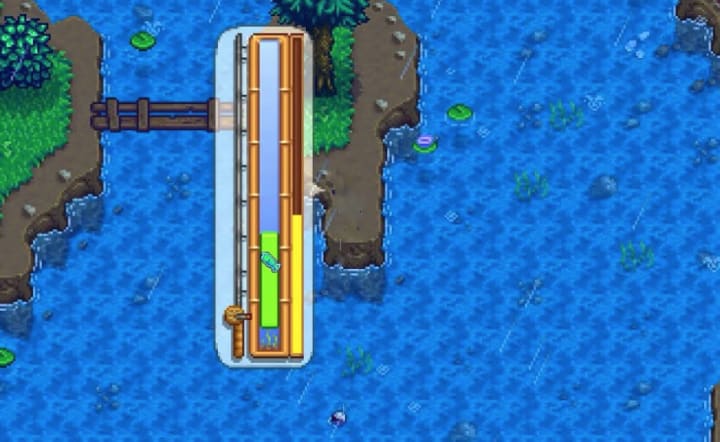 The Mutant Carp
The Mutant Carp can only be found in the sewers. However, the good news is that you can find it any season and at any time of the day.
You need access to the sewers first. If you don't have access yet you can get a "rusty key" by donating items to the museum.
This is where to catch the Mutant Carp.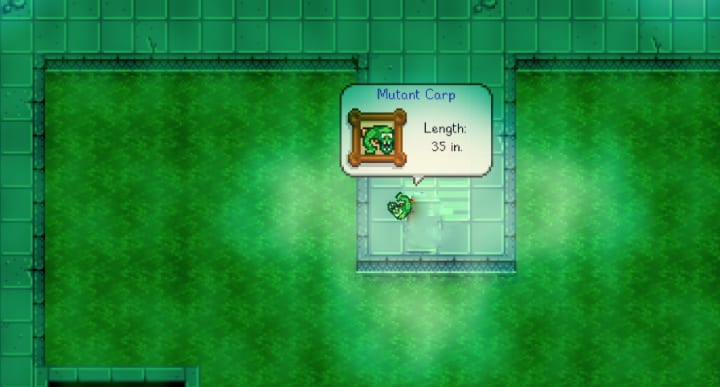 Tips
Turn the Sound On
Eat Trout Soup First
Use the Cork Bobber
Fast Travel with Totems
Take a break, try again later!
You can only catch Legendary Fish once!
It's true. Unfortunately, you can only catch each legendary fish once per save file. So don't keep your legendary fish in the fridge. You could accidentally use them in a recipe. Maybe give them their own chest.
Why is fishing useful?
Having a high fishing level will help you in a lot of events. Fishing is also one of the fewer things to do in winter. As frustrating as fishing van be at first, it's one of the main things in the game and you don't want to miss out.
Thank you!
Thank you for reading my list! I hope this helps you catch the legendaries. Just remember, if you get frustrated... just take a break and try again later. You can do this! If you want to read more about me, just scroll down a bit for some bonus content! If you want to send me a message, my contact info is just below, too!

Hello. Nice to meet you! How are you? Hmm... this feels like a really one-sided conversation... why don't you follow me on social media so I can get to know you, too!
About the Author
I started blogging about two years ago and my collection of blogs and articles is getting pretty impressive. I've taken online classes for writing and even some classes about the art of blogging itself. It would be really awesome if you join the adventure and maybe even help me think of what to write about next. If you would like to submit some feedback or ideas, you can always tweet me on twitter.
Any chance you help out a poor student?
Er... ummm... this is awkward. So it turns out writing doesn't bring in the cash. There is a donate option at the bottom of this page and every dollar counts. No pressure... just thought I would mention. Thank you either way! If you can't donate, sharing one of my blogs on your Facebook or Twitter also helps, too.