Geek Spotlight: Naoise O'Hare
One-on-one interview with the Ireland-based video game nerd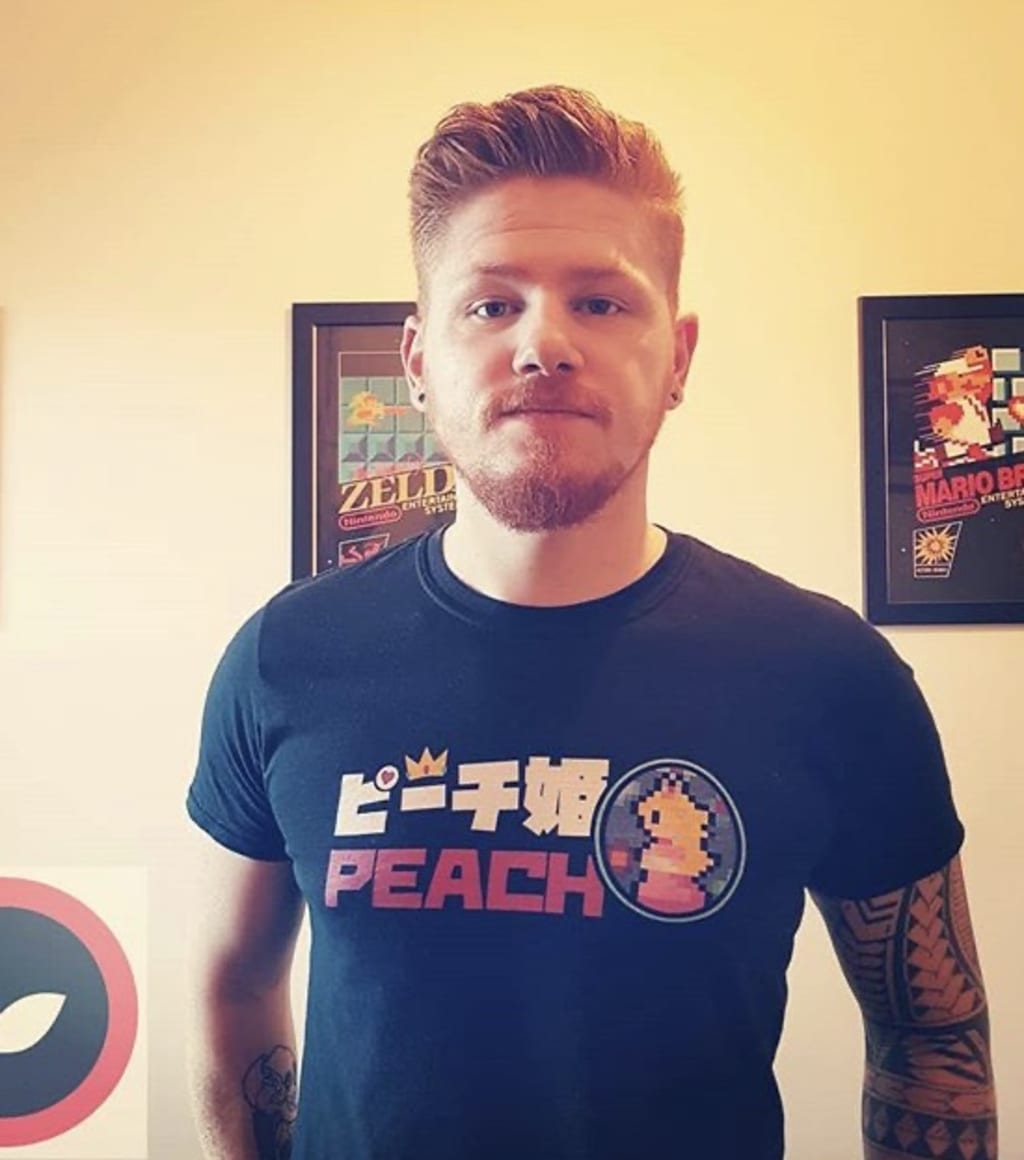 Do you love retro gaming? If the answer is yes, you're in luck. Recently, I've had the opportunity to interview Naoise O'Hare. Based out of Dublin, Ireland, his love of retro games goes deeper. His video game collection would make everyone's jaws drop. With 24,000 followers on Instagram, Naoise's posts are always exciting to see and I love the Atomic Purple Game Boy Color that he has. Enjoy my interview with him down below.
MWP: How long have you been collecting retro games? 
NO: I have been collecting retro games for about 6 years now. 
MWP: What made you become interested in retro gaming to begin with?
NO: I was at a friend's house one day and he had a small collection of retro games. As soon as I started looking through his collection of Super Nintendo games, the nostalgia hit me and I was hooked. I must not have shut up talking about it for the next few weeks as my birthday rolled around and my girlfriend surprised me with a Super Nintendo and two games: Super Mario Kart and Lemmings. After that, I was completely enamored with all things retro. I embarked on a journey to collect and play all of the games from my childhood: a journey that continues to this day. 
MWP: I've been following you on Instagram for a long period of time. Do you have any YouTube gamers that you look up to as inspirations? 
NO: The person I have watched the most over the years is a YouTuber called Nintendo Collecting, but around the time, I started watching his YouTube. He went by Lithium017. Not only does Lithium have an amazing collection, but he also has a series of videos called "Collecting Tips 101", which is 101 different videos, each with a different tip for a budding collector, such as myself. These collecting tips helped out so much over the years and I still go back to those videos today. 
I have discovered so many cool YouTubers over the years, such as The Happy Console Gamer, All Cast Irish Gamers, Jacksepticeye, Finn Gamer, Gaming Historian, Karcamo Gaming, Retro Thunder, The Republic of Players, The Video Game Project, Nintendo Stories, and so many others. I think it's safe to say I enjoy watching YouTube videos.
MWP: The Atomic Purple Game Boy Color that you own is amazing. What are some of the games that you play on there the most?
NO: Definitely Pokémon Blue & Yellow. I think they are the two Game Boy games that I have played the most over the years. Recently, I played through The Legend of Zelda: Link's Awakening on the Game Boy and it was absolutely brilliant. 
MWP: You being from Ireland, what's the retro gaming community scene like down there? Is it more positive, active, or both? 
NO: The retro community here is great and I have gotten to know a lot of wonderful people through it over the years. 
MWP: Just curious: how many games in all do you own? 
NO: I have actually downsized considerably over the years. When I started collecting, I would buy anything and everything, which led to me amassing a collection of games that I would never play. So I decided to make a change and sell off a large portion of my collection that I had no interest in anymore and only focus on games that I knew I would actually play. Now, I take my time when thinking about getting a new game, do some research on it, and maybe ask some friends online who I've seen post about certain games I might be thinking of getting to get their opinions. I find this kind of collecting far more rewarding than just buying games for the sake of sitting on a shelf. Sorry, I just realized that I have been rambling here and haven't answered your question. Honestly, I don't know how many games I have. I'd say my collection is more meaningful than massive these days. 
MWP: If you had some advice to those who might be interested in collecting retro games, what would it be? 
NO: Have fun with it, play, and enjoy the games that you collect. Don't be in a rush to build a huge collection over night. Go for games from your childhood. Nostalgia is a wonderful thing. If retro games are completely new to you, then go with the classics such as Sonic The Hedgehog, Super Mario Bros, and The Legend of Zelda games. They are classics for a reason. 
Be sure to follow Naoise on Instagram @retro_gamer_ireland. Check out his amazing retro game collection.
I'm now on TikTok: @thecosplayerfromtexas. I'm always in need of new followers. Mention that you've found me on Vocal and I'll follow back. Please check it out and enjoy my videos. Also, be sure to follow me on social media. The info to all of my social media pages can be found in my bio. If you enjoyed any of my articles, including this one, please feel free to send me a one-off tip, which is located at the end of every article. No tip is ever too big or small. It'll help me and other Vocal content creators to write better stories. Lastly, I encourage everyone to join Vocal+, a premium membership for Vocal content creators like myself to write better stories, connect with creators, and a lot more. So be sure to sign up for that membership and support your favorite Vocal content creators. Thanks in advance for your support of me and hopefully, I'll see you on social media.