Desmond "Etika" Amofah Is Dead at 29 [1990 - 2019]
The Official Check-Marked Twitter Account of the NYPD announced his death at 9:38 AM on June 25, 2019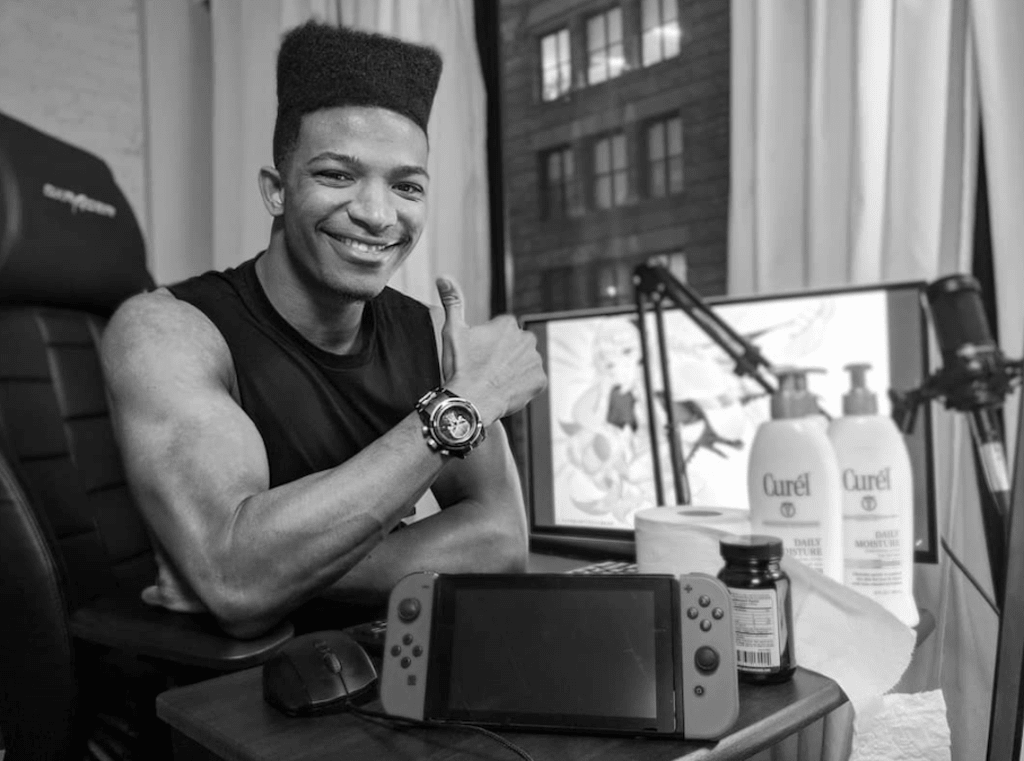 Written by Adam D. Magdaleno
Tuesday, June 25, 2019
This morning at 9:38 AM. The Official Blue Check-Marked Twitter Account of the New York City Police Department announced that Desmond Amofah, also known as Etika, is dead at 29. He did not leave behind a partner, spouse, or child. But he left behind a large fan-base and family who are no doubt devastated today after their worst fears became reality. Etika was a moderately popular Video Game Streamer and live streamer, and was certainly the most popular in the town he lived in from his birth to his death, Brooklyn, New York. Desmond started his YouTube channel in 2012, and had reached 800,000 followers on YouTube today. Desmond never showed signs of mental health problems on-screen until the last eight months of his life where he began concerning his viewers and fans with supposed "fake stunts," and cryptic messages on his Twitter and social media outlets, peaking with Etika getting arrested live on Instagram Live for yelling random things from his apartment window onto the busy street below. Then out of nowhere on Thursday June 20, a video was uploaded on his other YouTube Channel that seemed like a suicide note. Fans became concerned, others thought it was another "fake stunt" for attention. Then things took a turn for the worst on Saturday June 22; the NYPD revealed that they found Etika's personal belongings on The Manhattan Bridge last Wednesday. Finally on Tuesday morning, June 25, The NYPD confirms everyone's fears that Desmond is dead. Hours later, major news outlets began reporting his death.
An excerpt from CNN:
"A body pulled from the East River has been identified as that of missing YouTuber Desmond Amofah, better known by his online name, Etika, New York police said Tuesday.The body was recovered Monday near the South Street Seaport in Manhattan, authorities said."
We saw the signs of mental illness over the past six months. People tried to tell Desmond to seek help, sending him support and messages over Twitter, but Etika did not listen, and did not seek help. He even seemed to be in denial that he had mental illness, and said that he was just faking it. Now we know that it was real. If you or anyone you know needs help. Please seek it. I've provided links below to the national suicide prevention hotline. Please seek help, and encourage others to seek help before it's too late and something tragic happens. Desmond Amofah lives on in spirit, and in the media he left behind that people loved and connected with. His fans are truly shocked and heart broken today. Please spread the word on mental health awareness.
Fans and Other YouTubers talk about Etika's passing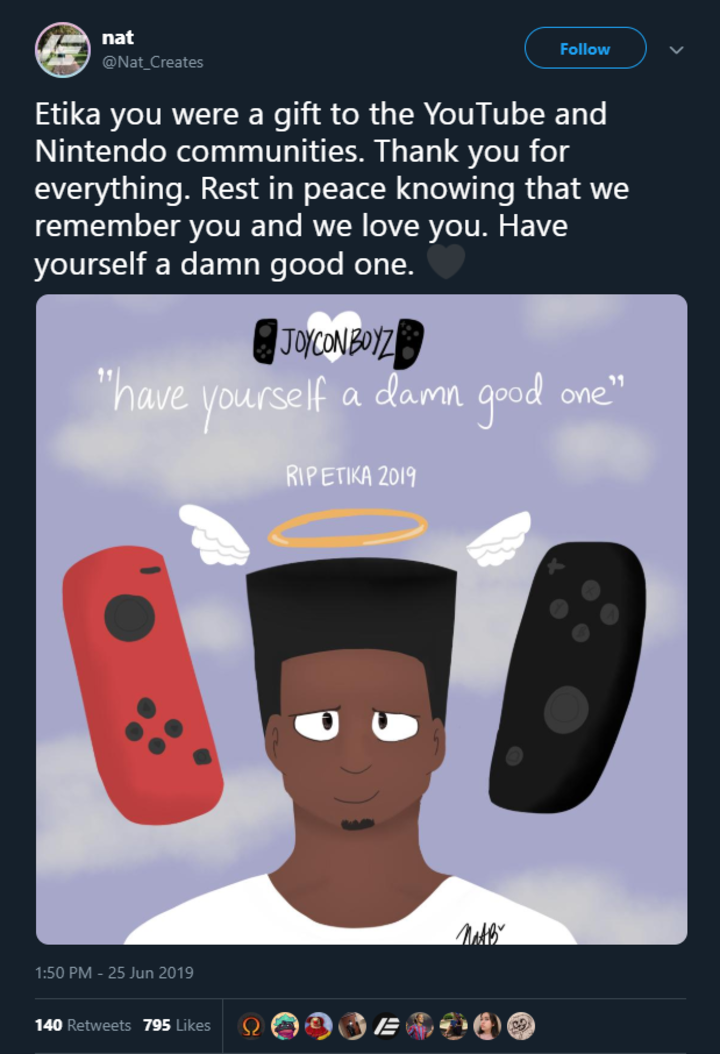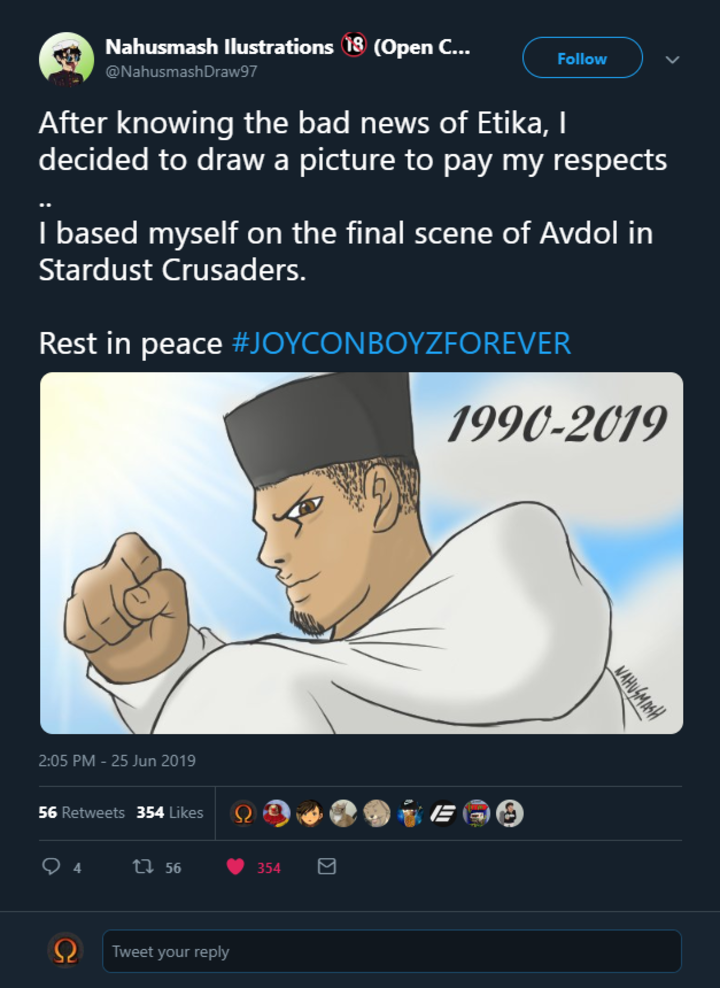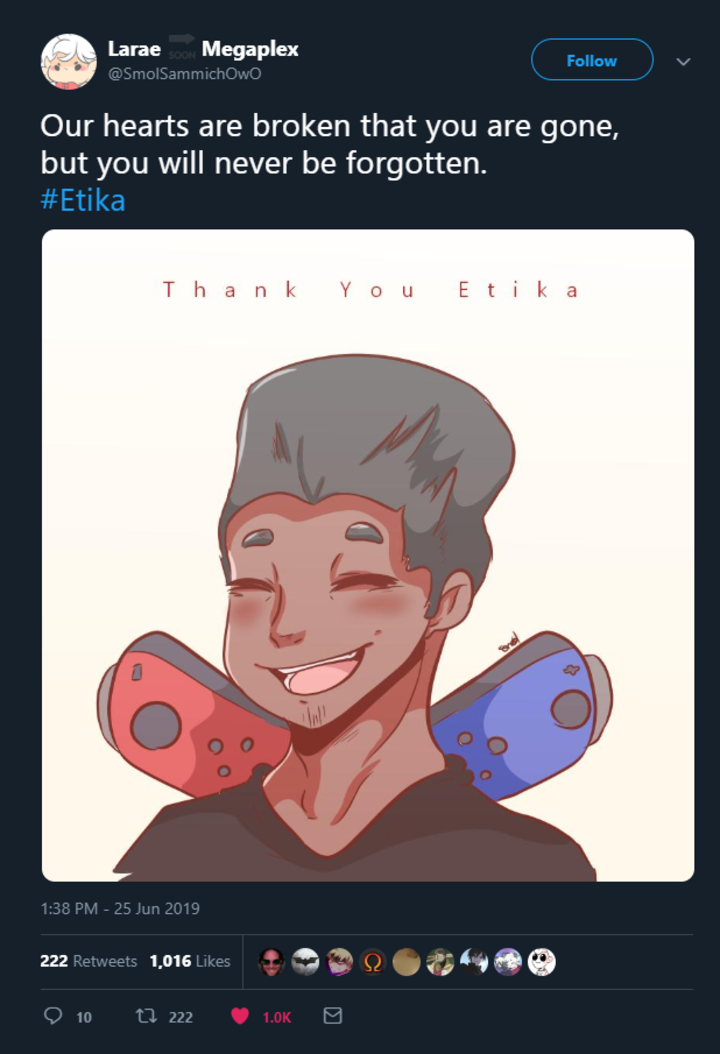 Ice Poseidon says,
"RIP Etika. This is hard news to hear. Ever since I've been streaming on youtube I've definitely looked up to Etika and as one of my only peers in the scene. The couple times we've hung out he was ways so full of life as well, and that's how I'm going to remember him."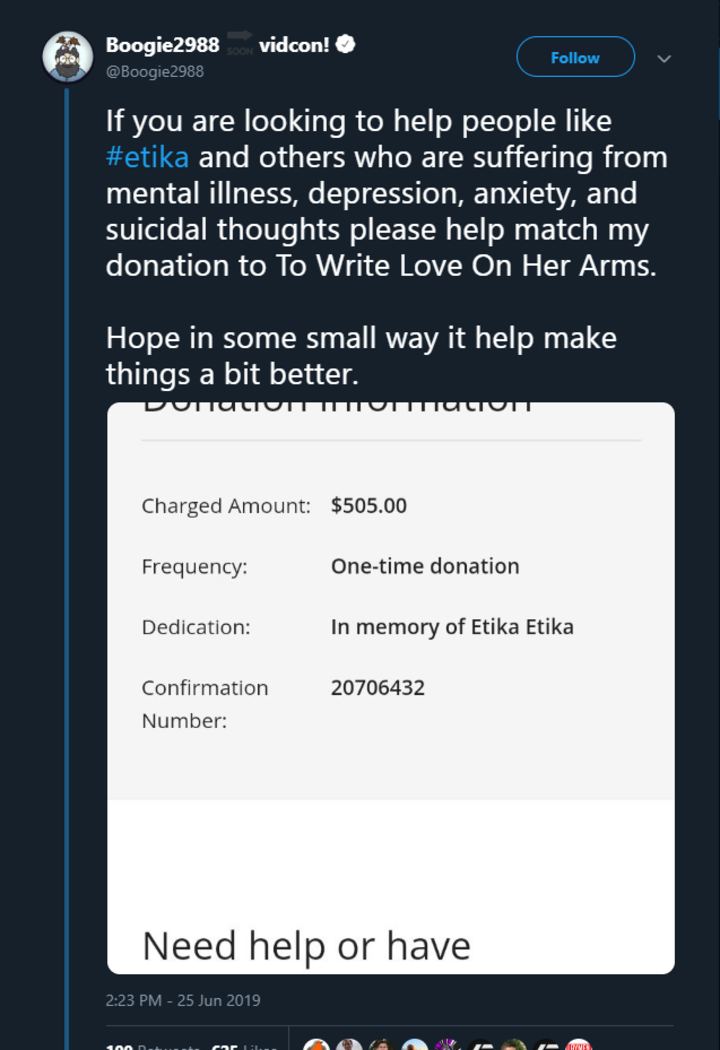 Boogie2988 says,
"If you are looking to help people like #etika and others who are suffering from mental illness, depression, anxiety, and suicidal thoughts please help match my donation to To Write Love On Her Arms.Hope in some small way it help make things a bit better."
Etika's Final Tweet Before Suicide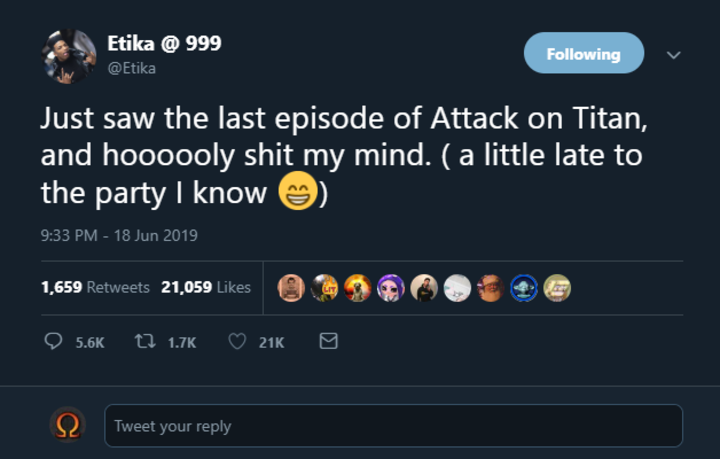 Etika's final tweet:
"Just saw the last episode of 'Attack On Titan', and hooooly shit my mind. (A little late to the party I know)"
The National Suicide Prevention Lifeline is a national network of local crisis centers that provides free and confidential emotional support to people in suicidal crisis or emotional distress, 24 hours a day, 7 days a week. We're committed to improving crisis services, and advancing suicide prevention by empowering individuals, advancing professional best practices, and building awareness. We can all help prevent suicide. The Lifeline provides 24/7, free and confidential support for people in distress, prevention, and crisis resources for you or your loved ones, and best practices for professionals.
We all experience emotional ups and downs from time to time caused by events in our lives. Mental health conditions go beyond these emotional reactions, and become something longer lasting. They are medical conditions that cause changes in how we think and feel, and in our mood. They are not the result of personal weakness, lack of character, or poor upbringing.
With proper treatment, people can realize their full potential, cope with the stresses of life, work productively, and meaningfully contribute to the world. Without mental health we cannot be fully healthy.
Yet, understanding mental health isn't only about being able to identify symptoms and having a name for these conditions. There is a complicated system involving local communities, the federal government, research institutions, private companies, and other pieces that are all trying to fit together.
Each piece contributes to our understanding of mental health—if one is missing, the picture isn't complete.
celebrities