5 Free Roll20 Items to Amp Up Game Night
Use these free Roll20 items to ✨ add a little spice ✨ back to your game night.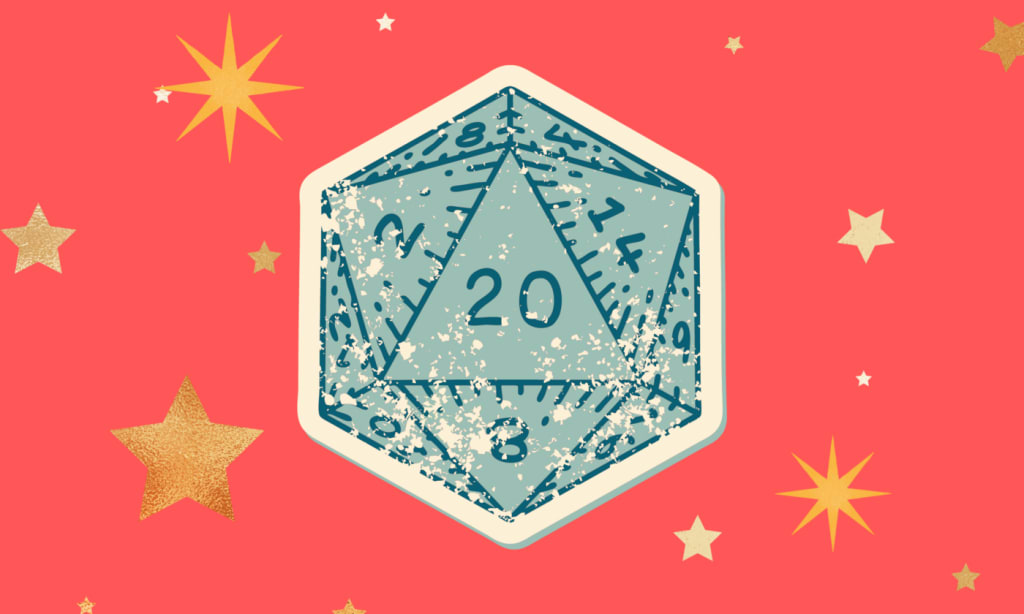 Check out these 5 free Roll20 items to add to your next game. Photo Credit: Author
Is your game night is getting a little boring? Maybe you want to try a new tabletop RPG, but don't want to invest the time in creating everything.
The modules give your GM a break, since they provide a streamlined set up process, with tokens, maps, handouts, and instructions.
Try these free Roll20 marketplace items that are all full integrated with the virtual table top (VTT).
Vampire: The Masquerade — Auld Sanguine
The Master's Vault
Burn Bryte Safety Cards
Blerdcon Character Set
Mega Maps Basic Sea Pack

Vampire: The Masquerade — Auld Sanguine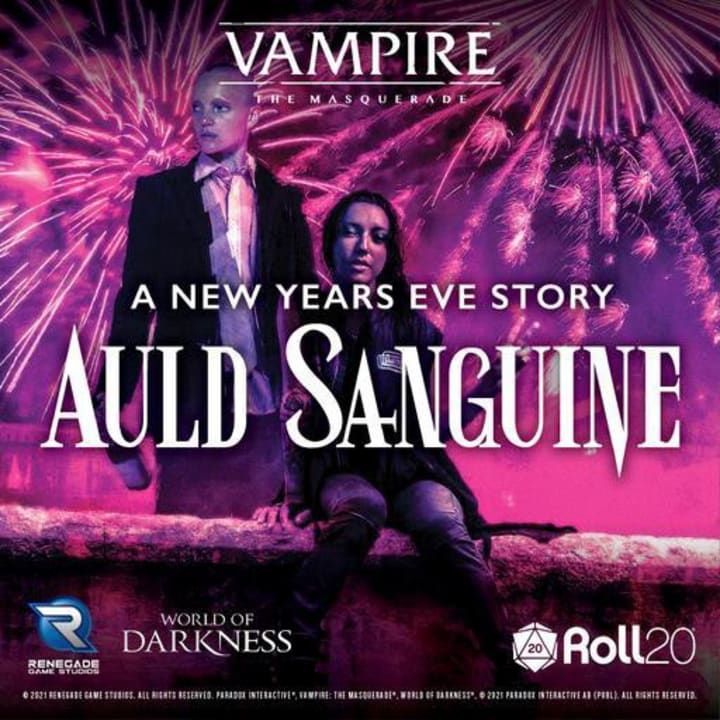 Ring in 2022 with a Fang!

New Year's Eve. You've been invited to a party to talk to Isabella, a friend of a friend. She's being harassed by someone who knows too much about vampires. Can you deal with this last piece of business before the ball drops at midnight?
Pick up a brand new vampire module for your next game night. Vampire: The Masquerade — Auld Sanguine works best for 4–6 players.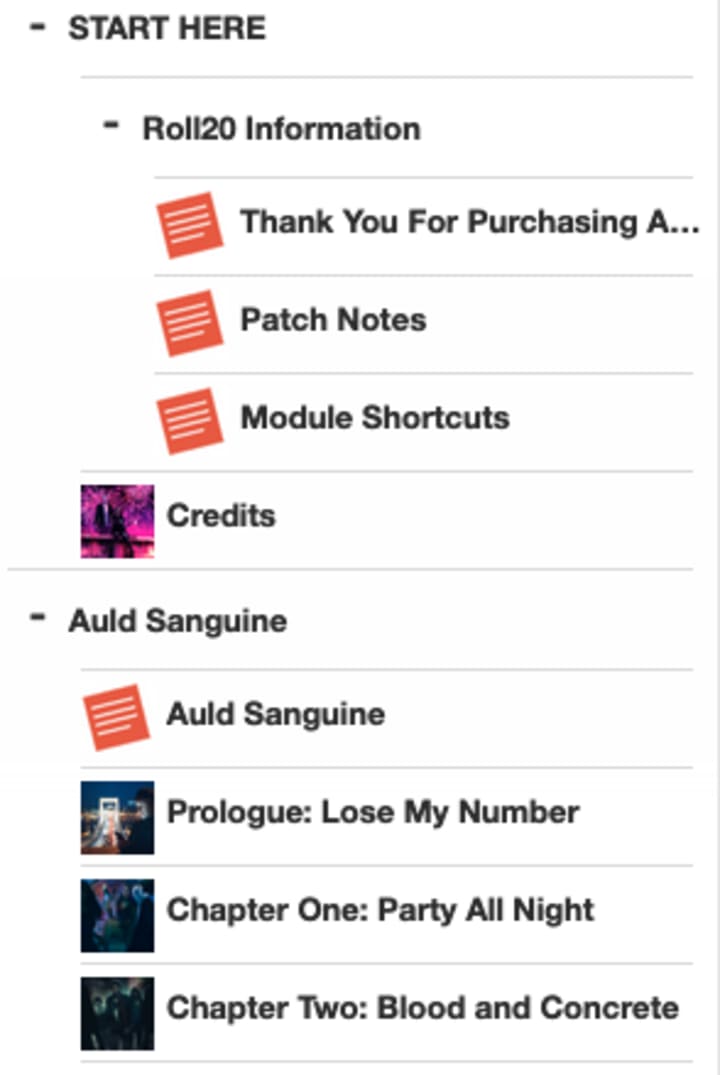 This Vampire module is integrated with Roll20's virtual tabletop. This means that with one click, this interesting one-shot is ready to play. The module comes with:
the virtual compendium
pregenerated characters and tokens
All of the necessary handouts, GM notes, and instructions
This is not a map heavy module.
If you're interested, here's a game recap of Auld Sanguine by Voivode Mekhet.

The Master's Vault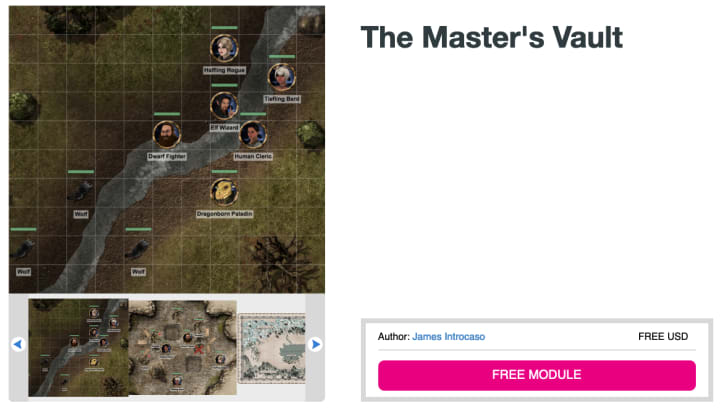 The Master's Vault is a self-contained module built off 'the SRD5 Open Gaming License for the world's most popular tabletop roleplaying game.'
This module is designed with first-time players in mind, and makes a great starting point for a new GM.

The Master's Vault comes with seven ready-to-play maps, six pre-generated characters and their tokens, handouts, monsters, and a starting guide. It uses the D&D 5th generation character sheet, and has access to the SRD5 licensed D&D compendium.

Burn Bryte Safety Deck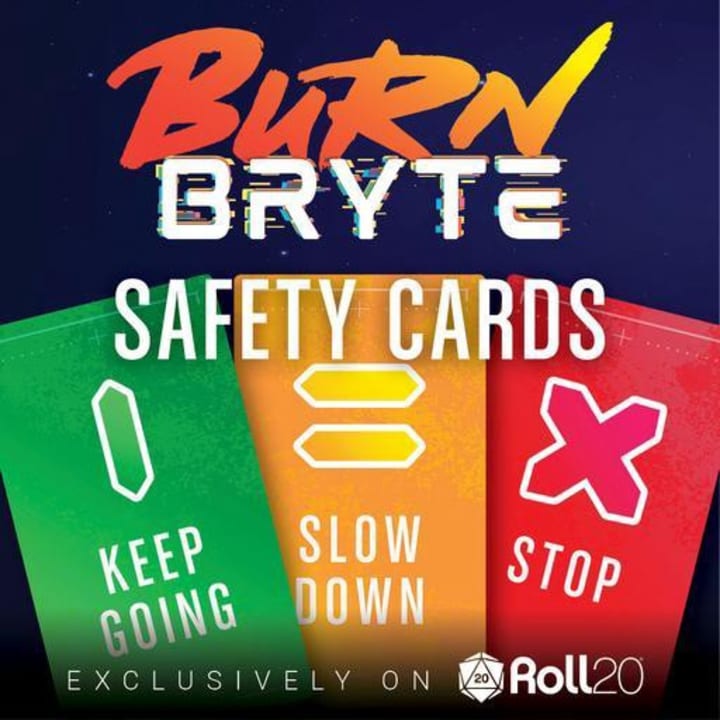 Make sure your players feel safe and comfortable with the Burn Bryte Safety Card Add On. A free game add on available to all users.
This safety deck allows for anonymous feedback when a topic has gone too far for comfort. The cards can be played at anytime, without knowing who played them.
The unlimited deck includes three card variations:
Keep Going (Green)
Slow Down (Yellow)
Stop (Red)
The green Keep Going card is used to show that the topics at hand do not bother you, and that you're good to continue playing. This card is most often used after another player has played a Slow Down or Stop, and is another way to allow anonymity when dicussing lines.
The yellow Slow Down card is used to show that a player is happy to continue playing, however they'd like to not go any further in discussion. So, if a player has arachnophobia, maybe they're fine with fighting the spider boss, but they aren't ok with a detailed description of baby spiders crawling over their body.
The red Stop card means stop. Somewhere in the story, conversation, descriptions, etc. a line has been crossed for a player. Playing this card puts a complete stop to the game.

Blerdcon Character Set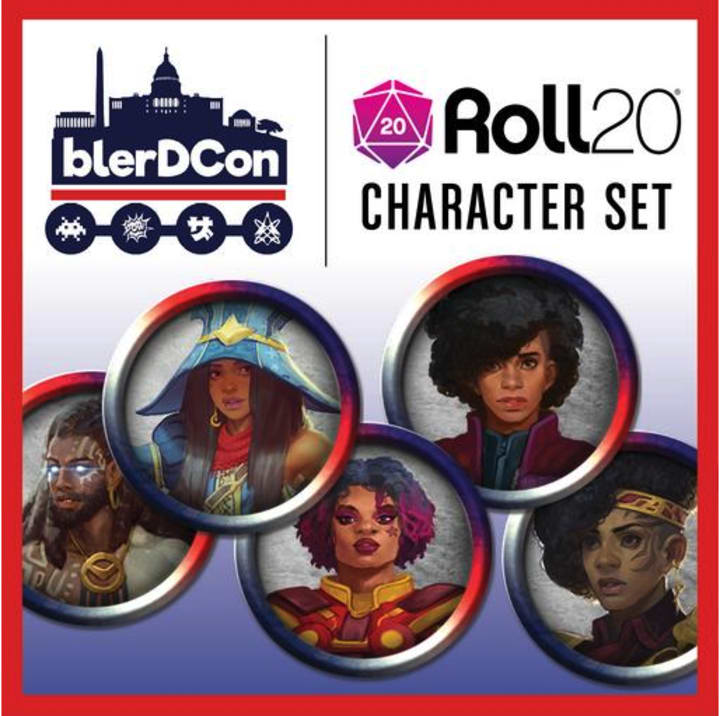 I cannot believe this set is free.
This is one of the prettiest token packs available on Roll20, and for some reason, it's offered for free.
These are some of the most diverse character designs that I've seen, and every one of them is gorgeous.
The Blerdcon Character Set includes 30 pieces of art for 15 different character designs.
It includes both a token, and a full body piece of art for handouts for each character design.

MEGA MAPS Basic Sea Pack
Building maps is time-consuming, regardless of if it's for an in-person game, or a virtual game.
This free Mega Maps Basic Sea Pack by Saul Wynne comes with eleven map tiles to create the perfect sea-themed map. Since the map tiles are modular, you can use them multiple times, in different ways on the same map.
While Saul doesn't have a video showing off this particular free map tile pack, he does show off some of his mega maps on YouTube.

Monthly Bonus Items for Pro Members:
Don't forget that pro members get a free item every month through Roll20 Reserve, but you have to claim it monthly.
Reader insights
Be the first to share your insights about this piece.
Add your insights