What Happened to the Sexiest Woman Alive Award
Great success, failed attempts, and the cut-off
By Esquire - Esquire (Feb 1961) on Esquire Classic, Public Domain, https://commons.wikimedia.org/w/index.php?curid=81249421
I recently wrote a story about the Sexiest Man Alive Award by People Magazine. While writing, it crossed my mind: What happened to the Sexiest Woman Alive? I knew it existed, though I hadn't heard about it in a while. So I went on a quest…
Who initiated the Sexiest Woman Alive Award
At first, I thought People Magazine ran the Sexiest Woman Alive Award. And they did. But not the one I was remembering. People only gave out the Sexiest Woman Alive title once, in 2014. The winner was Kate Upton. I guess it didn't turn out the way People had hoped. After all, the male counterpart was pretty successful and still is today. There was a different reason for the failure, however.
So, what did I remember? I looked further. I found the Sexiest Woman Alive award by Esquire Magazine. Yes, that's it. This had been the counterpart to People's Sexiest Man Alive title since 2004. Keep in mind, the men date back to 1985.
History of Esquire Magazine
I have never read an Esquire issue, but the magazine has quite an interesting history, I learned. It was founded way back in 1933 as an offshoot of the trade magazine "Apparel Arts". Another famous men's magazine you have undoubtedly heard of, Gentleman's Quarterly or "GQ", was owned by the same people in the mid-1900s.
Esquire gained success during the 1940s (as well as a lot of controversies) with the popularity of the Petty Girls and Vagas Girls among US armed forces during World War II.
During the 1990s, Esquire - and the magazine industry as a whole - faced a major decline in circulation. That led to the hiring of a young new editor-in-chief David M. Granger in 1997. Throughout his reign, Esquire received many awards, attracted numerous famous writers and photographers, and became a household name all over the world. The first Sexiest Woman Alive was crowned in the midst of his time. And Esquire hit it out of the park with many of their issues featuring the Sexiest Woman Alive.
The first Sexiest Woman Alive
A little background: The Sexiest Woman Alive arose out of the annual "Women We Love"-series by Esquire that dated back to 1988, initially titled "Woman of the Year". Shortly after its introduction, the Sexiest Woman Alive had become the dominating story of the issue, as Wikipedia describes it.
In 2004, the first-ever "Sexiest Woman Alive" was crowned by Esquire. People's issues about men had already gained major success in the preceding decades, since 1985.
Who was the first woman to win it? It was a young and absolutely stunning actress by the name of Angelina Jolie. A great pick. She had starred in two Tomb Raider movies and was getting immensely famous. To this day, I think of her as one of the all-time most beautiful women in Hollywood. Needless to say, that first issue became a hit. Just to reference: Sexiest Man Alive winner 2004 was Jude Law.
In its second year, 2005, the title Sexiest Woman Alive was awarded to Jessica Biel, at the age of 23.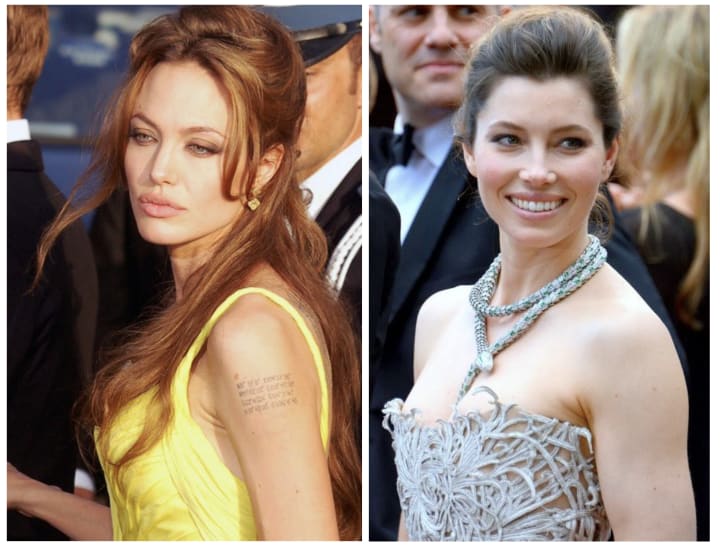 The most popular Sexiest Woman Alive
There's only one woman in Esquire's history that received the Sexiest Woman Alive honor twice, in 2006 and in 2013. With that, she's de facto the most popular Sexiest Woman Alive. Also, the youngest at 21 in 2006. Scarlett Johansson.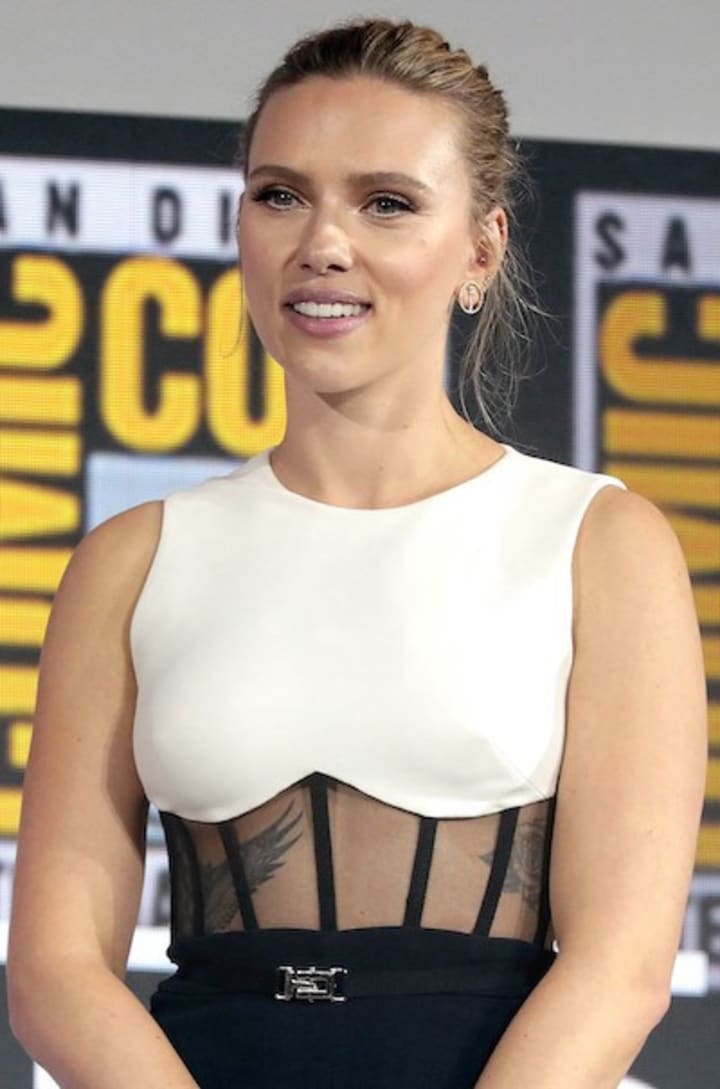 Better than the Sexiest Man Alive
People Magazine had a glaring issue that emerged pretty quickly in their annual Sexiest Man Alive award, one that we're all too familiar with. You know what it is, but if you don't, read my article on the Sexiest Man Alive.
In that respect, Esquire did better than People Magazine. They had a couple of decades to learn though. In year five, Esquire selected Halle Berry as Sexiest Woman Alive 2008. A breathtakingly gorgeous actress at the age of 42. No one deserved it more that year.
This demolished two previous… let's call them shortcomings: For one, a black woman finally won. And secondly, a woman over 40 took the trophy (well, imaginary trophy). 3 of the 4 previous ladies had been in their 20s.
I'd like to give credit where credit is due. Esquire managed to hand out the award to a South African lady in 2007, the year before Halle Berry won. People, in their first 10 years, had merely selected one non-American man, and only a handful followed. That woman in 2007 was Charlize Theron.
Through the years
Furthermore, Esquire improved on those shortcomings in the following years. Within the next 5 issues, they had selected an English winner in Kate Beckinsale 2009, with Rihanna another black woman in 2011, and a Ukrainian actress in Mila Kunis in 2012.
In between, the 2010 winner was Minka Kelly. Following Mila Kunis was Scarlett Johansson in 2013 for the second time, as I mentioned earlier. She preceded Penélope Cruz in 2014, another non-American winner over 40. 
11 women had received the title up until 2015.
The last Sexiest Woman Alive
In 2015, after the selection of the 12th winner, Esquire cut-off the Sexiest Woman Alive award. It hasn't been featured again since. A surprising decision. The magazine issues with the most beautiful woman from show business had always been hits.
The last and worthy winner, in my humble opinion, was the star of one of the most popular TV shows on the planet: Emilia Clarke. She will forever be known as the last Sexiest Woman Alive winner. Well, that might sound a little too dramatic, but I'll go with it.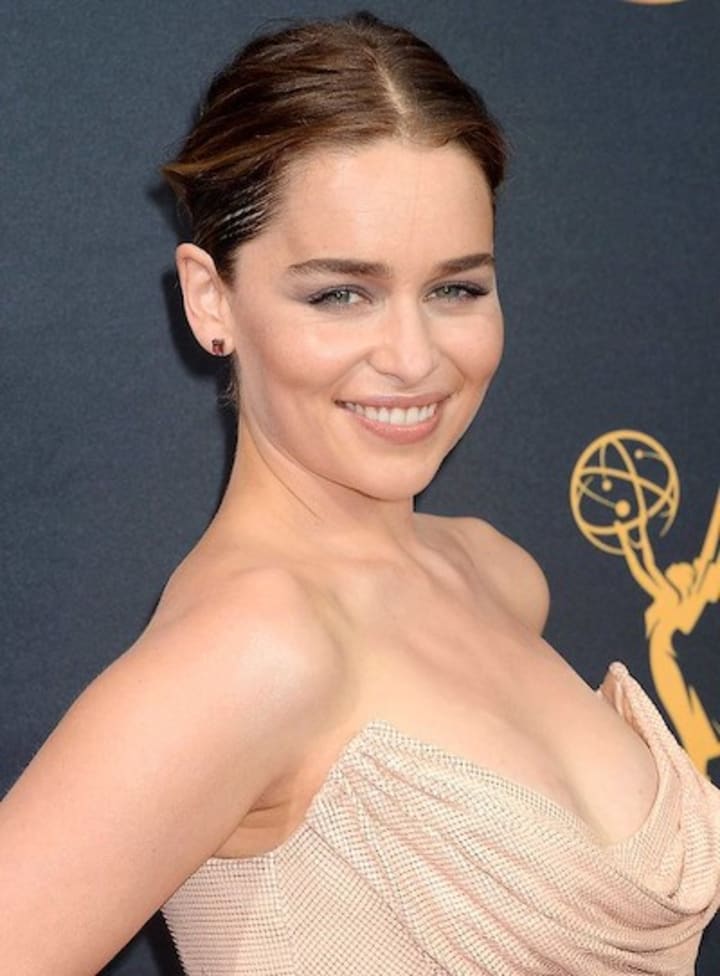 The aftermath
Coincidently (or not), soon after Esquire cut-off the Sexiest Woman Alive award, Harvey Weinstein kicked off a massive media explosion about sexual harassment, gender inequality, and misuse of power that lead to the #MeToo movement, and numerous similar ones thereafter. Esquire may have cut it off at right time. Sexiest Woman Alive award just doesn't sound right in times like these.
Navigate the online world with me. Sign up for my newsletter! It's free and priceless ;-)