The Story of King Henry VIII
Britain has had its fair share of crazy royals in the past, but none come close to the infamous story of King Henry VIII and his 6 sorry wives.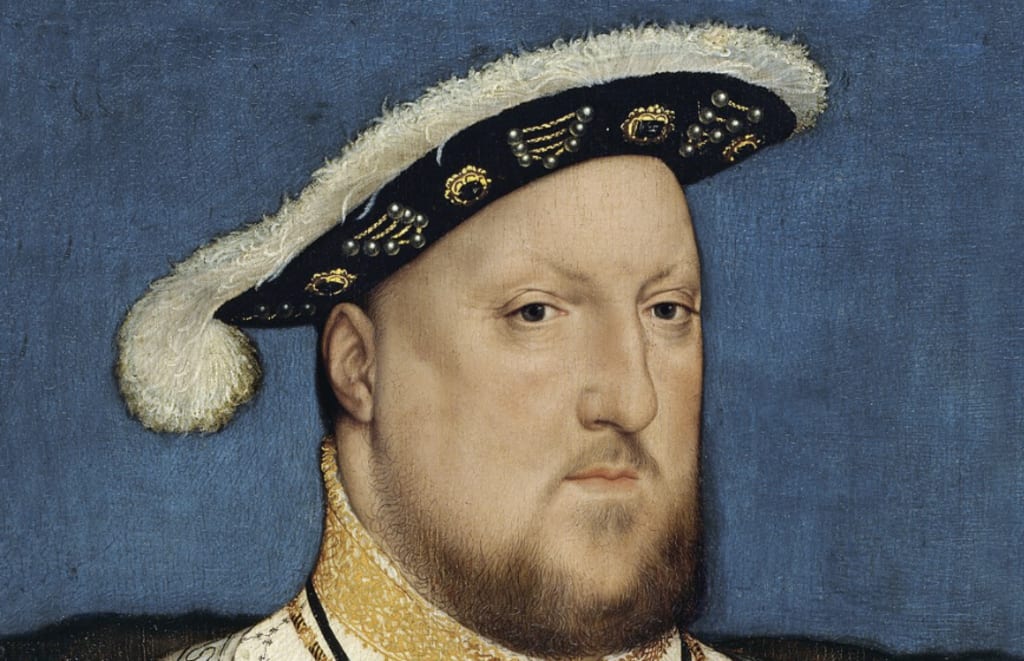 In England, there is a famous rhyming song that we learn at school that reminds us of the story of King Henry VIII. It goes: Divorced, Beheaded Alive, Divorced, Beheaded, Survived – referencing the six wives that the king had during his life. This is an integral part of British history and always comes up in tests while at school. It's just something you need to know here in England. If this is the first you are hearing of the infamous British king, then look no further. Here is an account of Henry VIII, king of Britain.
Who was King Henry VIII?
King Henry VIII ruled England for 36 years between 1491 and 1547, overseeing the Protestant Reformation in the United Kingdom. He famously married six wives in his quest for political alliances, marital joy, and a healthy male heir. His determination to divorce his first wife without the Pope's sanction led to the formation of the Church of England. Two of his marriages ended in annulments, two in natural deaths, and two in beheadings for adultery and treason by his wives. His three children, Edward VI, Mary I, and Elizabeth I, would succeed him as monarchs of England.
Henry the King
At the age of 17, Henry VIII ascended to the throne and married Catherine of Aragon six weeks later. While Henry fought three wars with France over the following 15 years, Catherine bore him three sons and three girls, all of whom died in infancy except one. Mary (later Mary I), who was born in 1516, was the only survivor. During those years, Henry was a busy monarch, keeping a merry court, hunting, jousting, writing, and performing music. He published a book-length attack on Martin Luther's church reforms, earning Pope Leo X the title "Defender of the Faith." However, the king's absence of a male successor gnawed at him, especially after he fathered a healthy illegitimate son, Henry FitzRoy, in 1519.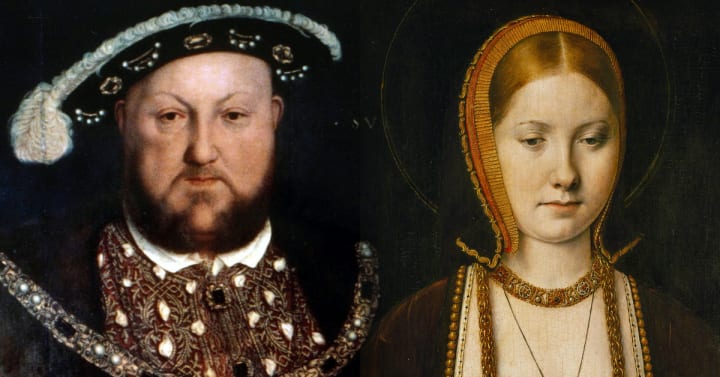 The Splitting of the Church
Henry had fallen in love with Anne Boleyn, a young woman in his wife's entourage, by the 1520s. He was also concerned that God had cursed his marriage to Catherine because of the Old Testament prohibition against marrying the widow of one's brother. The monarch decided to apply for a papal annulment, which would allow him to marry again. Henry petitioned Pope Clement VII with the help of his influential adviser Cardinal Wolsey but was denied due to pressure from Catherine's nephew; the Holy Roman Emperor Charles V. Wolsey was removed from power and died in 1530 while awaiting a treason trial.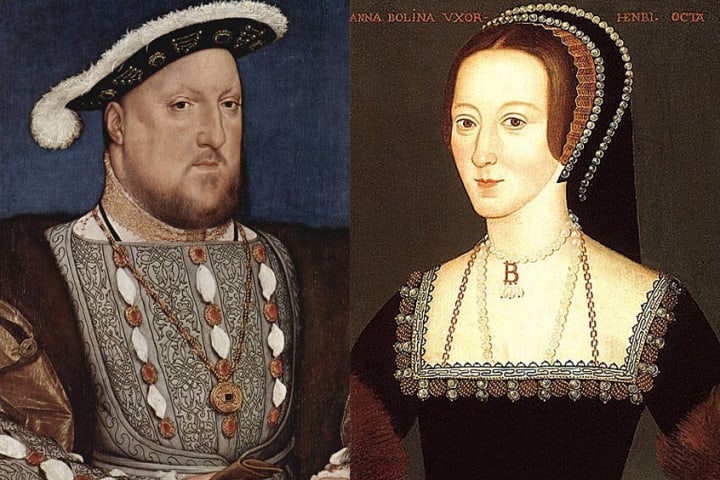 Henry eventually determined that he didn't need the Pope's permission to rule on issues affecting the Church of England, supporting the English parliament and clergy. Henry and Anne Boleyn married in 1533, and their daughter Elizabeth was born the following year. Elizabeth named Mary as his successor when he was deemed illegitimate. To add to Henry's wealth, England's monasteries were closed and, in most cases, auctioned off.
Divorced, Beheaded, Died.
Henry was unhorsed and injured at a jousting tournament in January 1536. When Anne learned of his accident, she miscarried and gave birth to a stillborn baby. Henry subsequently turned his back on her, preferring Jane Seymour, a woman from his court. He beheaded Anne for treason and incest within six months and married Jane, who gave him a son (the future Edward VI) but died two weeks later. Henry's fourth marriage has a lot in common with his first. Anne of Cleves was a political bride, married to her brother, the ruler of a Protestant duchy in Germany, to solidify an alliance. Henry got the marriage dissolved after only a few days of marriage. He then married Catherine Howard, but she was killed two years later for treason and adultery. Henry became sullen, fat, and suspicious in the final years of his reign, hampered by personal intrigues and a recurring leg wound from a jousting injury. In 1543, when he married the widow Catherine Parr, he reconciled with Mary and Elizabeth, who were reinstated in succession.
Death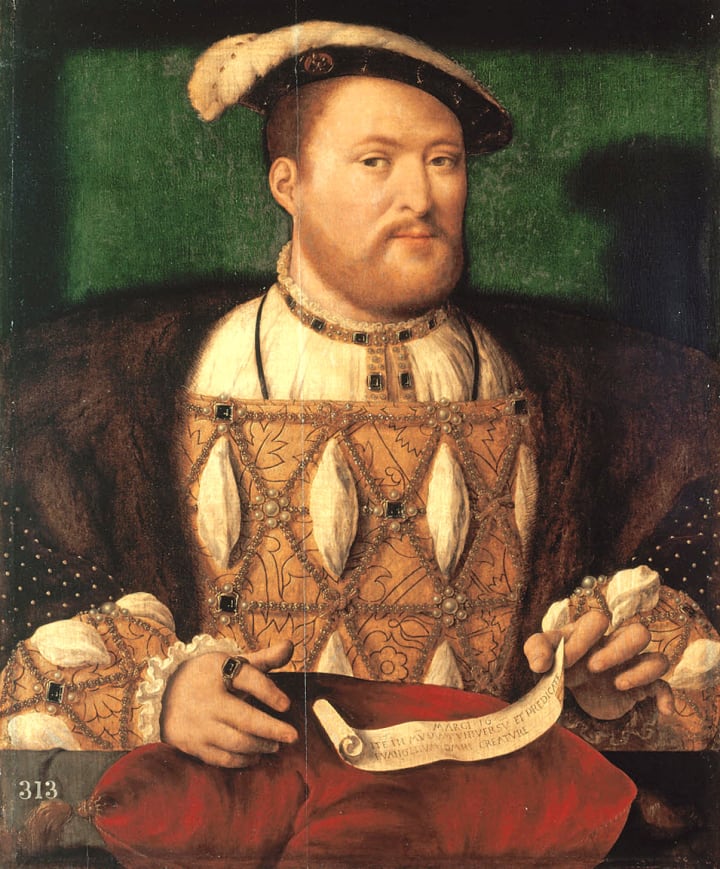 Henry VIII died on January 28, 1547, at the age of 55. Edward VI, his 9-year-old son, replaced him as king, although he died six years later. Mary I spent her five-year reign bringing England back to Catholicism, while Elizabeth I, the Tudor ruler with the longest reign, solidified her father's religious changes.
It is strange to think that someone out there feels that children must know of this past king. There is an inherited dogma that British heritage is a fundamental part of our society, and in fairness, they may have a point. But I do have to ask why children need to know this for their GCSE exams? Why this particularly? No matter, it does provide some interesting trivia for the next time you're looking to impress your friends with your knowledge of British culture.
____________________________________________________
Thank you for taking the time to read our blog! If you enjoyed the content or learnt something along the way, please consider leaving a '<3' below! We would appreciate it if you could leave a small tip to support us in our mission to provide free, weekly infotainment for you to enjoy!
If you wish to begin your Vocal journey, join the Vocal+ programme to get more for your work! Earn more per view, withdraw your profits quicker, and gain access to Vocal+ Challenges with prizes to be won every week!
Use the link below and begin your Blogging career today!
https://vocal.media/vocal-plus?via=dawid
You're the reason we can continue doing what we love and making all of this possible. We are forever grateful for your support!
Historical
About the author
Quirky articles on various subjects to pass the time! Don't stay quiet people, Just say something!
Facebook Page: https://www.facebook.com/PeopleJSS
Twitter: https://twitter.com/PeopleJSS
Reader insights
Be the first to share your insights about this piece.
Add your insights