How the Word Pussy Came to Mean a Cat, Cowardly, and Female Genitalia
A five hundred year journey which has nothing to do with cats being scaredy-cats or looking like female genitalia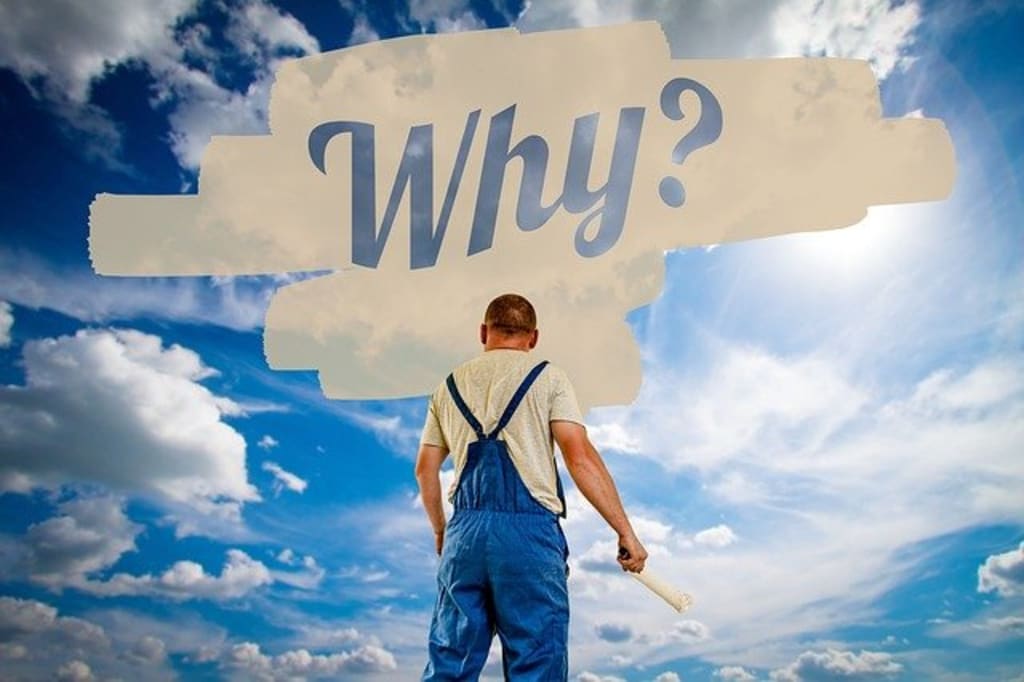 This is my entry into the uncommon knowledge competition, and it is one of those random posts which came about in the most random of ways, I was speaking to a friend from the LGBT community, and for some reason or another, I have no clue what reason, the subject of the origins of the word pussy came up. Why does pussy mean a cat, female genitalia and basically a coward/wimp?
Perhaps the coward/wimp could be explained after all there is the word scaredy-cat but the link to female genitalia definitely seems a stretch, after all I have to say I cannot think of any time when I've ever looked at a lady's downstairs department and thought, wow, that reminds me of a cat.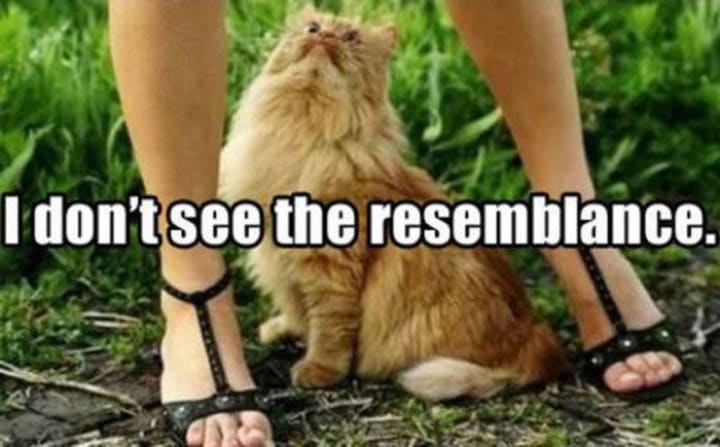 However, after a bit of googling there seemed to be a good number of people who disagreed and thought that it was exactly the reason, some even commenting that it was because female genitalia were soft and gentle like cats, not sure I've ever met a cat who could be called soft and gentle mind but fair play to them.
Anyhow, it proved to be inaccurate which left us with the question of why, and that's when my friend said that it was most likely a result of sexism and homophobia. Or rather he believed that it came to mean female genitalia and a weakling because of sexism and homophobia. In fact he was certain of this, though he had no evidence at all to backup his belief. But the question was, was he right?
Before going on I just wish to say that I am a big fan of the evolution of words, I have always been fascinated how words as time passes by come to take on entirely different meanings. It seems crazy to me that two thousand years from now even if we are still speaking the English language there is a high probability that the English language of tomorrow will be near enough a foreign language to the people who speak it today.
With this in mind along with the fact that the fact that I thought this would make an interesting entry into the uncommon knowledge challenge, I was curious to see if my friend was right and if perhaps there was anything that its evolution could teach us, so here we go, the results of my investigation into the history of the word pussy, firstly where did the word come from. Well the common consensus seems to be that no one has any idea; however, there are theories and it seems the most likely is that it arrived in Britain from Germany in the fifteenth century in the form of the word puss. Puss means cat, and the consensus is that puss evolved into pussy and pussy evolved over the next five hundred years or so to mean not just a cat, but a wimp and female genitalia.
Before going into depth about how this came about, here is the dictionary meaning for the word:
1. informal
• a cat.
2. vulgar slang
• a woman's genitals.
• women in general, considered sexually.
• a weak, cowardly, or effeminate man.
So a cat has always been and still is its primary meaning, in which case it would sort of make sense that it would also come to mean weak or cowardly, cats are after all known to be skitzy, and then we do as said have the word scaredy-cat, and I have asked a few friends and they did say that they believed this to be the most likely link, that pussy means cowardly because cats are scaredy-cats.
However, I did some googling and to my surprise it is clear that that is not the case, and there is no link at all between the phrase scaredy-cat and the word pussy as a slang word. To explain the word scaredy-cat first appeared in print in Dorothy Parker's The Waltz, published in 1933, and yet there is much evidence that proves that the word pussy has been used to mean weak and cowardly since at least the 16th/17th centuries. That means the fact that cats are scaredy-cats has nothing to do at all with the meanings of the word pussy.
I have to be honest I was quite surprised by this, but the evidence was clear with this in mind I continued my search and came across a popular meme which claimed that pussy means weak and cowardly because it is a shortened version of the word pusillanimous. Pusillanimous means timid and lacking courage, so the explanation seemed plausible. However, a simple Google search reveals that this is a myth and the word pusillanimous is not at all linked to the word pussy.
Because of this I continued my search and came across a forum in which people were discussing this very question, and on this forum I found some interesting opinions, most of which were simply ridiculous but some of which were highly amusing, my personal favourite being the person that wondered whether the link to a woman's genitalia came about because of some old housewives tale.
To tell the story they claimed that it was probably because of an old housewives tale where women would sit on their chairs with their pussy cats on their laps, giving them a stroke, and that somehow it went from women caressing their pussy cats to women caressing their pussy's. Ridiculous of course and most probably highly tongue in cheek but top marks for ingenuity and indisputably amusing, anyhow the common consensus was more logical and was that it had to be something to do with the hair on cats being linked to female pubic hair.
I'm still not sure I see the link but I did some more Googling to see if I had missed something in my earlier search which had proven there to be no link, but instead of finding the reason for why pussy means female genitalia, I found the reason for why beaver does, and it is a simple one, due to health reasons in colonial times (pubic hair was spreading STD's), female prostitutes were made to shave their genitalia bald.
Punters did not like this (i.e. they preferred hairy), and so pubic wigs called merkins were manufactured for the prostitutes, allowing them to shave and then use wigs for their pubic hair, thus pleasing their punters while cutting down the risk of STD's. These pubic wigs were made from beaver pelts, which led to a woman's downstairs region being called a beaver.
So while hair was the reason behind a woman's genitalia being called a beaver, it seems absolutely clear that it has nothing to do with the link between pussy and women's genitalia, which begs the question of just why the heck does the word mean female genitalia? Well after doing a lot more googling I managed to find some answers which actually had some evidence behind them rather than just being people's opinions, answers which reveal why it means weakling and cowardly, and answers which though not definitive help explain why it came to mean female genitalia.
To tell the story, firstly, as said "cat" is its true meaning, with the word pussy first appearing in print in relation to a cat back in the sixteenth century, so the 1500's. At this time, it was popular to praise a woman's appearance by telling her she had feline like features.
Basically, feline features were seen as the height of femininity, which means they were seen as the opposite of masculinity, this led to the word pussy cat becoming a popular way for a man to praise a woman's appearance. And in this reality we have our explanation for the first slang meaning, "a women in general, considered sexually."
However, if calling a woman a pussy cat is the ultimate praise, then calling a man a pussy cat becomes the ultimate insult i.e. you would be calling him a woman, which in the sixteenth century was close to, if not the ultimate insult for a man. And in this reality we have our explanation for the second slang meaning, "a weak, cowardly, or effeminate man."
Also, just to add to that something of interest I discovered were that reports from the time made clear that a certain type of man was most often called a pussy, a one believed to be homosexual, so gay. So back in the 16th century, call a woman a pussy cat and you're giving her the ultimate praise, call a man a pussy cat and you're hitting him with what back then was the ultimate insult, that is to say, you were calling him a woman, which back then was tantamount to calling him a homosexual. So a weak, cowardly, effeminate man, was seen as a man with womanly traits, which was basically seen back then as the description of a homosexual man. Today everyone with half a brain knows this to be a total load of rubbish but back then that was the belief hence how the word took on its meaning.
But this still does not answer the question of how pussy came to mean female genitalia, I guessed it might have something to do with pussy cat meaning womanly features, call someone a pussy cat and you are saying they have womanly features. However, after some Googling I was unable to find an exact reason for why, but I did find that it wasn't until the 19th/20th century that it took on the meaning, and it wasn't until porn became mainstream that the word fell into popular use as a meaning for female genitalia.
All in all this means that my friend's assumption about homophobia and sexism being at the root of the word's meaning actually was in fact near enough an accurate one, and what perhaps further highlights this point is the following statement which I came across while investigating its links to porn, the statement read, "women are pussies, and pussies are for f*****g, and that's why pussy means female genitalia."
Whether that is accurate or not I have no idea, but it does seem absolutely inescapable that the word pussy means weakling and cowardly because calling a man a woman back in the sixteenth century was seen as an insult and that somehow between then and now as a result of that fact the word pussy came to mean female genitalia. And though the aforementioned statement is crass it does seem to be the most plausible explanation because even today women are frequently classed as pussy and men frequently say they want to f**k pussy and it does not seem a big jump to go from this to pussy taking up the definition of female genitalia.
So in conclusion pussy most likely means what it means because women in the sixteenth century were termed pussy cats as a form of endearment and men want to f**k pussy, but they don't want to be pussies. Perhaps the saddest indictment of this reality is the fact that today not only is it still an insult for a man to be called a woman, but increasingly it is becoming an insult for a woman to be called a woman. Or rather for some reason society still seems to attach strength and leadership to men and weakness and submissiveness to women, something which most definitely needs to be changed.
With this in mind perhaps it's time that the word pussy stopped being seen as an insult and instead started being used as a term of endearment, you're a pussy which means you are a woman which means you're kick ass, or perhaps Betty White puts it best:
"Why do people say grow some balls? Balls are weak and sensitive! If you really want to get tough, grow a vagina, those things can take a pounding."
In fact I like that, instead of grow some balls grow a pussy. Or even stop being such a wimp and grow yourself a pussy, perhaps even better instead of you took that like a man, you took that like a pussy.
Think I will leave it there for today… Though if you can think of any other interesting ways to use the word pussy as a term of endearment let it be known in the comments! Stay safe!
If you found this post interesting I would love it if you gave it a like and a share, and if you would like to help support me in making more posts like this feel free to drop me a tip! :-)
Also to see more posts from me make sure to follow my social media:
Historical
About the author
Due to injury I write using voice dictation software! Lover of psychology, science'y things, movies, fiction and self-improvement. From the north-east of England!
Linktree: https://linktr.ee/DavidGraham86
Reader insights
Be the first to share your insights about this piece.
Add your insights