5 Diguesting Facts About US President Thomas Jefferson's Private Life
Trump was a better version of Thomas Jefferson.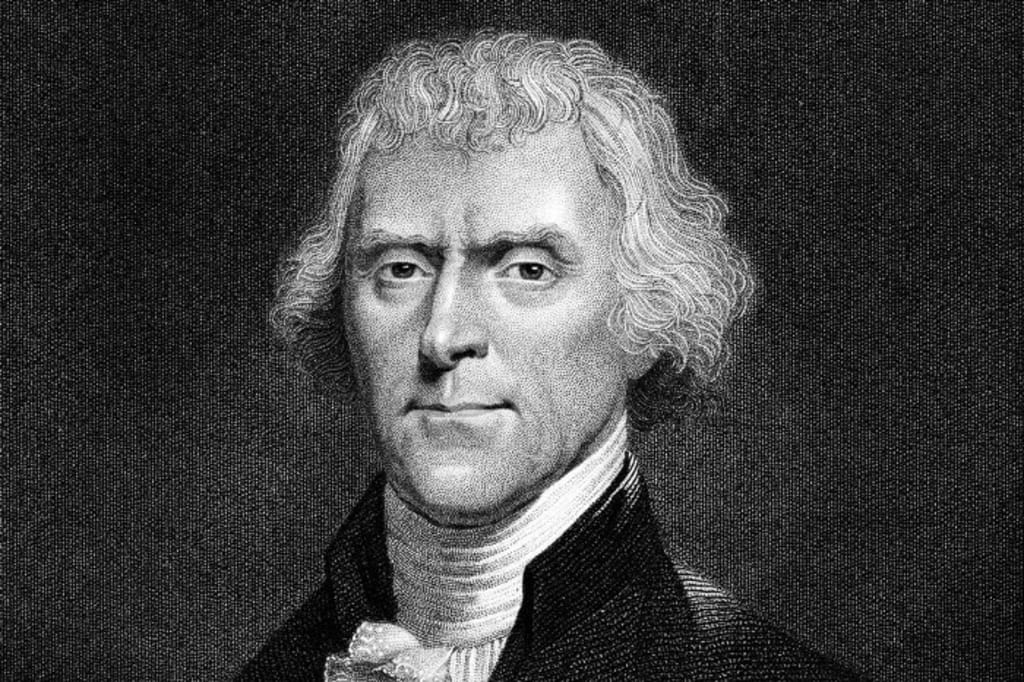 Photo Credits: Virginia Magazine
Thomas Jefferson lead the Declaration of Independence and served as the president of the United States president between 1801–1809. Jefferson was one of the lead authors in the declaration of independence. He also served as a vice president between 1797 to 1801. 
Sometimes, successful and great people show a face to people while hides their terrible acts out of the screen. In this article, we have discussed some of the disgusting, private life things that being introduced to the public eye later on. 
1. Having an Affair with a teen slave - Sally Hemings
After Thomas Jefferson's wife died, he started a sexual relationship with a fourteen years old slave under his possession. The slave girl, Sally Hemings was the first maid at the Paris in Thomas Jefferson's palace. The most disgusting fact is that he has 6 children with her. Sally comes from Paris to the United States with the hope that he will make her free. 
2. Having children with her wife's half-sister: 
Sally Hemings herself to be known as a half-sister of Thomas Jefferson's dead wife. Thomas Jefferson was known to be the person who provides liberty and freedom but seems like he didn't provide it to his family. 
3. Sally didn't get the freedom: 
Sally Hemings gives everything for getting freedom. She even says goodbye to Paris and travels all the way to the United States to live a life with dignity and liberty, but she didn't get the freedom she deserves. Thomas Jefferson never gives her freedom neither recognizes her as his wife. 
4. A supporter of Guillotine
The guillotine was a terrorist organization led by Maximillian Robespierre. The guillotine was known as the reign of terror. Every single day hundreds of people were beheaded by this terror organization. Thomas Jefferson thought it Guillotine was fighting for the great cause and was the stunt support of this organization. 
5. Thomas Jefferson as a secretary of state: 
Jefferson has the privilege to be called the first secretary of state of the United States. He used this position to further his own interests. This led to the French revolution. This prompts some to blame him for the treasons, he resigned after being blamed for treason. 
6. Blaming everyone for his own problems:
He blamed everyone for promoting his politics and appealing to his voter base. His first victim was George Washington and blame him for treason with the United States. He launched propaganda again him, find every opportunity to blame George Washington, and even called him an unpatriotic American. He even blames his own Vice President Aaron Burr for treason. Later, the court makes the argument invalid. You can read 1800 Presidential Elections.
7.Jefferson, the slave trader: 
Jefferson was himself involved in the slave trade. In most cases, the whole family would be a slave to a single master. One source reported that he give away 400 slaves leaving my family apart from each other. This evil practice separated many families apart and leave a major scar in the lives of those who get apart from each other. 
8. Jefferson as a Slaveowner:
Even though Jefferson was the advocate of freedom and liberty, he didn't show this by example. Accord to many sources he owns 600 to 700 slaves. In some reports, Jefferson has had 200 slaves, which he never freed in his lifetime. 
9. Election campaign propaganda:
In his election campaign, he called out his opponent John Adams as a 'hideous hermaphroditical character,' This election propaganda against John Adams goes quite successful and this election campaign gives him an upper hand over John Admas. 
Sources
https://www.mentalfloss.com/article/12487/adams-vs-jefferson-birth-negative-campaigning-us

https://www.monticello.org/thomas-jefferson/jefferson-slavery/thomas-jefferson-and-sally-hemings-a-brief-account/

https://askinglot.com/why-did-thomas-jefferson-resign-as-secretary-of-state

https://history.state.gov/departmenthistory/people/jefferson-thomas

https://www.smithsonianmag.com/history/the-dark-side-of-thomas-jefferson-35976004/

https://www.theatlantic.com/magazine/archive/1996/10/thomas-jefferson-radical-and-racist/376685/
Historical
#Howto articles #Guides and helpful content for readers. I love writing on Vocal. We publish content about diverse topics. https:/aamirokamal.medium.com
For business inquiries: [email protected]
or Twitter: twitter.com/@_aamirkamal