Writers of the Future Volume 33 and Beyond
Exploring Science Fiction's Greatest Writing Competition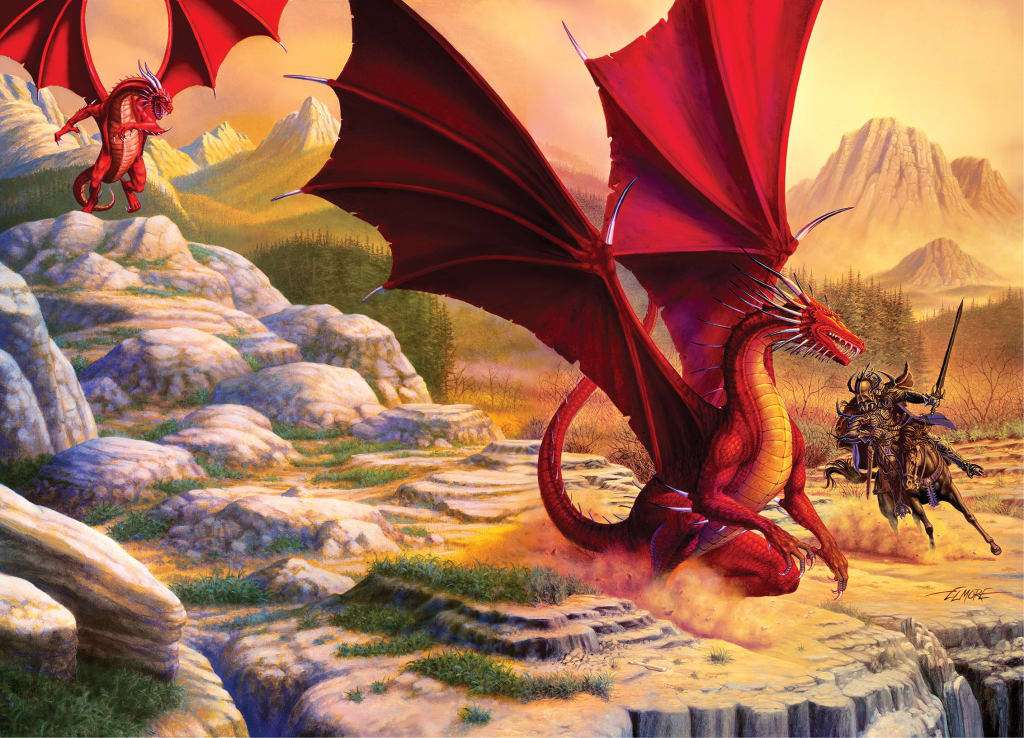 Cover of Writers of the Future Volume 33 - Art by Larry Elmore
Last week I had the privilege of attending the 33rd Writers of The Future Awards Gala at the Ebell Theater in Los Angeles. Prior to Gala #32 last year, I grappled to determine whether attending would be worthwhile. This year, my attendance was a no-brainer. Why? Because last year's event changed the course of my writing career.
My indecision last year boiled down to my skepticism for award ceremonies. I constructed an image in my mind of self-idolizing pageantry, overlooking what the event really stood to offer. The ceremony was regal, the speeches inspiring and practical, and the panelists were titans in the field. Then came the after party and book signing - which is where I met some of the past winners and current authors, all of whom were extraordinarily encouraging. Meeting Martin L. Shoemaker, author of Today I am Paul, at this event turned out to be particularly fortuitous. The kind Shoemaker not only encouraged me to apply, but to write and submit short fiction. This initial encounter has since evolved into an ongoing correspondence with Martin generously sharing industry insights and practical advice on writing. I've since sold several short stories and a bevy of articles, all of which I'm not sure would've happened had I not gone to the gala that night.
Writers of the Future (WOTF) is a writing competition designed to discover the best newcomers in the field. Here are some of the specs: First off, it's free to submit. Whereas nearly every writing competition costs money, WOTF has free submission. Winners are awarded cash prizes, have their work published in a yearly anthology, and get an all-expense paid trip to Los Angeles. At the event, they can attend workshops by top-selling professional science fiction writers who do all that they can to help train and launch budding talent.
What endears this event to me most is the competition's pay-it-forward attitude. Its low barrier for entry and quarterly submission schedule. This attitude isn't new in the field; it has been around since the days of John W. Campbell. However, there are few other competitions if any, that truly encourage new writers as strongly as this one does. Those involved with the competition, winners past and present, truly care about discovering and encouraging new voices. They want aspiring authors to create great stuff, because the field expands and becomes more enriched.
Originally established in 1983, Writers of the Future was founded by L. Ron Hubbard as a way to pay back the field that helped establish him as an author. The competition seeks to help discover and promote the best new talent in the industry and has successfully been doing so for over thirty years. Some prominent winners in the past have been Stephen Baxter and Dean Wesley Smith. And the judges and panels have included legendary authors such as: Algis Budrys, Frank Herbert, Brian Herbert, Mike Resnick, Kevin J. Anderson, Anne Mccaffrey, Orson Scott Card, Andre Norton, Frederik Pohl, Jack Williamson, Larry Niven, Jerry Pournelle, Gregory Benford and many more.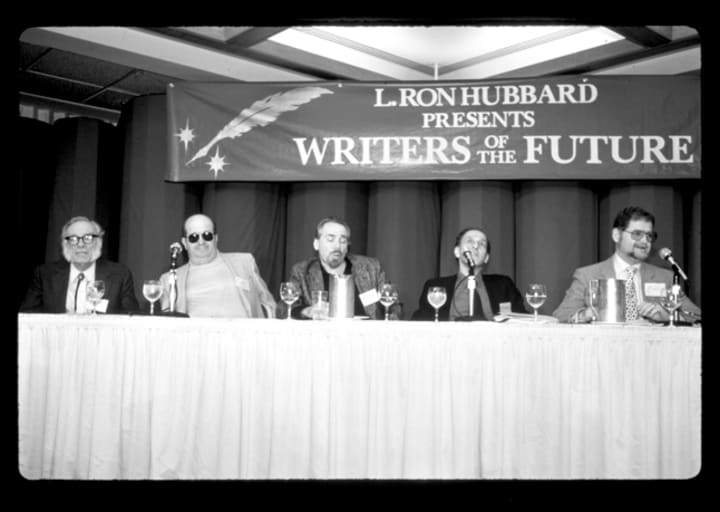 After the first few years the competition was established, an illustrators' component was created alongside the writing track, dedicated to discovering artists of imaginative works. Winners go through their own workshops and are paired with the writers, tasked with creating art that compliments a tale featured in the yearly anthology. Among the judges on that side have been Frank Frazetta, who illustrated the cover of the very first anthology, Will Eisner, creator of the comic book character The Spirit, and Larry Elmore of Dungeons and Dragon's fame.
Outside of easily being the best gateway competition for new and upcoming genre fiction writers, WOTF also puts together a fantastic anthology book every year containing high caliber stories that long-time fans and newcomers will enjoy. To date, they just released their 33rd volume, which is packed with fourteen tales and illustrations - and three additional stories by long time pros, L. Ron Hubbard, Robert J. Sawyer and Todd Mccaffrey. The artwork is top-notch, with Larry Elmore spearheading the cover.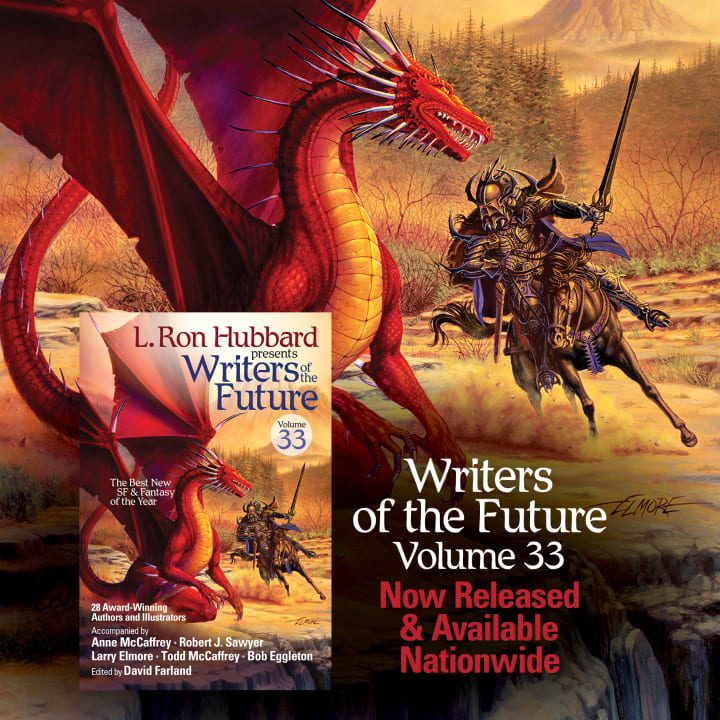 The WOTF anthologies are indispensable volumes for genre lovers who want to read great stories and enjoy great art. For those looking to break into the professional arena, it's a must have, to study the latest trends in the field and the quality of stories punching through. And this year's volume is particularly fantastic, with stories like Moonlight One, by Stephen Lawson, The Woodcutter's Deity by Walter Dinjos, and Envoy in the Ice by Dustin Steinacker. Volume 33 also contains several essays lending timeless advice to writers and artists on how to break into the field, including Hubbard's essay, In Search of Research, Larry Elmore's, How to Become and Illustrator, and Ann Mccaffrey's, A Thousand or So Words of Wisdom. If you're looking for a fun read, look no further. And if you're thinking about submitting a story to the competition, you're in luck. Submissions for the next quarter have just opened.
So, what are you waiting for?
Check out Writers of the Future Volume 33 Here
And the Writers of the Future Competition Here
About the Creator
Originally from Maui, Hawaii, Joshua is a multi-award winning writer based in LA. He has written for Marvel, SciFutures, Motherboard, Geeks and is represented by Abrams Artist Agency.
Reader insights
Be the first to share your insights about this piece.
Add your insights