Velvet Aura
The Introduction's Vibe: Who The Heavens Are We?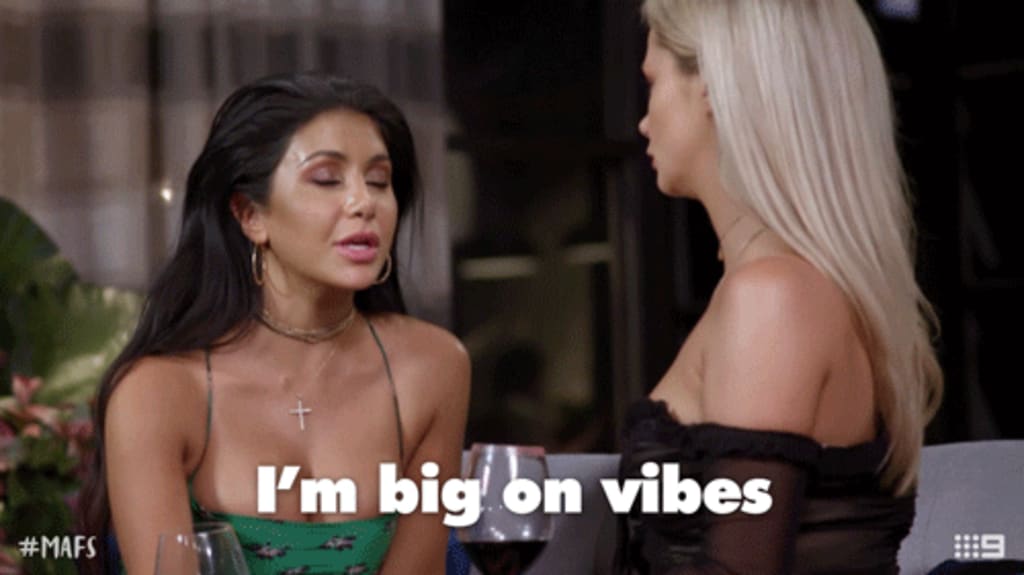 This is the New Now Age. Not sure about you, but we're pretty tired of all spiritual practises being considered 'hippy,' 'boho,' 'unnecessary.' A lot of platforms for crystal shops, tarot readings, yoga & meditation routines, and more, all seem to have a similar marketing approach: colourful yet minimal, wild yet peaceful, rejuvenated but mature. All those things are fabulous and we definitely like the sound of them, but here, the Velvet Aura team are a bunch of gals from London... we definitely have a bit more of an edge within us.
We didn't understand why no one was trying to make spirituality hip. Social media is such a large influence on all of us nowadays, and many people use it as a platform to spread meaningful messages. We know that as we grow older we tend to get wiser, and that's why people may find themselves investigating into different spiritual paths later on in their lives. However, we forget that it's the YOUTH that are making moves, taking action, either trying to get through life or trying to make a life for themselves. So we want to target the youth, and we want to be fresh & bold about it. Picture American Horror Story 'Coven' GIFS mixed with faded Tumblr joint-toking selfies, with a dash of lofi-study-girl sketches...in a Meat Packing District setting.
Here at Velvet Aura we are going to provide hella tons of different insights for growing into your spiritual self. Chilling out with a good old salt bath during different phases of the moon is a viiibe. Looking into rituals and spells is psycho-sexy (everyone loves a lil' psycho-sexy sometimes). Learning tips and tricks into manifesting whatever you want...why wouldn't you want that? We plan to talk about all of this and more, and make it so trendy and so easy, that you can seamlessly blend it into your own lifestyle. Spiritual growth = mood.
We thought a great way to kickstart our Velvet Aura journey would be to pull a tarot card, with a crystal to complement it, to help unveil our character more, letting you be able to totally get what we're about.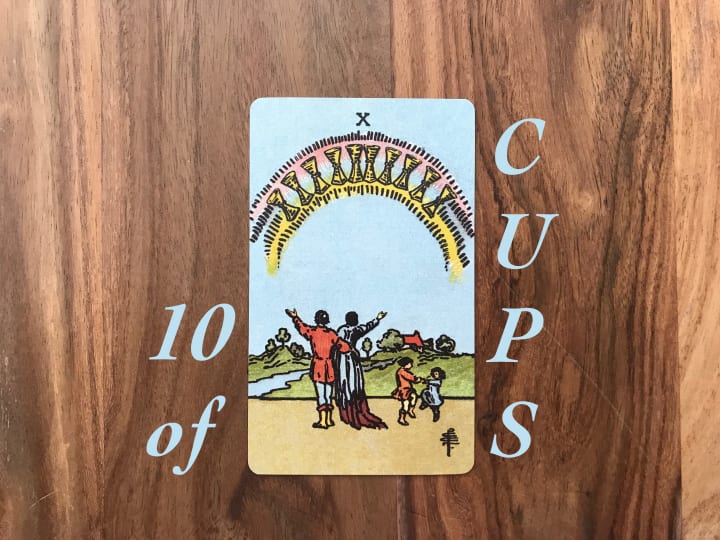 The 10 of Cups: Awww look how happy this scene looks! The energy of this card is like going back to Woodstock Festival, filled with peace signs and hugs all round. We've spent our time joyfully creating this small universe, and now it's time for us to lovingly share it with you, like parents creating the best environment for their children, and then greeting them to the world! Everything and everyone around us is divinely complementing us to further enhance the loving energies around, supporting one another to grow. All is abundantly whole, like a juicy peach that you just want to squeeze and eat up. Don't worry, be happy, and then you'll get more happy... which attracts more happy... which then brings along some more happy... amirite?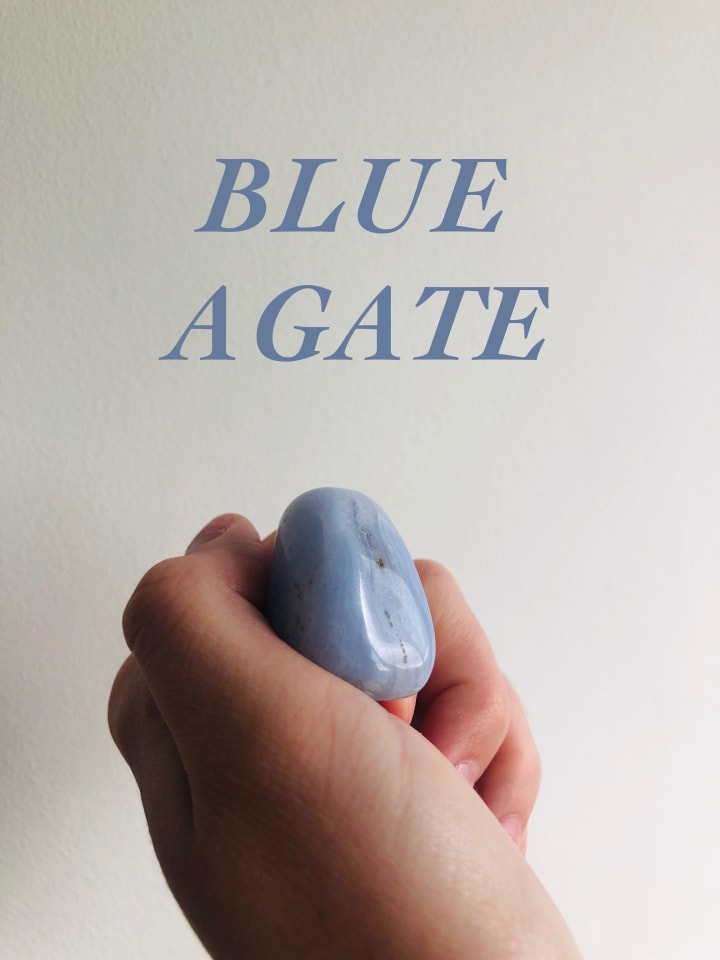 Blue Agate: Blue lace agate is the crystal you NEED to have in order to get in touch with yourself. Whilst self love is important and we can't get enough of it, what is also essential is that you know who you are deep down in order to do this. Blue agate basically gives you the power to be that boss bitch; It will help you make decisions without feeling like you're responsible for everyone's reactions. It will help you direct your true intentions, but in a calm and soothing matter. Feeling open to let out your true intentions, your true positivity, blends well with the 10 of cups. Manifestation is a goddess, and emitting positivity attracts more of it. Blue Agate helps you tune in to opening that door.
Keep an eye out for posts to come by following our Instagram: @velvetauralondon
Let the games begin, ttyl
Velvet Aura team xoxo