'Valerian and the City of a Thousand Planets': Reviewers Are Calling It a Mess in This Review Round Up
The upcoming film has received countless forms of advertisement across movie trailer previews, social media, and news outlets.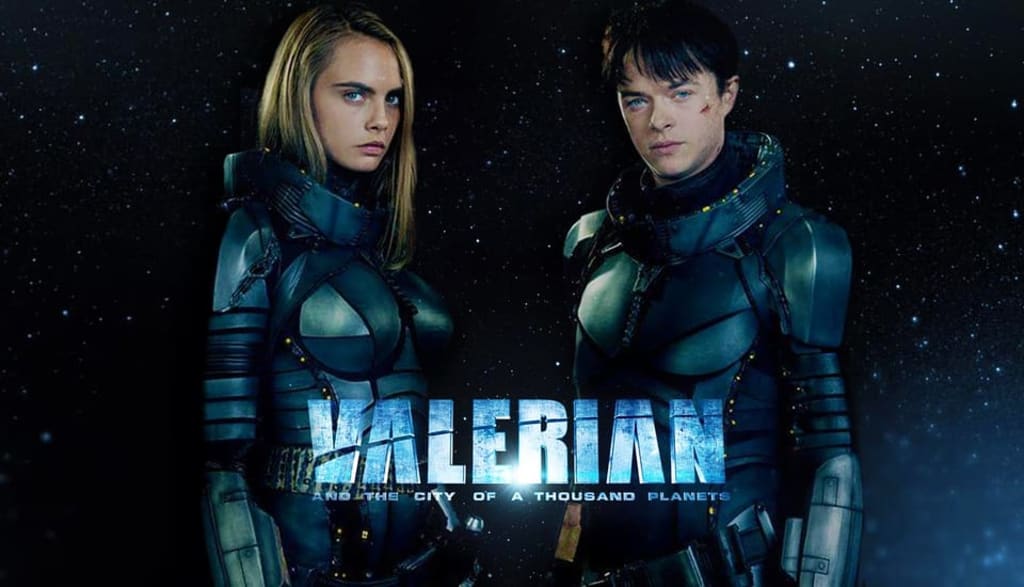 Dane DeHaan as Valerian and Cara Delevingne Laureline are here to save the universe in Luc Besson's latest sci-fi extravaganza that seeks to shock and awe movie goers. Set in the 28th-century, movie-goers have been offered plenty of eye candy for the upcoming film, which has received countless forms of advertisement across movie trailer previews, social media, and news outlets.
The film takes place in the 28th century where special operatives Valerian (DeHaan) and his partner Laureline (Delevingne) must work together to maintain order through humanities territories. On the planet Alpha - an ever-exppanding metropolis - they must work together with the diverse alien species who come together to share their knowledge and cultures. When a dark force threatens this communion, the two operatives are called in to stop the threat before it jeopardizes the future of the very universe.
Except Valerian and Laureline may not work together hard enough to stopped their doomed existence in the theaters if the critics are right. While there is certainly praise for the films visuals, it's not enough to stop the troubles with character development and the movies over-all story.
Just a mild warning. This review round up may contain minor spoilers about the film.
The Visuals Were Stunning in Valerian and the City of a Thousand Worlds
The Nedist's Kyle Anderson praised the movies Visual Treat:
Based on the comics series written by Pierre Christin and illustrated by Jean-Claude Mézières, Valerian and the City of a Thousand Planets (hereafter just referred to as Valerian) is very clearly a passion project for Besson and the degree of detail to replicate the unique visual aesthetic of the books is astonishing. Every location, costume, prop, action sequence, alien, spaceship–everything feels at once timeless and fresh, and great pains were taken to ensure everything retained the popping, vibrant colors of the books while feeling like a believable world.
Even Susan Polo of Polygon Applauded the movies visual treatment, but not much else:
For many fans, the possibility of a new film with Element's distinctive visual style, ambitious special effects and Romantic approach to mapping the sci-fi future of humanity is a tantalizing one.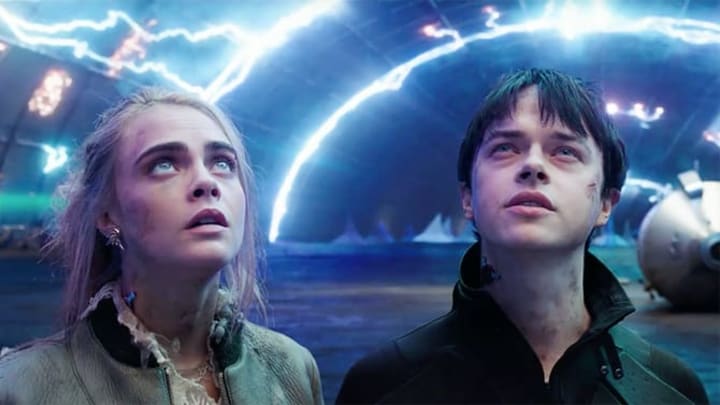 The Story Was an Absolute Mess
Todd McCarthy of The Hollywood Reporter found nothing about the movie enjoyable:
What ensues is unclear, unfun, indecipherable, indigestible and, before long, an excellent sedative; anyone who could clearly lay out what takes place in this narrative in 25 words or less would deserve a small prize.
Chris Nashawaty of Entertainment Weekly was in the same boat as Todd McCarthy:
During the film's intoxicating first 30 minutes, for example, I couldn't decide whether what I was watching was brilliantly bonkers or total folly. Then, as the story went on, it came into sharper and sharper focus: Valerian is an epic mess.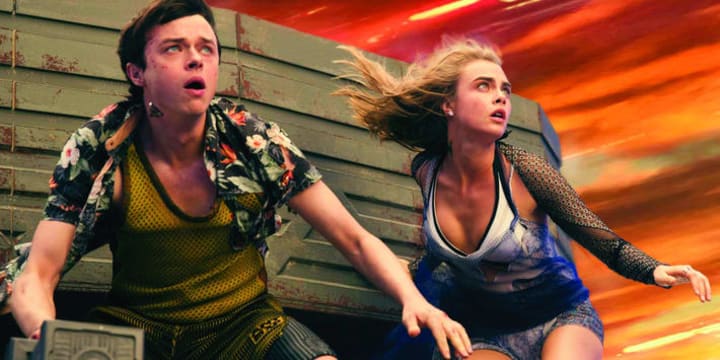 The Movie Did Get Some Much Needed Appraise
Variety's Peter Debruge Appraised Laureline and Would Like a Sequel About Her:
Even Besson, who convinced the world that Milla Jovovich could act (in "The Fifth Element"), can't salvage Rihanna's awkward line readings — unless that's the effect this sophisticated, Shakespeare-trained glampod is going for. But that's a small hiccup considering what the director gets from Delevingne: She doesn't just save Alpha; she saves the movie as well. And though audiences may not be clamoring for a "Valerian" sequel after this, another "Laureline" adventure would be most welcome.
William Bibbani of Crave Online had quite a bit of an appraise for the movie:
"Valerian and the City of a Thousand Planets is one of the most gorgeous science fiction movies ever made. Extemporaneous and unpredictable, it's the perfect antidote to certain "other" sci-fi movies, which seem to have given up on breaking new ground, and now seem content to rely on recycling bits and pieces of themselves. Valerian is distinctive and innovative, and seemingly high on its own capacity for wonders. Don't get hung up on a few minor malfunctions: this is profoundly exciting filmmaking, and one of the best films of the year."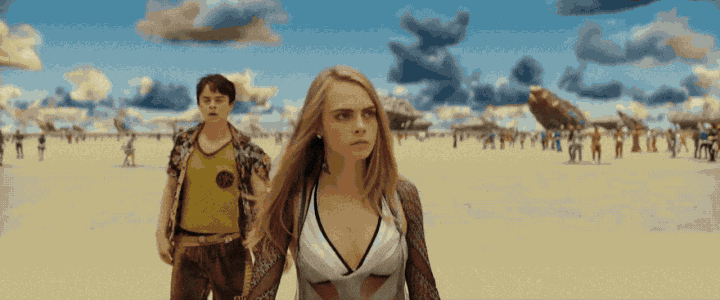 Closing Thoughts
While critics have certainly slammed down on the movies overall approach to story, it seems that Luc Besson has opted to make one of the most visually stunning movies of the year, and even offered up a unique character in Delevingne's character Laureline. Even while #Valerian may struggle in the box office, it's still worth nothing that the movie may be worth watching as there is plenty of good to go around sci-fi movie goers.
While there's no doubt that Dane DeHaan gave us a powerful Harry Osborn in Amazing Spider-Man 2 it seems he fell short on nailing Agent Valerian, but the redeeming factor just happens to be his co-star this time around. Lets just hope Besson delivers an experience worth having for those who see the movie in theaters starting July 21st, 2017.