Underrated Foreign Language Sci-Fi Films
Some foreign sci-fi films turn into mainstream hits, but these criminally underrated foreign language sci-fi films have yet to see their mainstream love. Can we change this?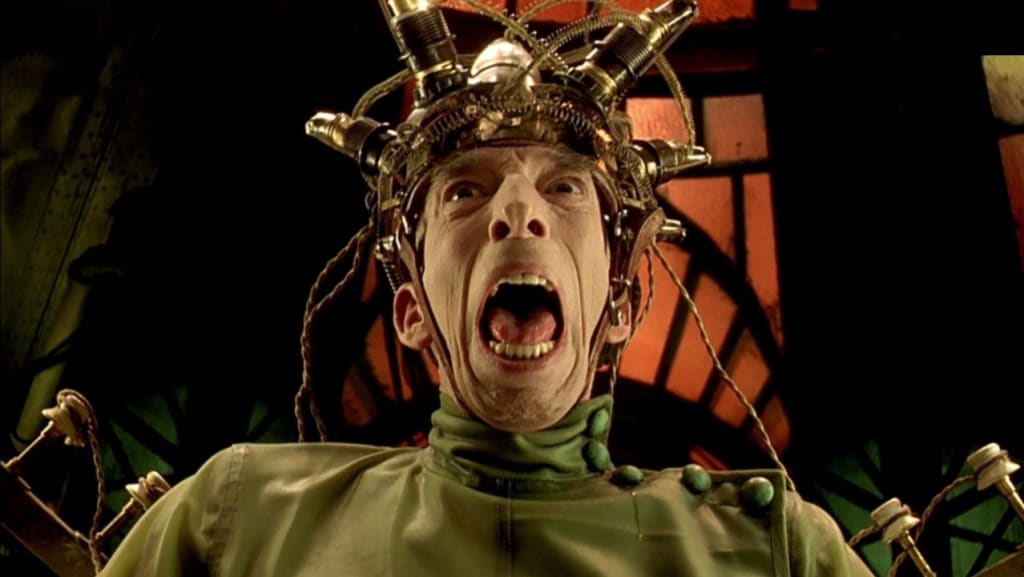 Over the years, many countries around the world have tried their hand at creating great science fiction. Most of the best science fiction films of all time, if you ask mainstream audiences, come from America. Over the years, though, many countries have become famous for their own quality foreign language films.
Sadly, the constant US-centric attitude on sci-fi has caused a lot of criminally underrated foreign language sci-fi films to be forgotten — or just totally ignored. As someone who was raised on a lot of foreign film, this is terrible.
You may be shocked to see what science fiction can look like abroad, or how wonderful sci-fi can be in other countries. Here are some subtitle-friendly picks that really deserve more love than they get...
Call me biased, because this is my favorite science fiction movie, but anime-based live-action Casshern has to be one of the most underrated foreign language sci-fi films of all time. As one would expect, it's from Japan, and comes in subtitles.
Cinematically, Casshern takes imagery to a high art that you never see in Hollywood sci-fi. It's art. Everything from the way they use Moonlight Sonata as musical ambiance to the way they portrayed Earth as an artfully dying world is a masterpiece.
And then, on top of the incredible imagery is the writing, social commentary, and symbolism that was added to the film. It's the kind of movie that you can watch time and time again, only to find a newer, deeper meaning to even the most minute of gestures.
To this day, no other science fiction film has ever given me Stendhal Syndrome like Casshern. It's also the only sci-fi film I've ever seen to have such insane fight scenes or post-apocalyptic scenery. Overall, it's high art mixed with badassery.
If you ever wanted to see what sci-fi anime would look like as high art, or if you want to be humbled by true genius, watch Casshern.
Casshern is a very heavy, emotionally taxing film for most people to watch. If you want something more dreamlike, and at points, more lighthearted, then you might want to watch The City of Lost Children.
This French film is surrealism at its best. In it, a decrepit and very mad scientist named Krank is trying to fight mortality by stealing the dreams of children. A five-year-old boy gets kidnapped by his cronies, and it's up to the boy's circus strongman father, One, to save him.
Along with gorgeous dreamlike imagery and really surreal characters, The City of Lost Children has a lot of intense moments served with a side of classic campy references.
This movie has it all — street urchins, greedy Siamese twin teachers, goofy-but-dumb clones, a cyclops army, and a talking brain in a tank. If you're tired of seeing formulaic movies in theaters, then you'll totally get why this is one of the msot underrated foreign language sci-fi films of recent years.
Many of the most underrated foreign sci-fi films I've seen aren't big budget films — contrary to what the first two films on this list may have you think. The Spanish film, The Incident, is an excellent example of this.
In The Incident, the movie switches between a family on vacation and a group of criminals on the run. Both groups are stuck in a terrifying time warp, and if they don't get out, bad things will happen.
It's dramatic, thought-provoking, and impeccably well-written. Needless to say, it's a must-see for people who love "thinking films."
Perhaps one of the best Swiss films in recent years would have to be Cargo — a movie that takes place during a time when Earth was abandoned and people either live on another planet or in space. A doctor by the name of Dr. Laura Portman is headed to see her sister on a nearby space station.
The problem is, she's uncovering stowaways, terrorist plots, and a lot of unsolved mysteries that may end up putting everyone at risk. People who enjoy thrillers, mysteries, and a dash of space madness will find Cargo to be one of the most underrated foreign language sci-fi films of recent years.
Back before Disney films lied to us about how love works, fairy tales were a lot darker. Italian-made film Tale of Tales is a fantastic reminder of how grim those fairy tales really were.
This film is a trio of Italian fairy tales, all of which have twisted, adult and, at times, downright disturbing storylines. The film itself is beautiful, eerie, and hypnotic, which gives it a realistic vibe.
Tale of Tales also has great writing, acting, and a pretty strong critic following, too. In Europe, Tale of Tales also has a decent cult following in certain horror, fantasy, and yes, sci-fi circles. (It's well-deserved, too.)
However, its lack of traction in the US means that it's earned it's place on one of the more underrated foreign language sci-fi films to have been released in recent years.
Many foreign film aficionados will tell you that Russian films are known for being pretty good, especially when it comes to writing. In fact, they're typically known for having highbrow stories, artsy cinematography, and very innovative ideas.
Viy, which was released in America as Forbidden Empire, is one of the most underrated foreign language sci-fi films that you can find in English fairly easily.
Forbidden Empire does have a strong art vibe, but the truth is that it's still straightforward enough for most audiences to understand. It follows a mapmaker who wanders too deep into a swamp, discovers a strange village, and finds himself confronted with a new type of evil.
Between the very eerie special effects, the dark humor scattered throughout the movie, and the hardcore steampunk influences, you will want to root for the hero and watch it all over again.
scifi movie
Ossiana Tepfenhart is a writer based out of NJ. You can message her via Twitter on @bluntandwitty or via Instagram on @ossiana.makes.content. She's always looking for freelance work and collabs!
Receive stories by Ossiana M. Tepfenhart in

your feed