Towards The End Of Plastic Bottles? New 100% "vegetable" Bottles Degrade In One Year
Avantium plans to use plant-based sugars from sustainably sourced organic waste so that the rise in plant-based plastic does not affect the global food supply chain.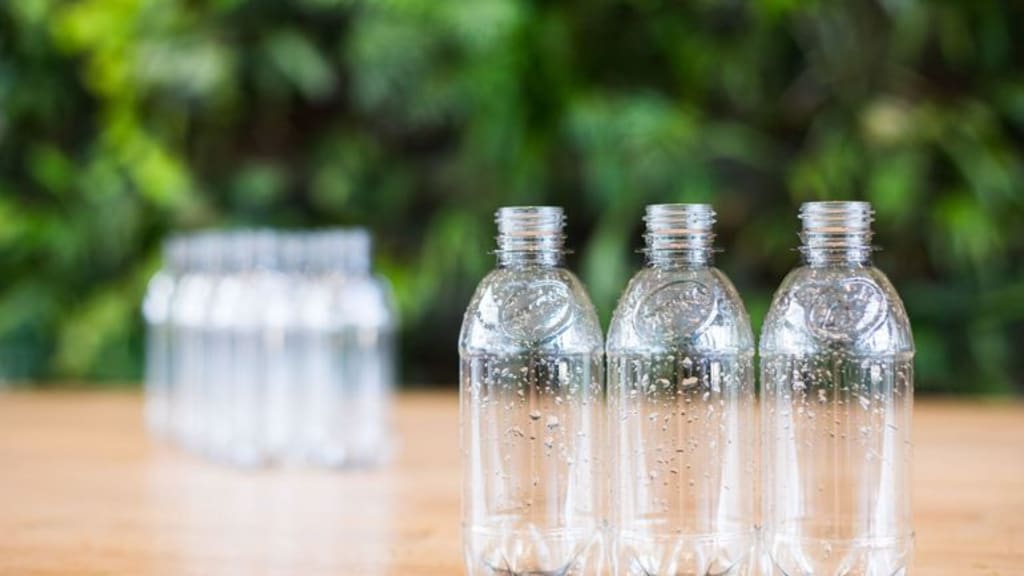 © Avantium
Beer and soft drinks could soon be enjoyed in "all-vegetable" bottles thanks to new processes aimed at turning "sustainable crops" into the plastic. This new "green" plastic is currently being developed in the Netherlands in partnership with major beverage producers.
A Dutch biochemistry company is hoping to boost investment in a pioneering project that aims to make plastics from sugar plantations rather than fossil fuels, reports the Guardian.
The aim of the Dutch company Avantium is to offer an alternative to the PET currently used in the manufacture of plastic bottles for packaging sodas and water, for example.
The YXY project aims to " catalytically convert sugar (fructose) of plant origin into a wide range of chemicals and plastics of plant origin, such as polyethylene furanoate (PEF). PEF is plastic. 100% vegetable and 100% recyclable which exhibits performance properties superior to those of petroleum-based packaging materials widely used today ", details the company on its website.
Once produced, this new polymer (PEF) can be used in the manufacture of bottles as well as textiles or protective films.
The YXY project supported by major brands
The project, designed by renewable chemicals company Avantium, has already won backing from beer maker Carlsberg, which hopes to sell its pilsner in a cardboard bottle lined with an inner layer of the plant-based plastic.
Avantium CEO Tom van Aken said he hoped to give the green light for a major investment in the world's leading bioplastics plant in the Netherlands by the end of the year. The project, which remains on track despite slowdowns from the coronavirus, is expected to reveal partnerships with other companies in the food and beverage industry later this summer.
Despite everything, the project is already supported by Coca-Cola and Danone, who hope to secure the future of their bottled products by tackling the environmental damage caused by plastic pollution and the dependence on fossil fuels to manufacture them.
More ecological material
Each year, around 300 million tonnes of plastic are made globally from fossil fuels, which is a major contributor to the climate crisis. Most of these materials are not recycled and contribute to the scourge of microplastics in the world's oceans. Microplastics can take hundreds of years to decompose completely.
" This plastic has very interesting durability qualities because it does not use fossil fuels and can be recycled, but it would also degrade in nature much faster than normal plastics, " Van Aken told The Guardian.
The PEF would also make it possible to conserve the CO2 contained in carbonated drinks in a sustainable way. It would also be more resistant to high and low temperatures, which would allow it to be washed at a higher temperature and improve the efficiency of its cleaning.
The company also announces that the production of PEF is less energy-intensive and would, therefore, emit less CO2 than the production of polyethylene terephthalate (PET) currently used.
Decomposition in one year but recycling preferable
Tests have shown that plant plastic will decompose in a year using a composter, and a few more years if left in normal outdoor conditions. But ideally, it should be recycled, explains Tom Van Aken.
The biorefinery plans to break down the sugars in sustainable plants into simple chemical structures which can then be rearranged to form a new plant-based plastic. The company hopes this new plastic (PEF) can hit supermarket shelves by 2023.
The exploratory project will initially make it possible to manufacture a modest quantity of 5,000 tonnes of plastic each year from sugars obtained from corn, wheat, or beet. However, Avantium expects its production to increase as the demand for renewable plastics increases.
Ultimately, Avantium plans to use plant-based sugars from sustainably sourced organic waste so that the rise in plant-based plastic does not affect the global food supply chain.