Top 3 countries with the best agricultural technology
There are a lot of countries that have some form of agriculture in their country. Let's see which countries have advanced technology available to improve and sustain their agriculture practices. After reading this, you can get insight into what technology you can adopt to boost your plantation management.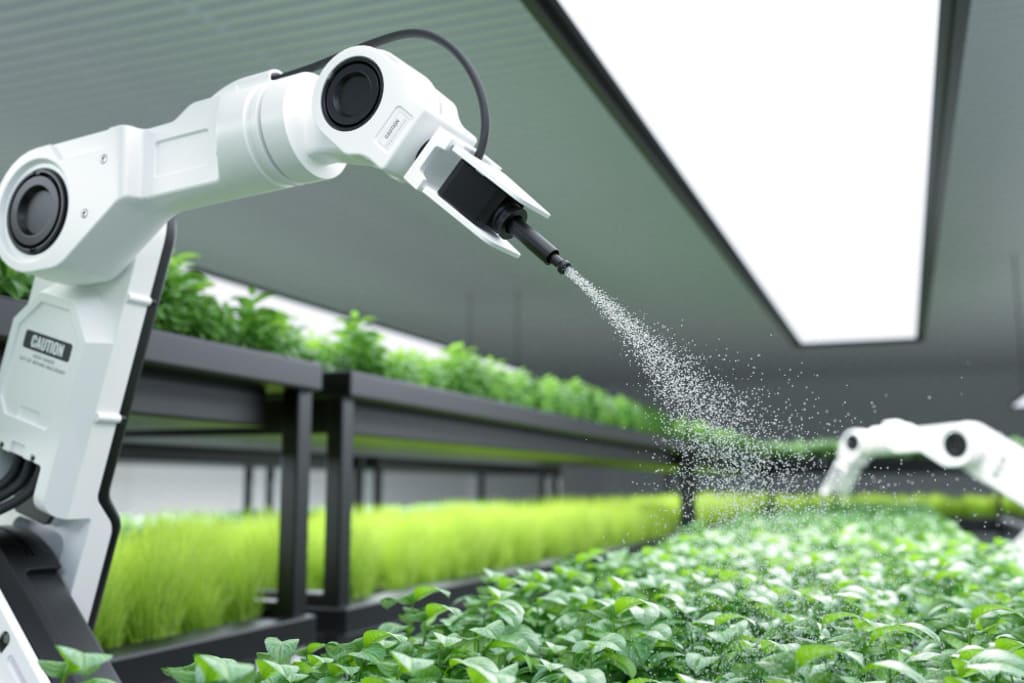 The application of technology to agriculture has been a major driving force behind the development of civilizations. Agriculture allowed for the domestication of plants and animals, which led to the development of cities and societies. Today, agriculture is still vital to many countries' economies and ways of life. While all countries have some form of agriculture, there are vast differences in the number of resources and technology that each country has available. This article will explore which countries have the best agricultural technology and practices.
Countries that are leaders in agricultural technology can produce more food with fewer resources and have a minor environmental impact. However, when it comes to agriculture, no two countries are the same. Weather, topography, and other natural factors vary significantly. Some countries figured out advanced agricultural technology to support the farming process and mitigate climate change effects on agriculture.
The best country in agriculture technology
Agricultural technology has come a long way. Agricultural technology includes everything from traditional methods and tools to the latest in digital and precision agriculture. Today's latest agricultural technology is a mix of traditional and newer technologies. These tools include drones, robots, organic pesticides, precision agriculture, and the Internet of things (IoT). Moreover, here is a list of the best country in agriculture technology that we may adopt.
Japan
Digitalization is well-established in Japan. Japan constantly uses technology to solve its skills gap due to its small working population and older society. Agribusiness can obtain its objective of continuous supply based on customers' needs by adopting smart farming that leverages cutting-edge technology and combines it with industrial farming management. Farmers in Japan use advanced agricultural technology to track the diverse aspects that could impact the harvest, examine the information and make conclusions. Cloud computing is one of the farming technology in Japan to assist agribusiness monitoring plantations. Agribusiness and farmers deploy many sensors at the surrounding location of the crop or greenhouse to track the unexpected weather in Japan.
Netherland
Dutch society and culture have historically emphasized innovation, which has significantly helped the growth of more advanced agricultural techniques in the lowland areas. In Netherland, educational institutions and companies collaborate to increase the resources allocated to research. It directs research to solve the most significant problems and allows greater agility in implementing the technologies and methods developed, especially in agriculture. In addition, Netherland adopts an innovative farming method to sustain the environment better and better. One of the examples is using food waste to feed farm animals. The Dutch company Nijsen generates nearly 90,000 tons of livestock feed yearly from waste food, enabling a significantly sustainable production cycle for raising meat. Besides, agribusiness already uses drones to control pests in plantations to be more efficient without inspecting the whole area.
China
Chinese agriculture has entered a rapid development stage since its reform in the countryside in 1978. In the past 20 years, the country's reform has continued within the collective property rights system framework. It breaks down the binding of traditional techniques to explore a new form of the collaborative economy under the terms of a market economy. To improve agricultural production and guarantee availability, China has increased its support for technologies in agriculture's winter wheat, soybean, and corn sectors as its main foodstuffs.
Software is just one type of technological answer. The Chinese central government has been pushing for additional experiments involving AI, big data, drones, and autonomous agricultural gear since last year. According to the Chinese government, they deployed 18 UAV pilot agriculture zones for 14 types of crops across 12 provinces in September 2021 to save up to 50% on labor costs and up to 30% on pesticides.
Also read: How drones are transforming business: AgriTech
Agriculture technology companies
An agriculture technology company is a company that specializes in the development of agricultural technologies. The company develops technologies for researching, producing, and marketing agricultural products. Agricultural technologies are used to help agribusinesses improve their crops and livestock. These technologies can help them increase their yields, reduce costs, and improve their operations. Some of the most common agricultural technologies include precision agriculture, irrigation systems, drones, and livestock management systems. Drones help farmers with tasks such as crop mapping and surveying. Livestock management systems are used to help farmers track their animals and to monitor their health.
There are many different types of agriculture technology companies, and they all offer different products and services. Some companies develop and sell their products, while others provide consulting, installation, and training services.
As the food demand is increasing, the role of agricultural technology is vital. You do not have to move to Japan, Netherland, or China to get advanced technology. Today, agribusiness in South East Asia can boost your farming practice with drones and IoT with Avirtech. Avirtech is a precision agriculture technology enabler that brings artificial intelligence and data-driven analytics to agricultural processes in South East Asia.
Avirtech provides comprehensive drones and IoT solutions for plantation precision management, including spraying and pest control, aerial surveillance patrol and inspection, remote sensing for plant health detection, data collection and tracking software for quick response, and digitalized predictive analysis. For further details, let's take a short video about Avirtech below.
About the Creator
Avirtech is leading the digital transformation of large-scale agriculture for a sustainable future with drones and smart sensors.
🌐 https://avirtech.co/
📍SG - ID - MY - TH
Reader insights
Be the first to share your insights about this piece.
Add your insights