'The Mandalorian': 20 Best Quotes From Season 2
The sophomore season of the Disney+ Star Wars series has as many memorable quotes as its debut season, if not more.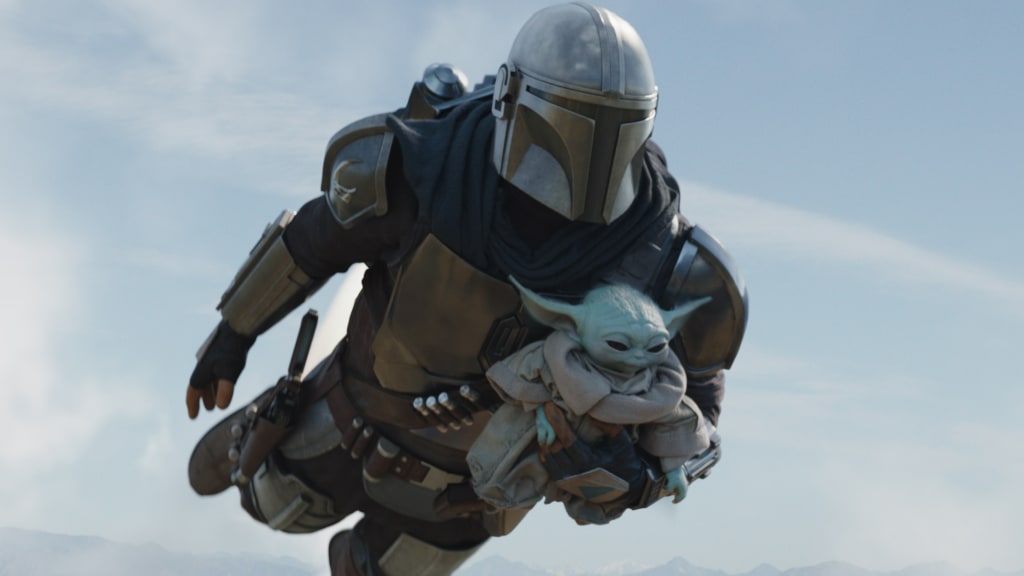 'The Mandalorian' [Credit: Lucasfilm/Disney+]
"This is the Way" and "I have spoken" are but two notable quotes from The Mandalorian when the Star Wars Disney+ series debuted in 2019. Its follow-up season—which premiered in October 2020—was no different, providing many quote-worthy gems such as "I keep it around for luck" and "Don't play with your food."
Not only is the endearing bond between The Mandalorian (a.k.a Mando, a.k.a Din Djarin) and The Child (a.k.a Baby Yoda) is even stronger than before, Season 2 of the Emmy-winning series also presented viewers with more gripping action and intense space battles. Add to that, it also ingeniously incorporated fan favorites from other Star Wars properties such as Ahsoka Tano (The Clone Wars, Star Wars Rebels,) Cobb Vanth (Aftermath novel trilogy), and the one and only Boba Fett (The Empire Strikes Back, Return of the Jedi) into its plotline.
As we await for more adventures of the masked bounty hunter (Season 3 is currently in pre-production)—not to mention no less than 10 forthcoming original Star Wars series from Disney+ ranging from The Book of Boba Fett (December 2021) to Obi-Wan Kenobi (2022)—here are 20 of the best quotes from The Mandalorian Season 2.
20 Best Quotes From 'The Mandalorian' Season 2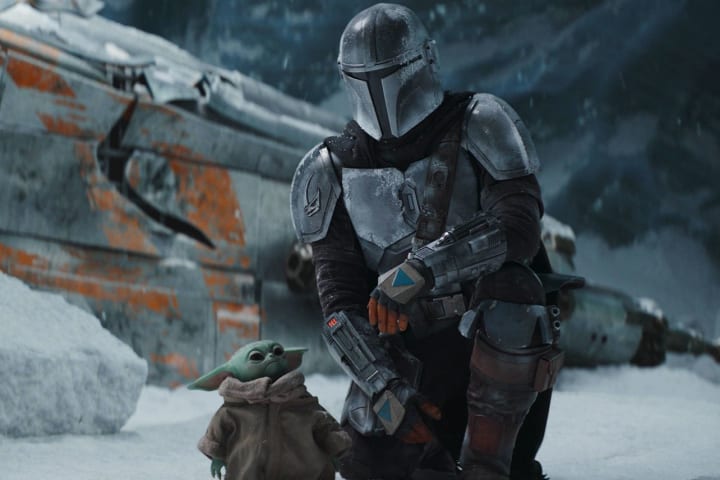 1. "Wherever I go, he goes."
—Mando to Abyssin gangster Gor Koresh (voiced by John Leguizamo,) when the latter remarks that a fighting arena was no place for a child in Season 2 Chapter 9, "The Marshal." A clear indication stating that nothing comes between The Mandalorian and the Child.
2. "That is not food. Don't do that again."
—Mando to the Child, after catching the latter helping himself to the Frog Lady's unfertilized eggs while on route to estuary moon Trask in Season 2 Chapter 10, "The Passenger."
3. "Don't play with your food."
—Mando to the Child, upon seeing a big squid on the latter's face after being given a bowl of chowder in Season 2 Chapter 11, "The Heiress." Mando's fatherly traits are developing full force.
4. "No, I have enough pets."
—Mando to the Child, when the little one pleads for a tadpole that Frog Lady (performed by Misty Rosas) and her husband (John Munro Cameron) have hatched in their home in Season 2 Chapter 11.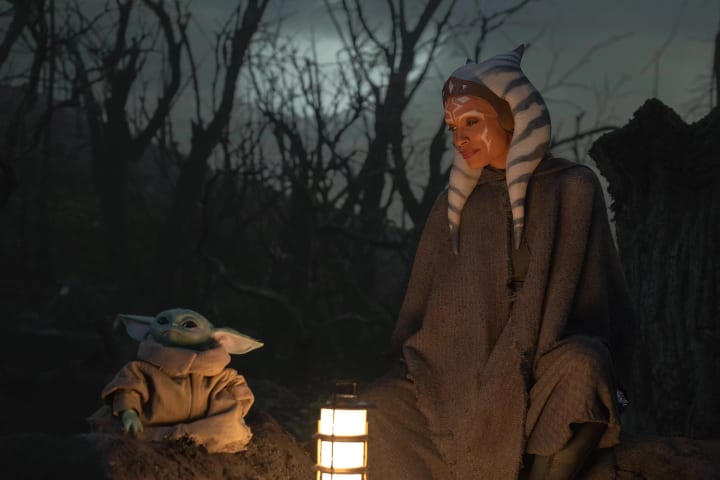 5. "I keep it around for luck."
—Mando to Lang, when the mercenary gunslinger (Michael Biehn) asks what the Child is to the bounty hunter whilst in Calodan on the forest planet Corvus in Season 2 Chapter 13, "The Jedi."
6. "Grogu?"
—Mando to the Child, upon learning the latter's name from Jedi Ahsoka Tano (Rosario Dawson) and being "visibly" excited when Grogu responds each time Mando calls him by name in Season 2 Chapter 13.
7. "That will be a first."
—Mando to Ahsoka, when the Jedi tells him that Grogu is more likely to listen to his instructions than hers in Season 2 Chapter 13.
8. "I've seen what such feelings can do to a fully trained Jedi Knight. To the best of us. I will not start this child on that path."
—Ahsoka to Mando, explaining—as she recalls her former Master, Anakin Skywalker, who turned into Darth Vader—why she cannot train Grogu as she senses great fear in him and also that he is very attached to the Mandalorian in Season 2 Chapter 13.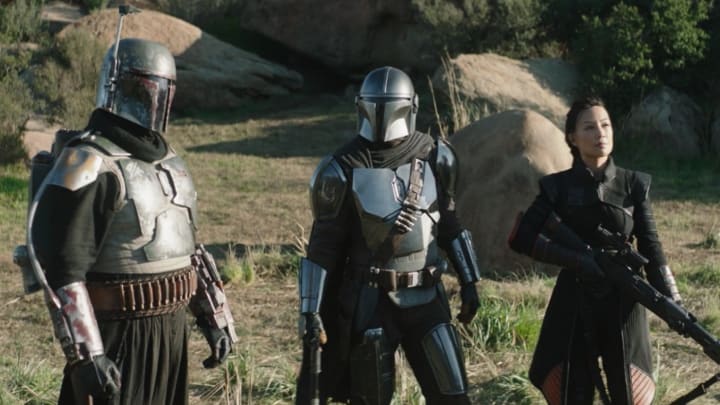 9. "I'm a simple man, making his way through the galaxy. Like my father before me."
—Boba Fett (Temuera Morrison) to Mando, when asked by the latter if he was a Mandalorian in Season 2 Chapter 14, "The Tragedy." The notorious bounty hunter paraphrased what his father Jango Fett (also played by Morrison) said to Obi-Wan Kenobi in 2002's Attack of the Clones, while his second line echoes what Luke Skywalker said to Emperor Palpatine in 1983's Return of the Jedi, "I am a Jedi, like my father before me."
10. "I was aiming for the other one."
—Boba Fett to Mando, when the latter praises the veteran bounty hunter for masterfully shooting down two Imperial shuttles with just one rocket in Season 2 Chapter 14.
11. "Let's just say they might recognize my face."
—Boba Fett to Mando, declining to infiltrate the Imperial remnant base in Morak with criminal Migs Mayfeld (Bill Burr) as the son of Jango Fett famously shares his face with millions of clone troopers in Season 2 Chapter 15, "The Believer."
12. "Wish I could say it looks good on you, but I'd be lying."
—Cara Dune (Gina Carano) to Mando, as the new Marshall of the New Republic teases the latter for swopping his distinctive Mandalorian armor for that of an Imperial tank trooper suit in Season 2 Chapter 15.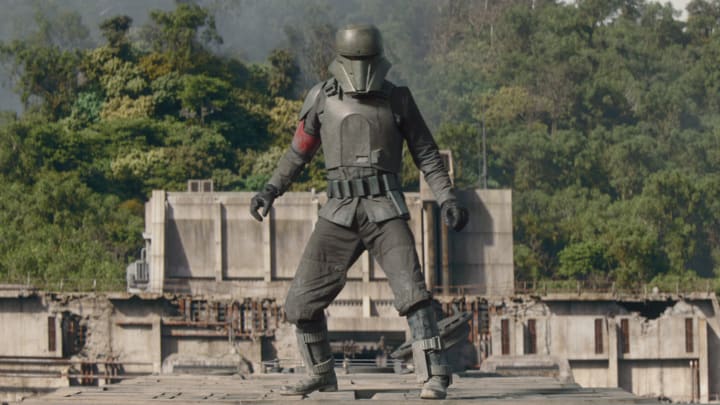 13. "Never thought you'd be happy to see Stormtroopers."
—Mayfeld to Mando, after Stormtroopers escort the pair and their tank safely into the Imperial refinery after their massive scrape with rhydonium pirates in Season 2 Chapter 15.
14. "We just call him Brown Eyes."
—Mayfeld to Valin Hess, when his former Imperial commander asks for the unmasked Mando's name in Season 2 Chapter 15, gaining the Mandalorian a new nickname.
15. "You have something I want. You may think you have some idea of what you are in possession of, but you do not… He means more to me than you will ever know."
—Mando to Moff Gideon (Giancarlo Esposito,) declaring via hologram at the end of Chapter 15 that he is on his way to rescue Grogu. The bounty hunter is echoing what the Imperial commander informed him when they first met in Nevarro in Season 1 Chapter 7, "The Reckoning."
16. "Never said I was."
—Boba Fett to Bo-Katan Kryze (Katee Sackhoff), after the leader of the Mandalorian Resistance remarks that he is not a Mandalorian despite wearing their armor in Season 2 Chapter 16, "The Rescue."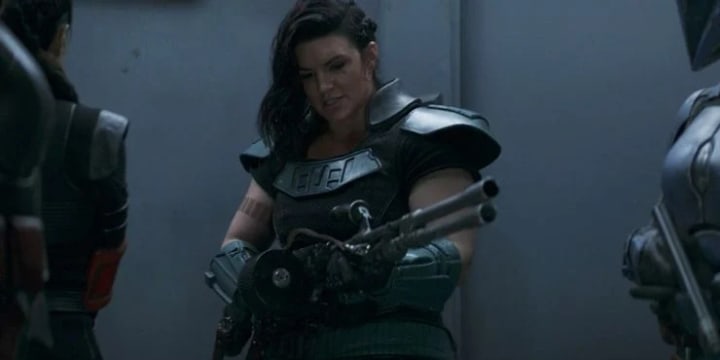 17. "He is my only priority."
—Mando to Bo-Katan, emphasizing that all he wants is to rescue Grogu and wants nothing to do with the Mandalorian leader's beef with Moff Gideon over the Darksaber in Season 2 Chapter 16.
18. "Dank farrik! Son of a mudscuffer!"
—Cara Dune, the ex-Rebel Shock Trooper displaying her colorful vocabulary as she tries to get her jammed blaster rifle working again whist in an Imperial light cruiser elevator with Bo-Katan, Fennec Shand (Ming-Na Wen) and Koska Reeves (Mercedes Vernado) in the Season 2 finale.
19. "One X-Wing? Great. We're saved."
—Cara Dune sarcastically to Bo-Katan, after the Mandalorian warrior announces that a Rebel starfighter has arrived but before revealing that it also brought along a Jedi (who wields a green lightsaber no less) in Season 2 Chapter 16.
20. "I will see you again. I promise."
—Din Djarin tearfully to Grogu, after telling the latter to go with Jedi Master Luke Skywalker (Mark Hamill) to be trained, before breaking his Code and removing his helmet so that the Child could see and touch his face for the first time in the emotional Season 2 finale.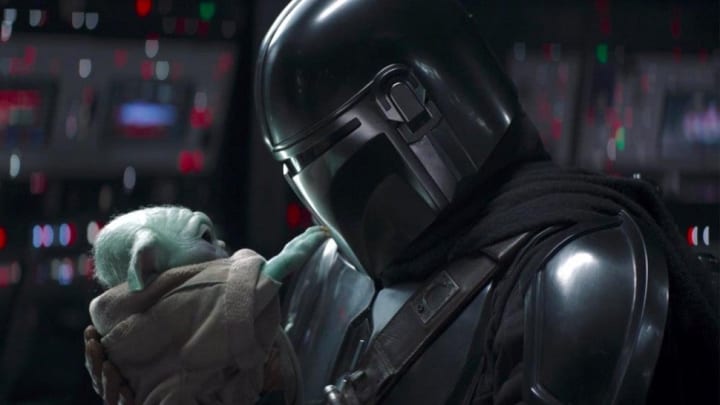 The Mandalorian Seasons 1 and 2 are now streaming on Disney+.
Read also:
* 'The Mandalorian': 15 Best Quotes From Season 1
* Obi-Wan Kenobi's 15 Most Iconic Quotes from 'Star Wars'
* Han Solo's 15 Most Iconic Quotes from 'Star Wars'
* Hope, There Is: 5 Highlights From 'Star Wars Rebels' Series Finale
*How 'Star Wars Rebels' Expanded George Lucas's Lightsaber Mythology for the Darksaber
star wars
About the author
A freelance writer who loves God, movies, music and TV; esp Star Wars, Animation/Anime, Games of Thrones, K-Dramas, and anything that's entertaining! Twitter/Instagram: @marfield49
Reader insights
Be the first to share your insights about this piece.
Add your insights