'The Mandalorian': 15 Best Quotes From Season 1
The Disney+ 'Star Wars' intergalactic Western has memorable quotes aplenty from its Emmy-winning debut season alone.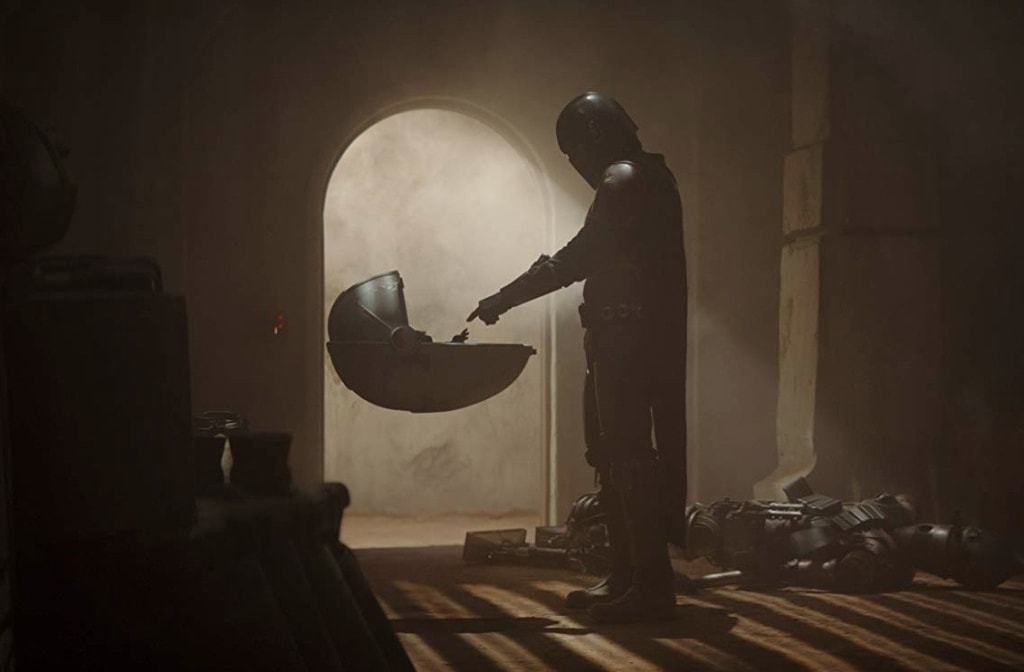 The Mandalorian meets the Child in 'The Mandalorian'. [Credit: Lucasfilm/Disney+]
This is the Way! That is but one very quotable quote from The Mandalorian which has been a great addition to the timeless Star Wars franchise.
Set after the events of Return of the Jedi (1983), the first Star Wars live-action TV drama not only enthralls with new captivating characters and never-before-seen planets from a galaxy far, far away, it is also chockful of action, humor and fond throwbacks to the classic Star Wars films, especially the Original Trilogy (1977-1983).
Starring Pedro Pascal (Game of Thrones, Narcos) as the titular character, The Mandalorian follows a bounty hunter who finds himself becoming the protector of a baby Yoda-like creature whom a remnant of the fallen Empire is determined to capture at all costs.
Created by Jon Favreau (director of The Jungle Book, voice actor for Rio Durant in Solo: A Star Wars Story) and with Dave Filoni (The Clone Wars, Star Wars Rebels) as co-executive producer, the top-notch eight-episode first season, which premiered in end 2019, garnered a staggering 22 Emmy nominations including Outstanding Drama Series, eventually winning seven awards in the creative arts categories.
With its second season currently streaming on Disney+—and earning just as much accolades as its maiden season—here's a lookback at the 15 best quotes from The Mandalorian Season 1, some of which have already become as classic as the iconic Star Wars catchphrase, "May the Force be with you."
(Warning: SPOILERS ahead if you have yet to start on the series.)
15 Best Quotes from 'The Mandalorian' Season 1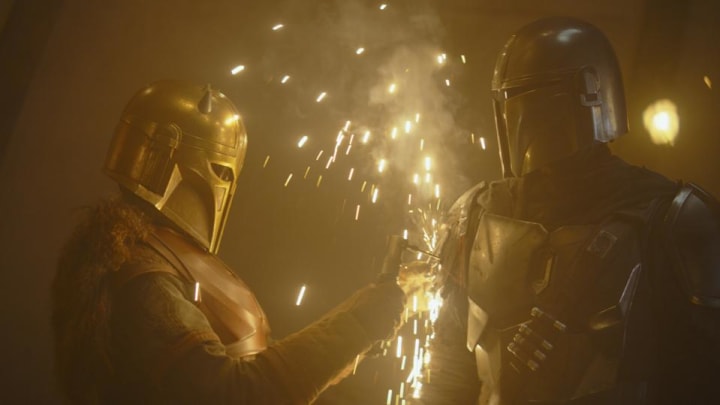 1. "This is the Way."
—The Armorer (Emily Swallow) to The Mandalorian (a.k.a Mando), after the latter affirms to the leader of the Mandalorian warrior tribe on volcanic planet Nevarro that he has never removed his helmet in the presence of other living creatures in Season 1 Chapter 3, "The Sin." A mantra repeated constantly by Mando and his fellow Mandalorians, this phrase was an instant hit with fans.
2. "I have spoken."
—Kuiil (voiced by Nick Nolte) to Mando, after the Ugnaught moisture farmer from desert planet Arvala-7 insists that he will help the bounty hunter whether he likes it or not in Season 1 Chapter 1, "The Mandalorian." It's a phrase that Kuiil would cite very often once he made up his mind on what needs to be done. A statement of intent which fans took to heart with much zeal.
3. "Stop touching things."
—Mando to the Child, when the latter insists on touching the cockpit buttons in Season 1 Chapter 4, "Sanctuary." A cute and hilarious scene that launched a thousand memes, especially in musical video format.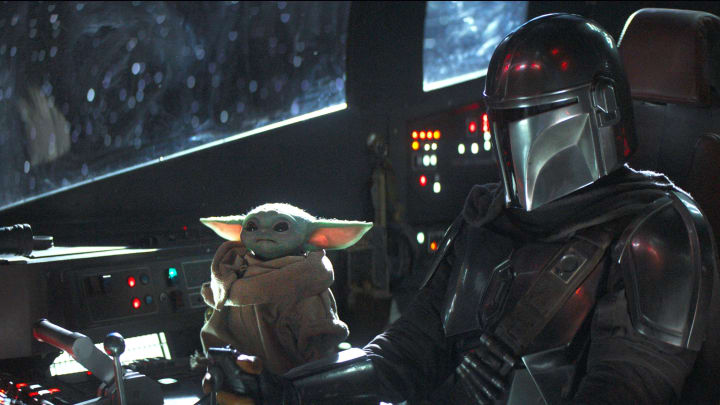 4. "It's not a toy."
—Mando to the Child, after the inquisitive creature tries to remove a cockpit lever's ball-like handle to play with in Season 1 Chapter 3. A great understatement considering the Child character has become so popular that its toys have been flying off the shelves globally.
5. "Such a large bounty for such a small package."
—The Client (Werner Herzog) to Mando, after the bounty hunter receives a haul of beskar steel for delivering the Child to the Imperial agent in Season 1 Chapter 3. Considering how pricey the Child toys are in real-life, this quote couldn't be more apt.
6. "Come on, Baby! Do the magic hand thing."
—Greef Karga (Carl Weathers) to the Child, after the bounty guild leader notes that he, Mando and Cara Dune (Gina Carano) need extra help in battling Imperial officer Moff Gideon (Giancarlo Esposito) in his TIE fighter in the Season 1 finale, "Chapter 8: Redemption."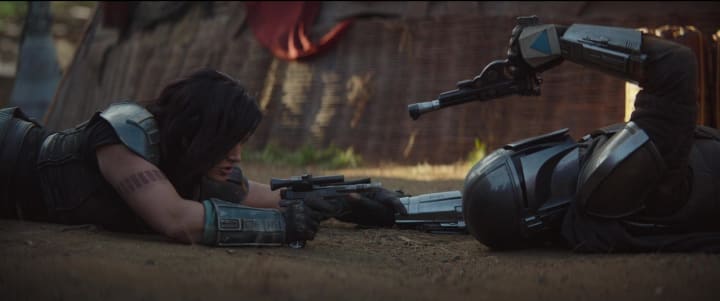 7. "You want some soup?"
—Mando to Cara Dune, after his duel with the ex Rebel shocktrooper-turned-mercenary outside an eatery on the forested planet Sorgan ends in a stalemate as the Child watches them nonchalantly while sipping a bowl of soup in Season 1 Chapter 4, "Sanctuary." A great way to end any fight or argument really. I have spoken.
8. "I can bring you in warm, or I could bring you in cold."
—Mando to a wanted Mythrol (Horatio Sanz), when the latter tries to talk his way out of being detained by the Mandalorian in Season 1 Chapter 1.
9. "That's my line."
—Mando to a pursuing bounty hunter, when the latter has the audacity to quote the Mandalorian's favorite catchphrase when catching bounties (see #8 above) back at him in Season 1 Chapter 5, "The Gunslinger."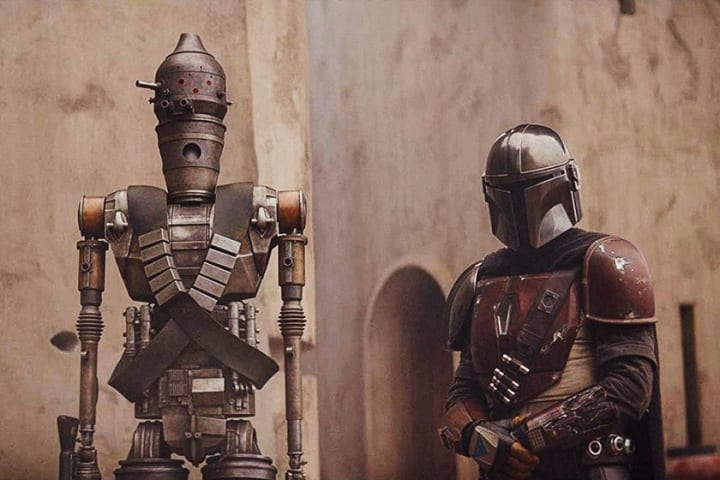 10. "You're not so bad for a droid."
—Mando to IG-11 (voiced by Taika Waititi), after the bounty droid teams up with the droid-hating Mandalorian to take out all the guards in an Arvala-7 facility where the secret bounty was kept in Season 1 Chapter 1.
11. "I'm not a living thing."
—IG-11 to Mando, after the badly injured warrior attests that no living thing has seen him without his helmet since he swore the Creed when the droid, reprogrammed as a nurse droid by Kuiil, insists on treating him in Season 1 Chapter 8.
12. "And you will live, and I will have served my purpose."
—IG-11 to Mando, explaining why it has to revert to its original protocol to self-destruct so that it can fulfil both its current duties to protect the Child and not be captured whilst providing Mando and associates a route to escape in the explosive Season 1 finale. Who says droids don't have heart?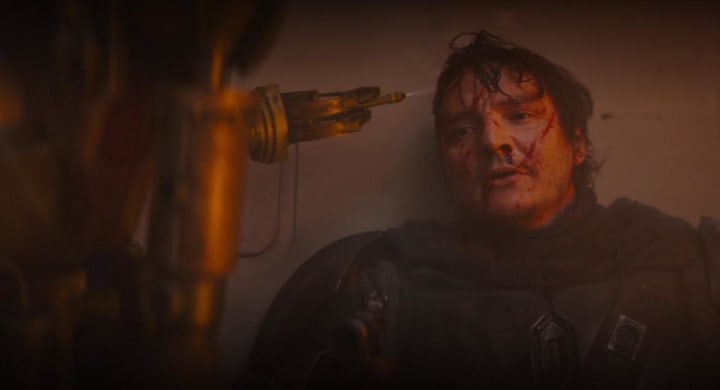 13.

"Mandalorian isn't a race."

"It's a Creed."
—Cara Dune and Mando respectively to Greef Karga, when the latter expresses surprise that the bounty hunter reveals that he was not born in Mandalore in Season 1 Chapter 8. Some fascinating facts about Mandalore and its tribes from the first season's final episode.
14. "I'm a Mandalorian. Weapons are part of my religion."
—Mando to Kuiil, when the Ugnaught informs him to drop his rifle before they negotiate with the Jawas in order to get his ship parts back in Season 1 Chapter 2, "The Child."
15. "Looks like a Canto Bight slot machine."
—Migs Mayfied (Bill Burr) to Mando, referring to the flashy casino city featured in Star Wars: The Last Jedi (2017) when the ex-Imperial sharpshooter catches sight of the Mandalorian's ship, Razor Crest, in Season 1 Chapter 6, "The Prisoner." The space thug will make a return in Season 2.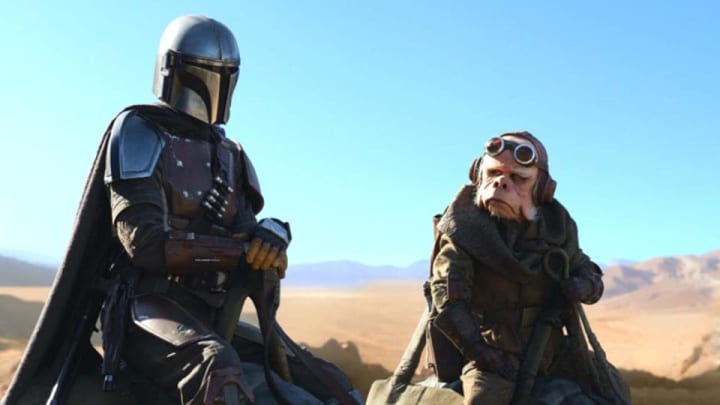 The Mandalorian Seasons 1 and 2 are streaming on Disney+.
Read also:
* How 'Star Wars Rebels' Expanded George Lucas's Lightsaber Mythology for the Darksaber
* Obi-Wan Kenobi's 15 Most Iconic Quotes from 'Star Wars'
* Darth Maul's 15 Most Memorable Quotes From 'Star Wars'
About the Creator
A freelance writer who loves God, movies, music and TV; esp Star Wars, Animation/Anime, GOT, The Wheel of Time, and anything that's entertaining! X/Threads/ISG: @marfield49
Reader insights
Be the first to share your insights about this piece.
Add your insights