The Evolution of Multi-Vendor Ecommerce: From Marketplace Beginnings to Modern Day Powerhouses
The top online marketplaces in the world sold $3.23 trillion in goods in 2021. Sales through platforms like those operated by Alibaba, Amazon, eBay and others accounted for two-thirds of global ecommerce sales last year, according to Digital Commerce 360's analysis.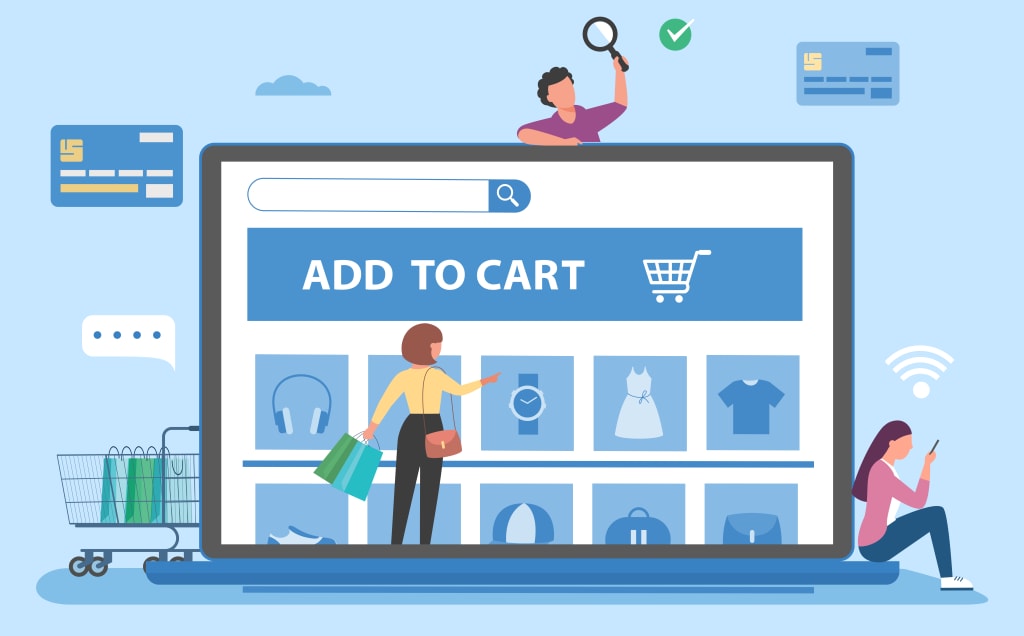 Multi Vendor Marketplace
Introduction
Consumers have never experienced the level of convenience they enjoy today. This is due to technological advances and, most importantly, to vendors who adopted it quickly.
In the past, people had to travel long distances to get their desired commodity. But as technology started to creep, it started to quicken the slow-paced lives of the people. For instance, the introduction of mobile phones encouraged people to place orders over the phone. A major role was played when the internet came which changed the way businesses operate. Internet access on smartphones and computers allowed consumers to reach out to retailers with an online presence. This paved way for ecommerce.
By the end of the 20th century, the world saw technological growth to an extent that it provided next-level convenience to customers. Underpinning the customer shift from offline to online shopping, retailers started feeling the importance of online presence and gradually shifted to online modes to increase their sales. Those, still adamant about their traditional way of selling products got the required push from Covid-19. Covid-19 rang the alarm bells and made their transition to online mode in order to save their business from being kicked out of the market. The pandemic made people confined within the four walls of their houses. Forcing them to increase the usage of the weapons they had at their disposal i.e., smartphones and internet services. Customers can easily order their items on the website of the vendors and have them delivered to their doorsteps by the delivery agents.
How Easy it is for the Vendors to Go Online
It was and is never easy for any small business to go online as it requires them to have ordering and delivery software that meets all their business requirements. Building software from scratch is a time taking and costly affair. It requires prior knowledge as well. Well, if there's a problem then there's a solution as well. Technology plays its role over here too by providing the convenience of cloud-based services. Getting the software for their business operation is now child's play, just list down the requirements and get the cloud-based software at your disposal.
Running your business without much experience always comes with challenges. And, it worsens when there is fierce competition in the market. The world is seeing cut-throat competition in the online buying and selling of products, this makes small businesses even more eager to reach out to their target audience and increase their customer base.
The popping up of digital marketplaces like Amazon and Flipkart has turned out to be a blessing for small and medium-scale businesses. These multi vendor eCommerce marketplaces provide small retailers the opportunity to expand their horizons by eliminating their selling boundaries and utilize an already built customer base. With the increase in the number of multi vendor eCommerce platforms, retailers have more avenues to increase their reach.
Growth of Multi Vendor Ecommerce Platforms
The top online marketplaces in the world sold $3.23 trillion in goods in 2021. Sales through platforms like those operated by Alibaba, Amazon, eBay and others accounted for two-thirds of global ecommerce sales last year, according to Digital Commerce 360's analysis.
The convenience delivered to the customers by multi vendor eCommerce platforms has been the biggest factor behind the increase in online shoppers. In 2021, 2.14 billion shoppers bought items online, which is a significant increase from the near past.
A Boon for Vendors and Customers alike
The vendors operating on multi vendor eCommerce marketplace software not only get an already built customer base but also provide them with the required tools which can help them scale. For example, vendors can offer discounts and offers to encourage customers to order more. To assist them in marketing, vendors can track their growth through analytical tools and build future plans accordingly. Also, assist them in targeting their customers through emails and push notifications. Overall, the platforms help them build their brand and scale.
On the other hand, customers get a beautiful shopping experience. Multi vendor ecommerce platforms help customers get the facility of going through a wide array of goods provided by different vendors. Onboarding multiple vendors on the platform make them compete among themselves thereby, stopping them from hiking prices. With the availability of advanced mobile apps, customers get multiple benefits among them are placing their orders without any hassle, making secure payments through one of the payment modes, and live tracking their orders.
Final Words
With time, technology will make further advancements. Utilization of artificial intelligence and machine learning in multi vendor eCommerce marketplace software will create more convenience not only for the businesses dealing into ordering and delivery but for the customers as well. Artificial intelligence (AI) is already playing a significant role in the arena of personalization provided by platforms to customers.
Increasing competition will make vendors feel more pressure in the coming years, and to beat that competition, vendors must be online via a powerful multi vendor eCommerce marketplace software.
Reader insights
Be the first to share your insights about this piece.
Add your insights