Star Wars Universe
Taika Waititi Shares Update On His Upcoming 'Star Wars' Movie
Taika Speaks Up!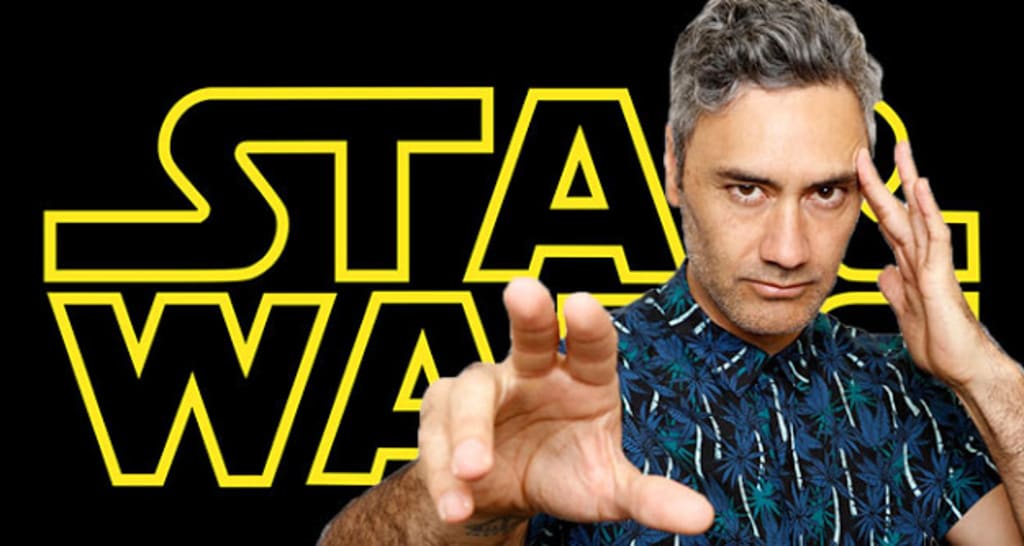 Taika Waititi is taking both the Star Wars and Marvel worlds by storm.
The Academy Award winner achieved great success as writer/director of 2017's Thor: Ragnarok, has directed and starred in several episodes of The Mandalorian, and is currently developing the next Thor film, Thor: Love and Thunder.
As if this was not enough to make a fan happy, last May, to the delight of Star Wars fans everywhere, his involvement in Star Wars took an unexpected and exciting turn. Waititi was announced as writer/director of an upcoming Star Wars film, fueling much speculation and anticipation in fan communities around the internet, and yielding an almost universally positive response. Joining him on the screenplay is Academy Award nominee Krysty Wilson-Cairns, who received a BAFTA Award for her work on last year's film 1917.
This annuncement came in the wake of the final film of the Skywalker saga, The Rise of Skywalker, which debuted in theaters in December of last year. The film received lukewarm reviews, earning a 51% score from critics on Rotten Tomatoes, and for some fans, has left the future of the Star Wars films in doubt. However, The Rise of Skywalker undeniably marked the end of an era. While we know for sure there won't be a new Star Wars trilogy in theaters until 2023, having Waititi's Star Wars film to look forward to certainly points toward a bright future for at least one film in the franchise.
In an interview with BBC, Taika confirmed that he and his team are actively writing his Star Wars film.
"We're just writing. We're writing."
Taika is currently working on multiple projects at once, as he is also actively in pre-production on Thor: Love and Thunder. With Thor: Love and Thunder currently slated for a February 11, 2022 release date, we know that it is unlikely that his Star Wars film will be finished before then. However, this news points toward his Star Wars movie coming sooner rather than later, which means it could even potentially be first up on the slate for 2023.
Of course, Waititi cannot say anything about his movie without Lucasfilm's approval, but we hope that we can gain more information as the writing process continues. After all, he has been sharing fairly frequent updates on Thor: Love and Thunder now that he is on the fourth or fifth draft of the script, calling it "so over the top, in the very best way."
Waititi is known for films that are witty, funny, and full of heart, and he has dabbled on both the independent and studio side of filmmaking. To get an idea of how he might approach a Star Wars movie, be sure to rewatch the episode of The Mandalorian episode "Chapter 8: Redemption," which he directed. This episode is proof that Waititi knows how to approach grittier, more intense plots and topics, while still maintaining his brand of heartfelt humor.
While 2023 is a long time to wait for a new Star Wars film, you should be sure to check out some of his other films if you have enjoyed what he has done for Star Wars and Marvel. Perhaps you may want to check out last year's critical darling Jojo Rabbit, or even something from earlier in his career, like Hunt for the Wilderpeople.
In addition to Waititi's film, Emmy-nominee Leslye Headland is working on a new, currently untitled Disney+ Star Wars series, where she will be serving as showrunner and writer. We also have season 2 of The Mandalorian to look forward to, as well as two other Disney+ series, one centering around Rogue One: A Star Wars Story's Cassian Andor, and the other focusing on fan-favorite character Obi-Wan Kenobi.
What Star Wars movie or television show are you most excited about in the near future? Let us know in the comments!
Written By Alex Cherry
Syndicated From Culture Slate