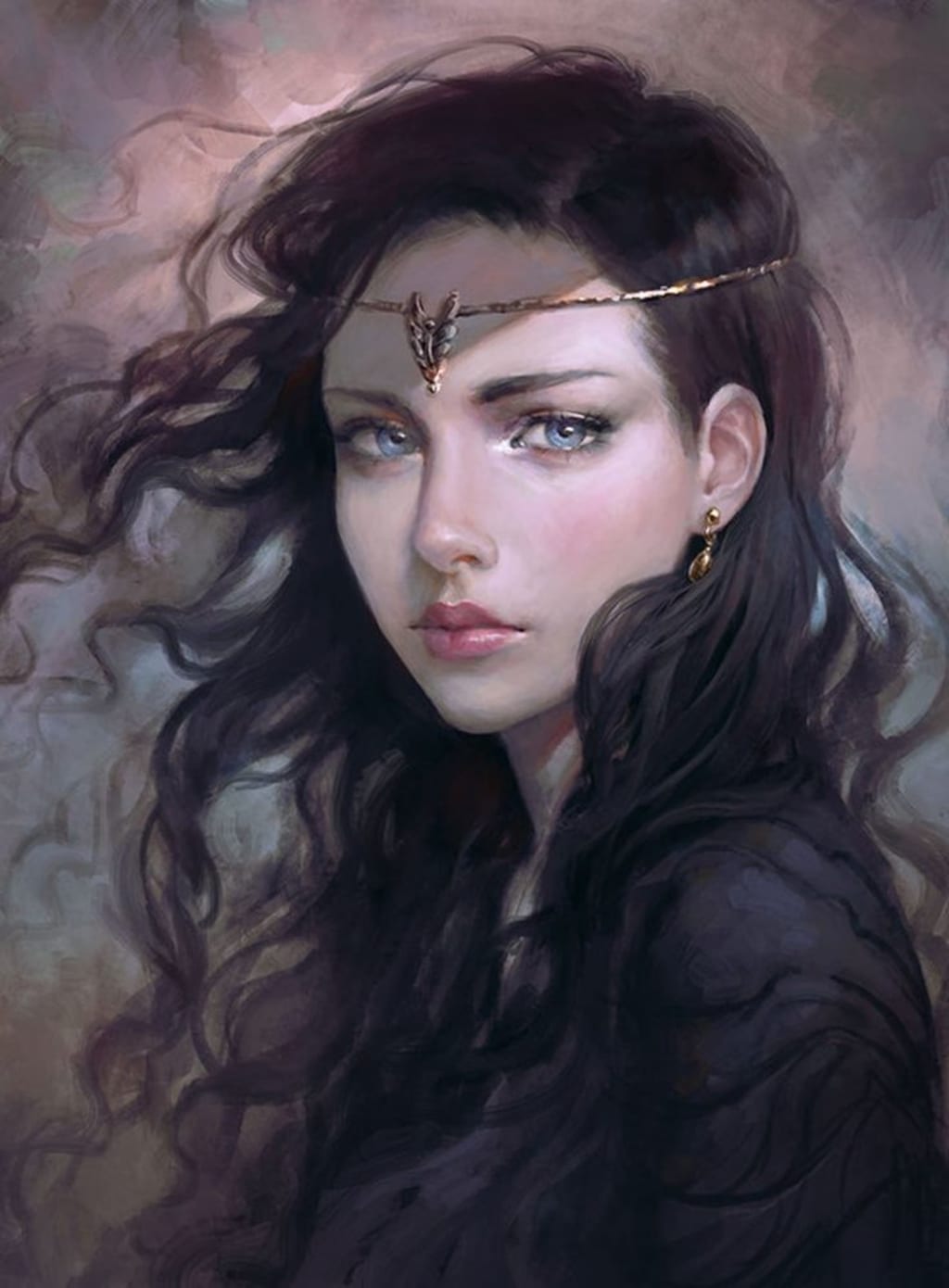 Once upon a time, there lived a beautiful princess named Sirena. Sirena has dark blue eyes and pale white skin with long black hair and red lips. Sirena was living a good life at her Castle on the outskirts of Hartsville.
One day, Sirena was searching for some berries in the woods, and she saw someone riding a horse. It seemed strange to see outsiders close to the town so she went to get a closer look. When she got closer she saw that he is a Prince of a nearby town named Rainsville. The Prince's name is Ty and he was not like any other Prince. He has dark brown hair with green eyes and tan skin. As Sirena was inching closer she stepped on a twig which then broke and Ty looked in the direction of the noise. Ty then sees Sirena trying to get away and stops her. The minute the two locked eyes it was instant love. The two decided to keep in touch and write to each other because Ty was working a lot.
One day when Ty was walking about at his castle, he gets a letter from Sirena asking him if he had fallen in love the many months of talking through a messenger Hawk. To Sirenas amusement, Ty wrote back responding with yes and asked if Sirena could move in with him. Sirena replied and said yes. So Sirena left Hartsville and moved to Rainsville to live with Ty.
On the day of the move, Sirena was thinking to her self about the first time in months, that she would see Ty. The moment Sirena walked through the doors of the Rainsville castle and saw Ty, they ran and kissed each other passionately. Now, Ty was still traveling for work as obligations of being a prince which meant that Sirena was left alone at the castle, but that didn't bother her since she had a whole new castle to explore. Ty ended up being gone from the castle for several months, and when he returned Sirena had some exciting news to share. Sirena told Ty that she is expecting. Ty got so happy he hugged and kissed Sirena. In Ty's eyes, there was no time to wait but take time from traveling to get ready for the baby. Some days Sirena would get out of the castle for fresh air and to go to the barn to check on the animals. When Sirena came back from the barn, she went to the store to get supplies. A few months later, the Prince and Princess found out they are expecting a girl and announced the news to the entire kingdom. The villagers cheered and they all started preparation for the birth of the girl. The day the baby was set to arrive, the proud parents were thinking of names and then thought of Aiyana. When Aiyana was born, Sirena and Ty went back to the kingdom to announce the name of the baby and show Aiyana to the villagers. Everything went back to normal after a few months of Aiyana's birth. The lives of everyone in the kingdom will soon change for the first time in a long time.