Hidden Figures: Inventions You Didn't Know Were Created by African-Americans
Despite all the hardships and discrimination, many African-Americans contributed to mankind with their innovative and creative inventions that we still use today.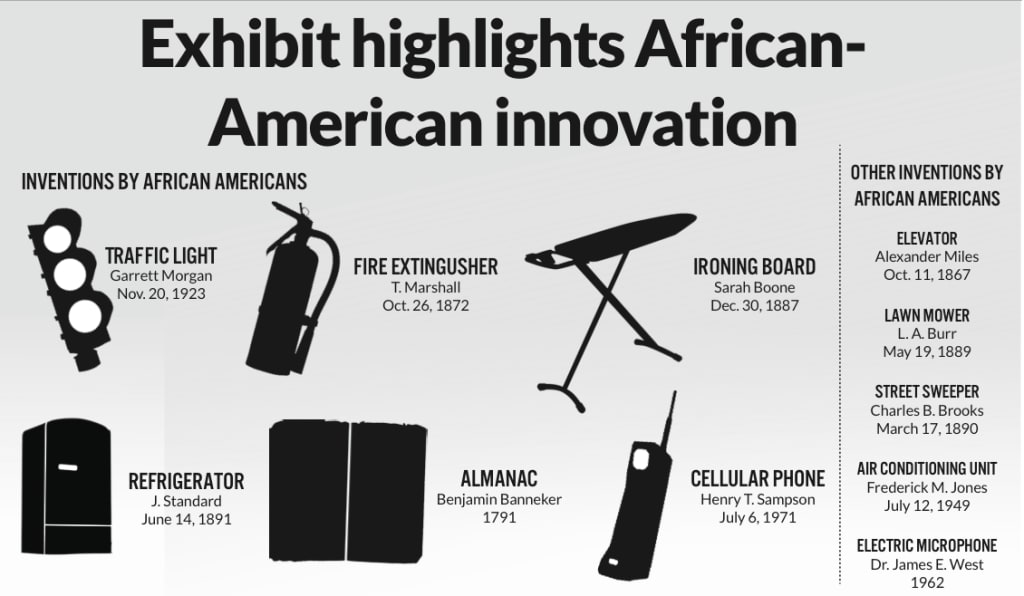 Did you know George Washington Carver made more than 300 products from peanuts?
Did you know Lewis Howard Latimer was a draftsman who worked closely with Thomas Edison and Hiram Maxim while creating the light bulb? Latimer also helped Alexander Graham Bell draft the patent for his telephone.
Did you know Garrett Augustus Morgan invented the early version of the gas mask and a new form of the traffic light?
These extraordinary men were self-taught while creating their inventions, and many of these accomplishments happened during the dark era of slavery in the US where people were punished with extreme mutilation or death.
The patent system gave people recognition and protection over their inventions, and African-American inventors were major contributors during the 17th and 18th centuries. The US Patent Act was colorblind towards African-Americans because some of them were exploited without recognition and protection.
For instance, if a product was invented by a slave, the application to patent the product was rejected. This didn't stop the slave owners who often took credit for their slave's inventions and they made a lot of money in the process. It was difficult for both free and enslaved African-Americans to patent their inventions because they weren't acknowledged as citizens of the US.
George Washington Carver (1860s- 1943): Inventor, Scientist, Botanist, Professor and Humanitarian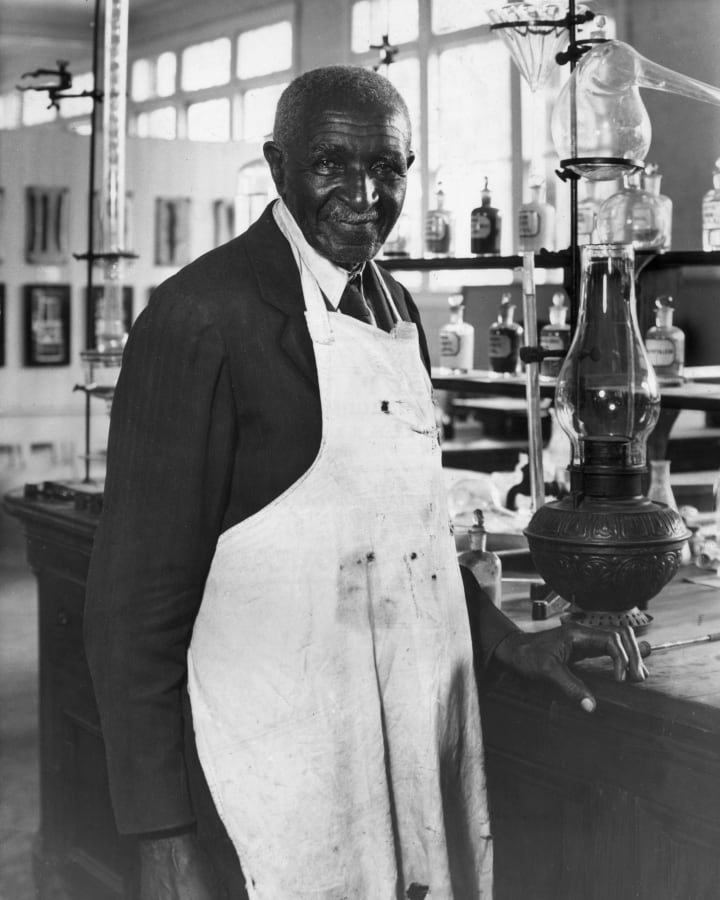 George Washington Carver discovered 300 uses for peanuts such as cooking oil, printer's ink, axle grease, and much more. He revolutionized agriculture in the American south and transformed the economy.
Carver was born a slave between 1860-1865. In 1894, he earned a Bachelor's Degree in Agricultural Science from Iowa State, and received his master's degree in 1896.
During this time, Carver was the only African-American in the US with an advanced degree in scientific agriculture.
Carver also joined the faculty of Booker T. Washington's Tuskegee Normal and Industrial Institute in Alabama because Washington was looking to establish an agricultural department and research facility.
After planting, Carver noticed he had extra sweet potatoes and peanuts because many people didn't eat them. Instead of having goods go to waste, he started working on inventing new foods from these plants like sugar, flour, vinegar, paint and much more.
Known as the "Peanut Man", Carver educated farmers and developed traveling schools and outreach programs. He also wrote bulletins and gave them to farmers for free. Through his agriculture knowledge, Carver revolutionized the southern US.
It would be difficult to explain to a lady that I wake up every day at four in the morning to go talk to the flowers. - George Washington Carver
Lewis Howard Latimer (1848-1928): Inventor, Engineer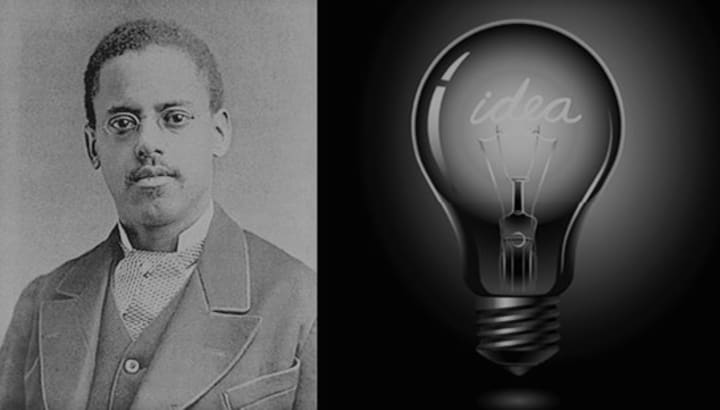 Lewis Howard Latimer made the light bulb more practical and contributed to the invention of the first telephone.
Latimer was born in 1848 to parents who fled slavery. Latimer's father, George Latimer was captured in Boston and brought to trial as a fugitive. Latimer was defended by abolitionist Frederick Douglass and was able to later purchase his freedom.
George Latimer shortly departed from his family after the Dredd Scott decision in 1857. Due to citizenship rules at the time, African-Americans couldn't claim citizenship in the U.S. and Scott couldn't bring his suit to trial.
Lewis Latimer worked to help support his family since his father departed, and taught himself mechanical drawing and drafting by observing the work of a draftsmen firm. Latimer's talent got him promoted from office boy to draftsman.
He worked closely with Alexander Graham Bell and helped him draft a patent for the telephone. While working for Thomas Edison and Hiram Maxim, Latimer patented a carbon filament for the incandescent light bulb. This invention made electric lighting more affordable for the average household.
We create our future, by well improving present opportunities: however, few and small they are. – Lewis Howard Latimer
Garrett Augustus Morgan (1877-1963): Inventor, Publisher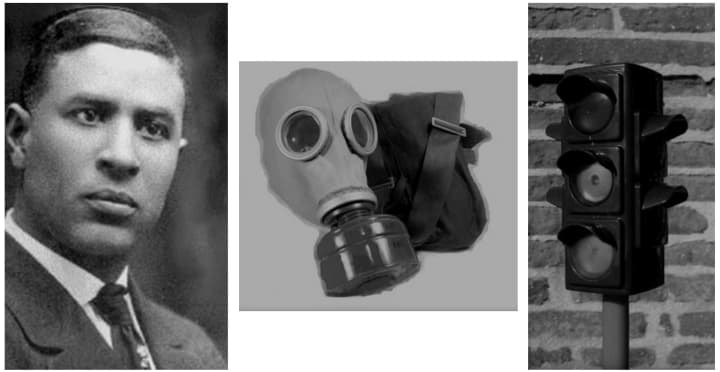 Garrett Augustus Morgan saved lives with his invention of the early gas mask and new form of the traffic signal.
Morgan was born in 1877 and was one of 11 children from a Native-American mother and African-American father. With only an elementary school education, he payed for lessons from a private tutor working as a handyman. Learning how the sewing machine worked and how to fix them helped Morgan obtain a patent and he opened his repair business.
In 1914, Morgan created a device called the "safety hood," which enables people to breathe safely in the presence of smoke and gases. Morgan's device eventually became the prototype for the gas mask, which was used during World War I to protect soldiers from toxic gas during battle.
There was some resistance among buyers because of the racial tension throughout the US, and Morgan hired a white actor to pose as the inventor of his gas mask. During the presentations, Morgan posed as the inventor's sidekick disguised as a Native-American. While wearing the gas mask, Morgan entered unsafe breathing areas and this tactic worked because firefighters and rescue workers were interested in his invention.
After witnessing an accident at an intersection, Morgan created a new kind of traffic signal with a warning light to let drivers know to slow down before stopping in 1923. Morgan acquired patents for his traffic signal which we now know as the modern three-way traffic light. He eventually sold the rights to General Electric for $40,000.
If you can be the best, then why not try to be the best? – Garrett Augustus Morgan
The Invention of Blood Banks, Portable Air Cooling Units, and Automatic Elevator Doors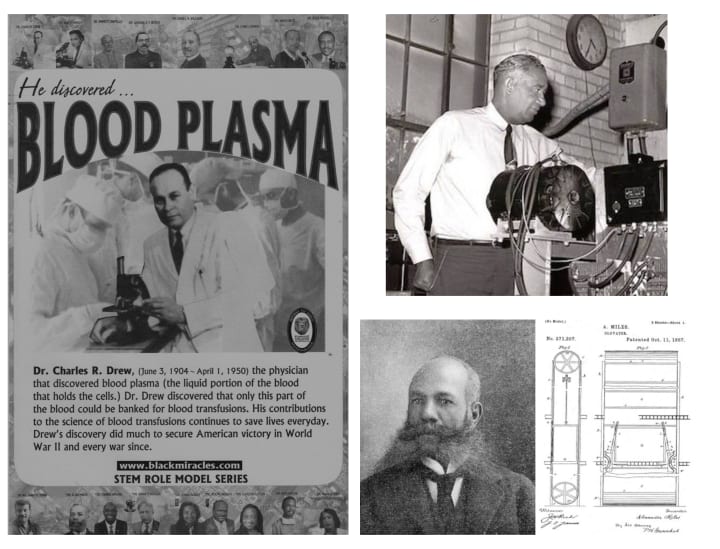 There are other great African-American inventors like Dr. Charles Richard Drew (1904-1950), Frederick M. Jones (1893-1961), and Alexander Miles (1830s-1981).
Dr. Charles Richard Drew pioneered America's first large-scale blood bank during World War II. During the time of Drew's invention, the American armed forces segregated blood from black and white donors, and Drew spoke out about these racist practices. The military never changed their policy, which forced Drew to resign and return to teaching at Howard University where he worked as an instructor in surgery.
In 1938, Frederick M. Jones designed a portable air cooling unit for long-haul trucks and railroad cars. The unit was used to preserve blood, medicine, and food. Before Jones' invention, ice was used to keep items cold during long road trips.
In 1887, Alexander Miles was awarded a patent for inventing automatic elevator doors which improved passenger safety. Before Miles' invention, people had to manually open and close elevator doors. If anybody forgot to close the shaft door, passengers were subject to fall down when expecting to step into the elevator.
Dedication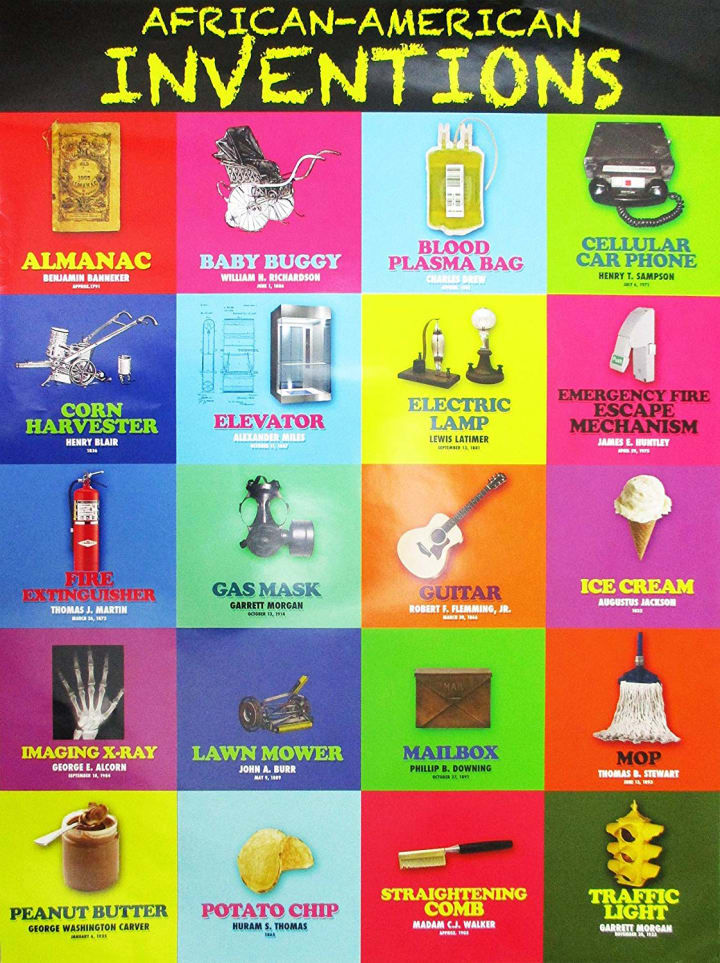 There are many more African-American men and women inventors who have gotten overshadowed or forgotten about because they have been omitted from many history books.
The truth is now easier than ever to find in the information age, but in general, why are some African-American historical achievements being forcibly hidden? I believe this neglected part of American history should be taught in schools all over the US.
It takes a special kind of strength and spirituality to express intelligence through innovative and creative inventions while dealing with a world full of discrimination and racism.
About the Creator
Inspirational Speaker, Author and Blogger looking to inspire with my story of being a two-time cancer survivor and hip amputee, and connect the African Diaspora to their African roots via Black Consciousness.
Reader insights
Be the first to share your insights about this piece.
Add your insights