Digital Diabetes Management Market Outlook 2022-2027
The report has segmented the global digital diabetes management market on the basis of product type, device type and region.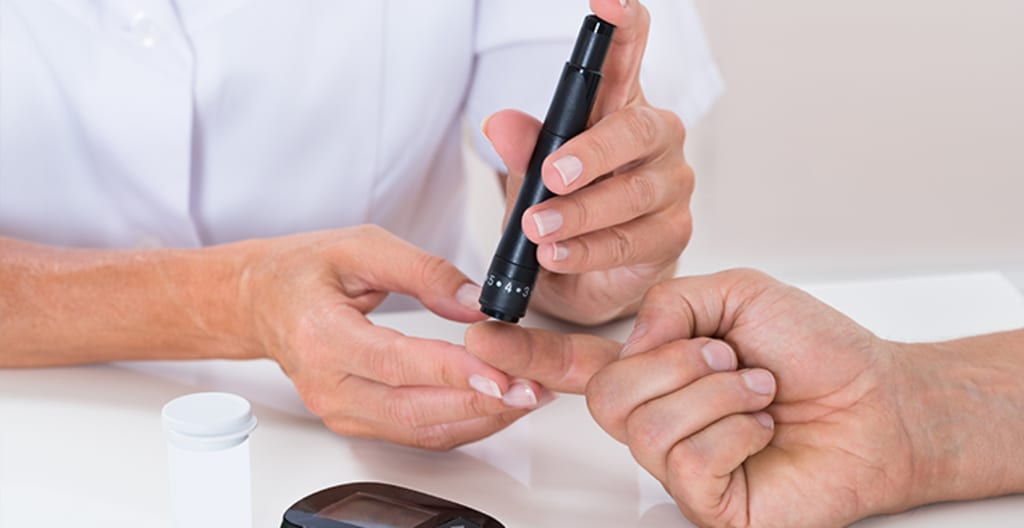 Digital Diabetes Management Market Report
According to the latest report by IMARC Group, titled "Digital Diabetes Management Market: Global Industry Trends, Share, Size, Growth, Opportunity and Forecast 2022-2027", the global digital diabetes management market size reached US$ 8.7 Billion in 2021. Looking forward, IMARC Group expects the market to reach US$ 29.6 Billion by 2027, exhibiting a growth rate (CAGR) of 22.6% during 2022-2027.
Market Outlook: 
Digital diabetes management is an electronic medical solution that uses software-based applications and devices, such as insulin pens, smart glucose meters, closed-loop systems, sensors, and insulin patches. They are largely used for remote monitoring, management, and analysis of patients with diabetes.
Diabetes, a metabolic disorder, affects insulin production and leads to elevated blood sugar levels in the body. Digital diabetes management helps manage hyper/hypotension, cholesterol levels, and blood glucose and effectively track and maintain the record of the patients. As a result, they are witnessing a significant demand across at-home or self-care facilities, clinics, hospitals, and research institutes.
Note: We are updating our reports, If you want the latest primary and secondary data (2023-2028) with Cost Module, Business Strategy, Competitive landscape, etc. Click request free sample report, the report will be delivered to you via email within 24 to 48 hours.
Request to get the sample report: https://www.imarcgroup.com/digital-diabetes-management-market/requestsample
Market Trends: 
The rising prevalence of diabetes has led to an increase in the advent of highly flexible diabetes care solutions, which is majorly driving the global digital diabetes management market growth. In addition to this, the widespread adoption of connected devices and cloud-based enterprise solutions is further fueling the market growth. This is also supported by the inflating sales of smart devices across the globe. Moreover, increasing health consciousness amongst consumers has escalated the demand for blood glucose monitoring devices, which is creating a positive outlook for the market.
Competitive Analysis and Segmentation:
Competitive Landscape with Key Players:
The competitive landscape of the digital diabetes management market has been studied in the report with the detailed profiles of the key players operating in the market.
Major Players Covered: 
Abbott Laboratories (NYSE: ABT)
ACON Laboratories Inc
Ascensia Diabetes Care Holdings AG (PHC Holdings Corporation)
Becton, Dickinson and Company (NYSE: BDX)
Dexcom Inc. (NASDAQ: DXCM)
Hoffmann-La Roche AG
Medtronic plc (NYSE: MDT)
Novo Nordisk A/S (NYSE: NVO)
Tandem Diabetes Care Inc. (NASDAQ: TNDM)
Terumo Corporation (OTCMKTS: TRUMY)
Key Market Segmentation:
The report has segmented the global digital diabetes management market on the basis of product type, device type and region.
Breakup by Product Type:
Smart Glucose Meter
Smart Insulin Pumps
Smart Insulin Pens
Apps
Breakup by Device Type:
Handheld Devices
Wearable Devices
Geographical Analysis:
• North America: (United States, Canada)
• Asia Pacific: (China, Japan, India, South Korea, Australia, Indonesia, Others)
• Europe: (Germany, France, United Kingdom, Italy, Spain, Russia, Others)
• Latin America: (Brazil, Mexico, Others)
• Middle East and Africa
Ask Analyst for 10% Free Customized Report: https://www.imarcgroup.com/request?type=report&id=4081&flag=C
Keeping in mind the uncertainties of COVID-19, we are continuously tracking and evaluating the direct as well as the indirect influence of the pandemic on different end-use sectors. These insights are included in the report as a major market contributor.
Key Highlights of the Report:
Market Performance (2016-2021)
Market Outlook (2022-2027)
Market Trends
Market Drivers and Success Factors
Impact of COVID-19
Value Chain Analysis
Comprehensive mapping of the competitive landscape
If you need specific information that is not currently within the scope of the report, we will provide it to you as a part of the customization.
Contact US:
IMARC Group
30 N Gould St, Ste R
Sheridan, WY 82801, USA
Website: https://www.imarcgroup.com/
Email: [email protected]
Americas: +1-631-791-1145 | Europe & Africa: +44-753-713-2163 | Asia: +91-120-433-0800
About the Creator
Hi Guys My name is Rahul Gautam and I am a Business Consultant Market Intelligence in the company named IMARC Group. I have 7 years of work experience. You can contact me at for any query at +1-631-791-1145.
Reader insights
Be the first to share your insights about this piece.
Add your insights