Coronavirus: A New Perspective
When humans get out of the way.
With millions on house arrest, participating in social distancing, canceling travel plans and staying home we are seeing miraculous events taking place all over the earth.
From the recent crystal clear waters in Venice, to major falls in pollution throughout major cities, it's clear that our planet crucially needed a break from the overbearing activity of humans.
While the rise of the disease on vulnerable humans continues to be a growing concern, a perhaps more unpopular opinion remains floating through the media lately; could this virus ultimately do more good for us, than harm?
Let's take a look at some of the healing taking place around the earth, while human activity remains greatly reduced.
Dolphins, and Clean Water in Venice, Italy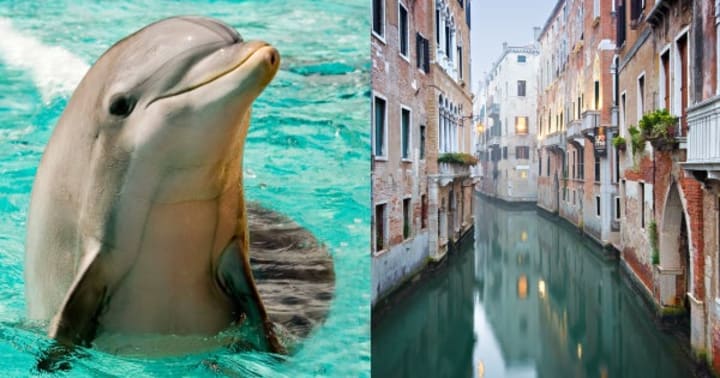 Venice, Italy, which is typically surrounded with thousands of tourists is quiet today. The number of motorboats on the canal has also been greatly reduced, leading to crystal clear water, and even Dolphins caught swimming through.
Venice's resident Serguei Michtchenk, reported "There are no boats, there is no traffic. Definitely it is cleaner." Residents also report seeing fish, swans, ducks, and other creatures find their way back to newly clear waters.
"Venice hasn't seen clear canal water in a very long time," Gianluca De Santis said in a recent Twitter post. "Nature just hit the reset button on us."
New York City Reports Air Pollution and Co2 Levels at Dramatic Low
Researchers in NYC have been following the pandemic and it's influence over air pollution levels. They told the BBC their early results showed carbon monoxide (primarily from cars) had been reduced by nearly 50% compared with last year.
According to the BBC, Scientists say that by May, when CO2 emissions are at their peak thanks to the decomposition of leaves, the levels recorded might be the lowest since the financial crisis over a decade ago.
In their further studies they found a 5-10% drop in CO2 over New York, and a large drop in methane levels as well. All since the recent events of mandatory social distancing, New Yorkers have (for the most part) been off the streets, lowing the air pollution to a drastic (but fantastic) low.
Professor Róisín Commane from Columbia University who carried out the air monitoring work reported, "New York has had exceptionally high carbon monoxide numbers for the last year and a half, and this is the cleanest I have ever seen it. It's is less than half of what we normally see in March."
Nitrogen Dioxide Levels Drop in China
As this new pandemic continues to sweep the globe, more rules and regulations surrounding work and travel have been put in place to reduce it's potential of spreading. Satellites orbiting Earth have recently observed the reduction in human activity resulting in lowered nitrogen-dioxide emissions all over China.
ESA's director of Earth observation programs, Josef Aschbacher confirmed that "Satellites offer a unique vantage point to monitor the health of our planet. It currently provides the most accurate measurements of nitrogen dioxide and other trace gases from space."
Nitrogen Dioxide is primarily created by factories, and traffic. It is a direct translation to industrial activity, and a significant decline in such levels outline the recent slow in all human activity throughout China.
A Rise of Children (and pets) Spending Time Outdoors
With schools closing all over the world to help protect families, we are seeing large increases in the amount of people, specifically children, spending more time outside.
This period of time for kids just to be kids, and enjoy learning through living, is a gift we typically do not get to savour in our society.
The time we suddenly find ourselves having, to spend at home, could be a major blessing to many families who otherwise spend no time together.
With busy modern lives, may we soak up the time we are given to spend with our loved ones. In today's age, families are very rarely home with each other. With most households having two working parents, and children in a variety of activities, it's far and few between to have the whole family home all day, under one roof.
A New Form of Patriotism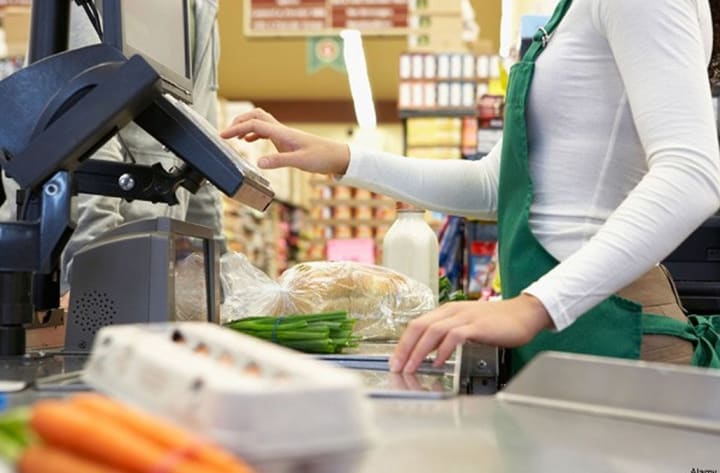 In the western world we have long associated patriotism with armed forces, but when it comes to Covid-19 you cannot shoot this pandemic, and those on the frontlines are not who we as a society typically bow to salute.
Right now it's not the mercenaries or enlisted men saving the day; it's our doctors, nurses, pharmacists, caregivers, store clerks, utility workers, small-business owners, and employees. It's these brave people that are currently ensuring our society runs as smoothly as possible, all while putting themselves and families at a great risk of contamination and death they never signed up for.
Let's agree when all is said and done, to give our thanks and appreciation to those who stepped up during this time to take care of us, and may we offer them the same gratitude of sacrifice we do to others who risk their own wellbeing, for the sake of the collective wellbeing.
A Sense of Community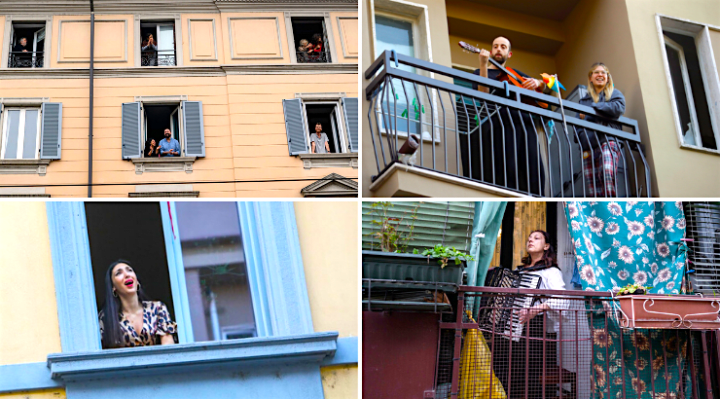 The above photo illustrating the people of Italy singing with one another from their balconies. As the virus continues to keep the world on lockdown, people are banning together to make the most of this time.
In Italy they are singing to each other from their windows.
In Eastbourne, hundreds of people have signed up for a telephone befriending service.
Complete strangers are getting food for their neighbours.
Stores are creating 'elders only' hours to protect their ability to stock supplies.
There are cases of people paying other's bills during this time, and
Creatives online are producing digital communities for people to connect.
During a time of chaos, there are plenty of communities coming together even stronger. It is in times of crisis that our strength as a collective whole is tested, but from the looks of it, we are doing pretty alright.
How Are You Feeling During this Odd Time?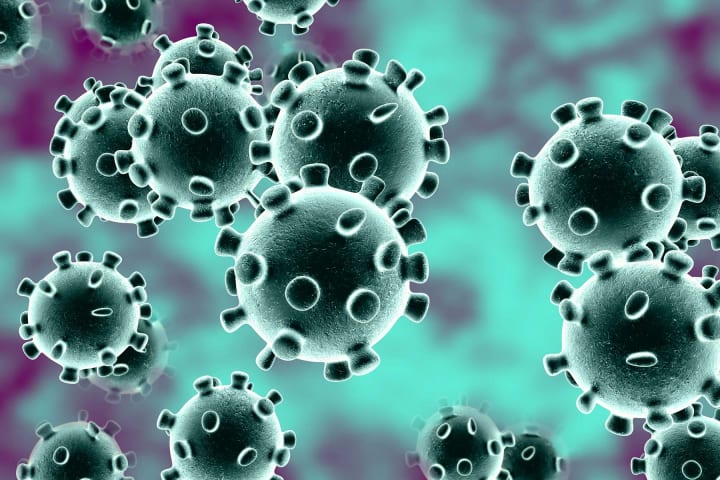 With deaths from this disease reaching just over 13,000 now it is vital we as a society stick to protocols and keep our distance. Do your part to flatten the curve. Stay home with your kids. Spend some time outside. Let the Earth purge itself, and rebuild itself.
For the benefit of humanity, we must do our best to stay home. Turns out though, this mandatory lockdown might not only keep you safe, it may give our Earth a chance to heal. Breathe. And revitalize.
How long has it been since we had a world-wide lockdown?
The Earth is soaking in this opportunity to rebuild itself. The air is breathable, the water is clean, communities are coming together, and families have time to spend with one another.
Perhaps an unpopular opinion, but it remains true that in the long run, this universal shut down may bring more benefits than harm. More specifically if we come back after smarter, greener, and greater connected to both each other, and our earthly home.