Coastoria: Part Four
It all gets heated...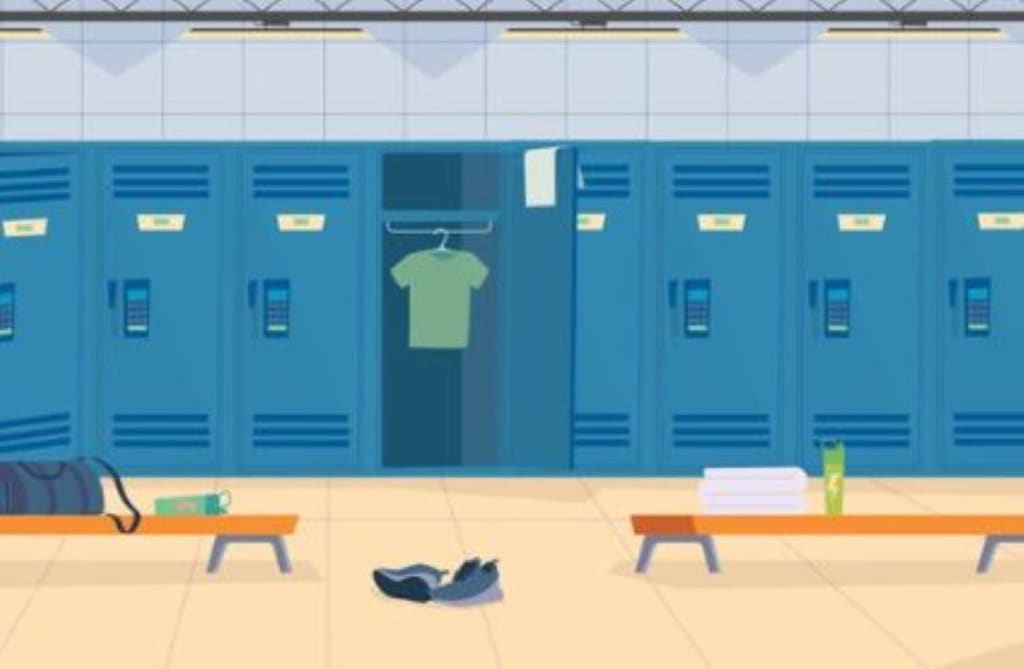 Ferlant maintained their maximum points in Pool A with a 2-1 comeback victory over Maroc; Niemon earned a critical away win at Gellin by the same scoreline. As for Pool B, the impressive Arrienz edged out their nearest challengers Ganopri 1-0 and Kotela pulled off a shock 1-0 victory at Bemill with a late goal, despite having only 23% possession.
The coach was transporting 's finest players, management team and medical staff in a north-easterly direction for their latest away mission in Safon, a county known for its financial industry and rolling countryside. For this four-hour journey, it had been decreed that sports psychologist Derek should join the boys and conduct some tutorials to pass the time – a rare point of agreement between Torben and the Operator General. Having spent the previous three decades at compass points north, west and central, the island's foremost sports psychologist sought to resettle himself in befittingly more opulent environs, thereby becoming another weapon in the south coast armoury of talent.
Primary amongst his virtues was an ability to express complex concepts in layman's language, using his forensic mastery of detail. To gauge the magnitude of such a feat one needs only to observe the players' positive reactions to his intelligent and intelligible recommendations. For instance, the ever-enigmatic Niko was sat next to Callum, exhibiting his penchant for spending time with younger teammates. Callum had a profusion of patently anti-adolescent facial hair; his vernacular appeared to revolve around the words 'blud' and 'fam'. Yet he listened intently to Derek's guidance on 'self-efficacy' – the belief in one's capacity to execute behaviours in pursuit of a goal – and attributing a result to internal, rather than external factors.
A few rows down, Ryan and Scott were encouraged to continue their 'propinquity' between one another as central defenders, which their contrasting styles gave rise to. Gus received useful pointers on controlling his pre-competitive anxiety and performing in 'clutch moments' under pressure. Towards the back, Josh played the quiet captain, as ever, more interested in setting his own objectives (in process, performance and outcome) than giving heartfelt homilies. A more ornery character, Jordan often staked out his full-blooded, all-action kitchen garden on the densely cultivated fields of away teams, which invariably made him a target for opposition fans. Nonetheless, Derek reminded him of 'dysfunctional assertive behaviour': the presence of home supporters can sometimes be counterproductive.
Gus was forced into action early in the match, as he superbly clawed out a curling free-kick. Later, Scott did well to deflect a shot from their 'danger man' forward just wide. 's best chances fell to Callum, who miskicked the ball, and Bailey, who headed straight at their keeper from Josh's pinpoint cross. The top two counties in Pool C could not be separated, with the visitors more satisfied to collect a point from a game containing few real chances.
Peshor remained pointless after defeat at Lioko, who scored the match's only goal direct from a corner and were generally on top. In Pool D, Etles came from behind to post a resounding 4-1 win at Seslan and Cruvok crashed to 2-0 reverse at Boknes. The south coast boys' nemesis Tepovec continued their dominance of Pool E with a penalties-aided 2-0 win over struggling Strivay, whilst Metis did not have the guile to break down the diligent Delotra defence, who secured their third straight goalless draw.
STANDINGS AFTER 3 ROUNDS:
Pool A Pool B Pool C
Ferlant---9 Arrienz---9 Safon-----------7
Niemon--6 Ganopri--6 LAXONEN---7
Gellin-----3 Kotela----3 Lioko---------3
Maroc----0 Bemill----0 Peshor-------0
Pool D Pool E
Etles-----9 Tepovec--7
Seslan---4 Metis------4
Boknes--3 Delotra----3
Cruvok---1 Strivay ----1
____________________________________________________
"Look at this – Channel 12 are showing a whole day of Top 40 videos!"
Felix's excitement at such a prospect was quelled when he realised the Top 40 in question was that of the existing chart.
"May contain strong language, the guide says", he warned his self-proclaimed new best friend Jacobus, who worked behind the bar at the RIC and was now accompanying Felix on what could only be described as a non-stop 48-hour drug rampage.
"May also contain crap music!" Jacobus exclaimed after 30 seconds of the manufactured, asinine drivel that passed for chart music, and the channel was swiftly switched. "Where did those poppers go?"
As the Es and LSD were inevitably wearing off, the boys called upon the ephemeral services of poppers to sweep themselves along in the meantime. An equivalent chart show from the late 1990s was chanced upon; thus the speakers were turned up and the restraint further down.
Whilst others might be graded as junkies at certain times only, Jacobus was a junkie full stop and required no further qualification. He had endured multiple overdoses, a few trips to A&E and comedowns of almost every conceivable hue. As they began to paint the early part of Sunday a vivid shade of hedonism, an amalgam of chewing gum and blue pills in their tracksuit pockets, they were making it up as they went along, and the hours hung upon their every impulse.
Felix's was now the team's third-choice goalkeeper at best, though he was beyond the point of caring. He knew that whenever he knocked on Jacobus' front door, desiring and expecting a fun time, he could forget his staggering waste of a valuable opportunity and join a fellow 25-year-old in extolling the virtues of narcotic excess, waging war on the drudgery of work while they're at it. After all, you're only young once!
Here, the rest of the year was set before them: right down to the nth line of cocaine, the x number of arguments with their careworn family members, the y hours of round-the-clock raving, the z relationships in stages of disaster. The future was set to be a ceaseless carousel: from the dull office to the pub, to the club, to the off-licence, to the afterparty – and back again. Every cash machine hit on for mega withdrawals, every dealer's number placed onto speed dial, every CCTV camera posed for with swaggering menace.
And the alternative, in so far as there was one? To be like him from work. Mr total average. Hair resembling a semi-colon, grey jumper, married at 24, 2-bedroom semi, take the little one to swimming on a Saturday morning, cook the tea for 6pm, furniture store on a bank holiday; a walking cliché, so dull you fall asleep halfway through his date of birth. Someone with whom no common agenda could be established; evidently no obvious point of connection in age, outlook, or contacts; his blood only ever ran faster at the prospect of parenthood, not partying. For who would want to be that way?
A game show followed the nostalgic chart, and they both agreed that Felix ought to apply to be a future contestant; what better way to raise funds in times of addiction? Their profusion of ideas – some coherent, others not – was a kind of compensation for the lack of any real sense of focus or direction in their lives. If Felix hadn't seen such riches, he could have lived with being poor.
____________________________________________________
Channel 7 were devoting a special feature to Ferlant and their gradual elevation up the rankings chart, as they took a step closer to their maiden Island Championships with a point at dogged Maroc. Their lead in Pool A, though, had been truncated to one point after Niemon's comfortable 2-0 win at home to Gellin, who were now effectively out of contention. Arrienz virtually assured their qualification by showcasing their counter-attacking potencies in a 2-0 success at Ganopri, with whom Kotela were vying for second place after their absorbing 1-1 draw against Bemill.
The presenter and his studio guests continued to discuss Ferlant, as Niko finished his cappuccino and strolled out of Café Angelic, with eyes for only one destination: the arcade. Every Saturday morning he would spend an hour there: first taking on the shoot-em-up games, then the driving simulators, followed by the basketball challenge, unvaryingly bringing the hour to a close at the slot machines. To the casual observer, Niko was merely living up to the paradigm perception imposed upon him by his teammates and the media – that of a superstitious and elusive enigma – which was the dominant and defining view of his character. In his own psyche, however, he was conducting litmus tests both on the fidelity of his 'lucky ring' and on his internal forces of optimism; how quickly he could incinerate the fields of disappointment at cash lost and pervade the purlieus with beams of light at having enjoyed himself.
This time, though, there was a chance he wouldn't need to see the silver lining before the fated cloud. Six of the seven symbols on his favourite slot machine were identical, an event unmatched in all the years he'd been engaging in this ritual. He could cash out there and then, assuring himself of a sizable profit. A supreme master of taking risks – yet also a practitioner of pragmatism – he took a moment to assess the possible ramifications of this defining decision. Did losing it all on one final gamble hurt him more than playing it safe and missing out on the star prize? It did not take Niko long to find his answer.
Hours later, Denis had forced the Safon goalkeeper into a fine save midway through the first half, and Clayton hit the post for the home side soon afterwards. They took the lead after 53 minutes when Bailey was in the right place to tap home Xander's low cross, only for Safon to subsequently equalise from the penalty spot. In the 78th minute, Scott inexplicably gave the ball away to their most dangerous striker, who fired past Gus from the edge of the area to settle the contest. Substitute Lloyd was later denied by a flying fingertip save, and no penalty was awarded despite Willem being brazenly shoved in the box in stoppage time. Neil was seething and had to be physically restrained after the final whistle. As the away fans sang themselves hoarse, it occurred to the home squad that what awaited them in the dressing room wasn't going to be quite so melodic...
Meanwhile, Peshor gave themselves a glimmer of hope with a 2-1 triumph at home to Lioko, but their pool had only ever looked like a battle for top spot between south east and south coast, with the former now some distance ahead as the final furlongs came into view.
Etles effectively secured their IC berth after cruising past Seslan 3-0, whilst Boknes leapt into second position in Pool D by virtue of a hard-fought 1-0 win at Cruvok, whose chances of qualifying became exceptionally remote. Lacklustre Strivay were still unable to score in their goalless home draw with Tepovec, as Delotra again evinced their unwillingness to concede, scoring a penalty to overtake opponents Metis in Pool E.
STANDINGS AFTER 4 ROUNDS:
Pool A Pool B Pool C
Ferlant---10 Arrienz---12 Safon-----10
Niemon--9 Ganopri--6 LAXONEN---7
Gellin-----3 Kotela----4 Lioko-----3
Maroc----1 Bemill----1 Peshor---3
Pool D Pool E
Etles-----12 Tepovec---8
Boknes--6 Delotra----6
Seslan---4 Metis------4
Cruvok---1 Strivay ----2
____________________________________________________
"For the record, he was totally obnoxious, rude and condescending throughout the match and at half-time, to me and my staff. Separate from that, I think he'll be disappointed with his performance."
So began Neil's verbal evisceration of the match referee in his post-match interview on Channel 7, incensed and snarling.
"Everyone inside the ground could see it was a penalty – every day of the week. Their manager actually apologised to me at full-time, as he knows we've been cheated. If that goes in, it's 2-2 and we're level on points. I also can't work out why he awarded them a penalty; their players weren't even appealing for it! And how their number 8 didn't get sent off for that X-rated horror challenge is beyond me."
The interviewer attempted to turn the conversation towards player performances, but there was no stopping Neil's tirade.
"Yet again I'm hearing a referee get booed off at the Oceanic Stadium. Well, nobody should be noticing him if he's doing his job! It becomes 'the referee show' doesn't it, and that's a shame because there's two good sides out there. He should never officiate at this level again."
The interview concluded with the following declaration:
"Let's put this in perspective before you lot get carried away: if we win our last two games, we've surely qualified. But I feel for the boys as they didn't deserve that."
In the emergency team debriefing held the following morning, decibel levels were high and ire levels off the monitor. Players variously blamed the defeat on the referee, missed chances, the blustery conditions, key players being out injured and Neil's direct style of sport. There was a nascent movement within the squad which held that the backroom team were not merely failing to heed the players' technical quality, but were effectively hiding from it, and their entire modus operandi needed to be shifted by several degrees. Those who believed that, beyond a certain point, tactics were less cardinal – and in any case could be adapted mid-game and from one game to the next – placed a greater emphasis upon the coach's likeability, character and man-management.
Niko's banner had always been firmly planted on the topography of stylistic evolution, but on this occasion he held himself accountable for being "distracted by other events".
"What other events would that be, then?" bellowed Jordan from the far side of the meeting room.
"It's just personal stuff; you don't need to know", Niko responded, not without insistence.
"I can't afford to have any of my players unfocused in these qualifiers", avowed Neil. "It's hard enough against a team like Safon, with all their technical---"
"What sort of top centre back gives the ball away in a dangerous position, then? Is that being focused?" yelled Clayton astringently, not looking at any teammates in particular, though irrefutably referencing Scott's error.
Ryan immediately sprang to his fellow centre half's defence: "Come off it, Clayts. What sort of top striker misses the target from four yards?"
Clayton then hurled a water bottle across the room, only narrowly missing Barry's head. This instigated a melee involving several players, with crockery being smashed and chairs thrown. Once the dust had settled, Neil reflected that at least the whole episode showed how much the boys cared about qualification.
Reader insights
Be the first to share your insights about this piece.
Add your insights