An Open Letter to my Gemini Husband
What your year ahead might hold.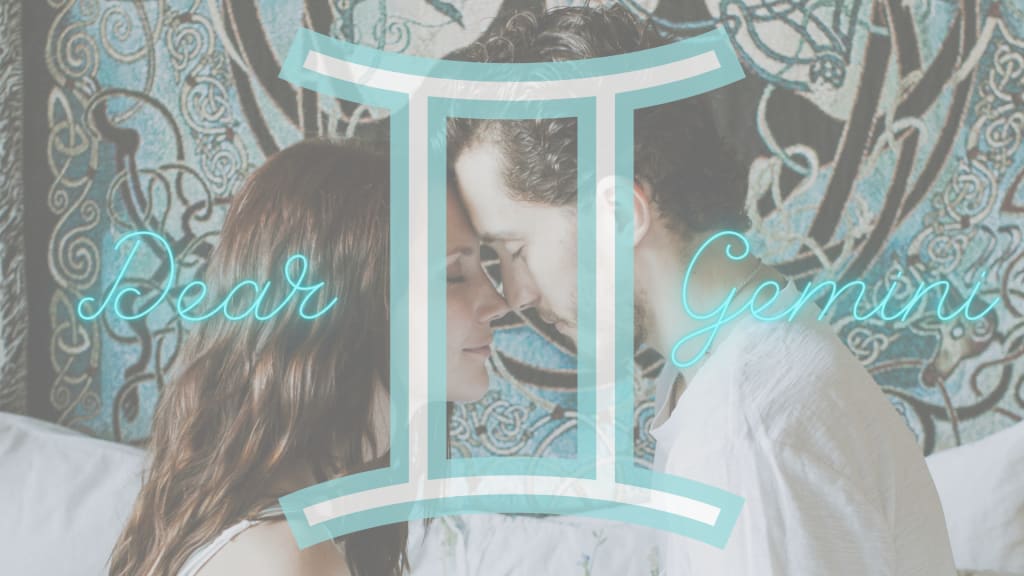 Dear Gemini,
You are amazing. Your natural curiosity, thoughtful nature and adaptable personality, inspire me on the daily. Others might know you for your intelligence, and ability to carry a good conversation, but those who are lucky to know you well, are privy to the secret life of the Gemini. I say secret, because you truly are an enigma. Some might say "two-faced" but the reality is that you are so multi-faceted. You're truly able to meld into different personas depending on your environment. Those who know the real you, know that you are deeply reflective, analytical and empathetic.
This past year has been a real tizzy. We've all been forced to look at ourselves and the world, in a new light. But you, Gemini, have had a particularly interesting situation presented. You've always been so influenced by others, and influenced by your surroundings. You change, almost unconsciously, to match the mood of what is going on around you. This last year of isolation has really stripped away all of the outside voices and stimuli. I think you've received a chance to listen to your voice. Your true voice. And dare I say, in this new year ahead, I think you're ready to follow your path.
What does the year ahead hold?
Soak it up, my darling, Gemini. This year's horoscope is all about career. But maybe a better word for it is purpose. After the past year of trials and tribulations, the stars are aligning for the next chapter of your journey to begin. You've been listening carefully to your inner voice and now, things will start to become clear.
This year will be favourable for beginning new ventures, whether it's a passion project, new occupation or a joint venture with a friend. You will find yourself moving forward confidently. Remember to keep your eye out for opportunity when the chance arises. You have the foundation for success this year, but if you don't answer the door when it comes knocking, the chance may pass! So, watch for signs from the universe, and keep your attention trained on your own voice. If you can do that, you are sure to find great rewards in projects and career this year!
That's not all!
I would be remiss if I didn't mention romance.
All of the great energy and success you will be reaping from your artistic and business endeavors are bound to influence things in the romantic arena. A great surge of confidence towards the end of the year is sure to bring excitement and fire, in all areas of romance.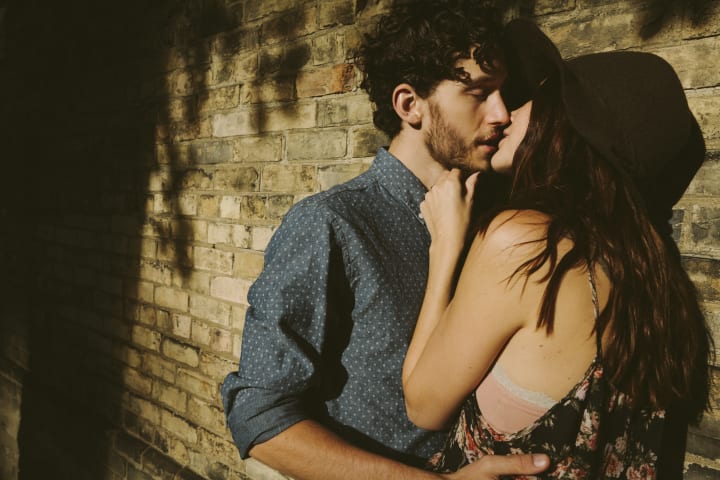 Follow your intuition when it comes to love. Try something new. This will be a wonderful year for adventure in romance.
Things to watch out for!
When things move forward so swiftly in one area of life, it can be easy to neglect other duties. This year, you may struggle with self-care. Remember to carve out that time to take care of yourself. You may find it particularly difficult as your attention will be drawn to other things, but it's just as important to reflect and rejuvenate.
I know you love your reflection time, Gemini! So make sure to honour that this year.
Taking care of others.
As a natural empath, it's very difficult for you to step back and take care of yourself before you take care of others. With things aligned so well for your personal success this year, I would caution against spending too much time taking care of others. You are a natural giver Gemini, and I know you will always be there for the ones you love BUT, for this year in particular, you may not have the energy to care of the problems of the world. Try to focus on the next steps in your own personal journey.
Be cautious with your energy and where you spend it, because given how things are looking, you are in for a year of success and joy, should you take the opportunity!
Happy Birthday!
Happy birthday my dearest, Gemini! You deserve all of the love and wonderful discoveries that are headed your way.
Thank you for reading! If you enjoyed this article, give it a like or share with the buttons below. :) Consider leaving a tip if you would like to see more articles/stories like this. Any income from this article is solely based on views and tips.
If you liked what you just read, I'd recommend reading my article "Born in December" to learn about my life as a Sagittarius, hint: it's simply sensational darling! ;)
astronomy
Experienced Storyteller. Amateur Writer.
Here to tell stories and sharpen my craft.
Thank you for stopping by.
@Samanthacarlyk
Receive stories by Samantha Kaszas in

your feed